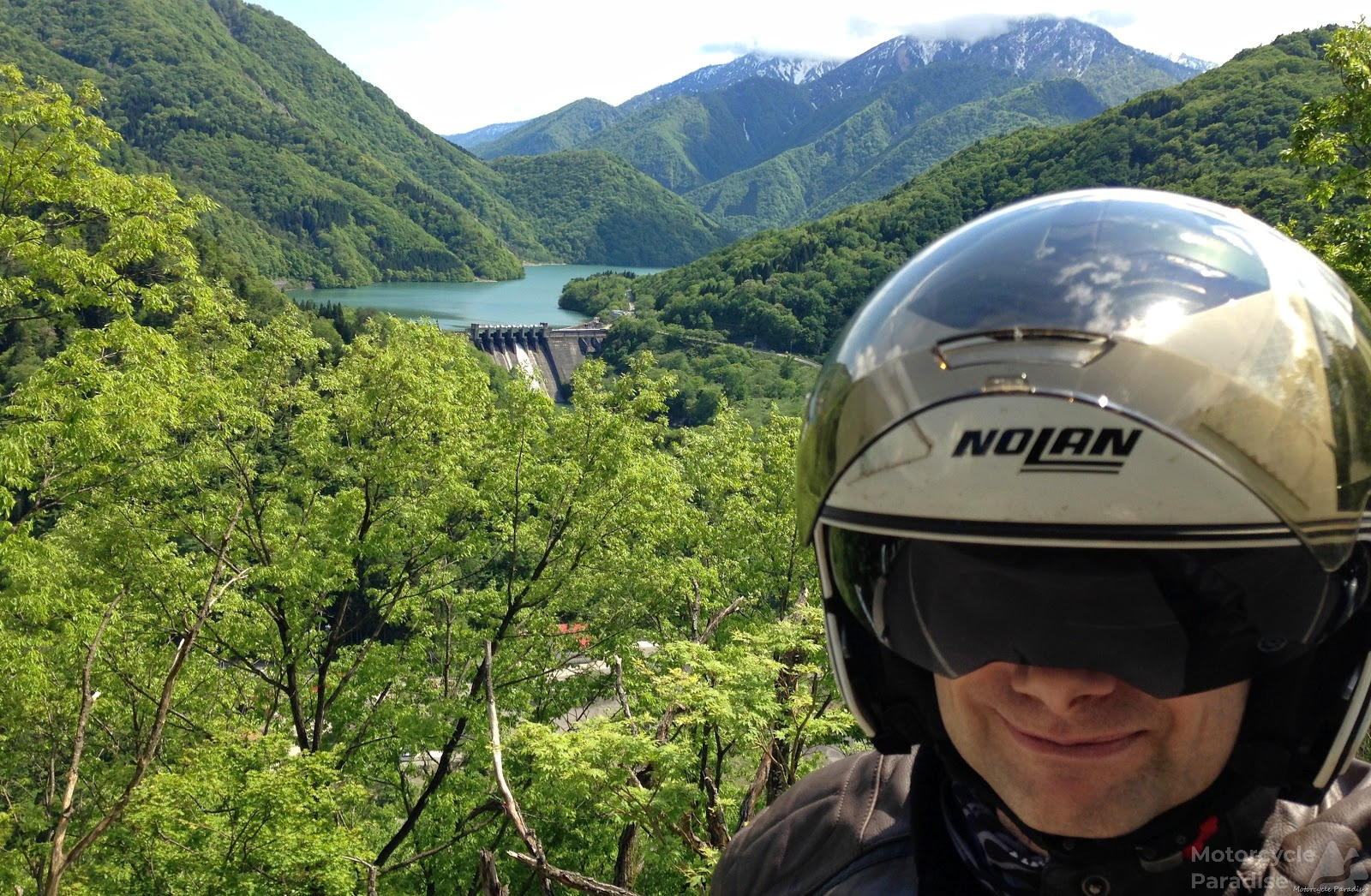 I am back on two wheels in Japan. After I sold my Honda CB1100 I had no vehicle in Australia. I had long since sold my car having decided to never own another but I missed my bike almost immediately.
Soon I began to think what I might buy in the future, I like naked classic bikes the best but I had been wondering if I should perhaps try a bike designed for the type of riding I enjoy rather than choosing something from an emotional point of view. Easier said than done.
Still I strongly dislike riding in cold wind and now I am based in Japan which coming from the tropics I would describe as being cool to cold nine months of the year. So I guess some logic had to come to the fore even in my mixed up head. I started wondering what would I like in a touring motorcycle.
Number one item was electronic cruise control. Ever since riding North America on a BMW fitted with electronic cruise control I have dearly wanted it again as it is bliss when on tour or even just a big day ride. That however rules out so many motorcycles that otherwise are fine.
I also wanted a full fairing for the cold. I have ridden a few of the adventure bikes but the small screens or half fairing do not afford the wind deflection I had in mind. Lastly reasonable ground clearance, not that I travel fast anymore but cruisers scrape with just the slightest lean angle and that detracts from the joy of riding for me personally. This did not leave many motorcycles.
Remaining were the BMW R1200RT, BMW K1600GT, Triumph Trophy, Honda GL1800 Goldwing, Yamaha FJR1300. All of these are big bikes, why there is no mid size touring bike with decent equipment like cruise control I am not sure. Of these five bike one was 1/2 the price of the others but seemed on paper to offer more or less the same. That was the Yamaha.
I can't tell much from a ride around the block on the demo so it would be a bit of a gamble. The reviews contained nothing too damming but journalists always want to get invited to the next model launch. In the end the price difference was too much to ignore. The FJR in Australia carries a suggested retail of $24K but here they are $13K for the base model, 1/2 that of the R1200RT. The base model FJR does not get electronic suspension or electronic gear shift. Electronic suspension I would option in Australia but here the roads are smooth so I questioned would I ever use it once setup.
With the paddle shift gears the electronic clutch disengages below 1500rpm and I was concerned about fine control of the motorcycle turning at low speed. I'm not sure yet if I should have ticked these options but they add weight to a already heavy bike so I decided to save the money and stick to conventional setup. That still leaves considerable electronics fitted to the base model. Ride by wire with Touring or Sport throttle mode, electronic cruise control and Eco drive. Traction control. Electric windscreen. LCD dash with the usual info and 2nd multi function LCD screen with trip computer and customisable readouts. Heated grips and ABS brakes. So far to be honest I am in two minds about the FJR but it is still early days so I will post a review when I have had more time on-board.
Some aspects are very good, some not so good and a couple of things about it are rather disappointing. One thing I am happy about is choosing the 'Dusty Grey' as Yamaha call it instead of the Chocolate brown option I nearly went with. The grey changes tone depending on how the light is and can look greenish or titanium or plain silver where as dark brown is just brown and not at all flattering although I would hardly call the FJR handsome in any colour scheme. I don't find any of the tourers attractive motorcycles.
Half of a ride here is getting out of and back into the city of Nagoya where I currently am situated and this is very challenging as the expressways are so complicated that I get lost at the junctions and end up in the wrong lane and wind up on a wrong ramp stuck on that section of road for the next 10km before I can find an exit. These are all toll roads too which makes it worse paying to go the wrong way I spent 2 hours trying to get home from what should have been 20 minutes journey. You pay about $7 once off to join the ring road and that evening I paid the fee 4 times before I got it right!
Nagoya expressway which has various ramps on different levels above ground.
My GPS cannot navigate the expressway system here. The English map available is not accurate in urban areas. The Japanese map will not display properly unless in a Japanese Garmin. (Update – this was widely posted on forums but is completely wrong – you can use the Japanese language map in any Garmin – more about this in later posts) I'd buy a new one but the only model sold here with multi point routing is the old discontinued Zumo 660. I'm waiting and testing other options at this stage.
The countryside once you get there is beautiful and the roads are a motorcyclists dream. Every road seems to be a winding road with excellent surface. Nagoya is not even noted for being a 'top' riding area and yet the roads to the east within a few hours ride are incredibly good. Next I rode north to Gifu and realised I can be in the Alps in about 3 hours. Amazing riding with stunning scenery and the high passes are still closed with snow so stand by for more photos of this in the future but for now just a few I snapped with the phone, all not more than a couple hours outside Nagoya.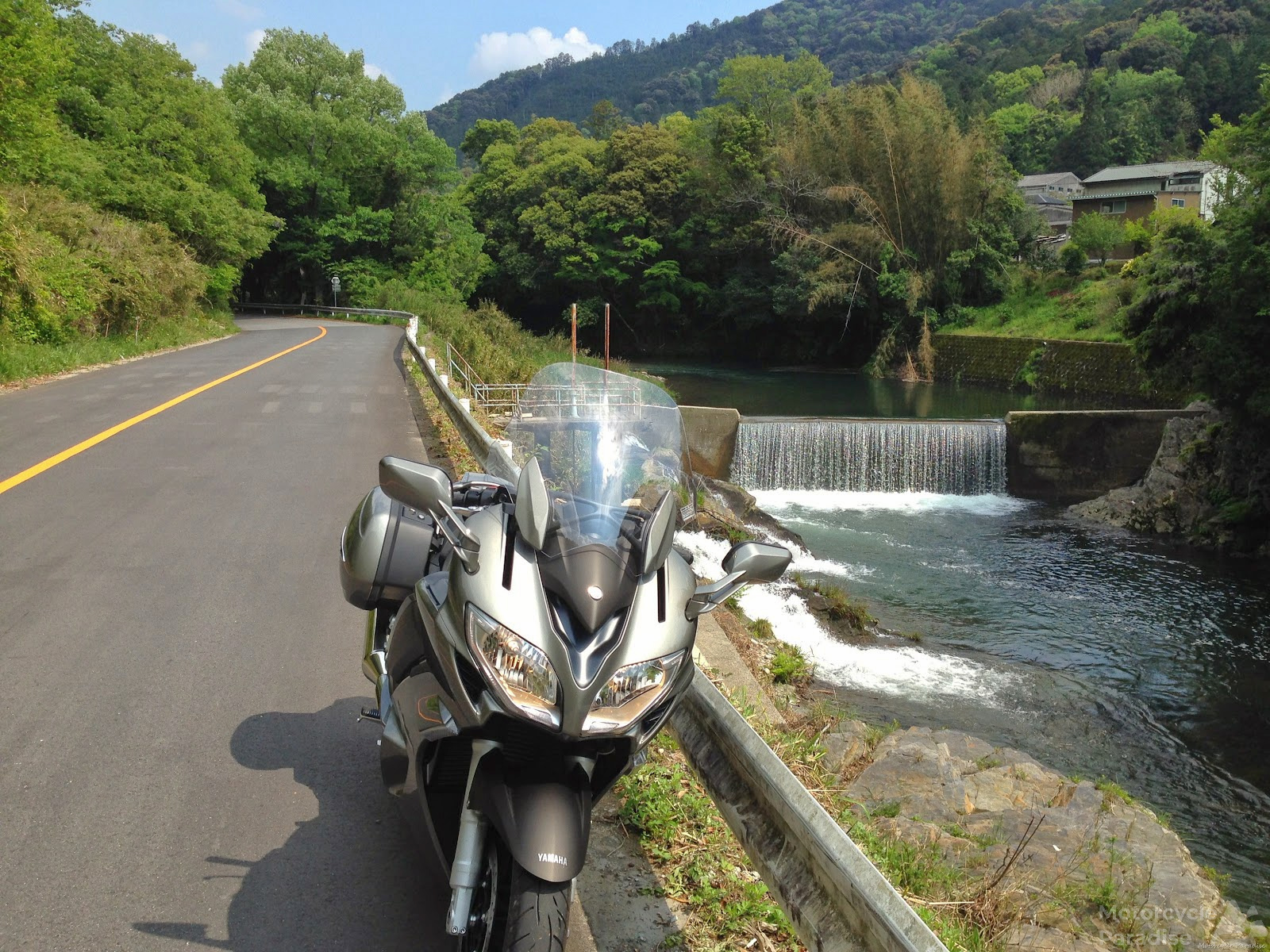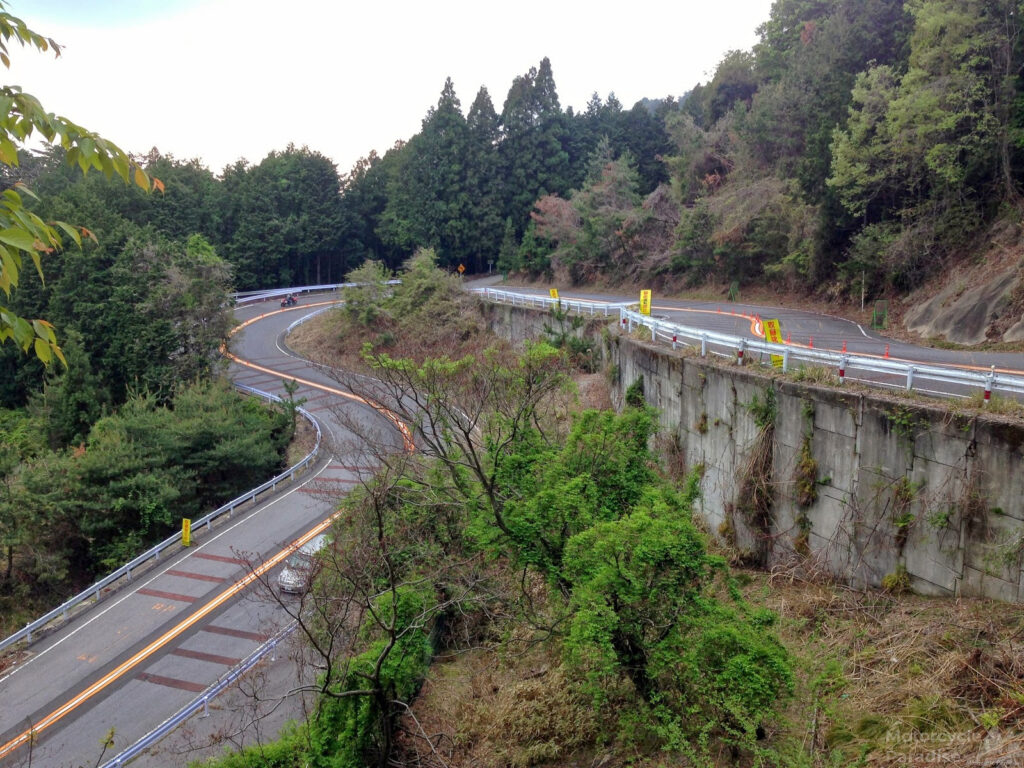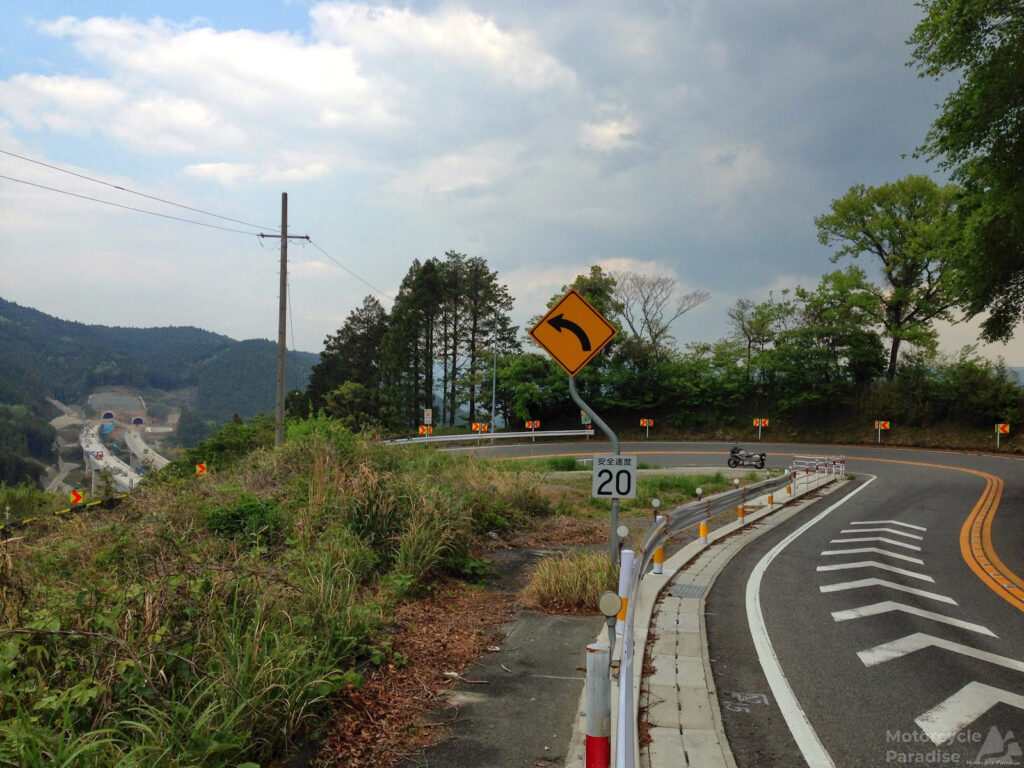 Highway construction in the distance, everything sits on elevated structures here often 100's of metres off the ground.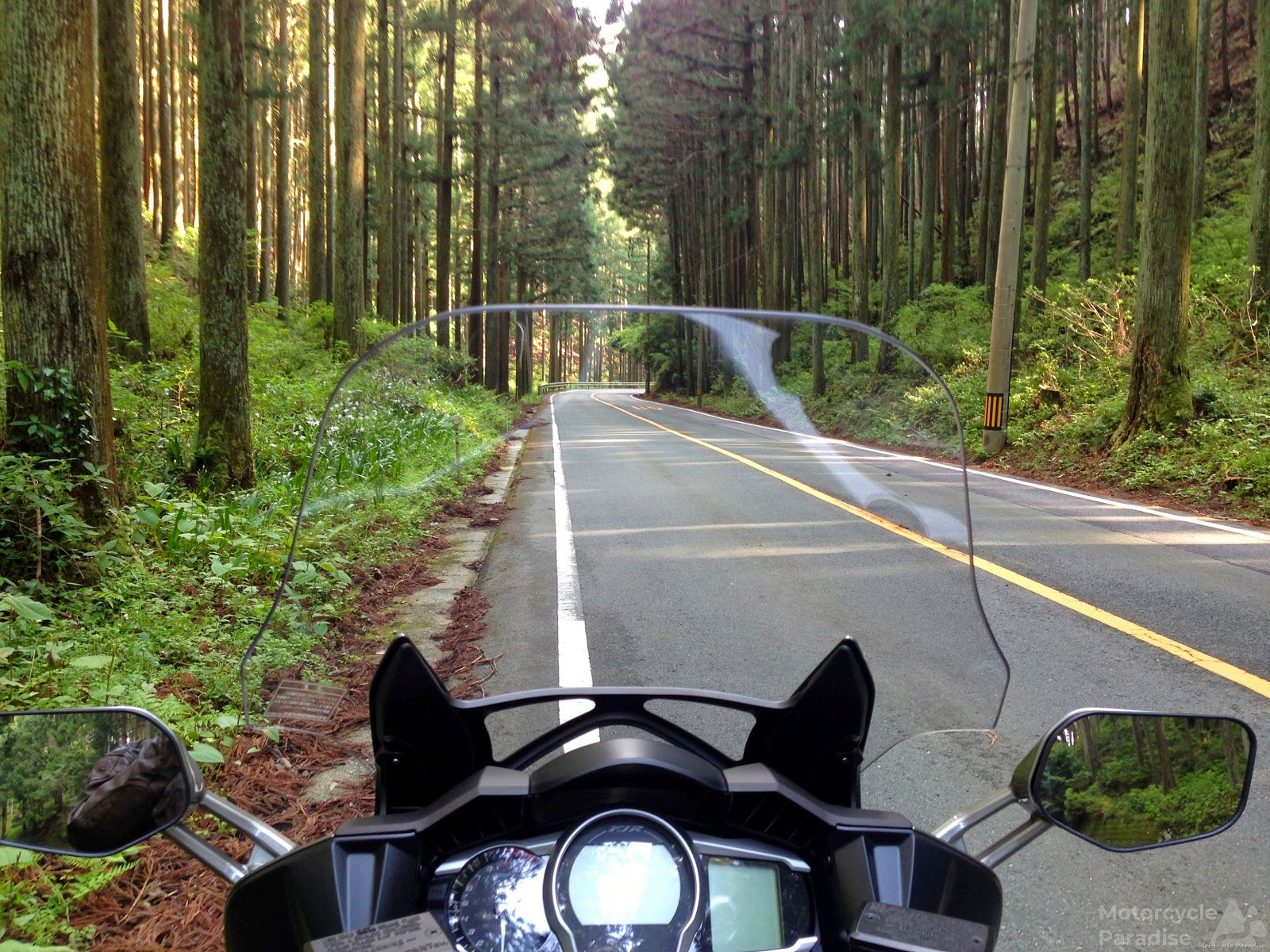 Many beautiful pine forests.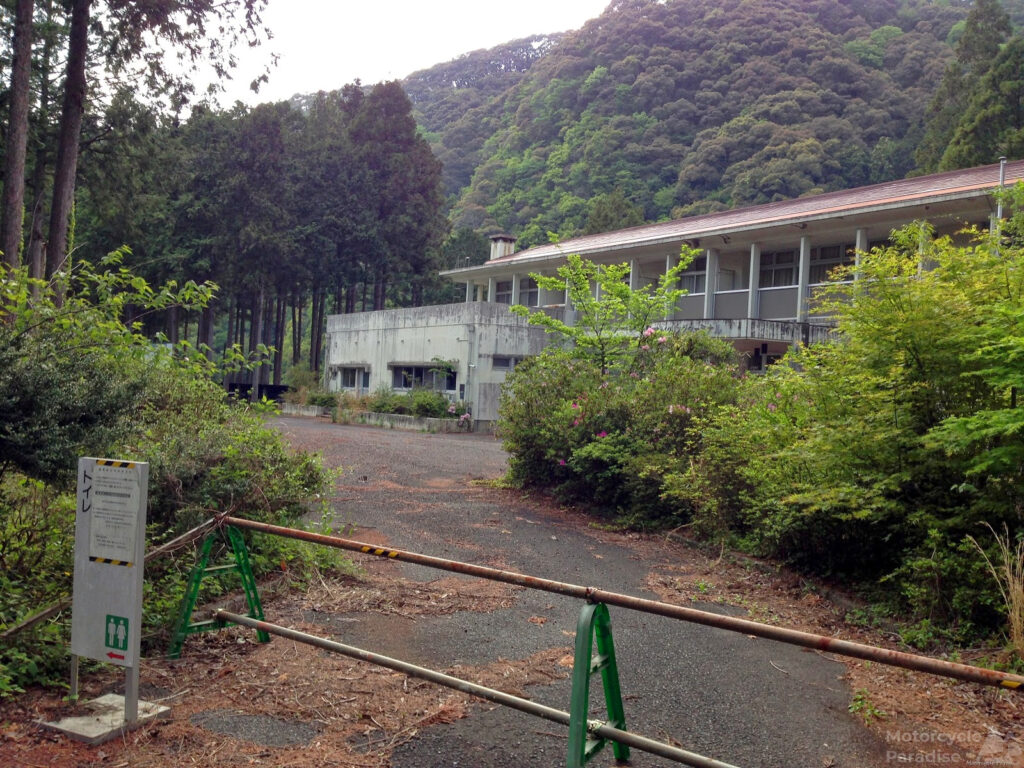 Japans swiftly shrinking population and economy has lead to things being abandoned all over the country. Its weird at first to see homes, shops, schools, hospitals, whole towns left empty and rusting away. Ask people and they will tell how this town manufactured a certain item for years until all the Japanese manufacturing was shifted to China in the search for higher profits by the shareholders (how ironic that China then overtook Japan)
Some family lines died out as birth rate plummeted or the people left the towns to go to the larger cities. This can be seen from the smallest town to the larger cities like Nagoya of 4 million where areas are shuttered as it also shrinks and people shift to Tokyo or Osaka. I just stopped to take a photo of a rusty Coca Cola sign that caught my eye then realised the whole area had been abandoned like so many I have ridden past.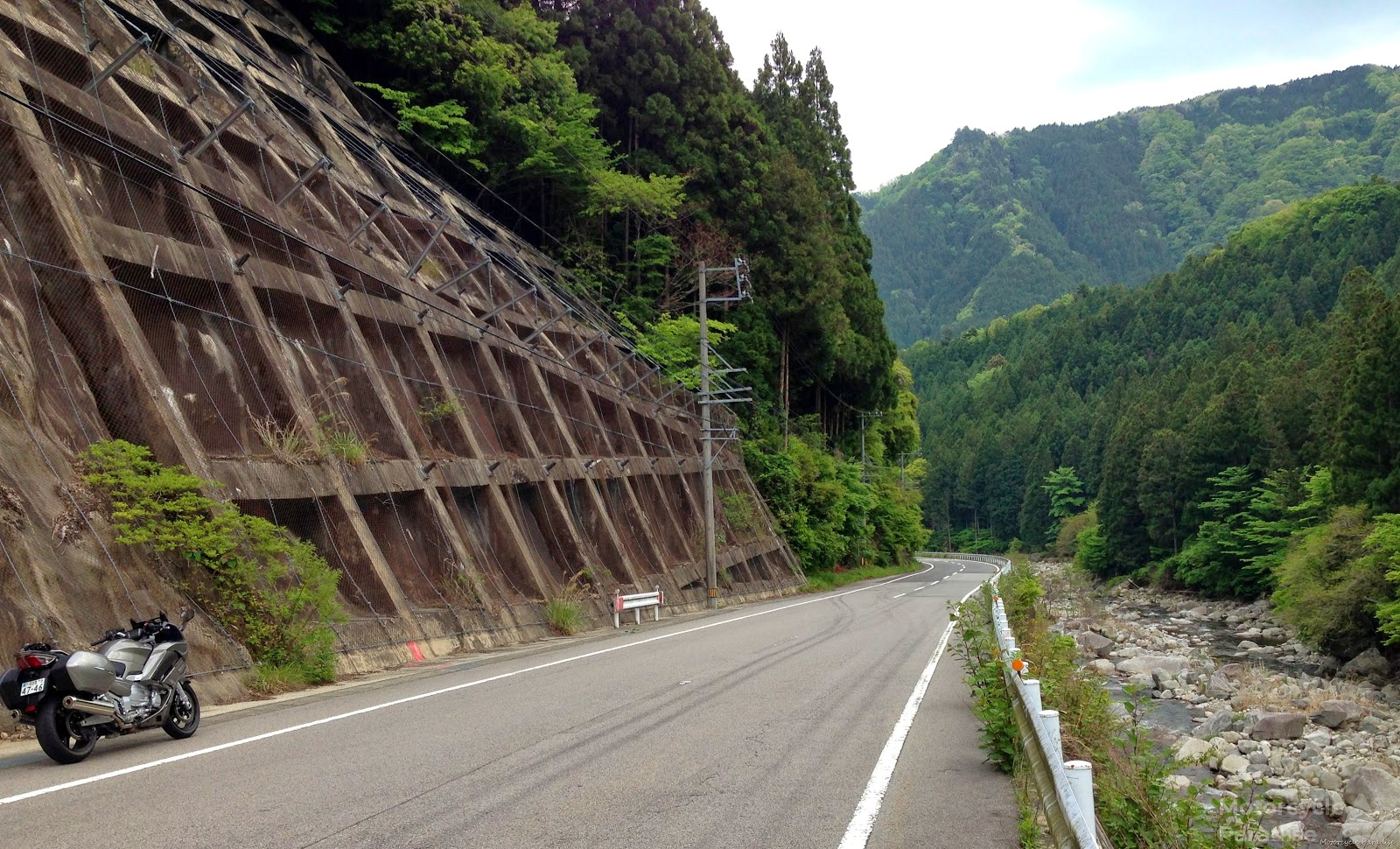 Beautiful valleys about 1 hour east of Toyota city.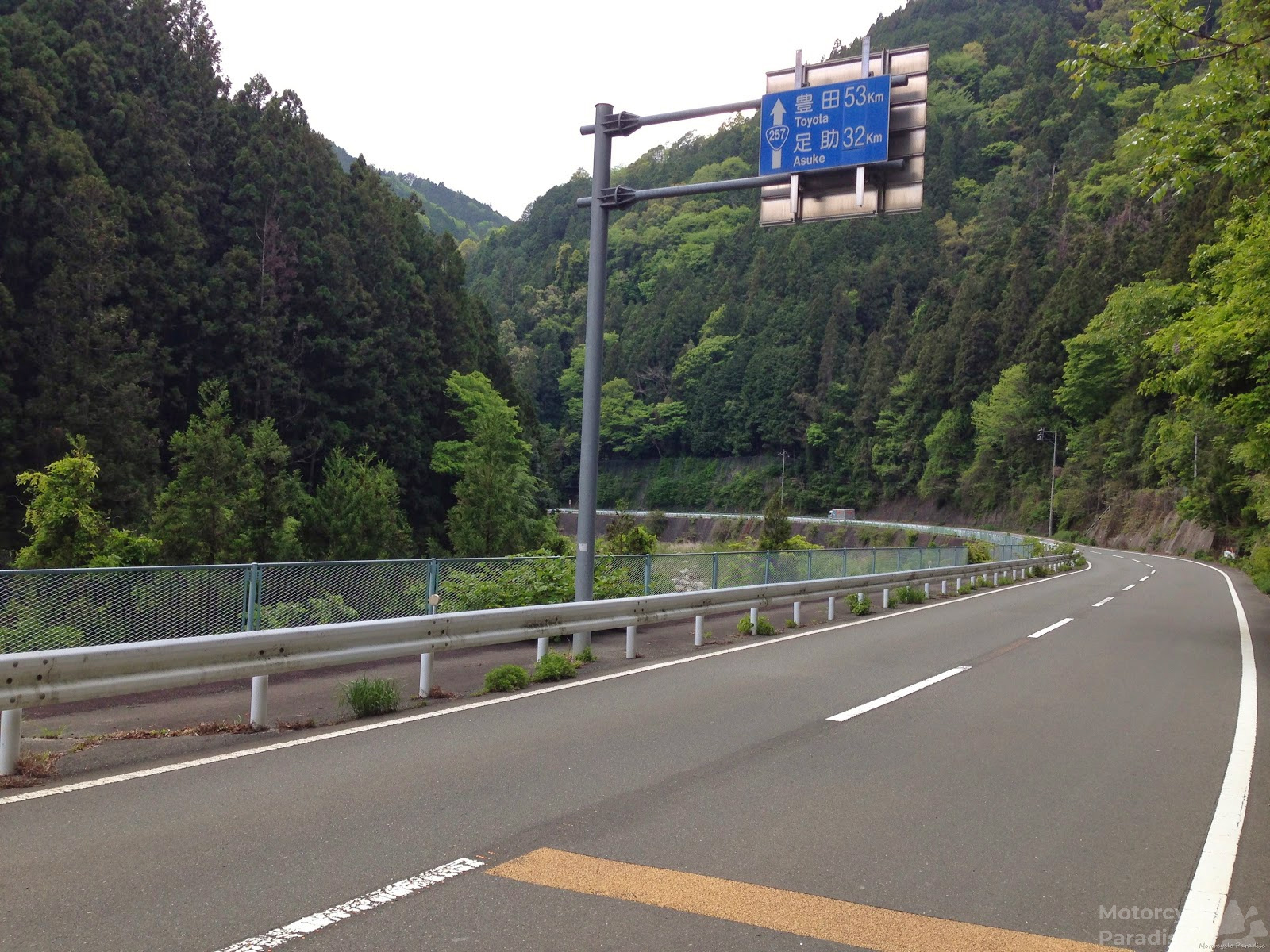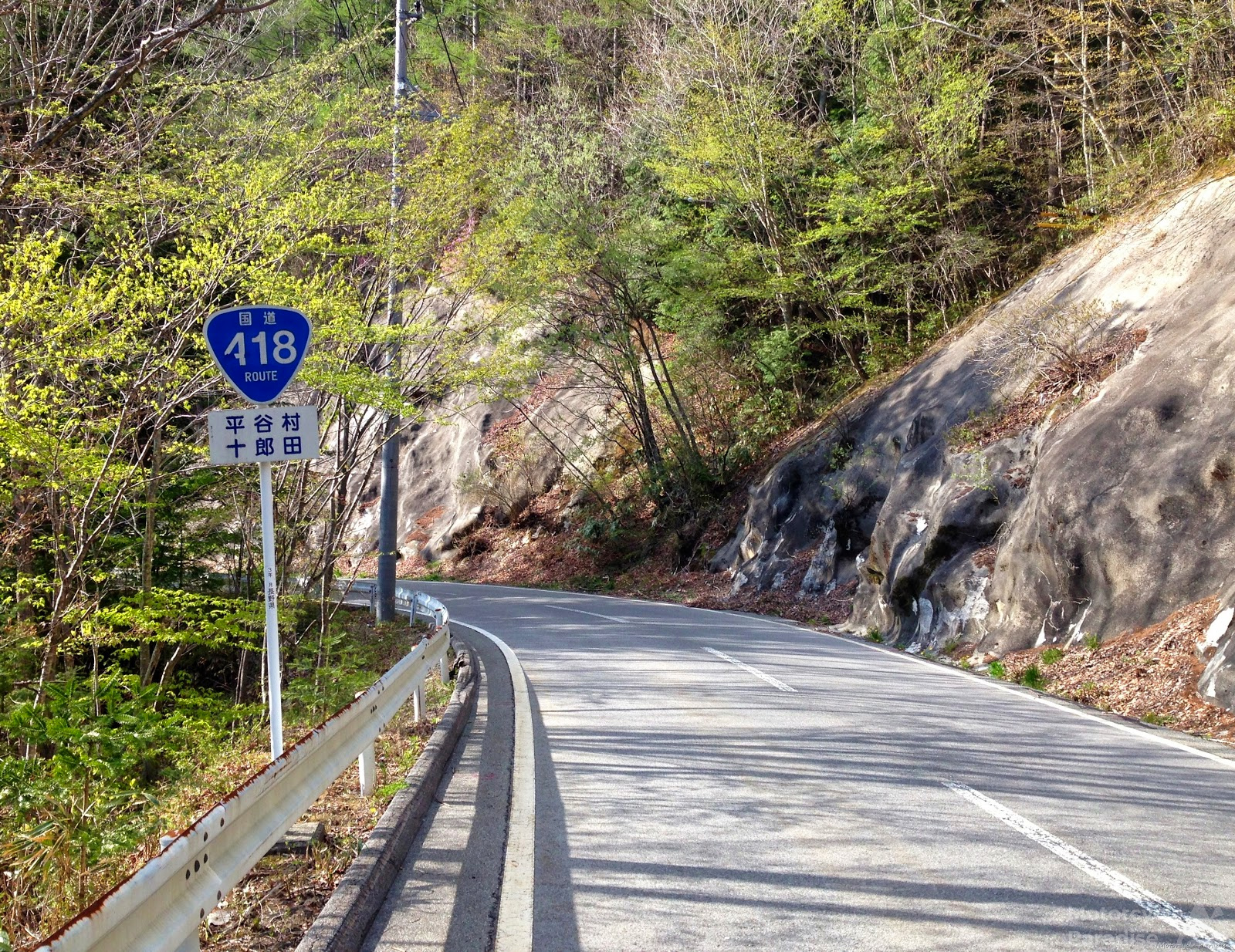 Typical of the many countryside roads east of Nagoya.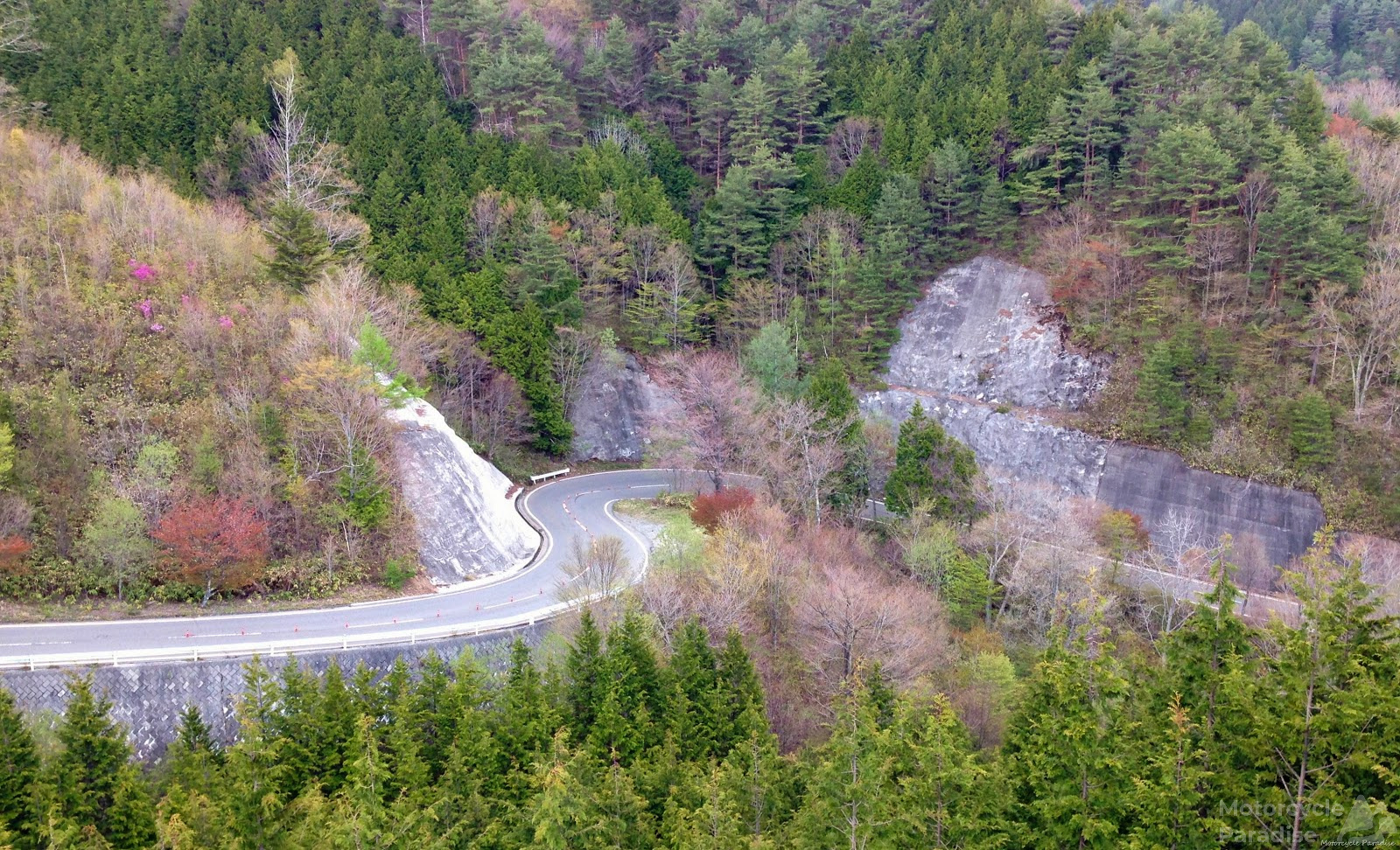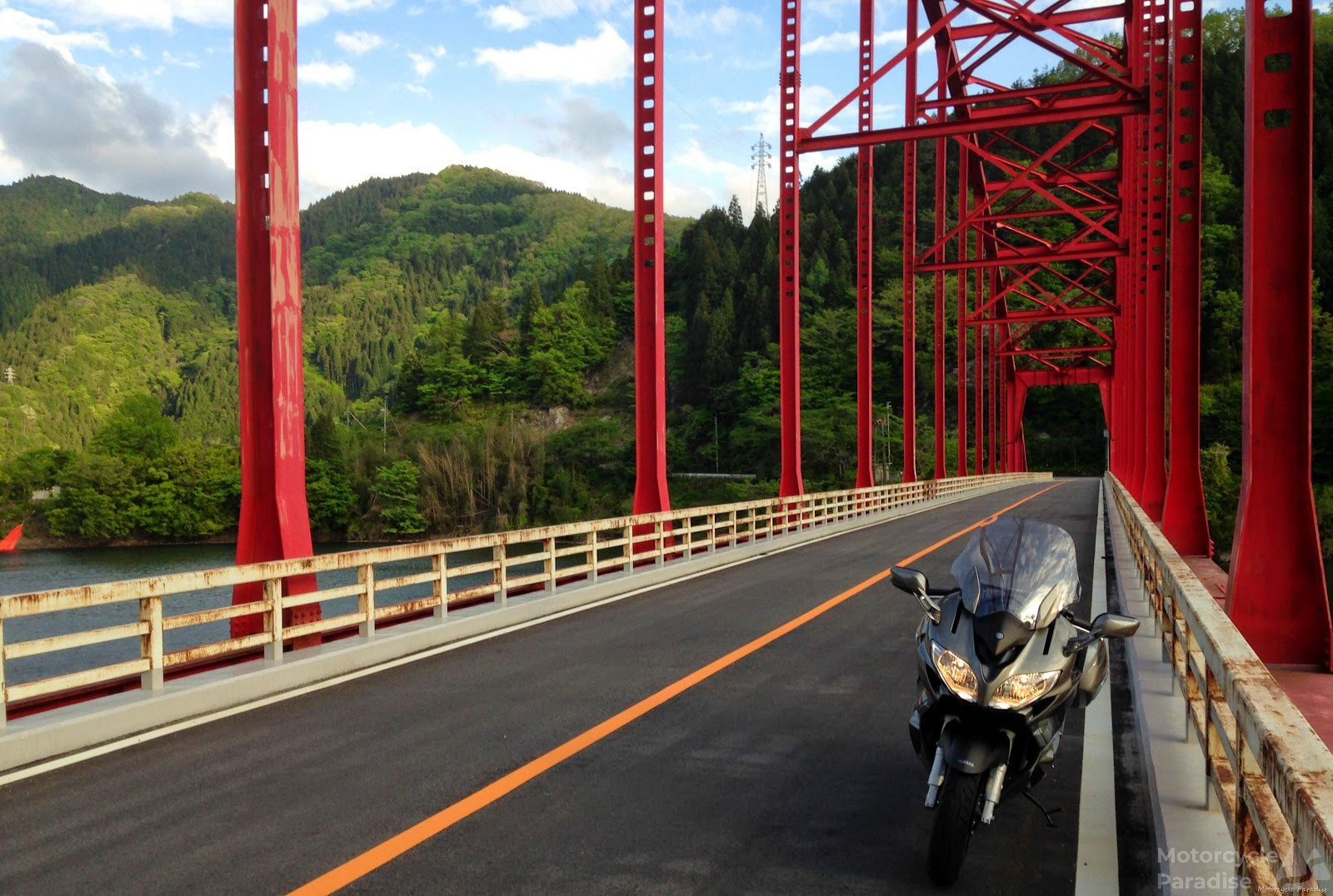 Bridges are often painted red (or blue) for some reason and it is nice to see these ahead amongst the greenery knowing you will be making a water crossing soon.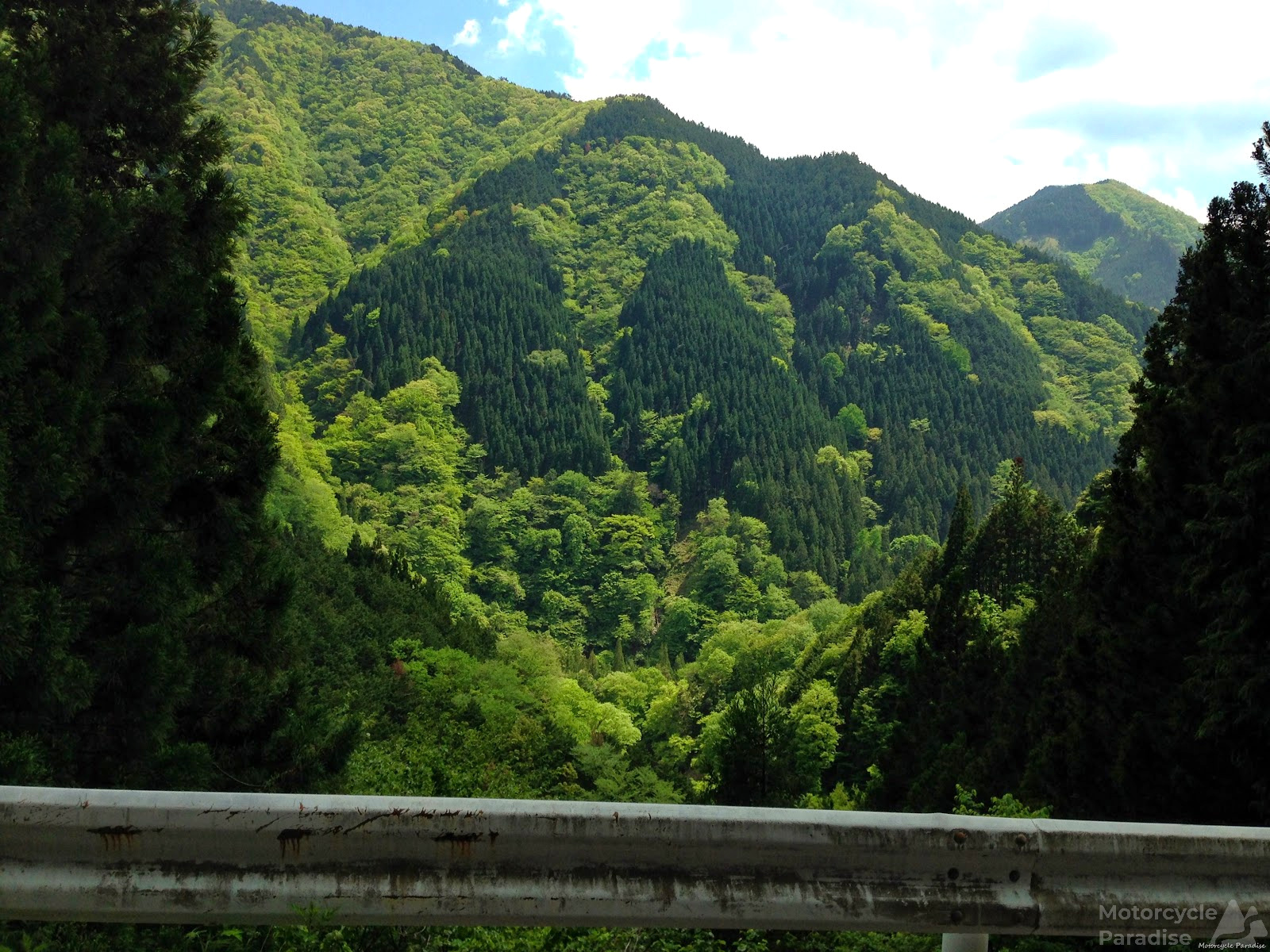 The foliage near Gifu is stunning and imagine that this will turn to shades of yellow and red and green in Autumn.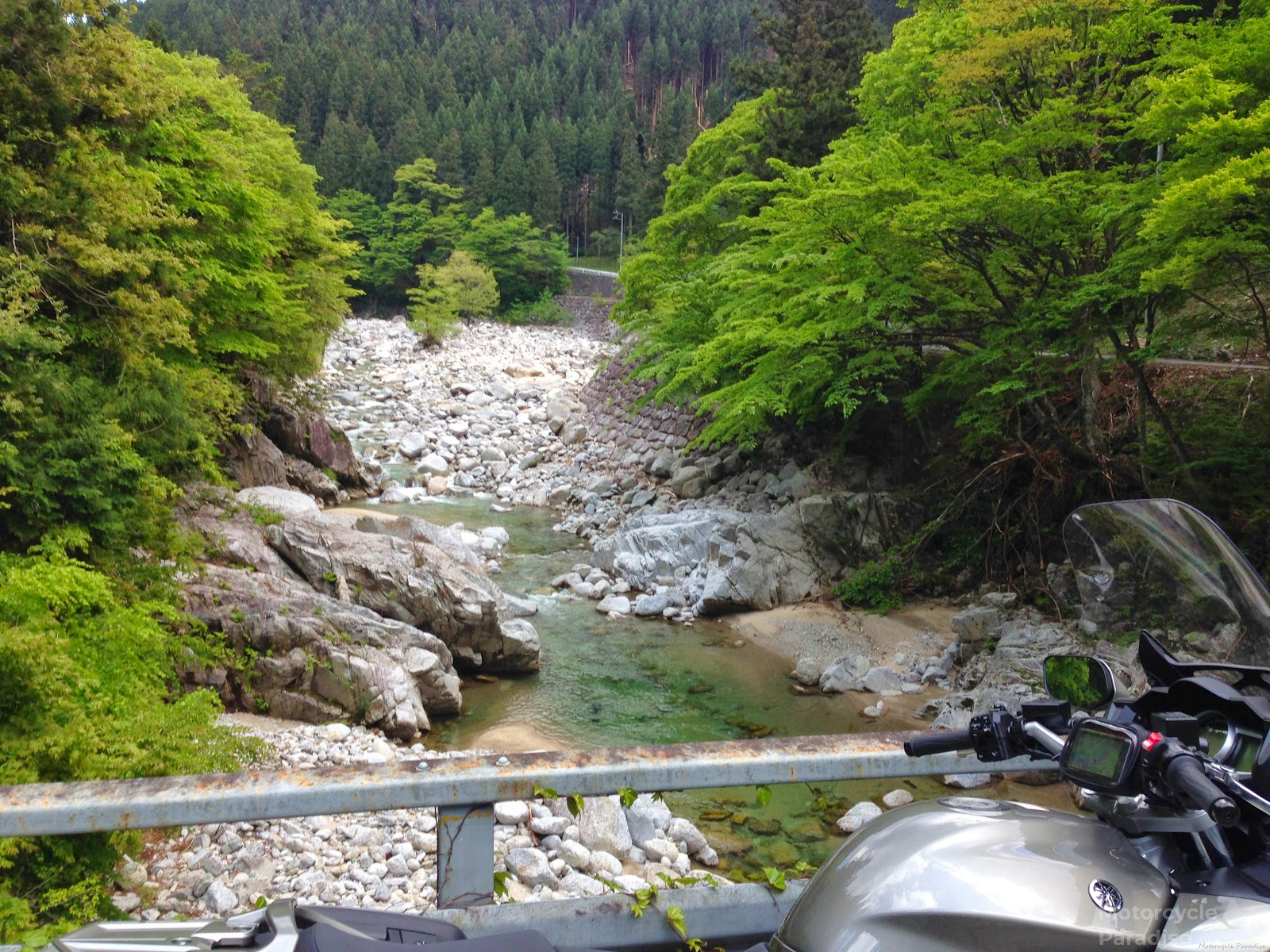 Just typical of the many mountain streams that the roads mostly follow in the valleys east and north east of Nagoya.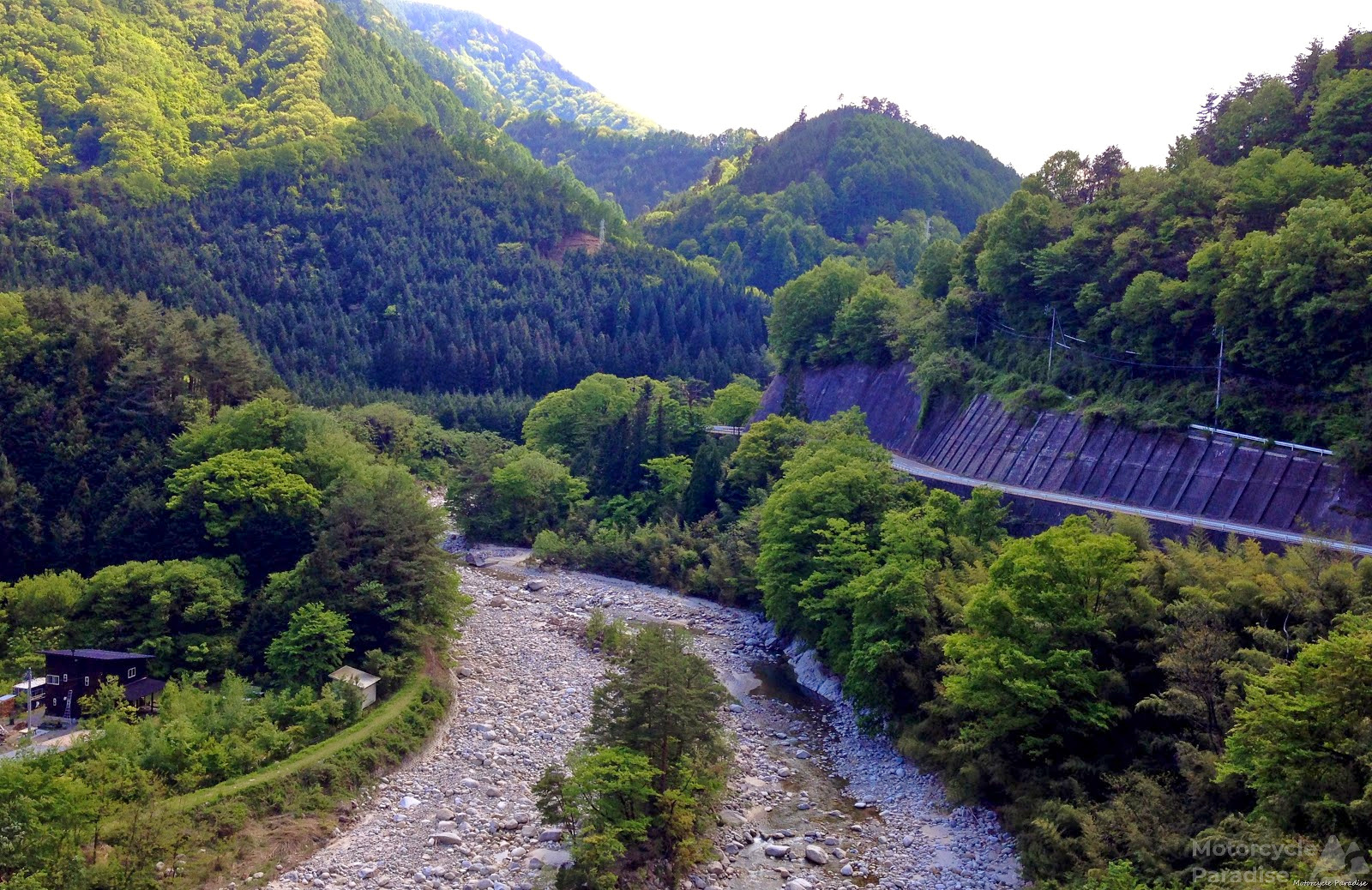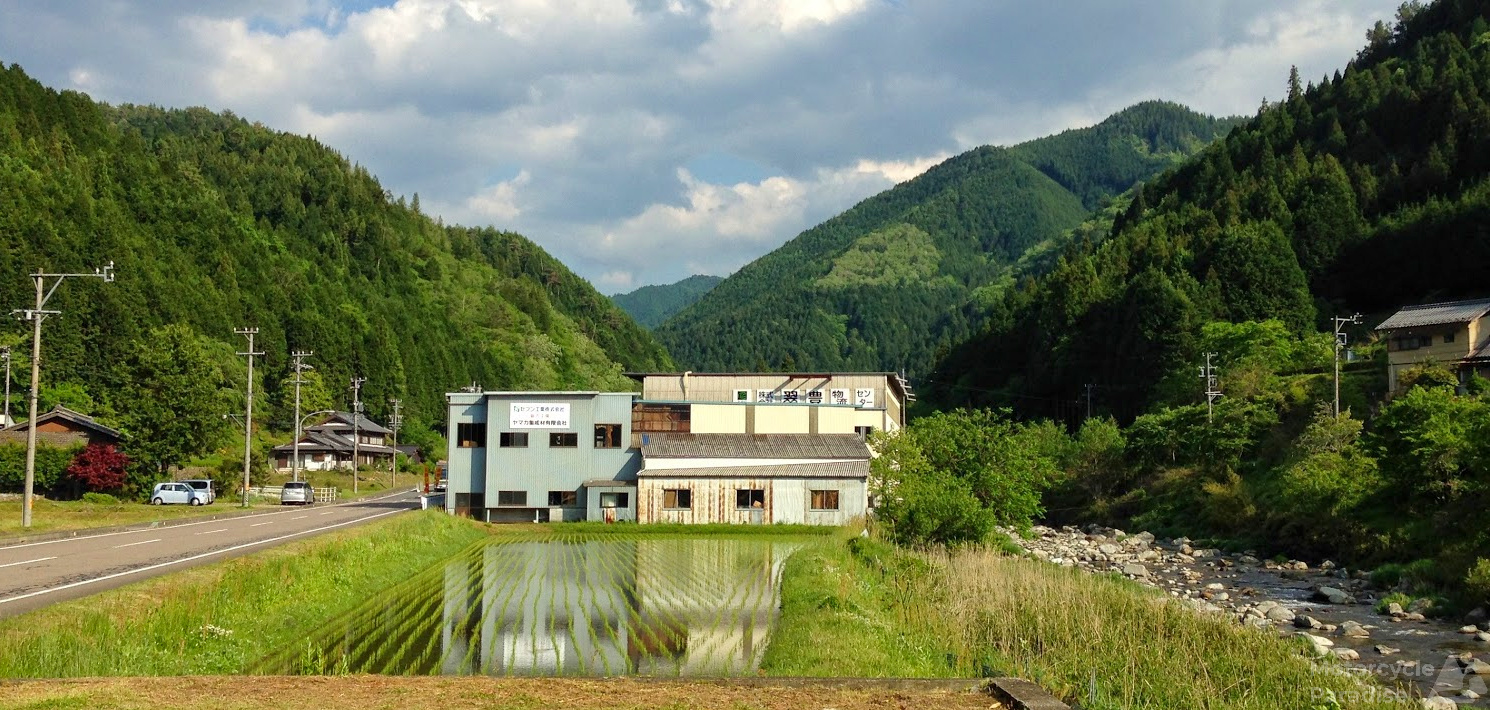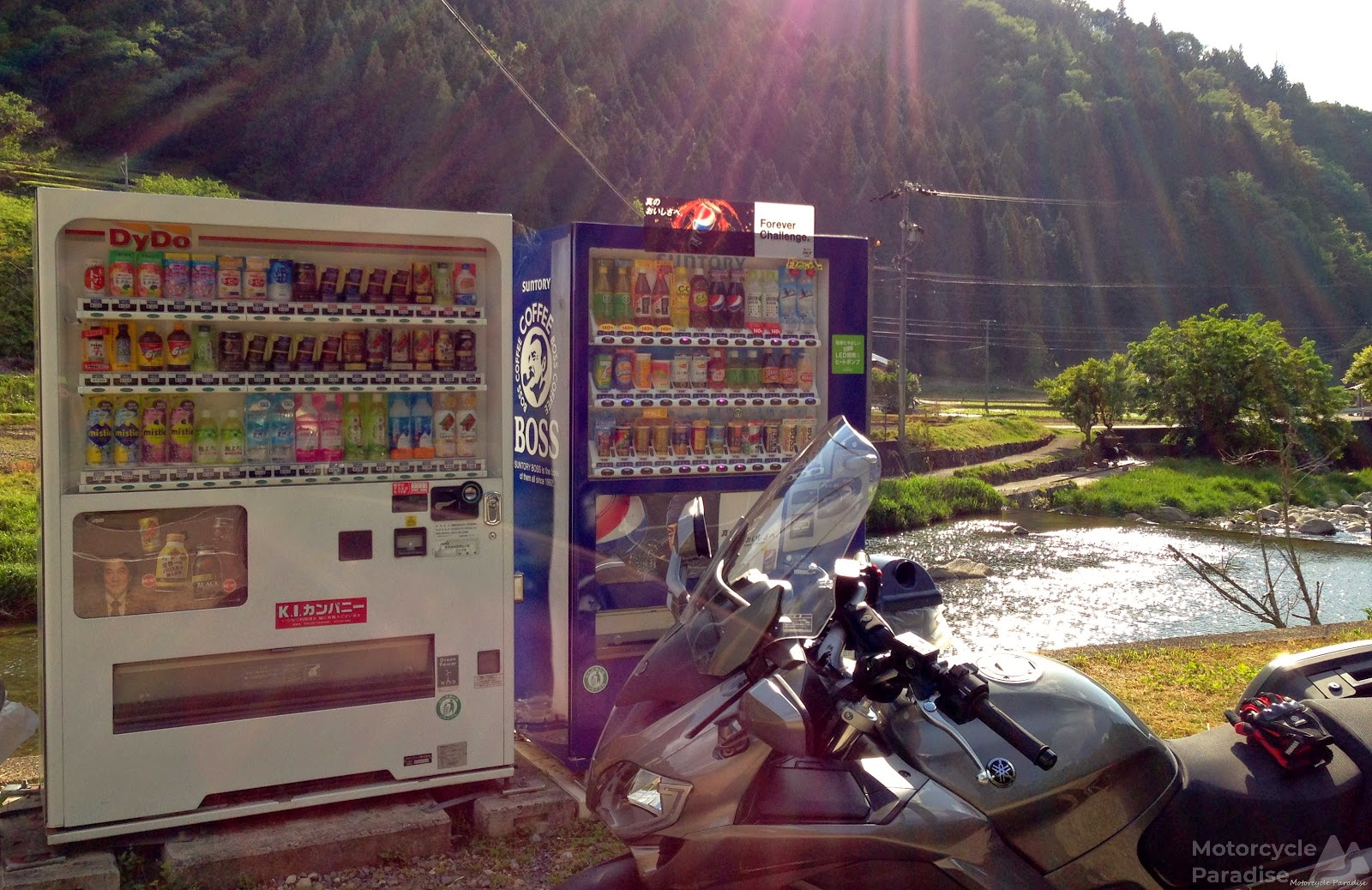 Your never far from a vending machine even in rural Japan.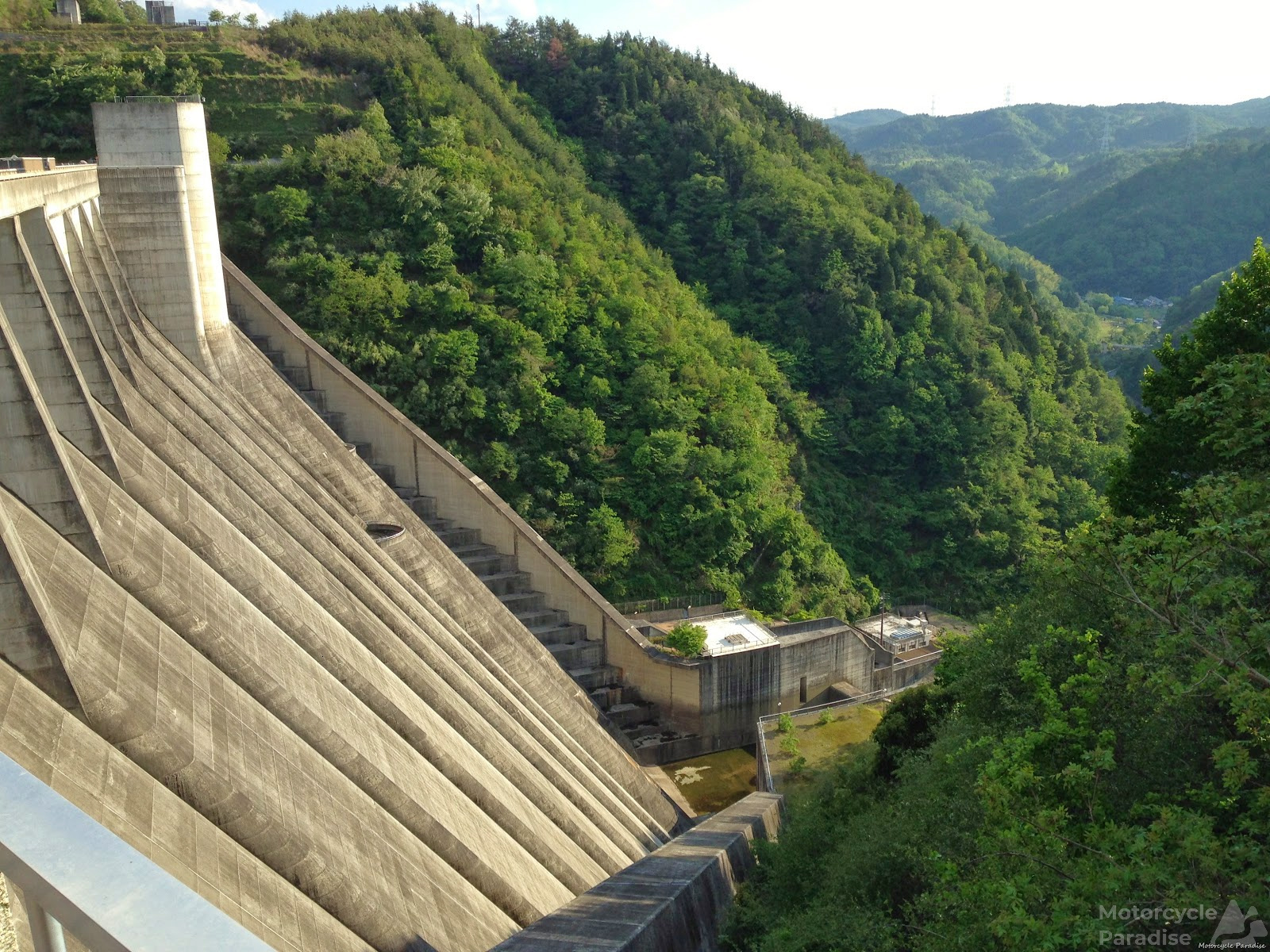 Dams and tunnels abound in the valleys with most rivers being dammed a few times before they have a chance to escape the mountains and most dams have a hydro power station attached although a few are just flood control or irrigation. Tunnels are everywhere, I lost count the last ride and some are kilometres long. Ah but Brisbane somehow needs 8 billion to build just one tunnel a few km, what a con, anyway back to Japan …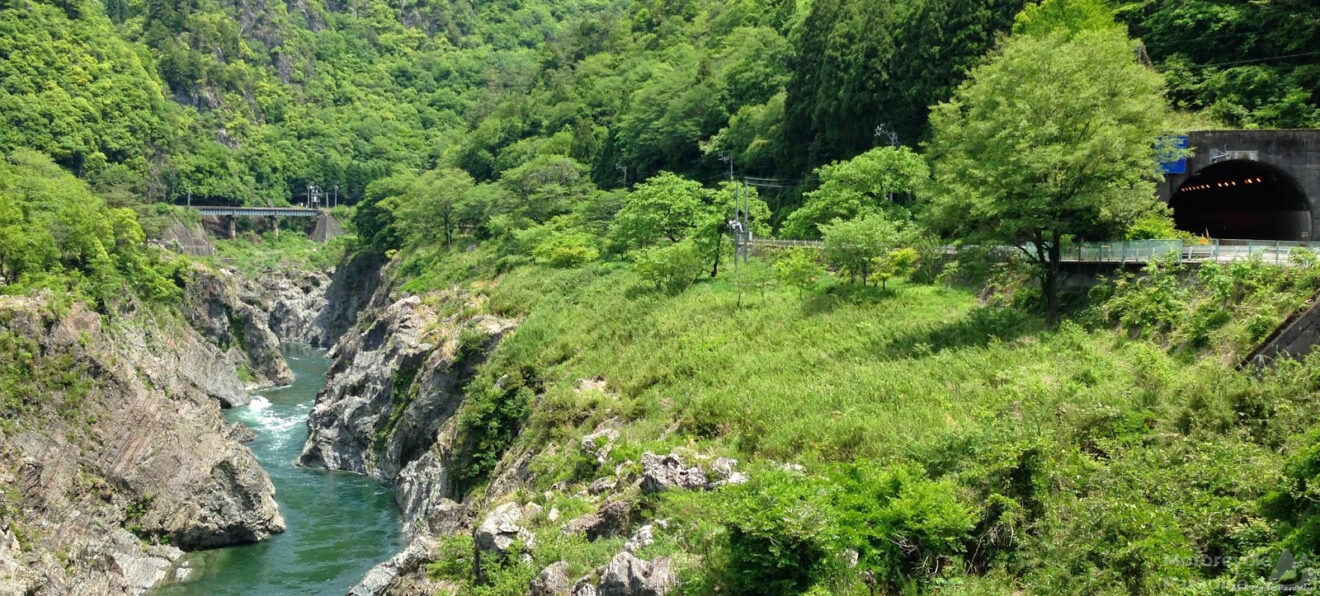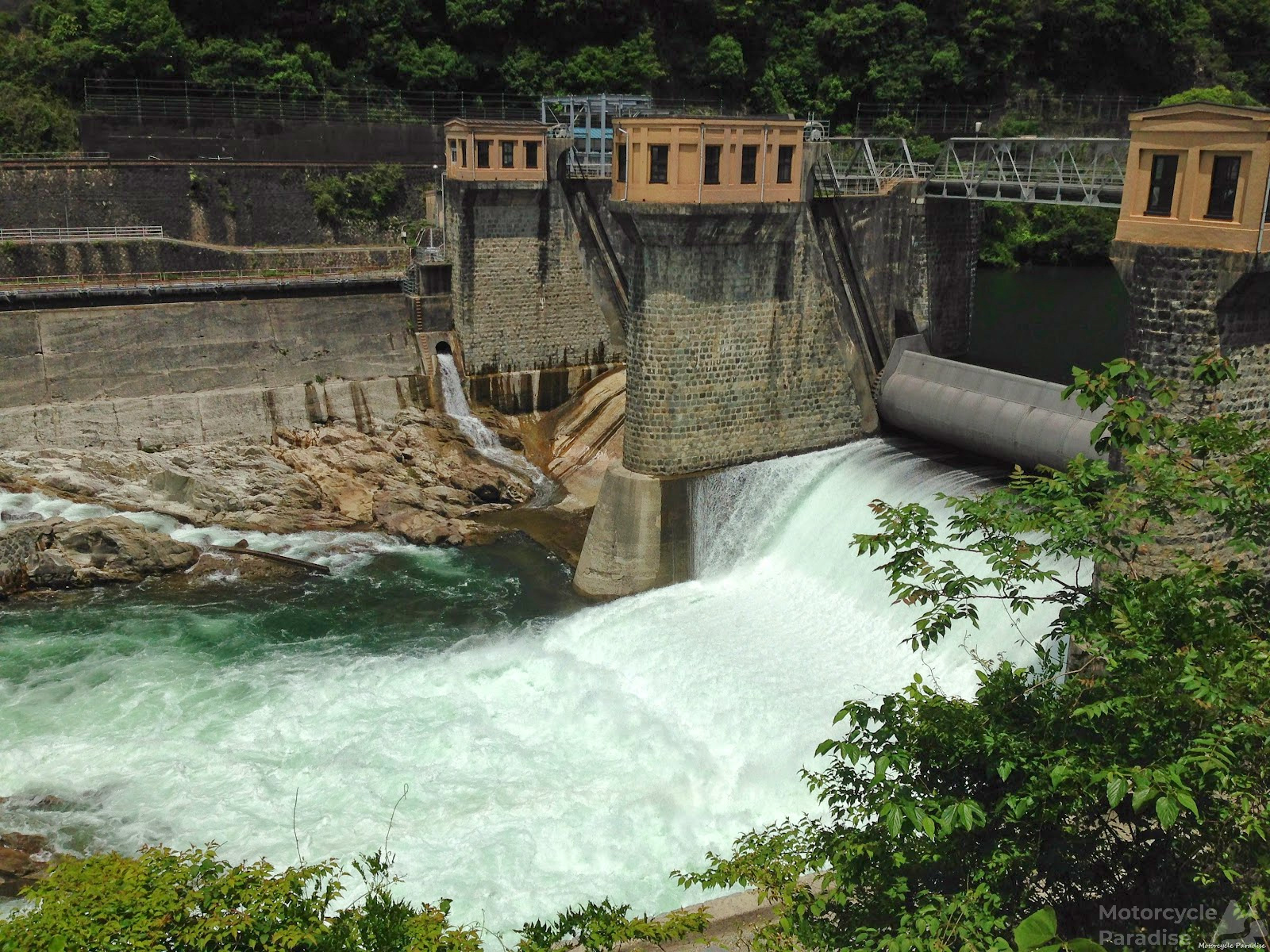 Notice the castle in distance.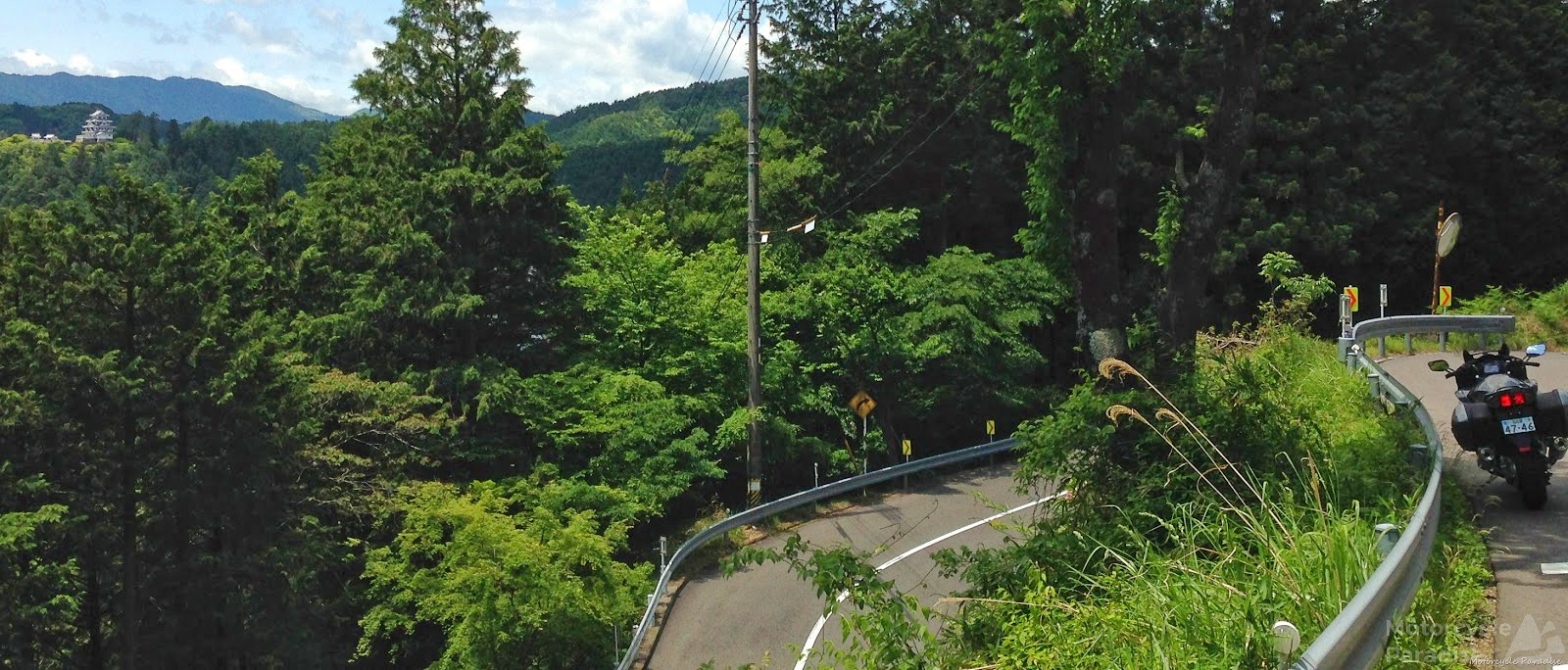 The expressways are toll roads and sit on elevated structure like this all over the country. Some people find it ugly but the level of infrastructure is extraordinary and I will post more in time.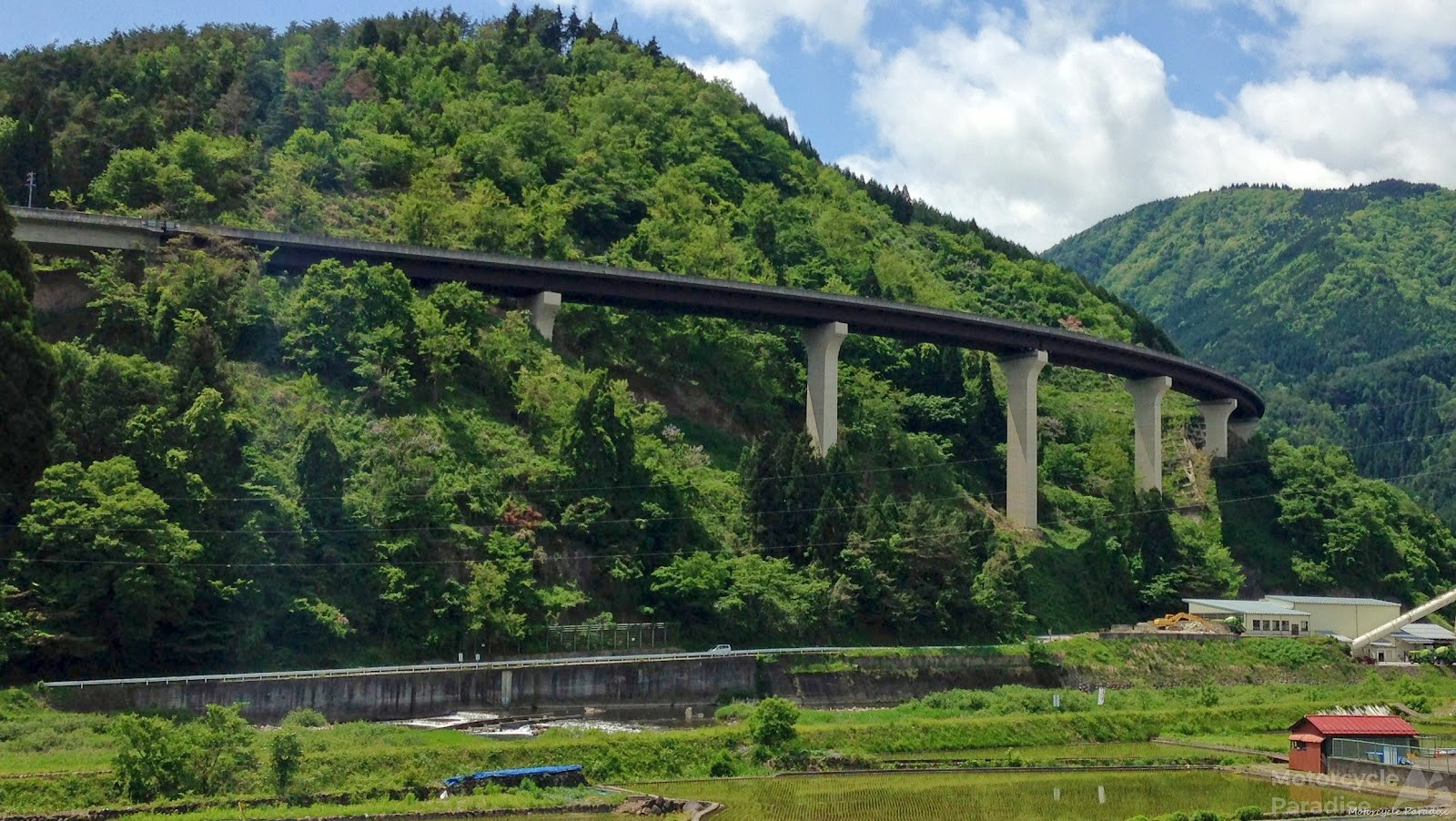 The worlds smallest Winnebago…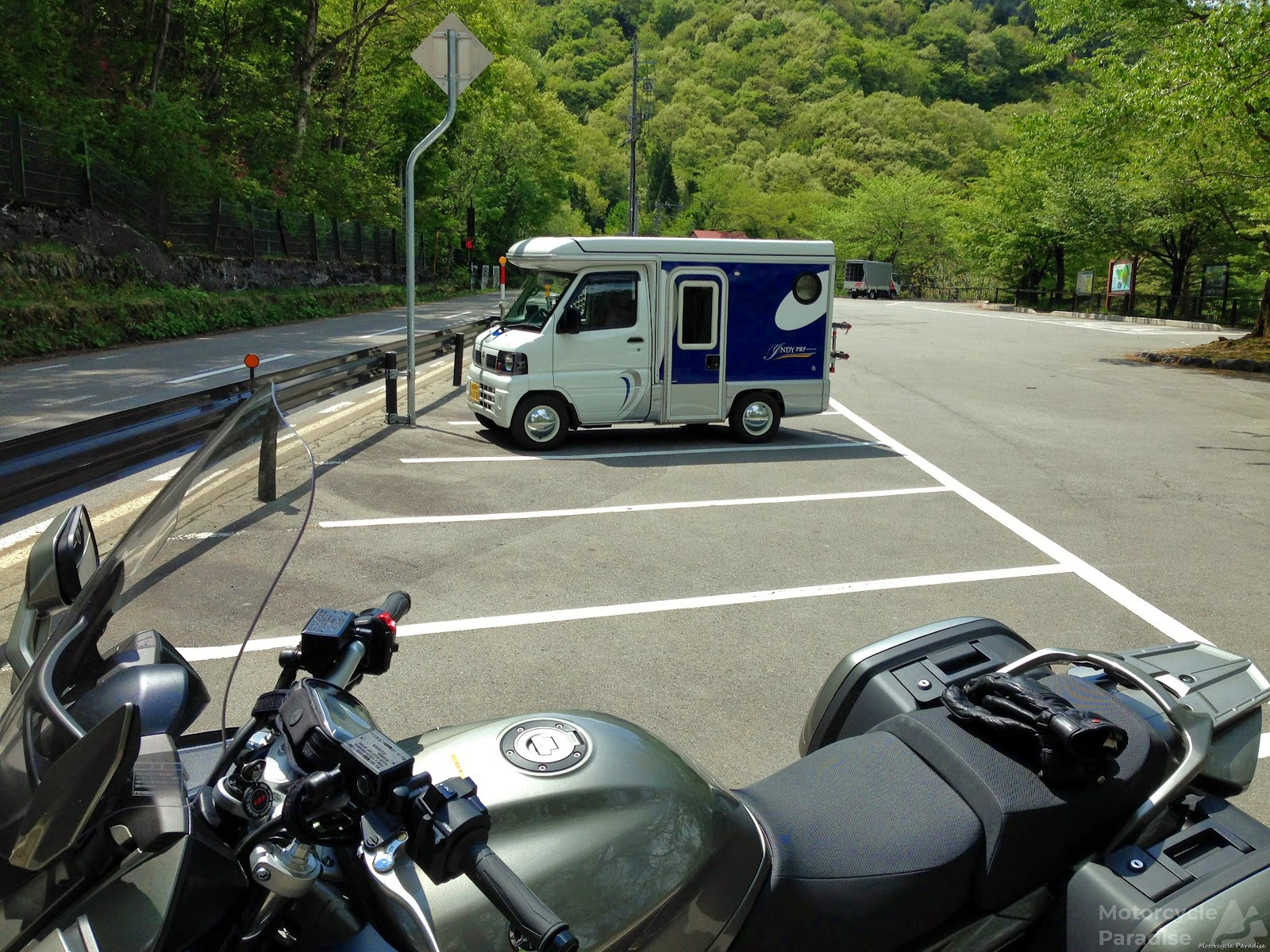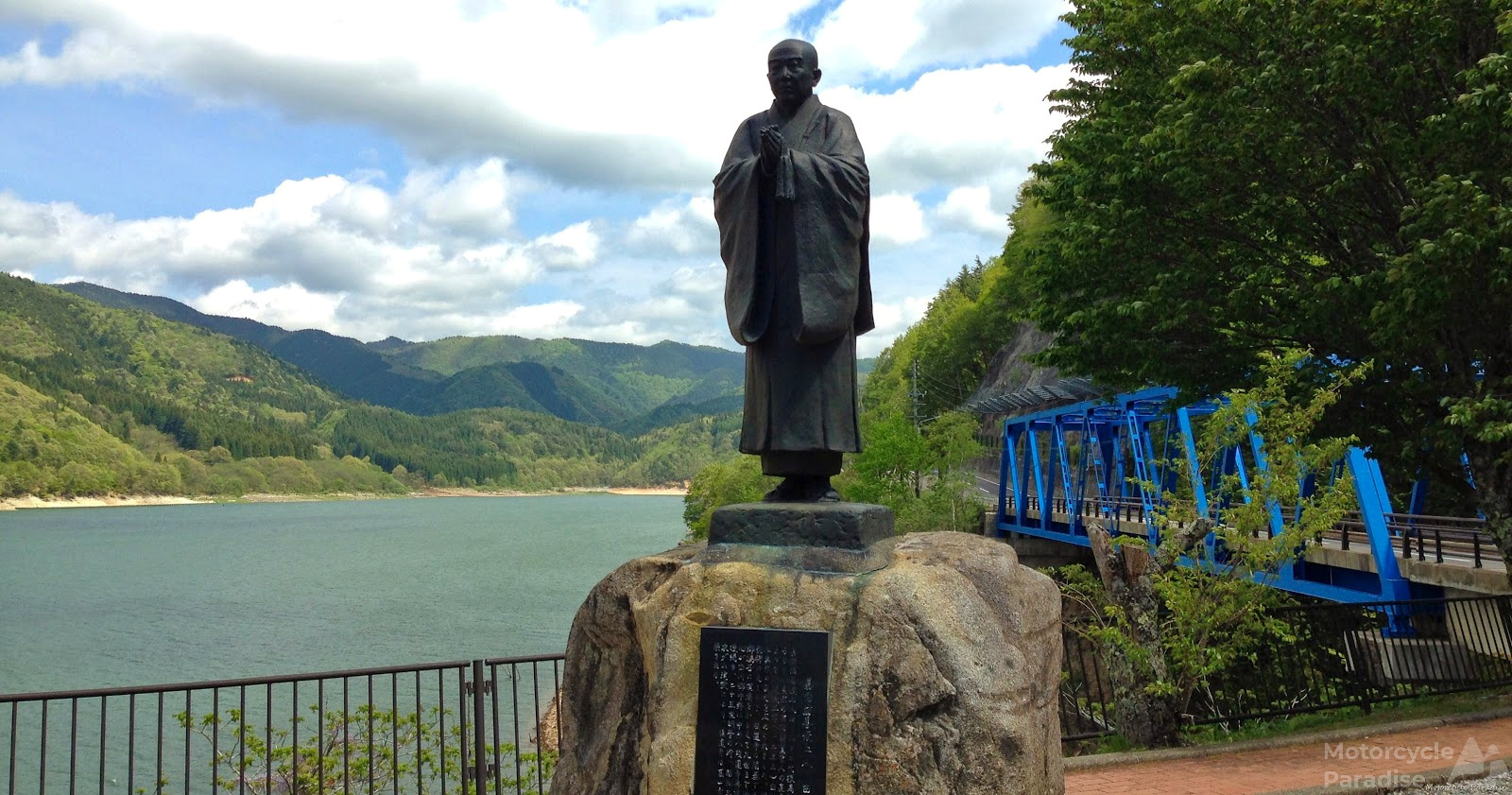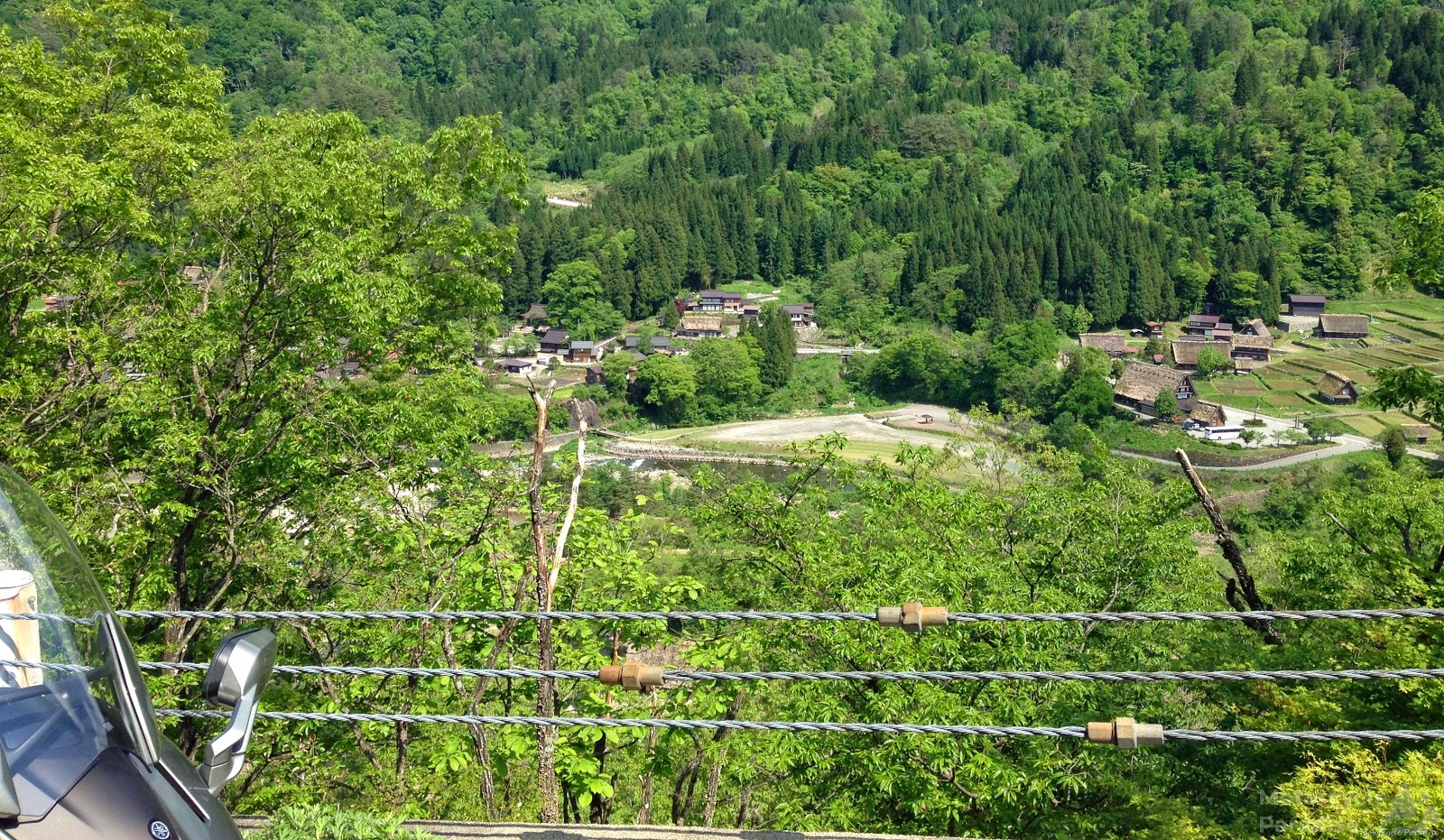 While the cities are all modern you can still see a more traditional way of life in the country. Well that's all for now but expect more in the future. I am here for awhile.