A while back I wrote about riding in the Philippines. I received quite a few emails asking for info and so I want to tempt you with some more off the beaten track riding.
Cebu is one of the 7000 islands that make up the Philippines and features narrow coastlines with rugged mountains traversing the island with steep climbs up to 1000m from the sea. In other words some nice riding roads! Cebu City is not a pleasant place to ride with heavy traffic and too many jeepneys belching out diesel soot however you can depart to the west and in a very short distance be commencing a climb out of the city to a place called "tops" and from here on you will experience some excellent mountain riding.

View from "Tops" over part of Cebu City and Lapu Lapu island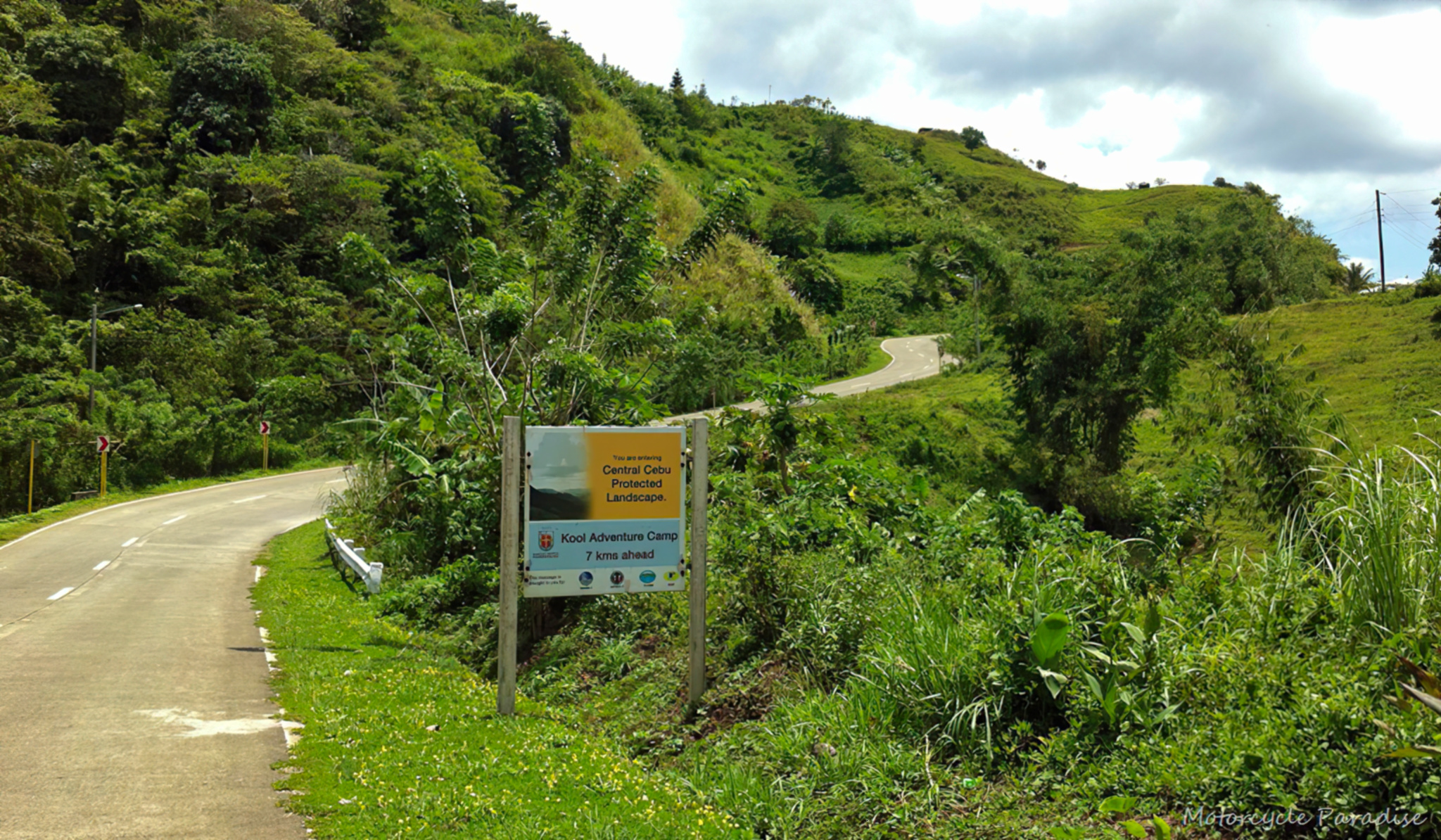 Riding a loop west and to the north you drop down to the ocean on the other side and enjoy some superb views. The road north whilst never far from the ocean does not provide many scenic areas however crossing back to the east coast at Tuburan the road is excellent corners all the way over. The road then follows the coast again and at times offers some beach views but gets very busy as you come closer to Cebu City.
There is another road that crosses over to the west coast just a little south of Cebu city heart and this is interesting. At first nice corners the road deteriorates sharply as you climb and at times is unsealed and very narrow where it is more a track around the original road which has suffered from landslides. Along here are many shanty houses built on the roadside sitting precariously on the edge of a high drop which surely will fall to the valley floor the next time there is a earthquake.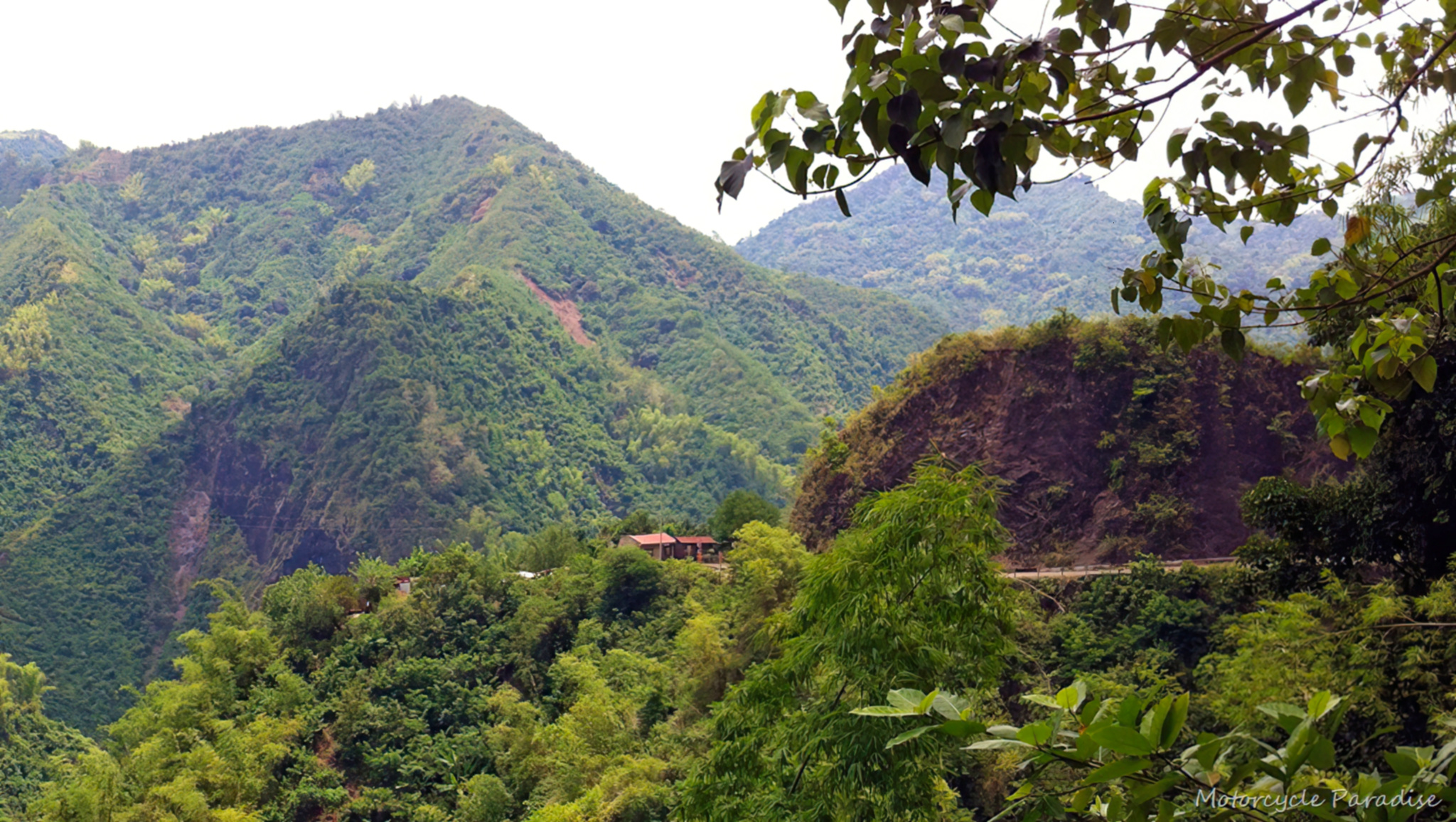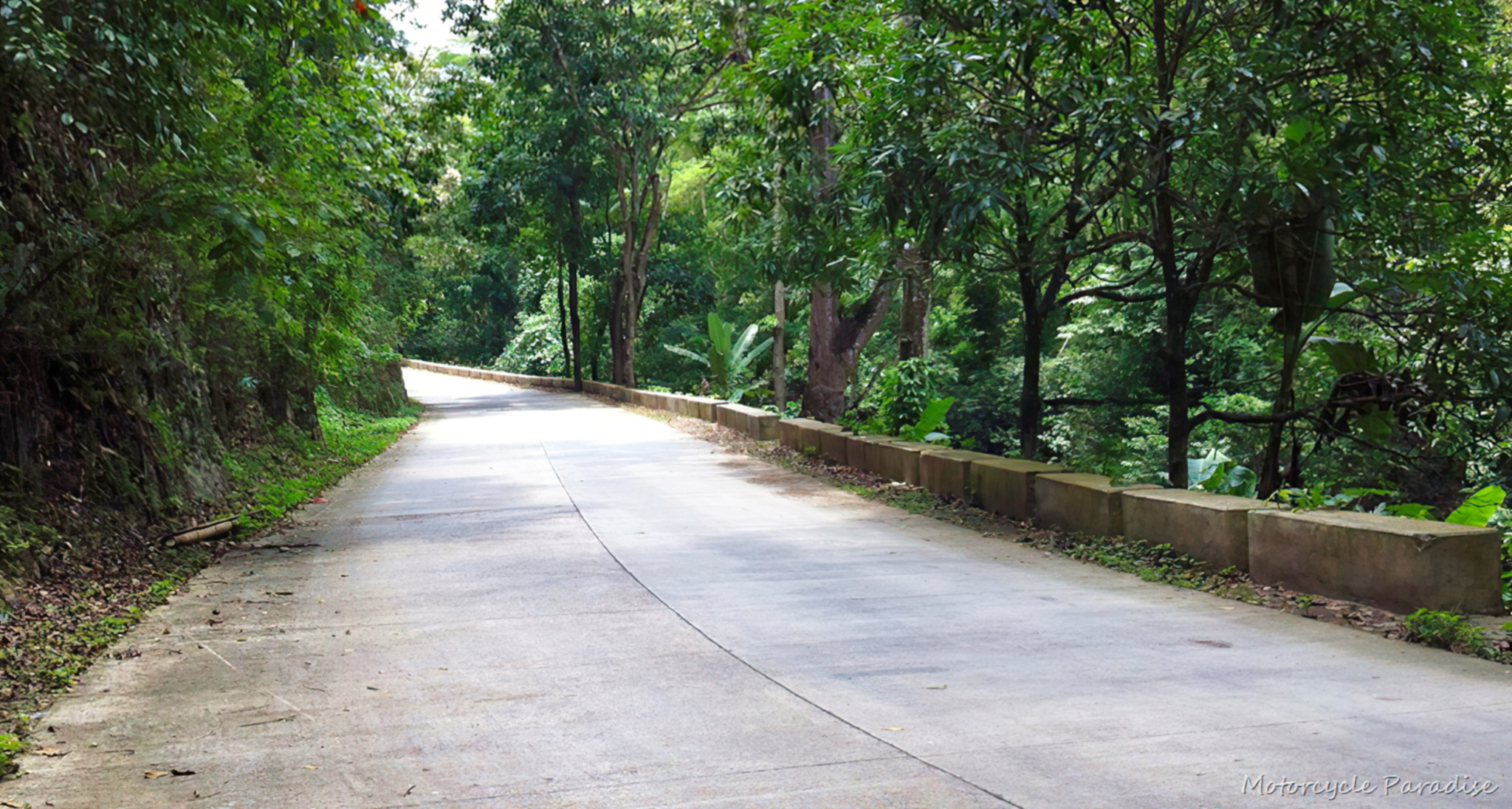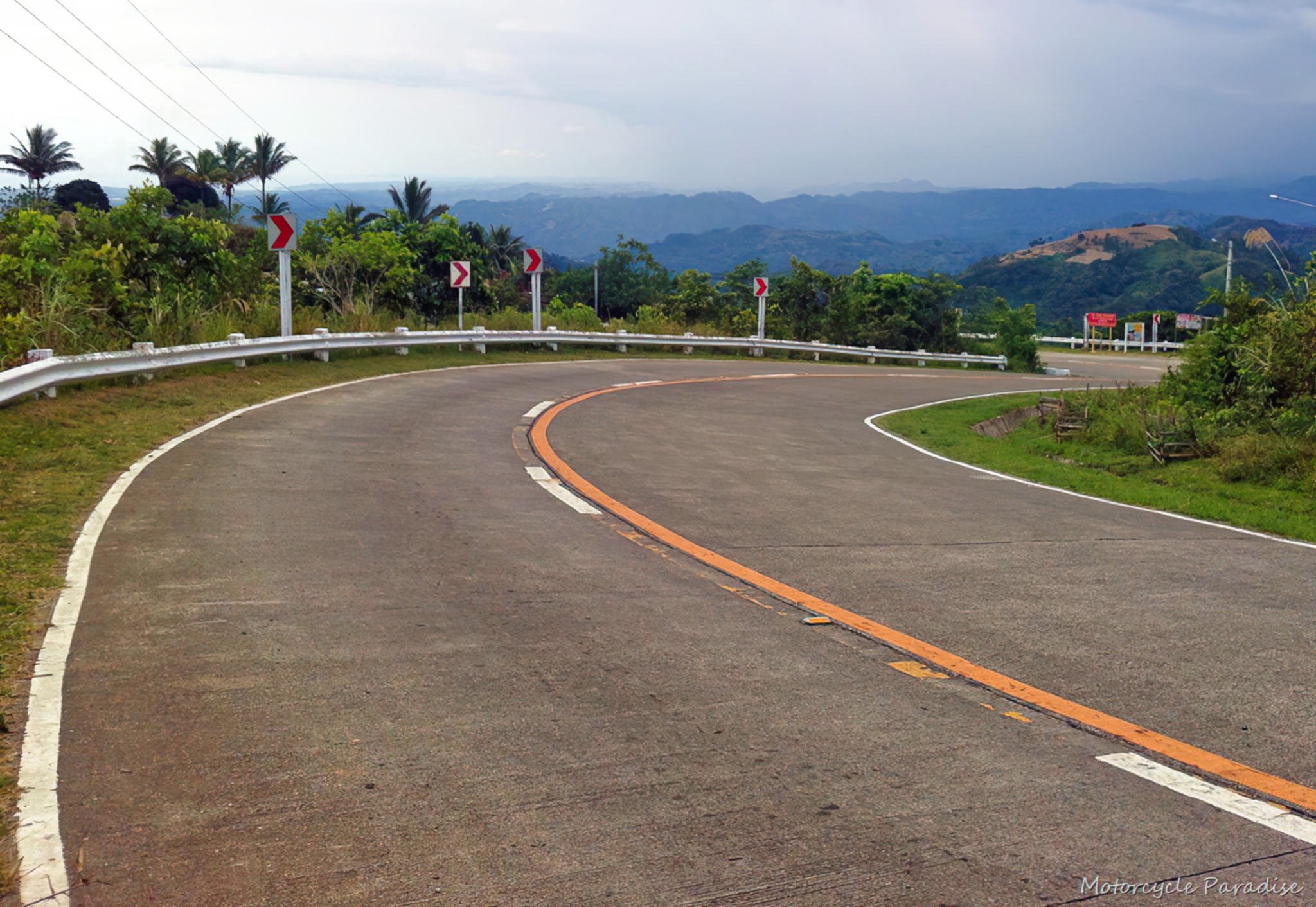 Once at the top of the climb the road improves and you ride a through a beautiful rainforest and some scenic small towns before lots of good sweepers descending to Toledo city. Yu can turn north before Toledo city on a poorly signposted intersection but it is adjacent to the Gaisono Mall which cannot be missed and probably is a good 1/2 way spot to cool down and have lunch.
If you are not sure where to stop for a break in Philippines then you will always find a bakery in a small town (and often not much more) and in a large town there will be a mall which is your best bet to score some air conditioning and food.
The road to Balamban is nothing special but once there you commence the superb mountain road back to Tops, west to east and in this direction it rides even better, just wonderful riding and great views all the way.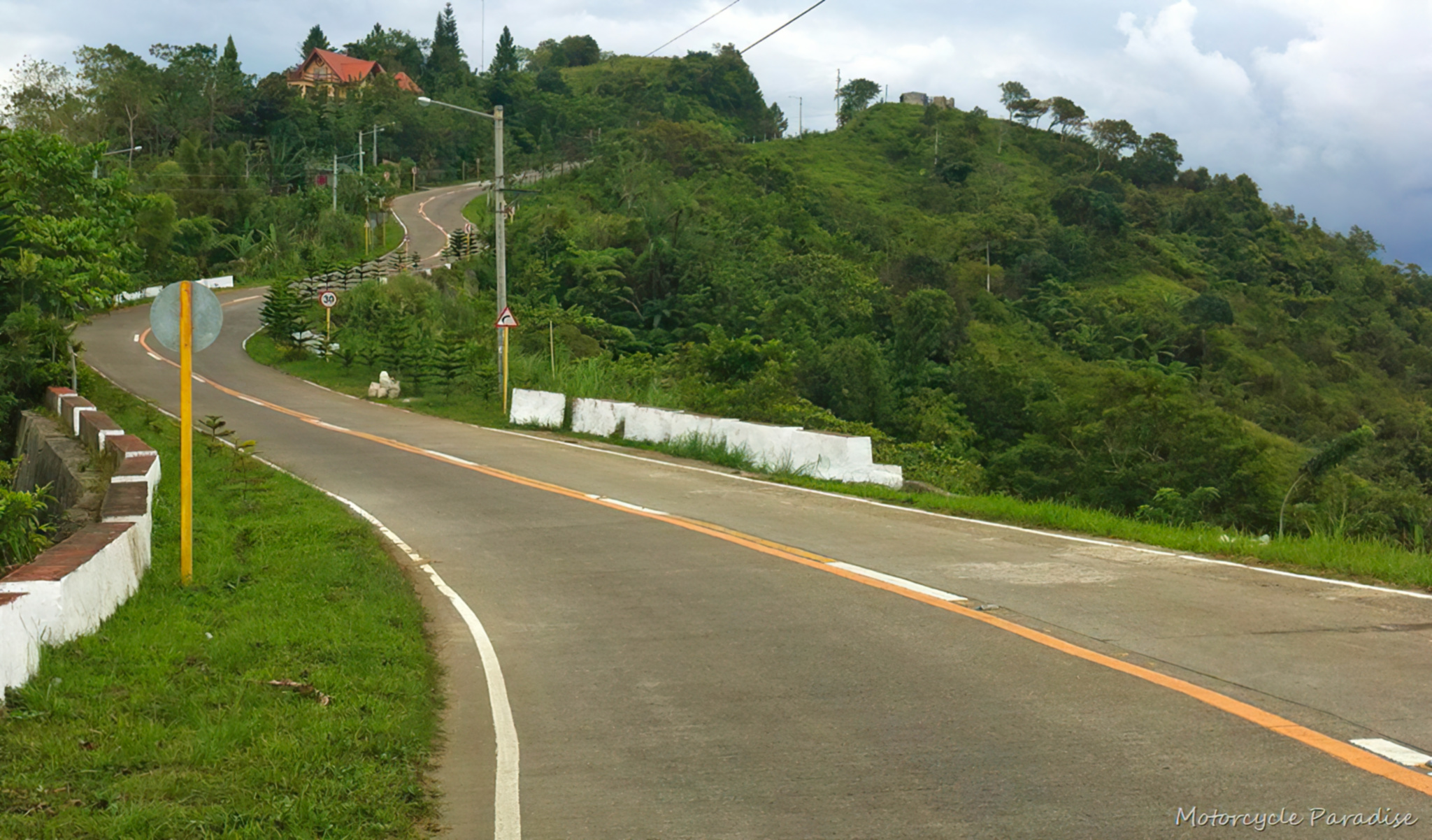 Did I mention the riding was good…
For motorcycle rentals in Cebu you have a couple of options that you can find easy on the internet or just ask your hotel who may be able to arrange something for you. As well as scooters there are lots of these small Honda semi-clutchless motorcycles around. They are a 4 speed 110cc and have a reverse pattern shift which leads to plenty of wrong gears and compression lockups. A bit more involving to ride than a scooter but not as fast as the modern 125 injected scooters which easy exceed the speed possible on most of these roads whereas these older Hondas need to be worked hard all the time. But there is satisfaction in doing that.
As I have thought for some time, it is little to do with the bike that makes the riding fun. Any thing is good to ride with right attitude and good road to explore.