I seem to be passing by parts of Asia every year however with the exception of Japan have not got yet kicked off my riding in the region. There are 3 rides I have been thinking of. The Genting and Cameron Highlands of Malaysia. The Mae Hong Son loop in Thailand and the mountains of Luzon Philippines. I had the chance to do a small ride when visiting a mate in the Philippines as a bit of a warm up for the future. From Bangkok, it is a quick and cheap to most anywhere in Asia.
I flew to Clark, the alternative airport to Manila, which with something like 22 million people I did not fancy trying to ride a motorcycle in. The ease to obtain a rental bike and make tracks from Clark cannot be over emphasized. There are 3 bike rental shops located shortly outside the airport and after picking a machine I presented my license for photocopy, signed a copy of agreement, picked out a helmet and was on the road. I chose a Suzuki 125cc scooter for this ride, it is not far enough to warrant a big bike.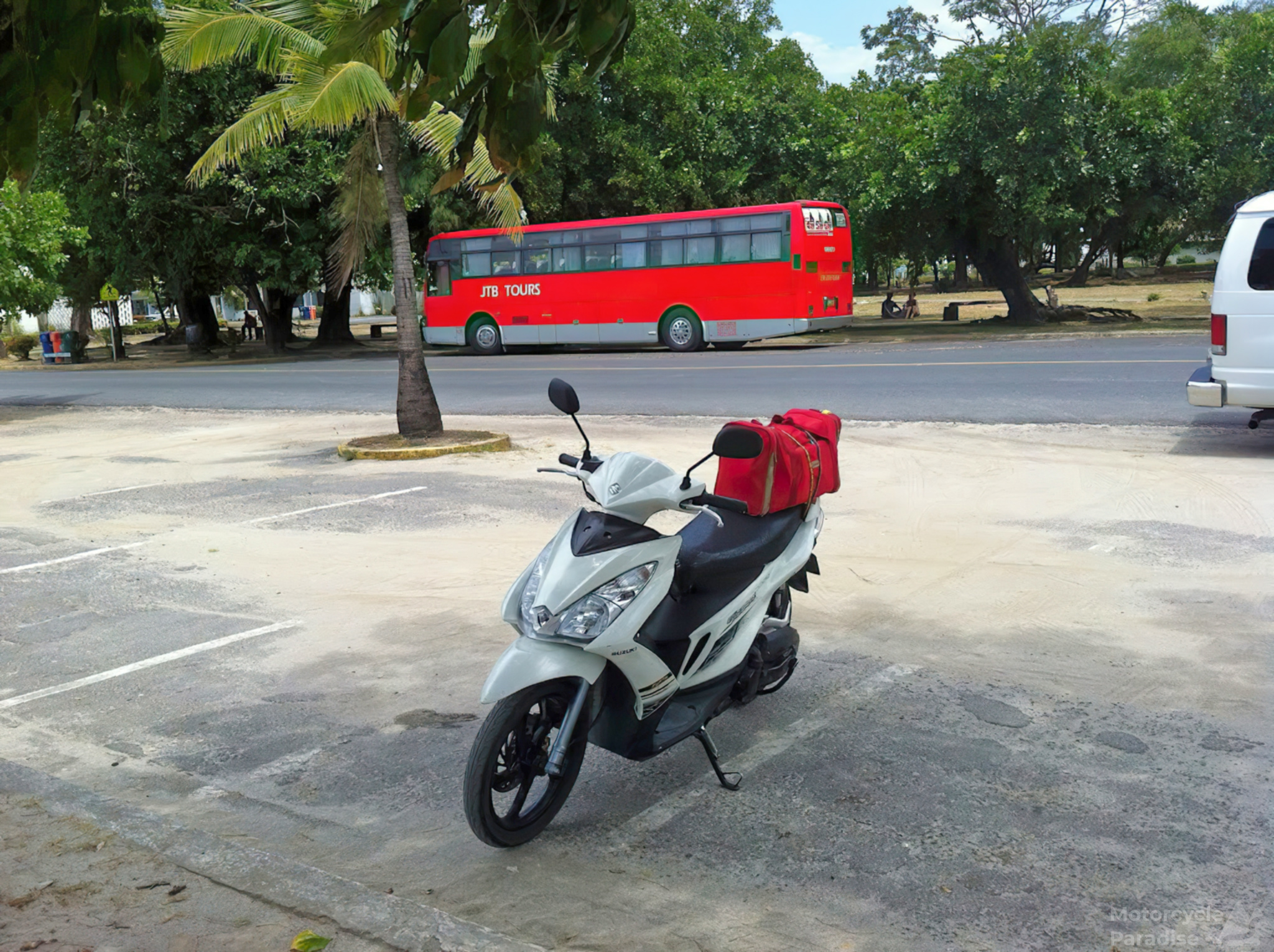 Signage can be limited so you may wish to bring your GPS with you, I already had mine on me for other travel. Heading south the roads are in fairly good condition for the most but then bumpy in a few parts and with loose gravel or sand placed unexpectedly – you really don't need or get an opportunity to go faster then 60k so the scooter was fine.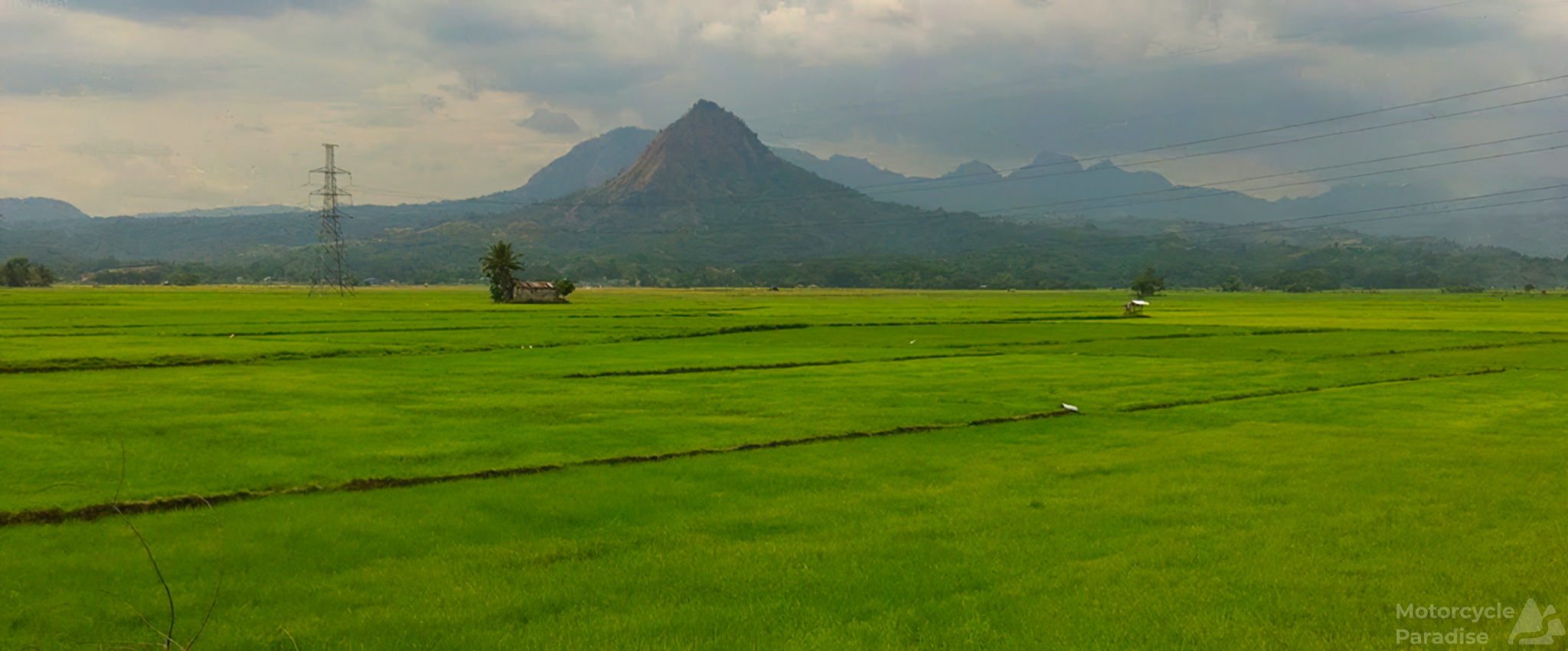 From Olopongo I followed the bay and the riding is superb on smooth hotmix though rain forest – here I wound the scooter up to about 90kph – about it's maximum speed. It handled that fine but not exactly made for carving tight corners. You pass many signs for beach resorts and indeed at times can have views down to the many sandy beaches that dot that bay area. These views to the sea was a recurring theme as I rode elevated but never that far from the ocean.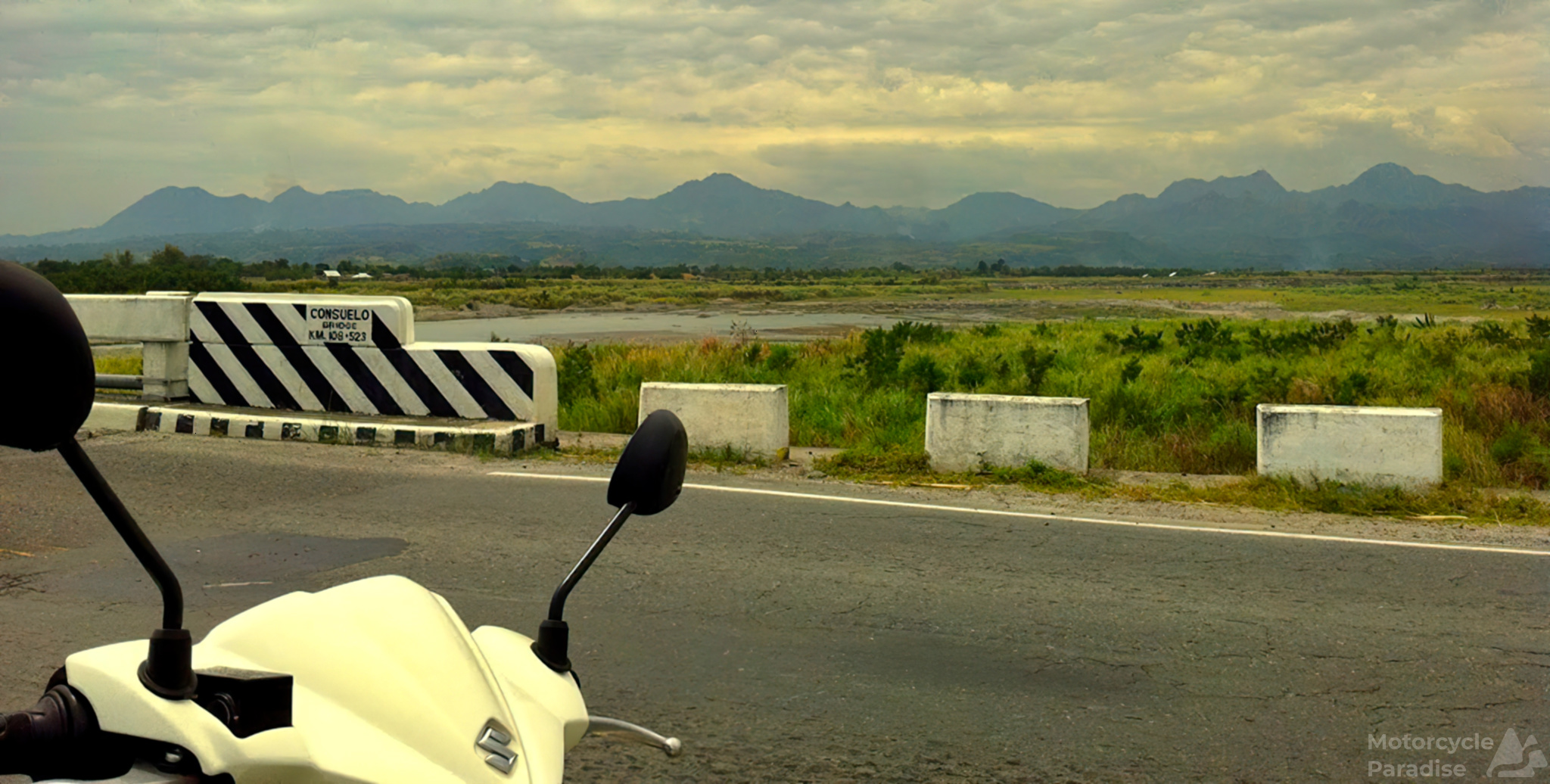 There are many restricted areas still in the Philippines and you come across a road block of two. The military guards are curious but mostly friendly, they ask where you are going and seemed pleased when I said my destination and waved me on. The road the GPS suggested was once actually a restricted area but I was advised the right road to take with no problems. In Thailand the language barrier introduces a layer of misunderstanding which can be taken the wrong way. No such issues in Philippines, people were very helpful and seemed genuinely pleased that I was visiting their country, asking how I was enjoying things and offering suggestions for other nice places to ride. Tourists are literally everywhere in Thailand but not so here.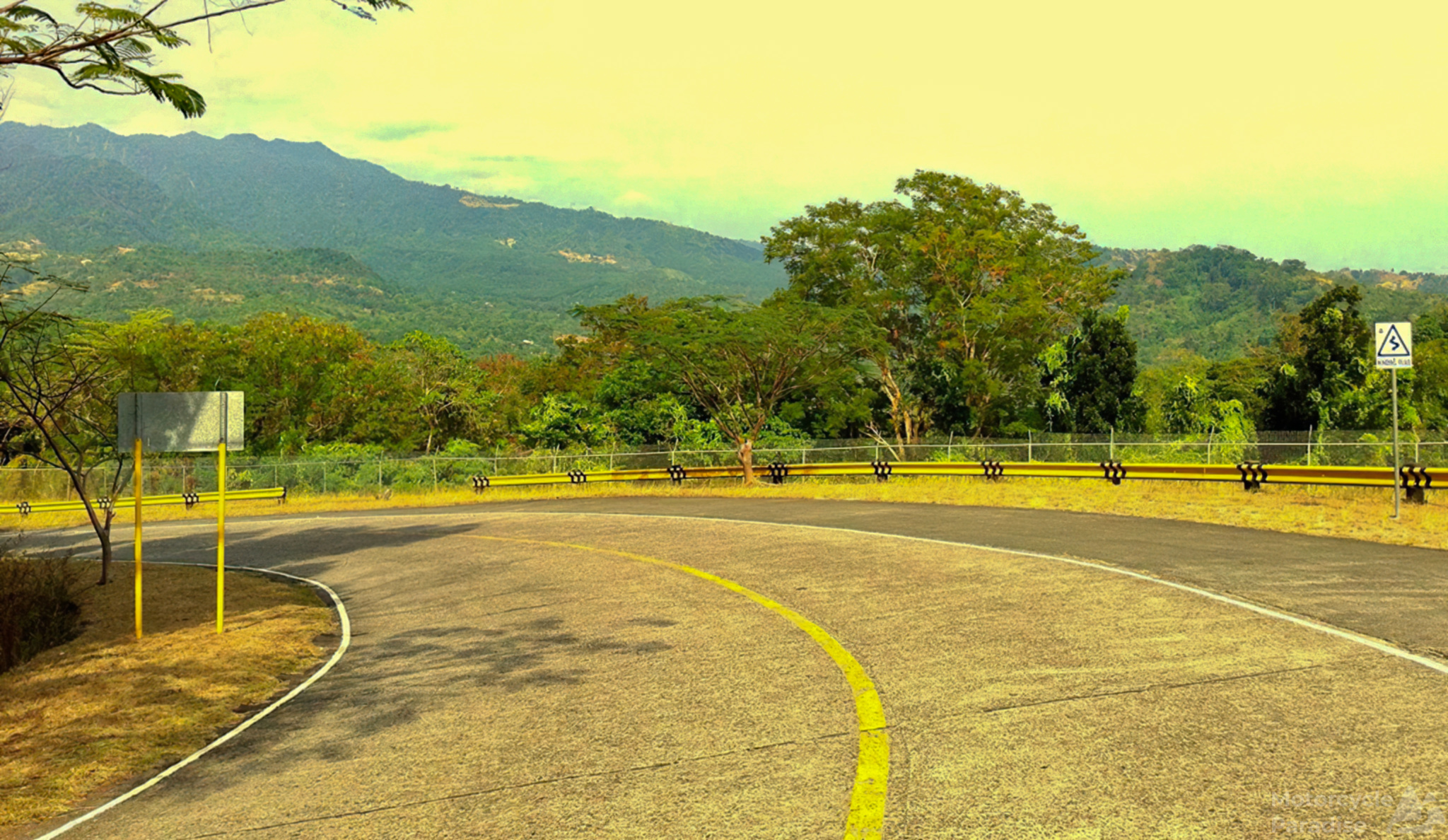 The road is like above for most of the journey over the mountains – very nice.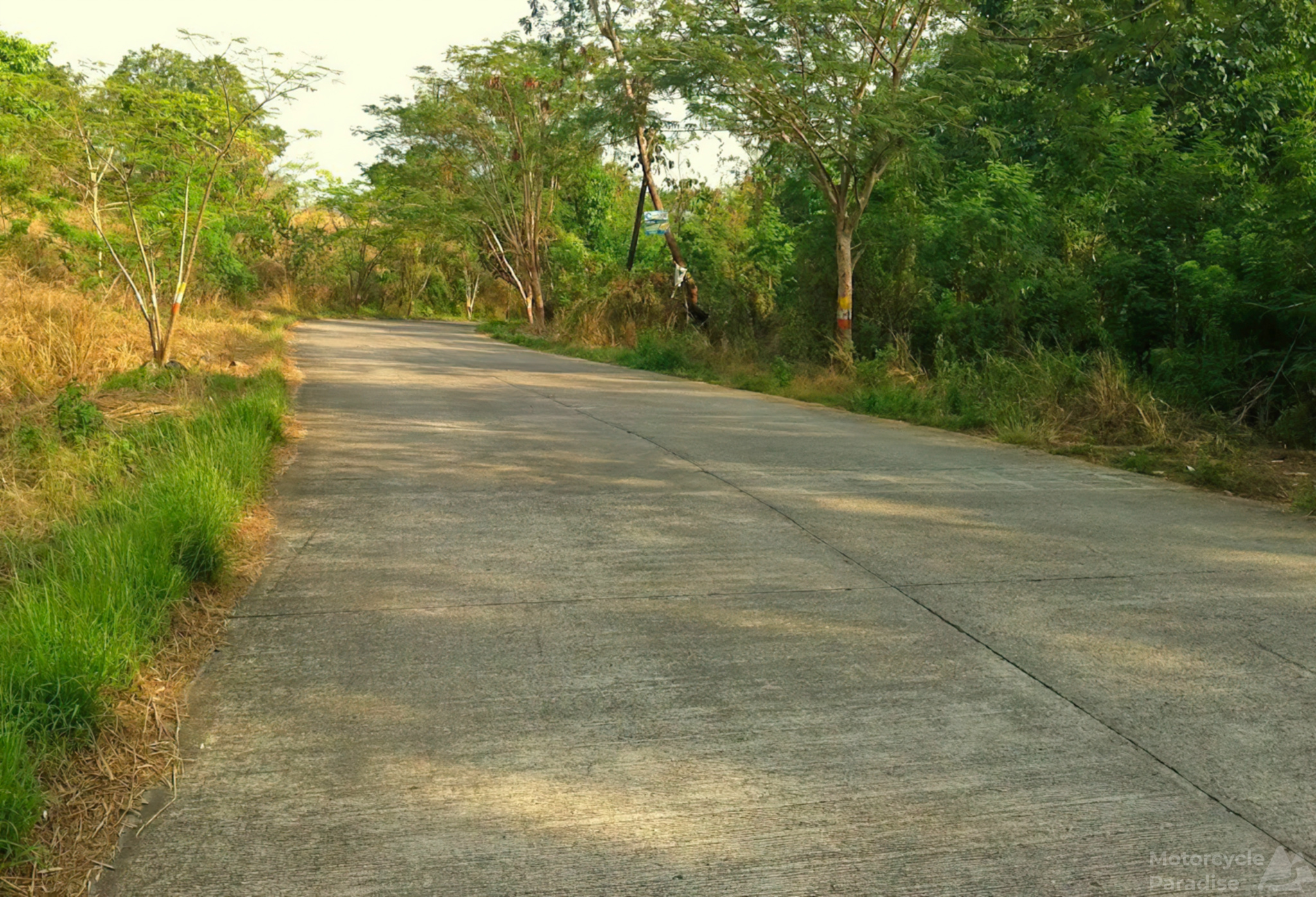 Some of the Bataan mountain road is new hotmix and some is older concrete. These concrete sections varied in quality and some of them were a bit bumpy for a scooter with smaller than full size wheels. However it was not as bumpy as some roads around Australia, if I had a full size bike it would have been fine. Most of the road was beautifully surveyed – not unpredictable and whilst I probably would not want to be going too fast I would definitely like to re ride this on a better machine to enjoy the corners. (Unfortunately I stuffed up and lost 1/2 of the photos I took. I was using my iphone and somehow managed to lose the photos between then and now)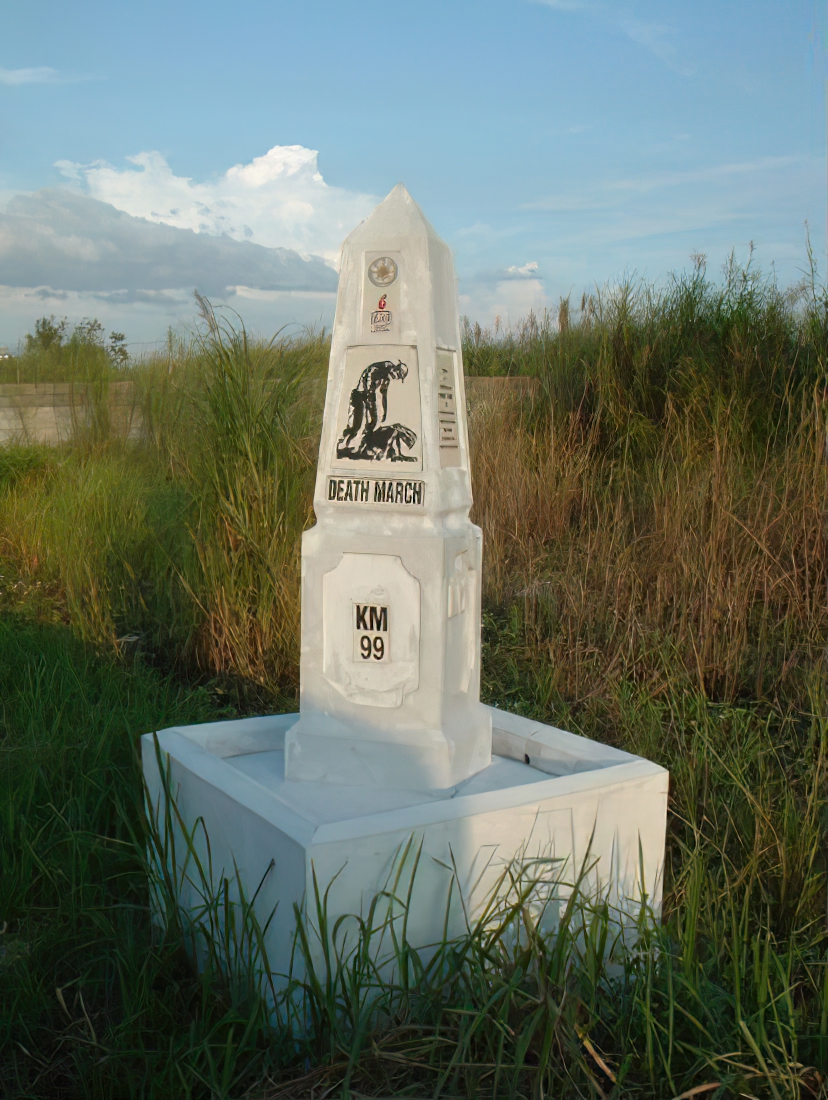 All along the road are markers of the death march, one of the many terrible things that occurred in the 2nd world war. It would be nice to think we have learned since then, sadly many people still think they are superior beings to others because of race or religion.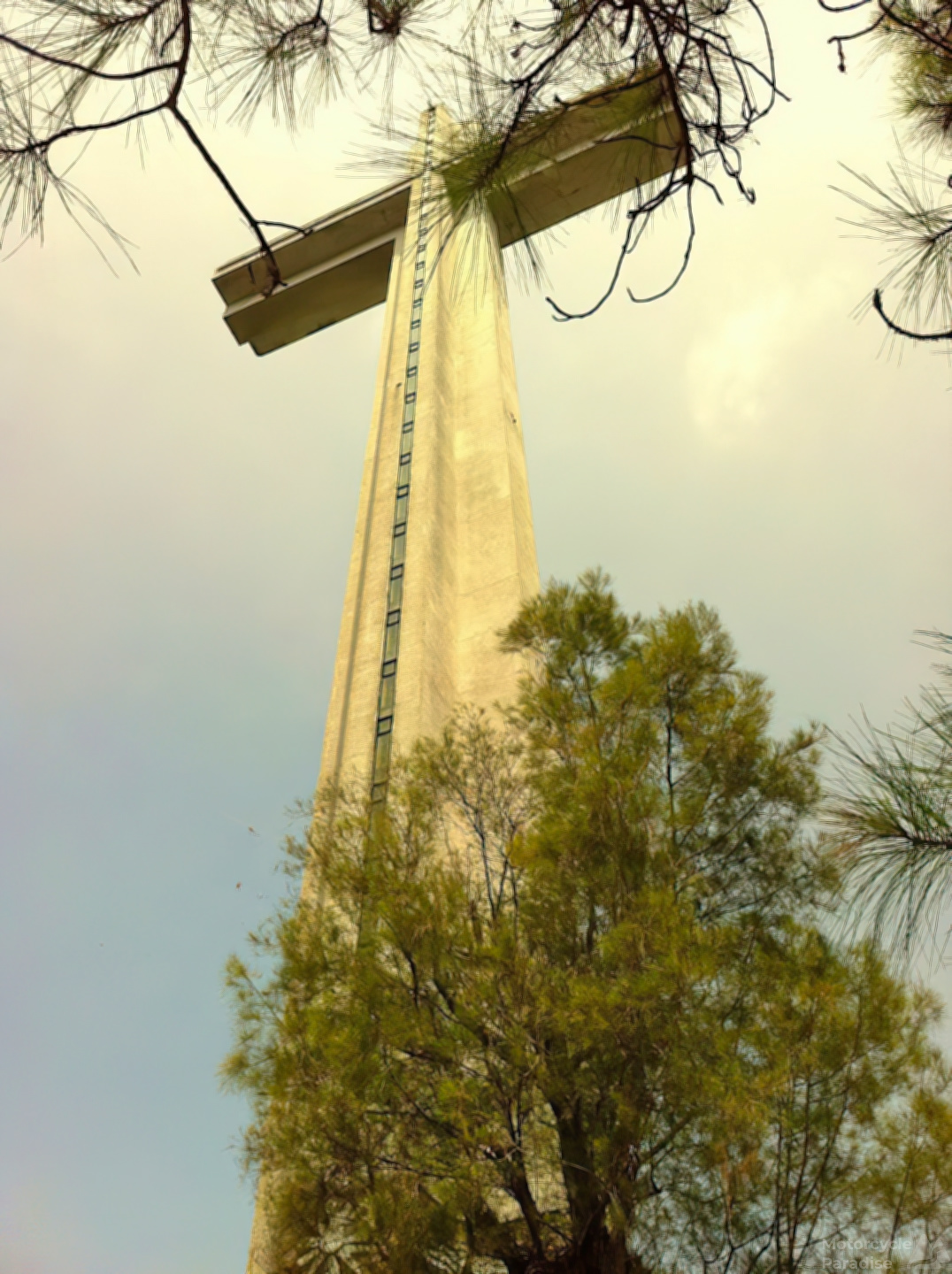 The climb to the war memorial at Mt Samat is quite steep with many switch backs. The cross is 30 stories high and you can ascend inside via a tiny elevator to take in the views from the top, if you are scared of heights probably give this a miss!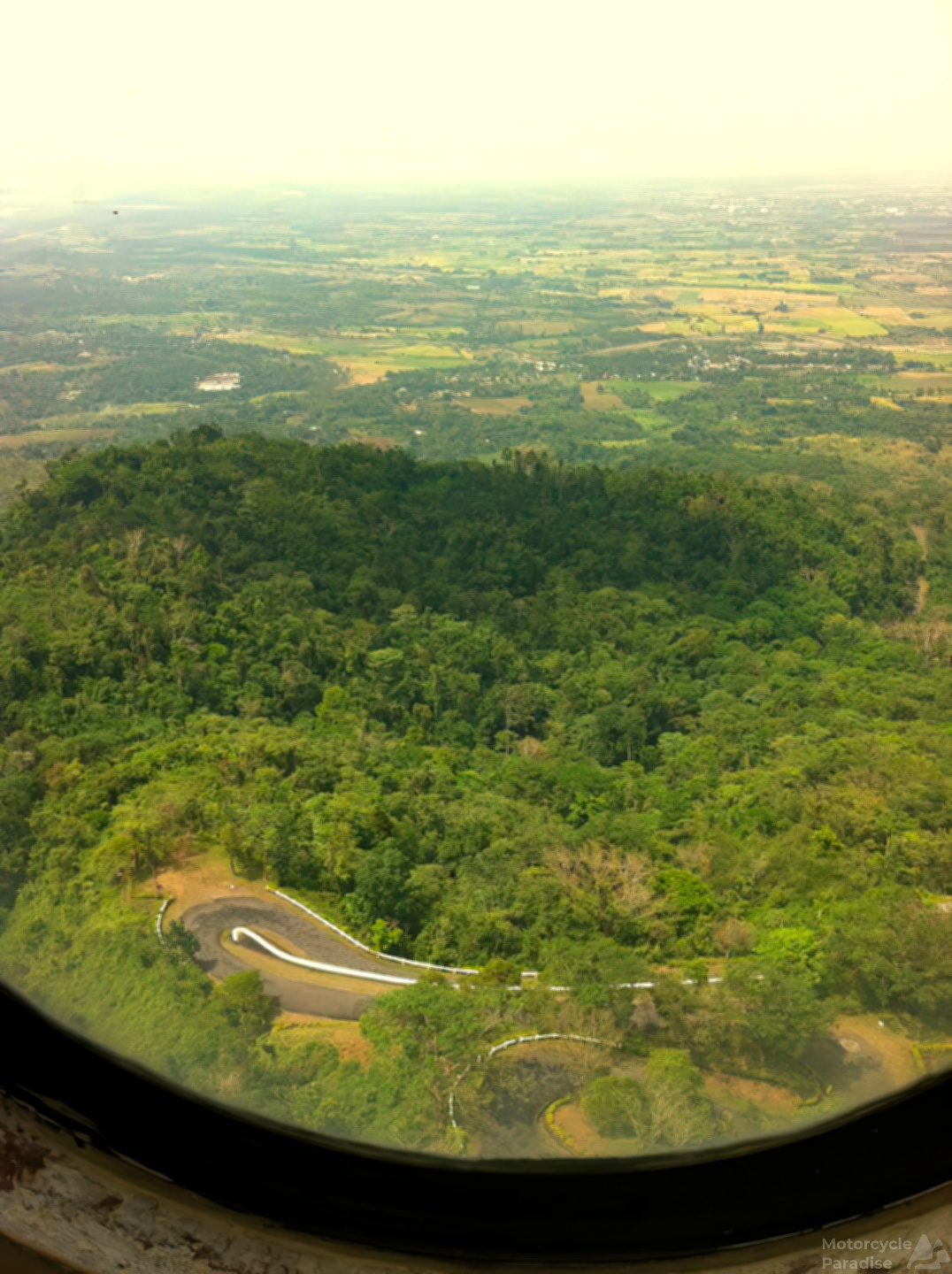 Everyone wants a custom ride. Check the single sided swing arm, no mean feat.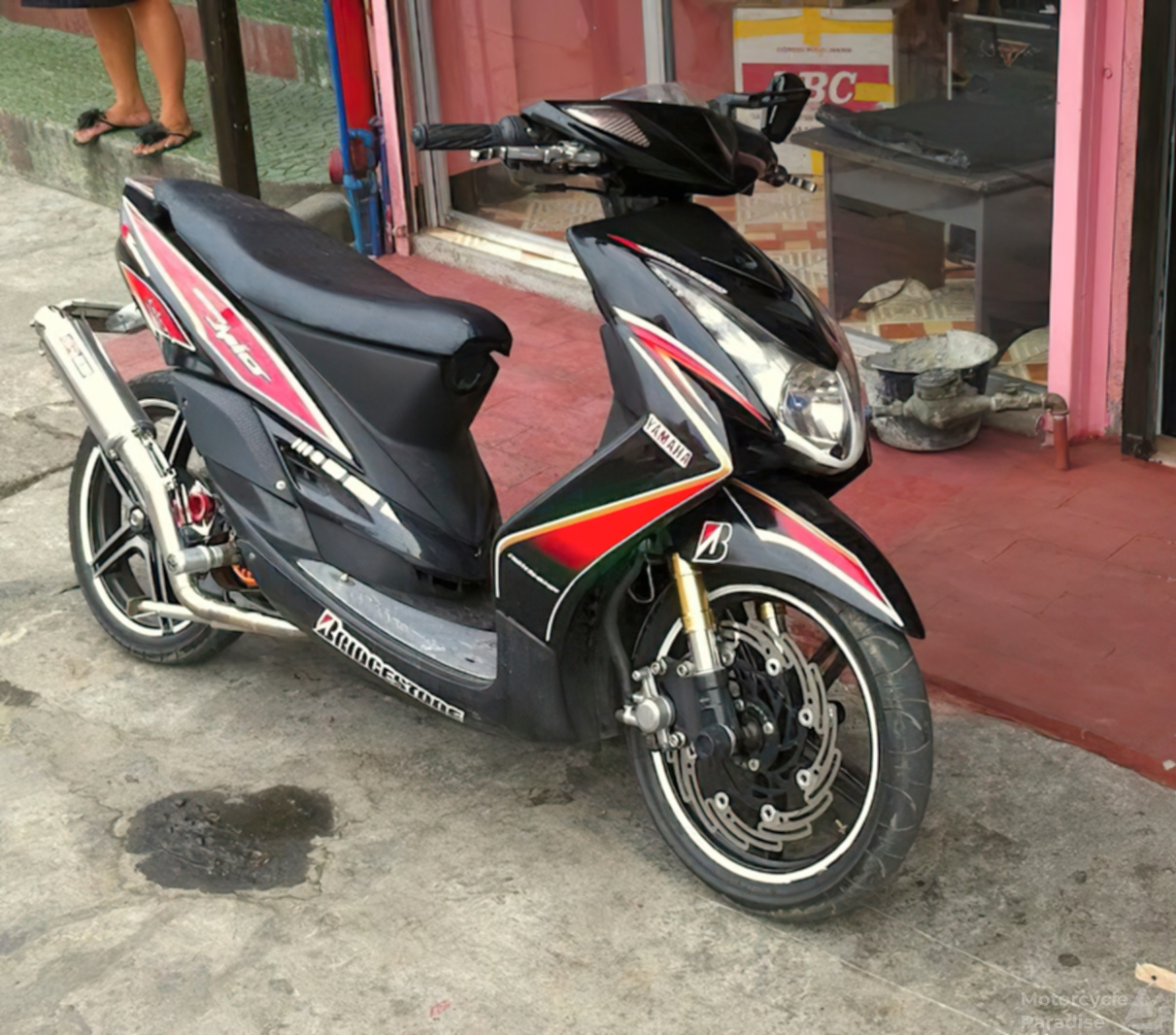 This is how I navigated, stuck the gps onto speedo via suction cup and just used when needed which was rarely. (I could have gotten by with a offline map)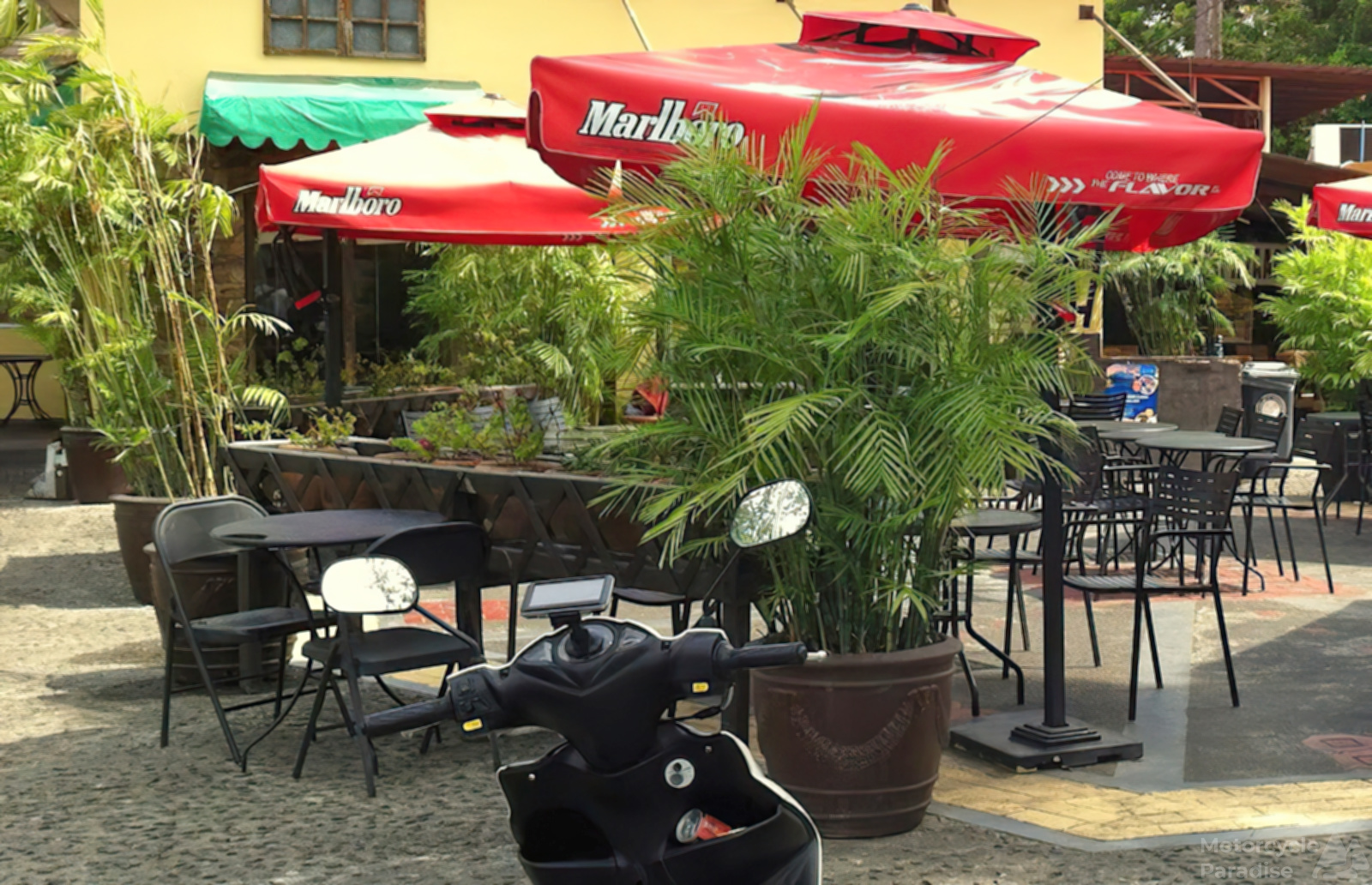 Well I enjoyed this little ride far more than I imagined – so I will certainly return another time. The local helmet laws seem flexible, actually below is more than most were wearing but I would strongly suggest taking your own as rental helmets were not very nice and all lacked vents which made them hot.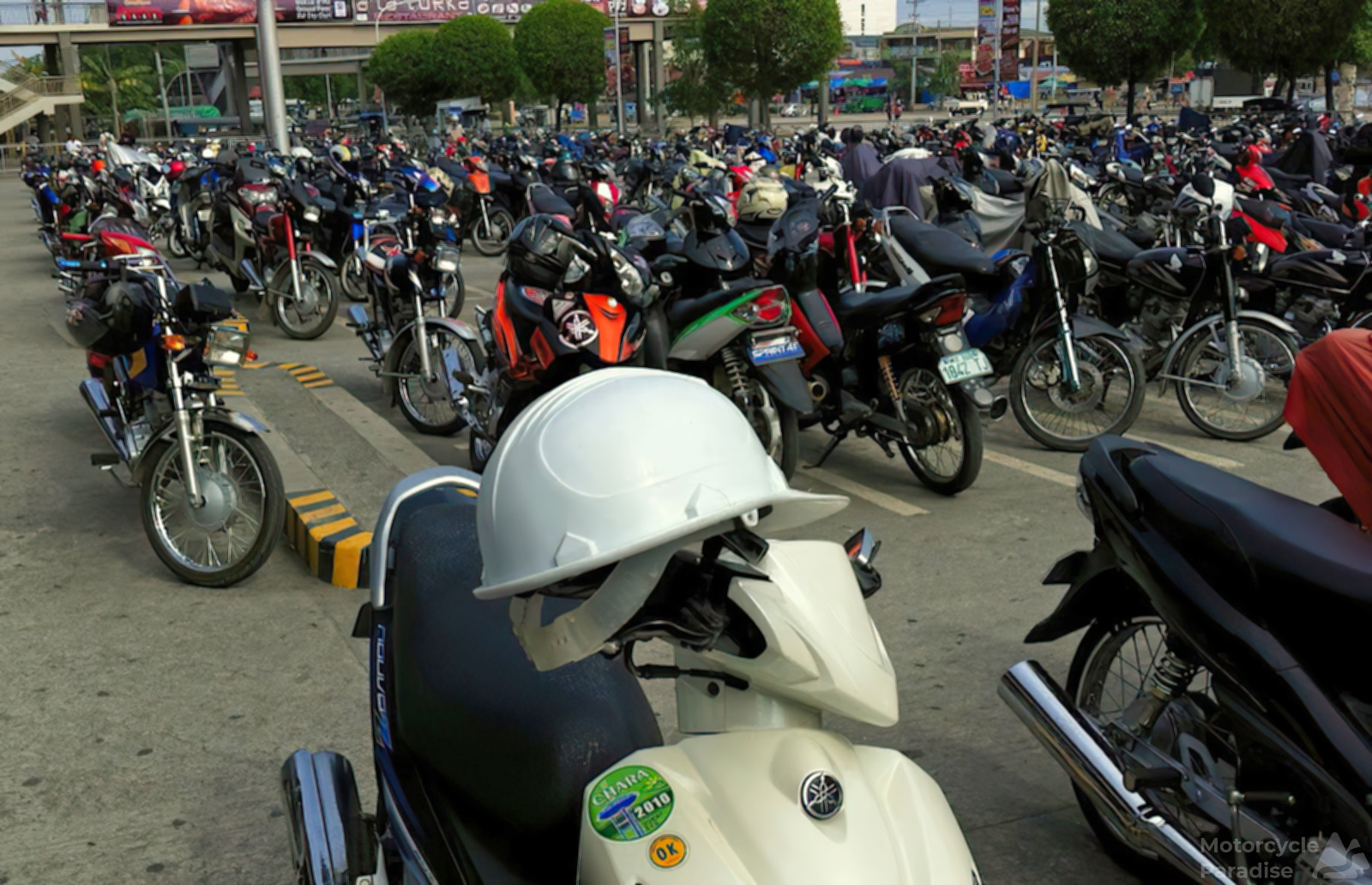 Doing this trip by two wheels was I feel the only way to dilute the real experience. Moving through the many traffic jams in small towns with ease, joining the throng of scooters at an intersection to then ride away together from the diesel belching Jeepney's wind on your face to arrive somewhere same as a local lowered barriers.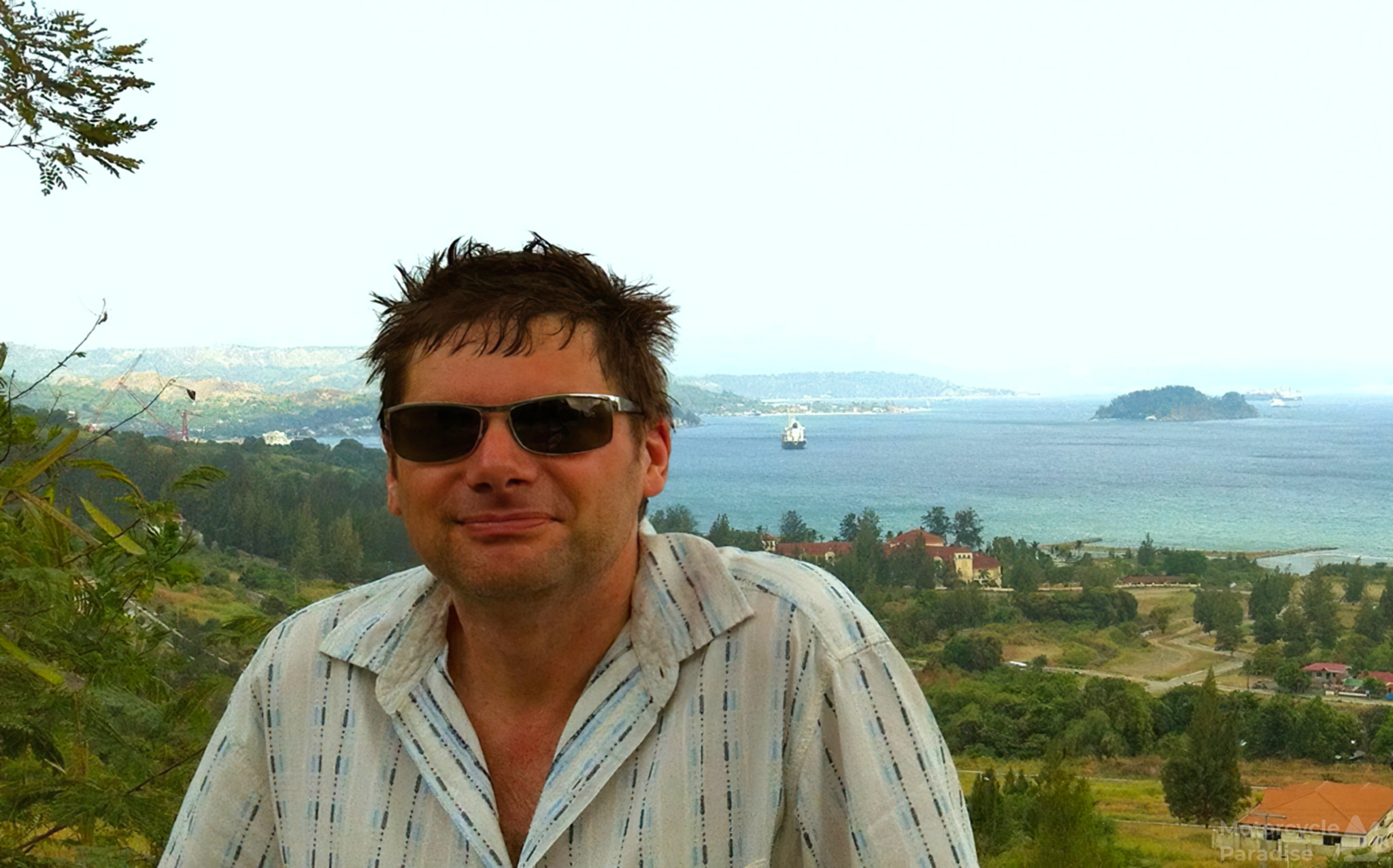 Sure was hot in afternoons.
Traffic is on right hand side same as Euro/USA and you seem to be able to turn right at a red light which was weird for me but I recall some states in USA had this from memory also. Was very hot so if riding in heat then do not forget to hydrate with lots of water. I was focused on the ride and took too long before I stopped to take on fluids thus I ending up dehydrated which made me very fatigued. I should know better living in the sub tropics but very easy to get this wrong as when riding you have the breeze whisk away moisture and don't realise till too late. Also the sun is fierce, be sure to ladle on the sunscreen. I got a bit burnt but enjoyed all the same.