I needed to make some repairs to my Alpinestars textile pants which I managed to touch against the hot exhaust of the Honda CBF600 whilst on tour in Germany.
It only took a couple of seconds to melt the outer nylon and inner layer and lucky there is mesh inside the pants at that area for air circulation which is some sort of cloth material not plastic and it held while my brain registered something was burning and moved my leg in time to avoid a nasty burn.
On the ride I obtained some silver duct tape and tried that a few times on the hole but it just falls off sooner or later so I sought out a bike shop here in Tokyo to try find a fix.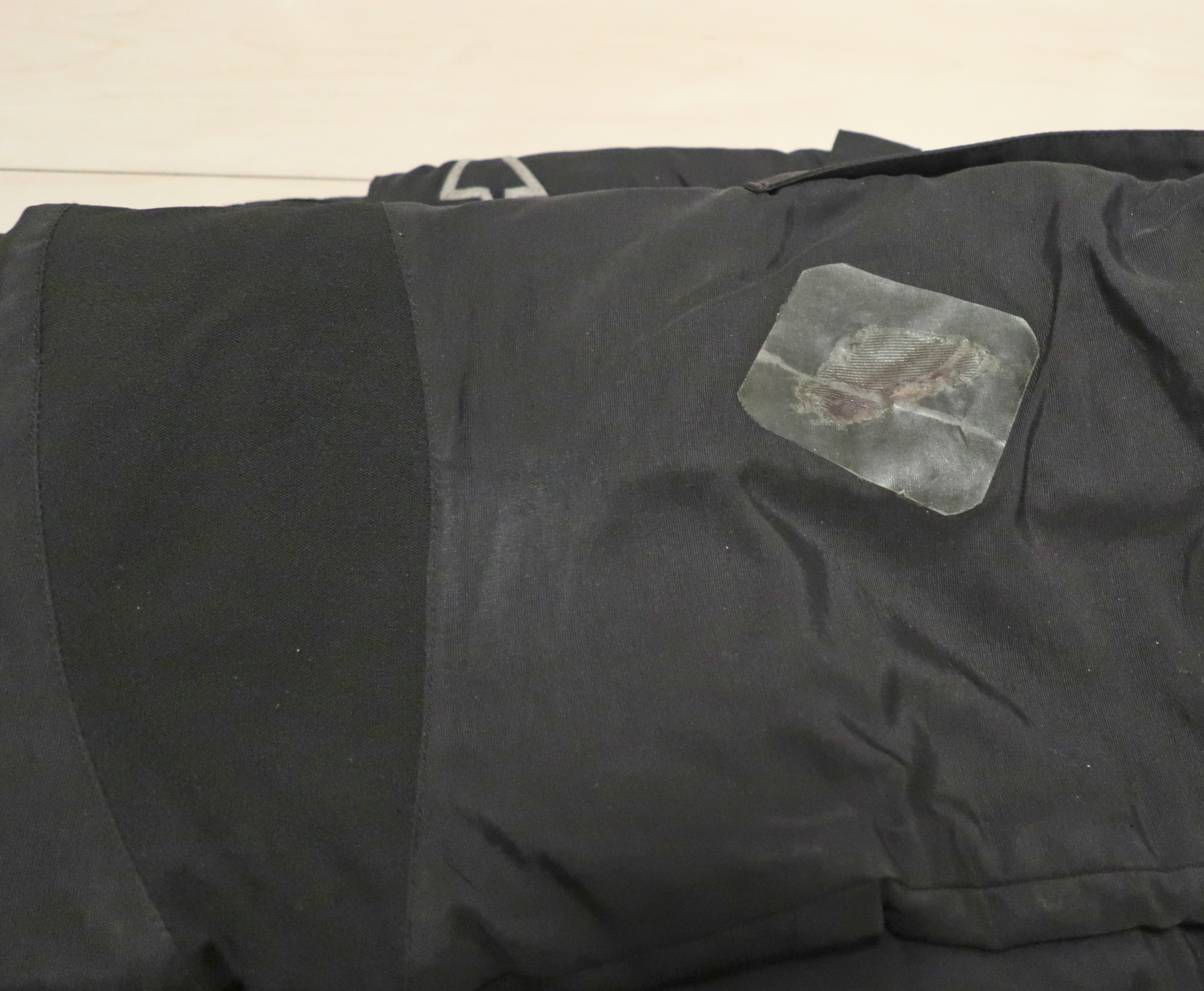 I obtained a product called Tenacious Tape made by McNett from the NAPS motorcycle accessories shop in Mitaka. This stuff is semi clear textured plastic that appears similar to nylon material in pants and tents and has a high strength adhesive that strengthens with time.
It really works and provide a very good repair, no lifting at all and being clear it half blends in, not that looks are an issue to me but silver duct tape appears dodgy.
Update: now some years later the repairs are still in place, not lifted or peeled away at all. Excellent product.
Further update – the quite large patch on my Alpinestar pants still holding up now about 5-6 years later. No lifting whatsoever it is like bonded on. Furthermore despite the photo it doesn't stand out in real life and is matt finish but I am not able to capture that with my basic camera skill.