This was always a nice change from the southern coastal region I most rode. Leaving early I enjoyed the approach via Lake Moogerah having ridden via Peaks Crossing and enjoyed the terrific views into Kalbar. The road is narrow and steep climb and also there is two shallow water crossings so some people might not wish to ride this route – but it is not hard. Up on the tabletop mountain it is lush green and always cool even summer. There is cafe at the falls and nice riding beyond.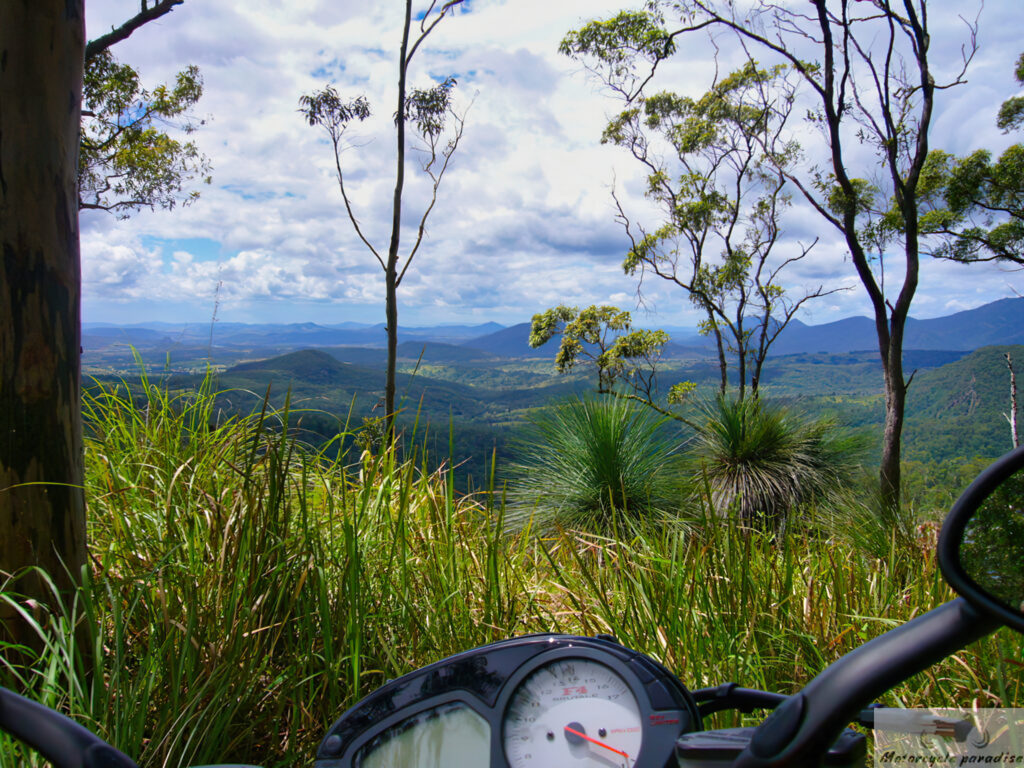 You can locate this road on the map, expand to see the list.
These 'good road' posts were published 2006-2008. At some point the original images and descriptions became out of date and I moved overseas. I archived them here to update when I ride Australia again. This collection is just my own personal riding records, not a definitive list.