I was late to discover this route although had been told about for ages. The road runs between Inverell and Bingara via the Copeton dam. It is well surveyed and as of writing good surface. You can enjoy the ride as well as views of the dam and a high viewpoint overlooking Bingarra if you don't mind small detour just out of town.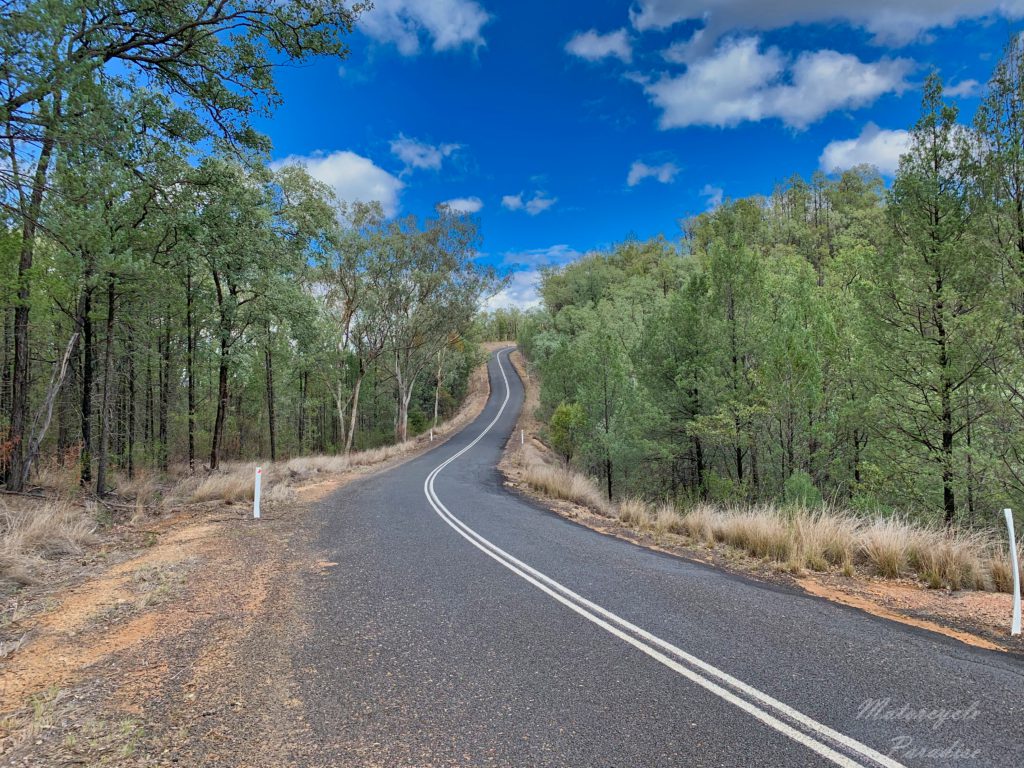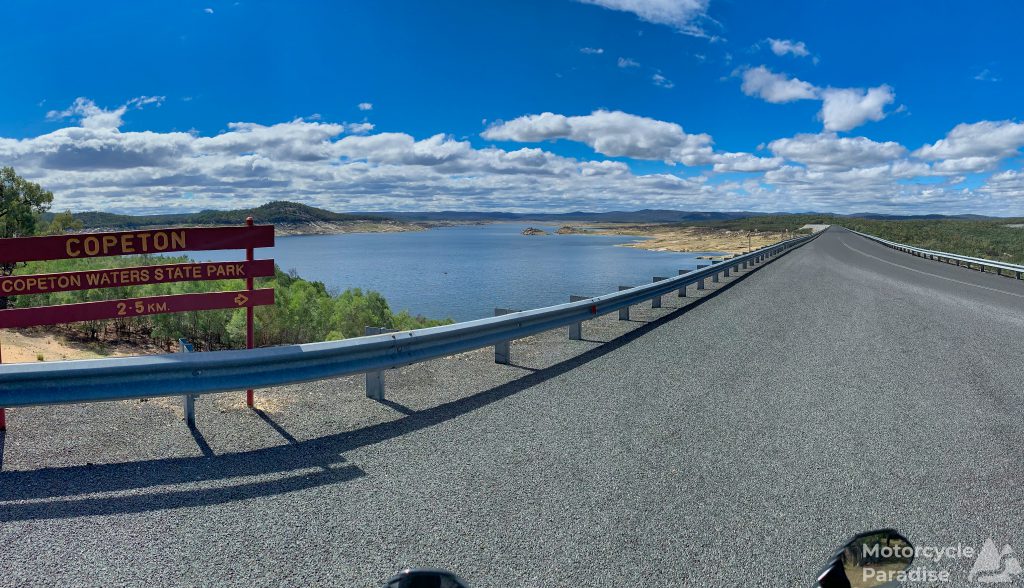 Very quiet road yet enjoyable. One of the few on my recent tour in Australia where I did not need to be looking at my speedometer all the time.
You can find this on the map below by expanding it and using the list then shown.
These 'good road' posts were published 2006-2008. At some point the original images and descriptions became out of date and I moved overseas. I archived them here to update when I ride Australia again. This collection is just my own personal riding records, not a definitive list.