Book Review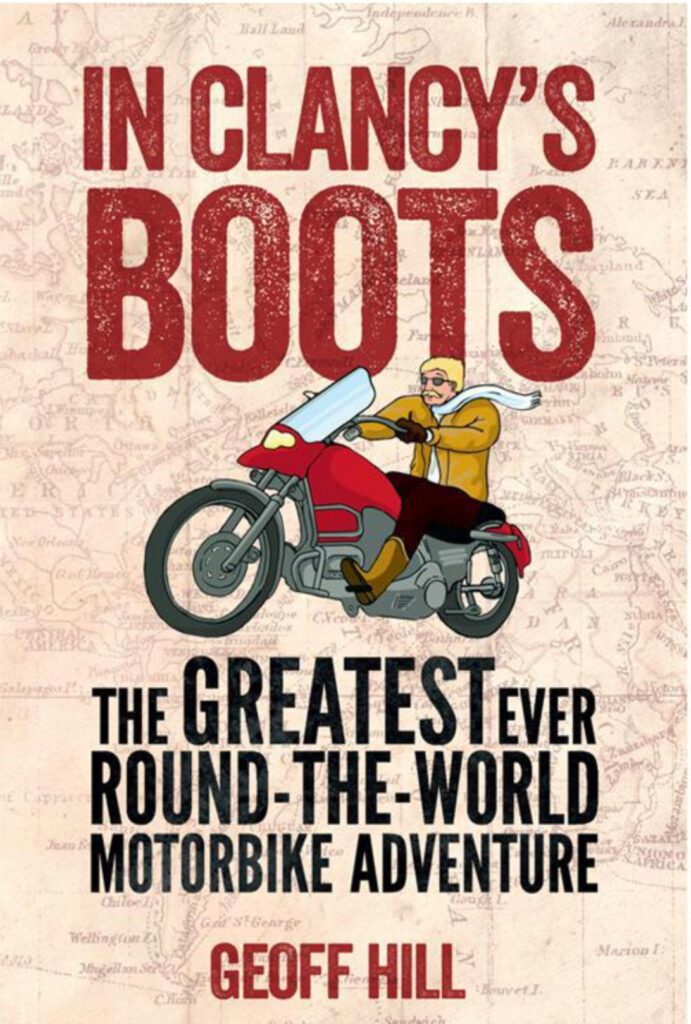 Geoff Hill is an award winning Irish journalist and travel writer who enjoys overland motorcycle journeys. This is his 5th long distance adventure and the most interesting of all his books for me.
Geoff sets out to retrace the journey made by the first round the world motorcycle rider. In 1912 Carl Stearns Clancy rode a Henderson motorcycle from Dublin to New York. His bike had just 7 horsepower, one gear and no front brake and roads were often non existent.
The way Geoff brings to life so vividly the incredible feat of that original ride as he follows Carl's route is what made this book so enjoyable. What Carl did, his tenacity, daring escapades and unshakable enthusiasm are remarkable and up with the very greatest of adventure travelers. The title of this book is describing Carl's – not to Geoff's ride.
I've read One Man Caravan about a similar but different adventure from that time but that was a dry read being too dated. This is better on many levels and Geoff's writing is back to his earlier best here unlike his previous book I reviewed which meandered like something a novice such as I would scribe.
I've been waylaid by an old moto-x knee injury last couple weeks and missed seeing the cherry blossoms this year but I enjoyed this book over that time and can recommend it and Geoff's India ride for anyone looking for some light reading while we wait for real motorcycle travel to return.