Book review – The Road to Gobblers Knob by Geoff Hill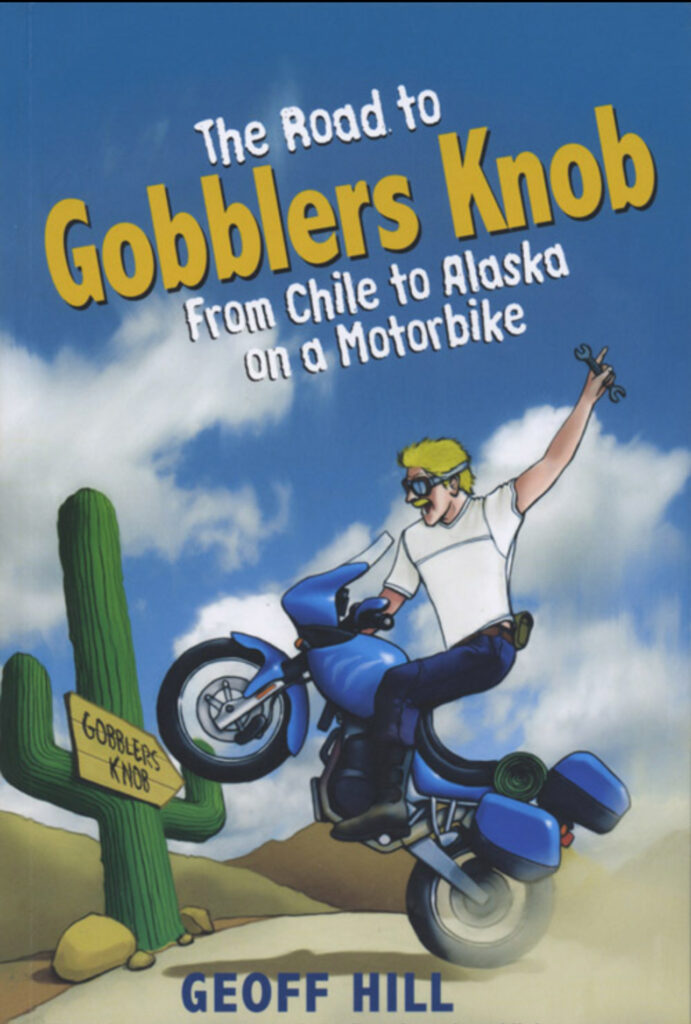 This is another motorcycle travel story from Geoff Hill author of Way to Go. Previously he rides a Royal Enfield from India to Belfast and now a Triumph from Chile to Alaska with his friend Clifford.
I struggled with it initially. The first 1/4 of the story is about preparation and is rather dry then having obtained sponsors for his trip Geoff takes a swipe at Ewan and Charlie making himself look a hypocrite. But when wheels eventually start turning the story becomes more interesting.
His India ride was genuinely laugh out loud and Geoff is an award winning travel writer however in this book there is funny moments but also many that seem contrived and trying hard to be clever which were unnecessary. Still in a world shut down by Covid virtual riding is all we can do and I enjoyed it enough to keep turning the pages.
I've put off visiting Central and South America mostly due to having a negative image about the region being fed to me and only realised much later the same sources paint a negative image about other places in the world I love and I probably should not put much faith in what they say. As Geoff rides north he experiences many friendly and helpful interactions however he can speak some Spanish and I wonder how much that eases and assists him compared to when I eventually make it over that way as a Gringo with almost no Spanish. Regardless the book has furthered my interest to get there so that's a positive.
I think if you are interested in riding Pan America or just some of the countries a ride like that passes through then very low Kindle price makes this book a no risk purchase. The story has depth not found in ride reports on the ADV forum, but I wish it had been edited down a little and images of the people along the way included, especially since his ride companion Clifford is mentioned as enjoying photographing everyone.
If like myself you still enjoy reading then despite my criticisms you will likely enjoy this book. And if you also like me prefer quality cinematography to youtube spam then I recommend watching The Long Way Up series which has some superb drone footage riding Chile and Argentina.