Part Two

Continuing my motorcycle tour of the southern area of Vietnam, I took a few days off in Nha Trang and this was good timing to get over a flu I had picked up. This place was recovering from the very late in the year typhoon that had affected the first part of my ride so the bay was not photogenic but here is what it looks like normally.
As I mentioned in part one, along the ocean most everything was in Russian as were all the tourists and the restaurants were typical tourist trap type places serving lousy attempts at western food. I guess it is in state of change at the moment.
Away from the ocean area I found some lovely shady streets and quiet coffee shops with no tourists and liked this part of town very much. I noted the coffee shops employ scooter parking attendants. You ride up and hop off at the entry and leave the parking to them which kept the footpath accessible not to mention packed in many more than would be possible. When leaving just point and your bike is wheeled out. No charge or any tip, all part of the service and wonderful coffee for just $1 or less.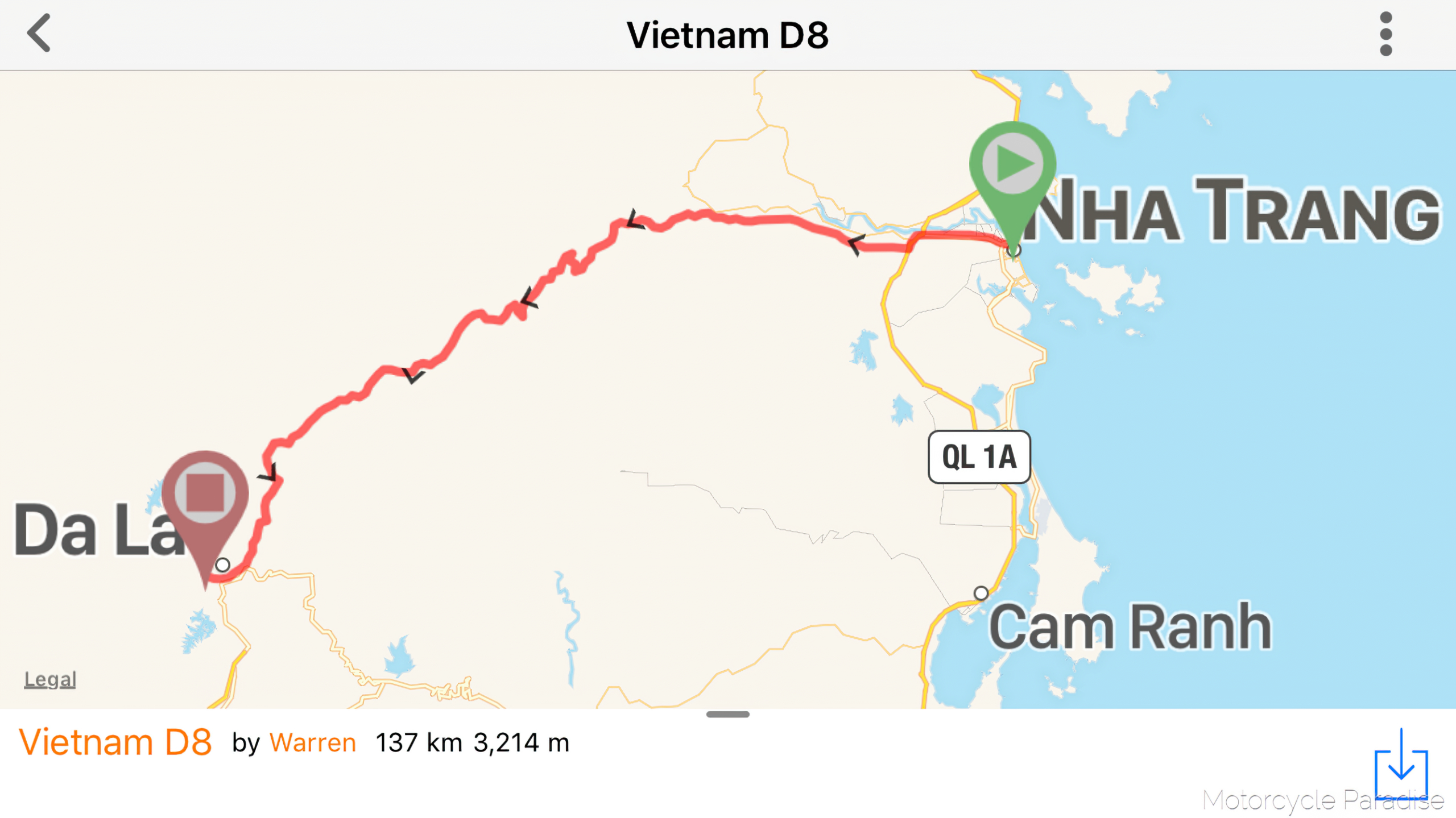 After a very quiet new years eve I rode out to Da Lat. The ride was one continual climb from sea level to about 1500m. The temperature fell from 31 to 13 and I had to stop to add layers on the way. The road had considerable damage from the typhoon and had only just fully reopened. A series of waterfalls would have been pretty in better conditions.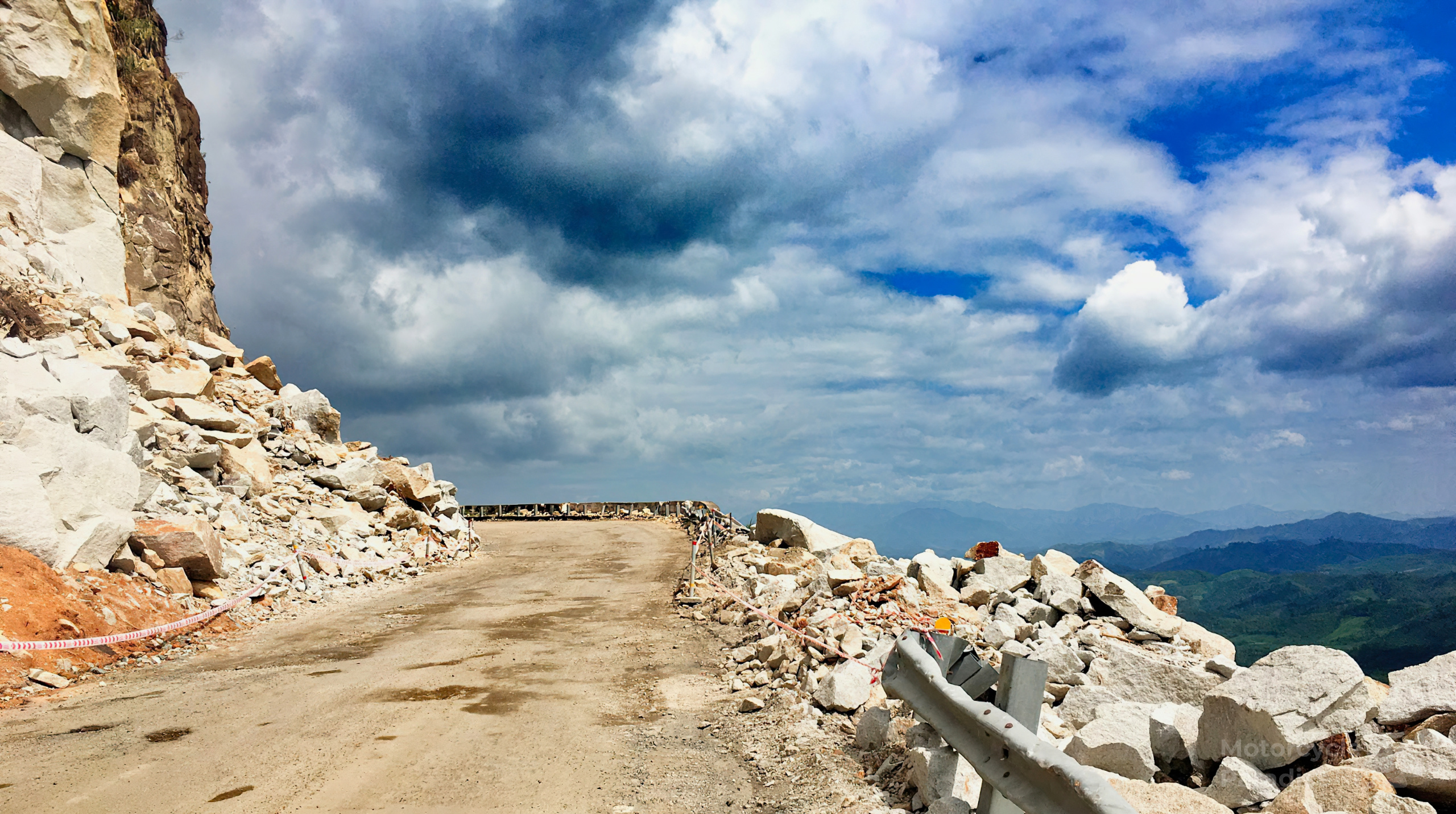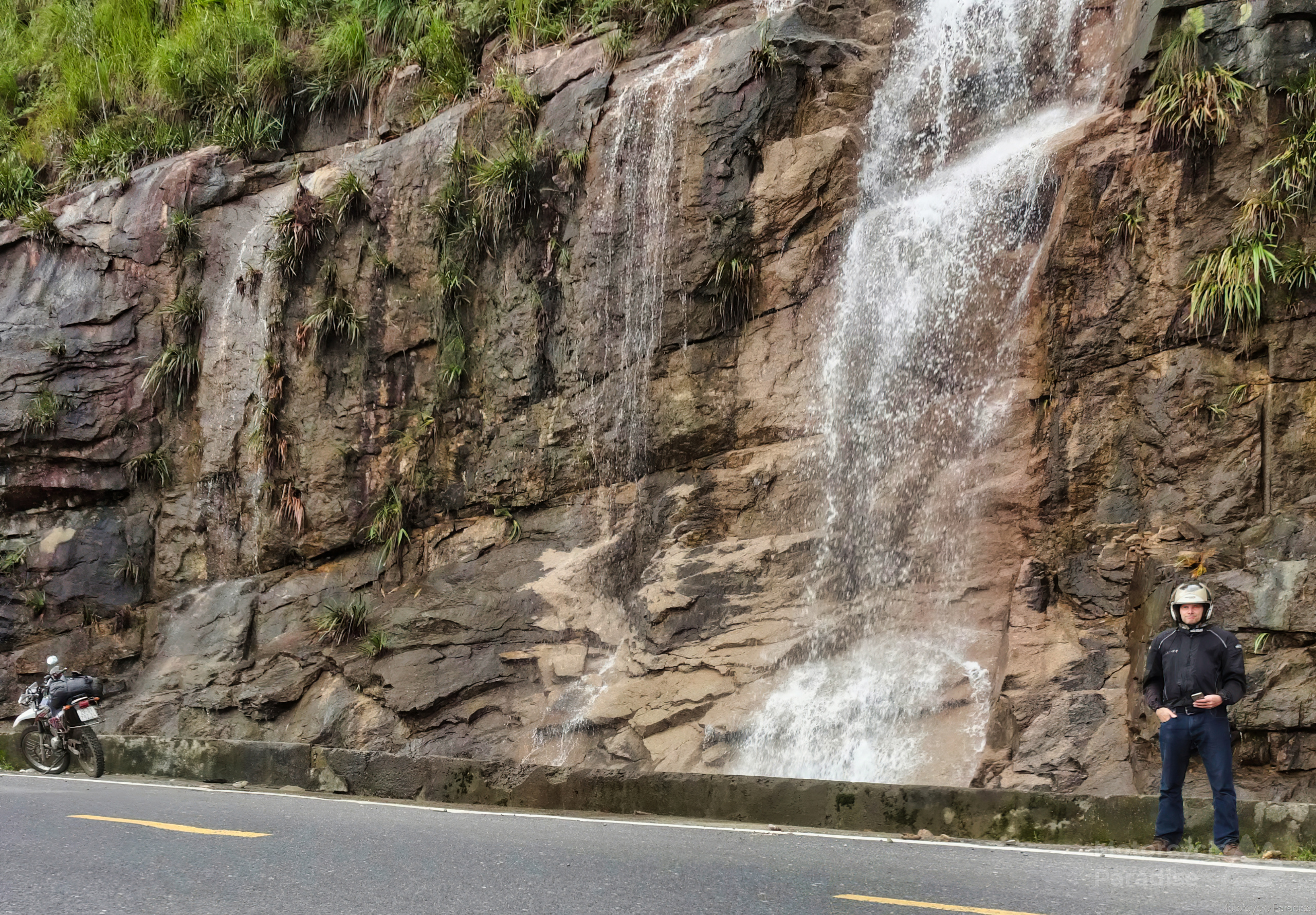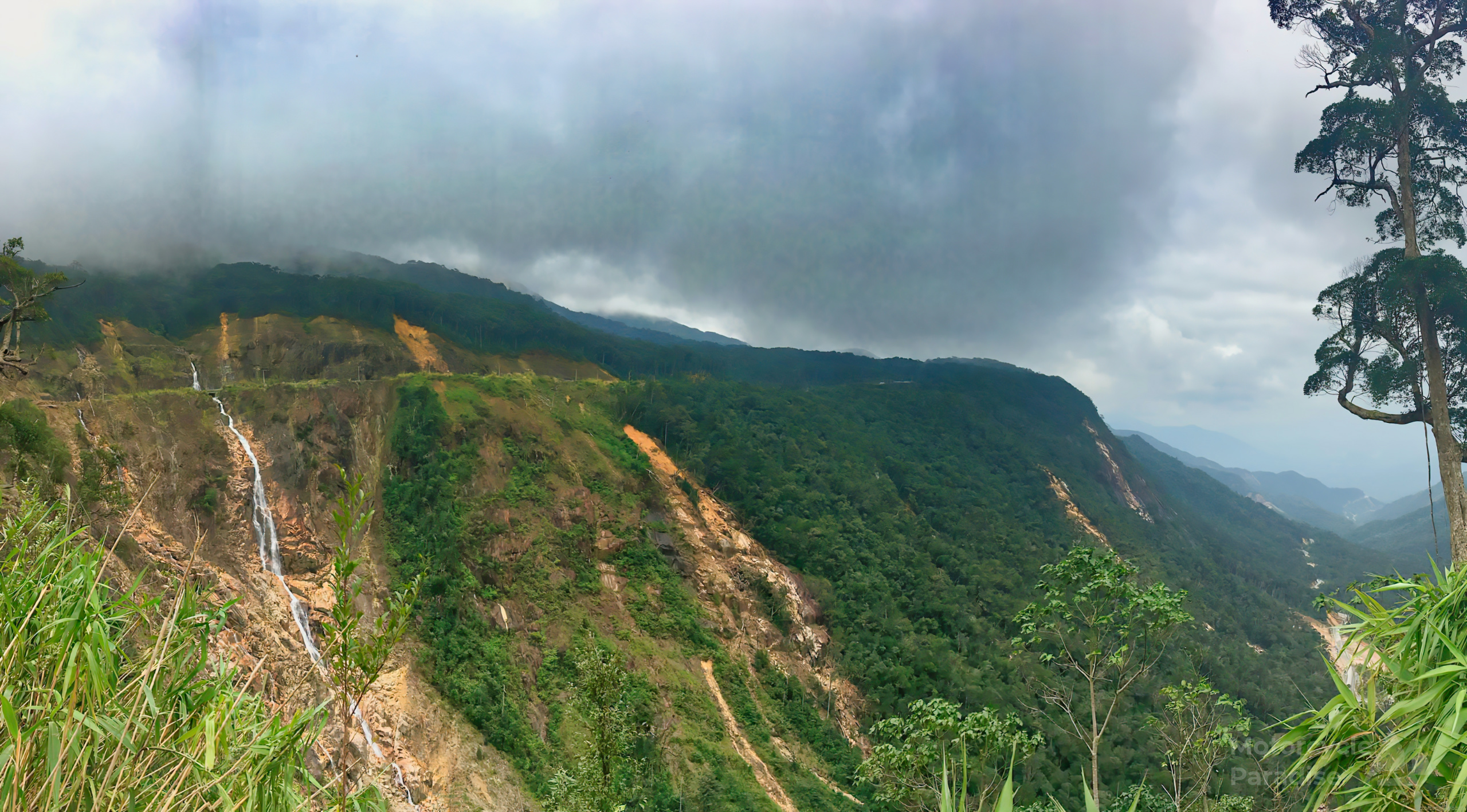 Da Lat is a town the French used during the colonial period as a retreat in the summer. It is a lovely looking place but very touristy. They call Da Lat the Paris of Vietnam and I now agree since I experienced rude people, poor food and terrible service here as I did both times I visited Paris. But YMMV and I did not dwell on it as not indicative of a whole country as some travel bloggers allude to.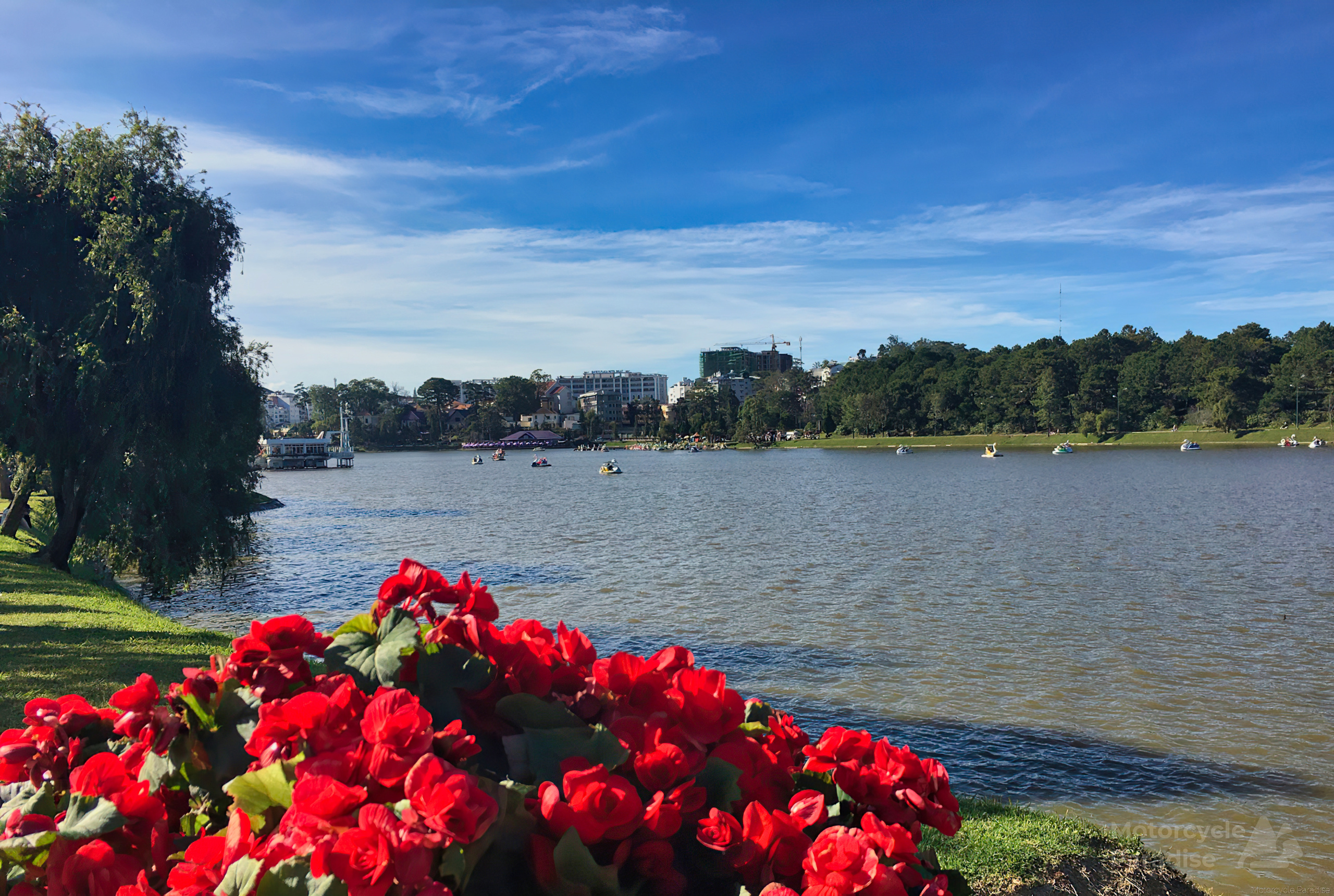 The XT125 worked very well on the rough stuff today and made me realize how much better a proper road trail bike would have been on the Himalaya ride. But it lacked the power needed to pass trucks until they were crawling along. You really do need a bit more get up and go than this otherwise you have to take risks to pass or be stuck breathing soot all day.
There is a capacity limit of 175cc in Vietnam (unless you have special connections) but even something like the new 150cc sports bikes (below) that are coming out have much better performance judging by how they easy they pass me.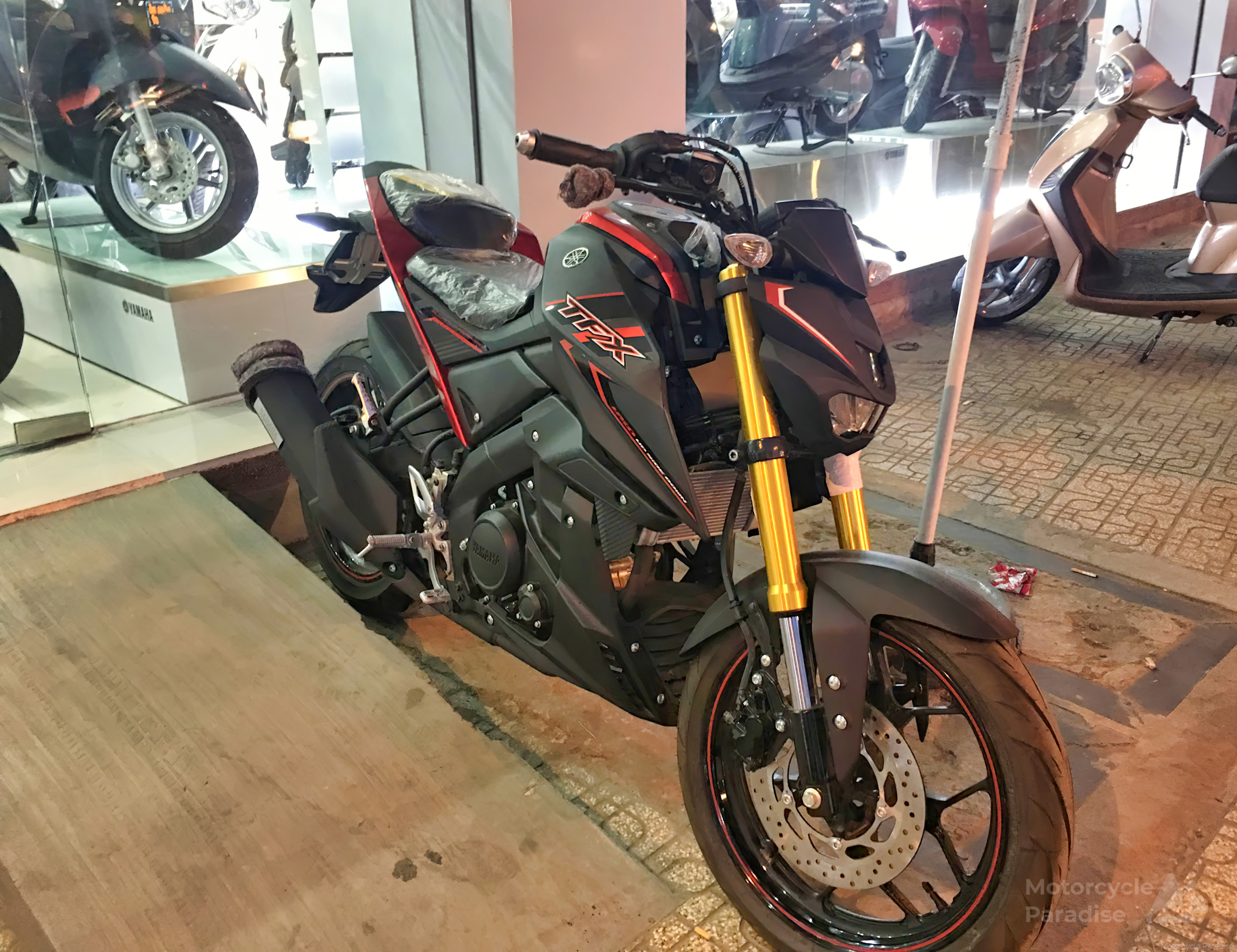 The following day I was riding from the highlands down to the coast again.
This was an excellent ride. The road had some minor damage but was often very good and being downhill made up for the lack of power in the XT125.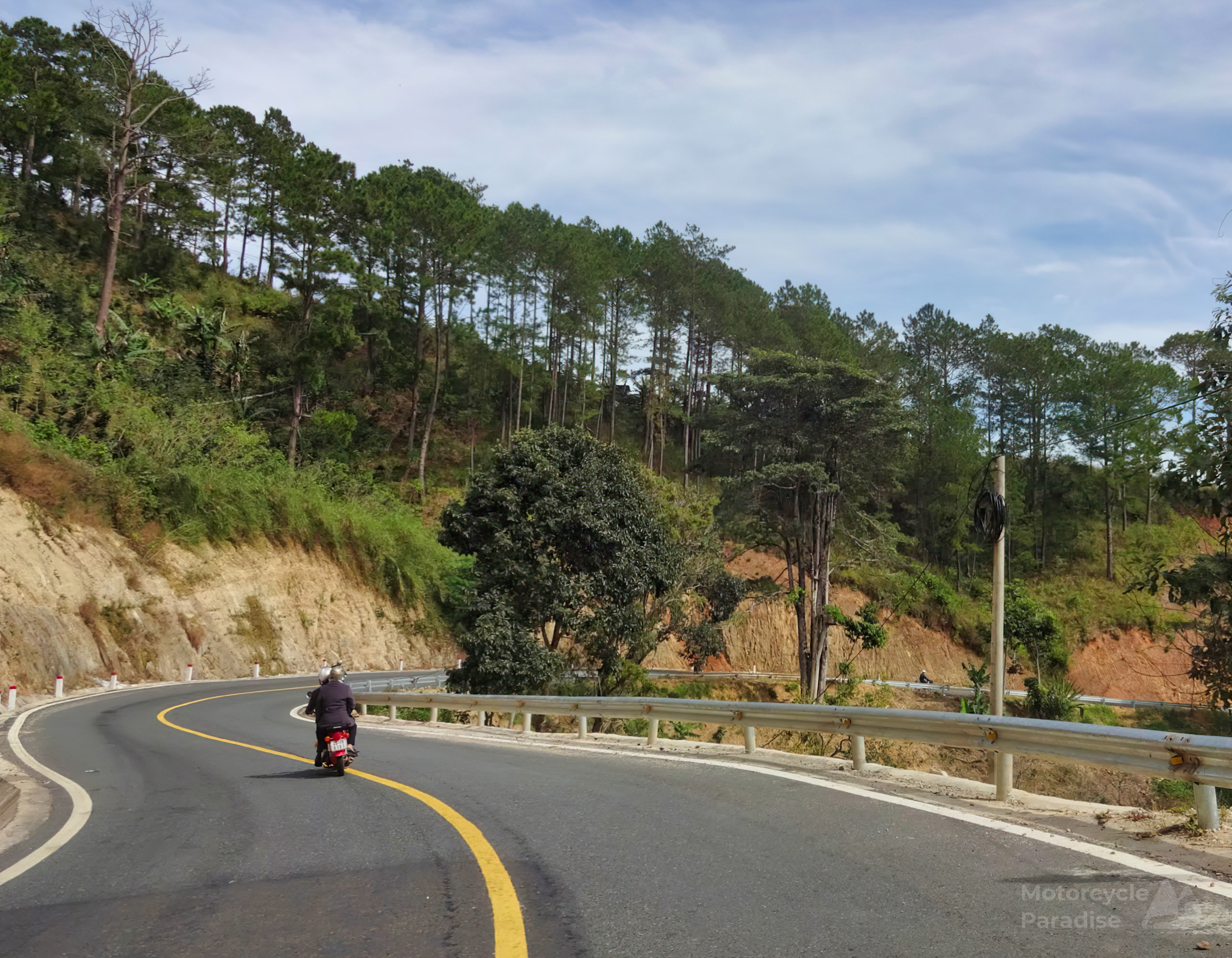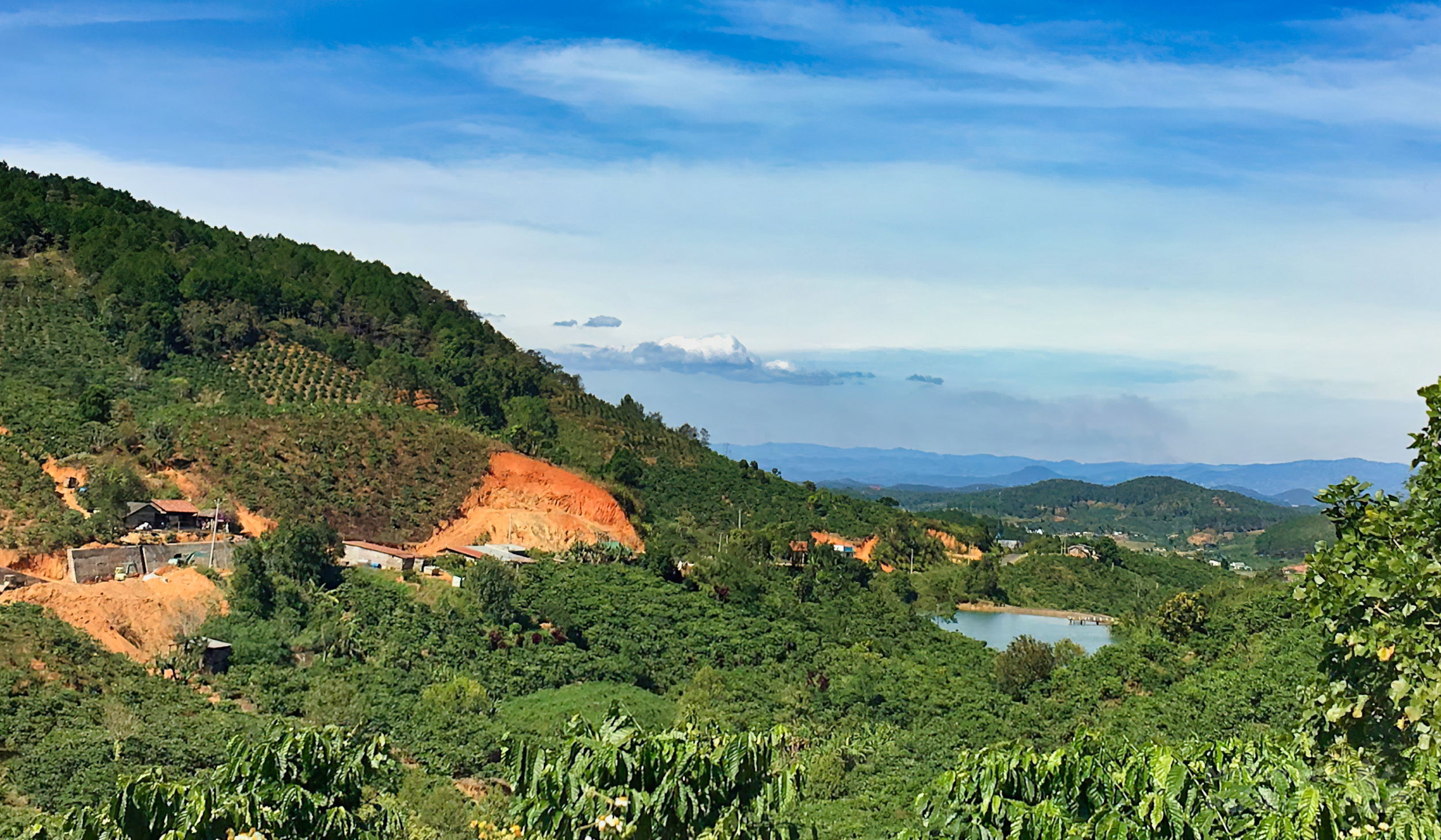 At last some fine weather and I can post some scenery.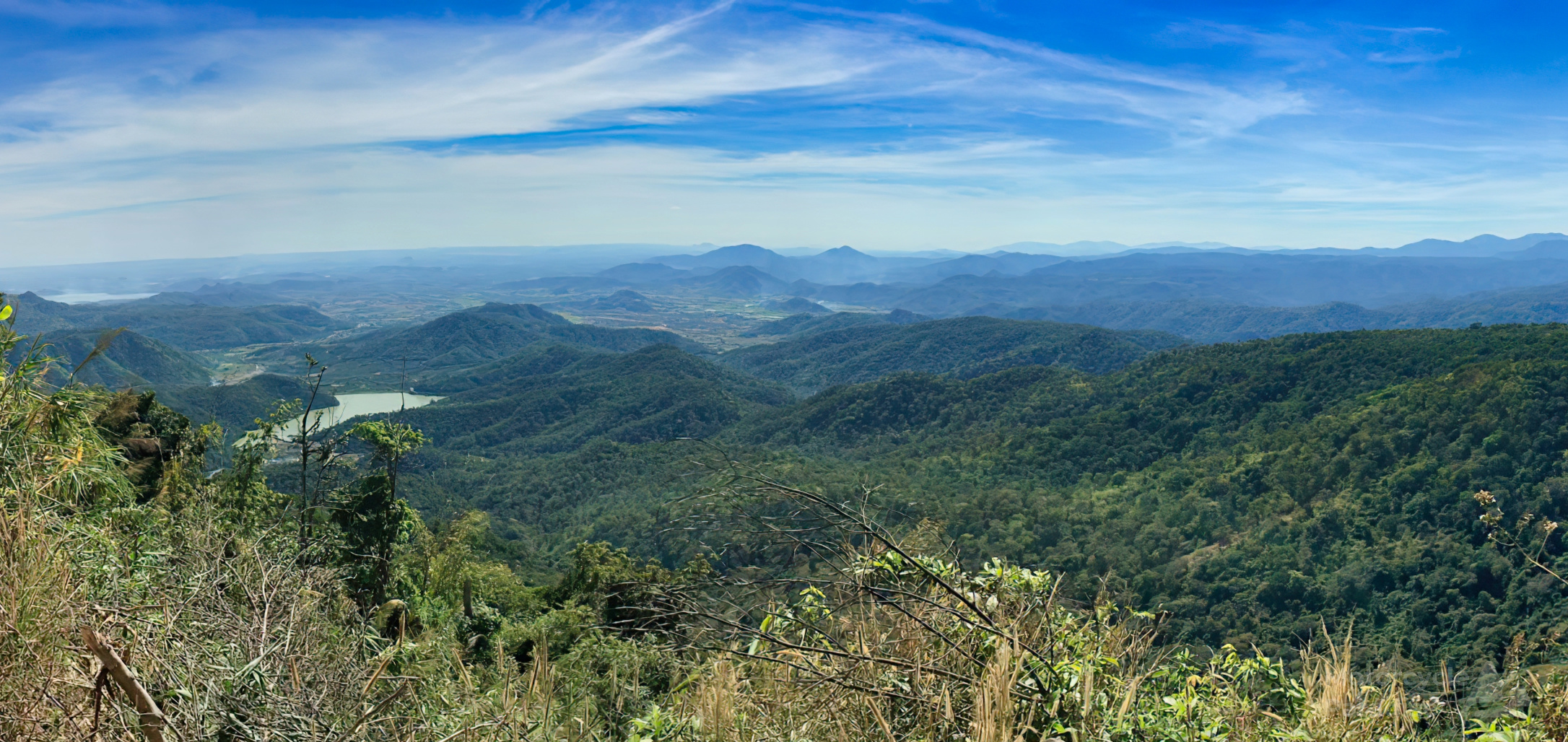 Small engine but rare bike still when everyone rides a scooter so young guys were all interested in the XT, especially the loud exhaust as everyone seemed to stick with the factory muffler on their scooter unlike say Philippines where this is replaced on almost every bike.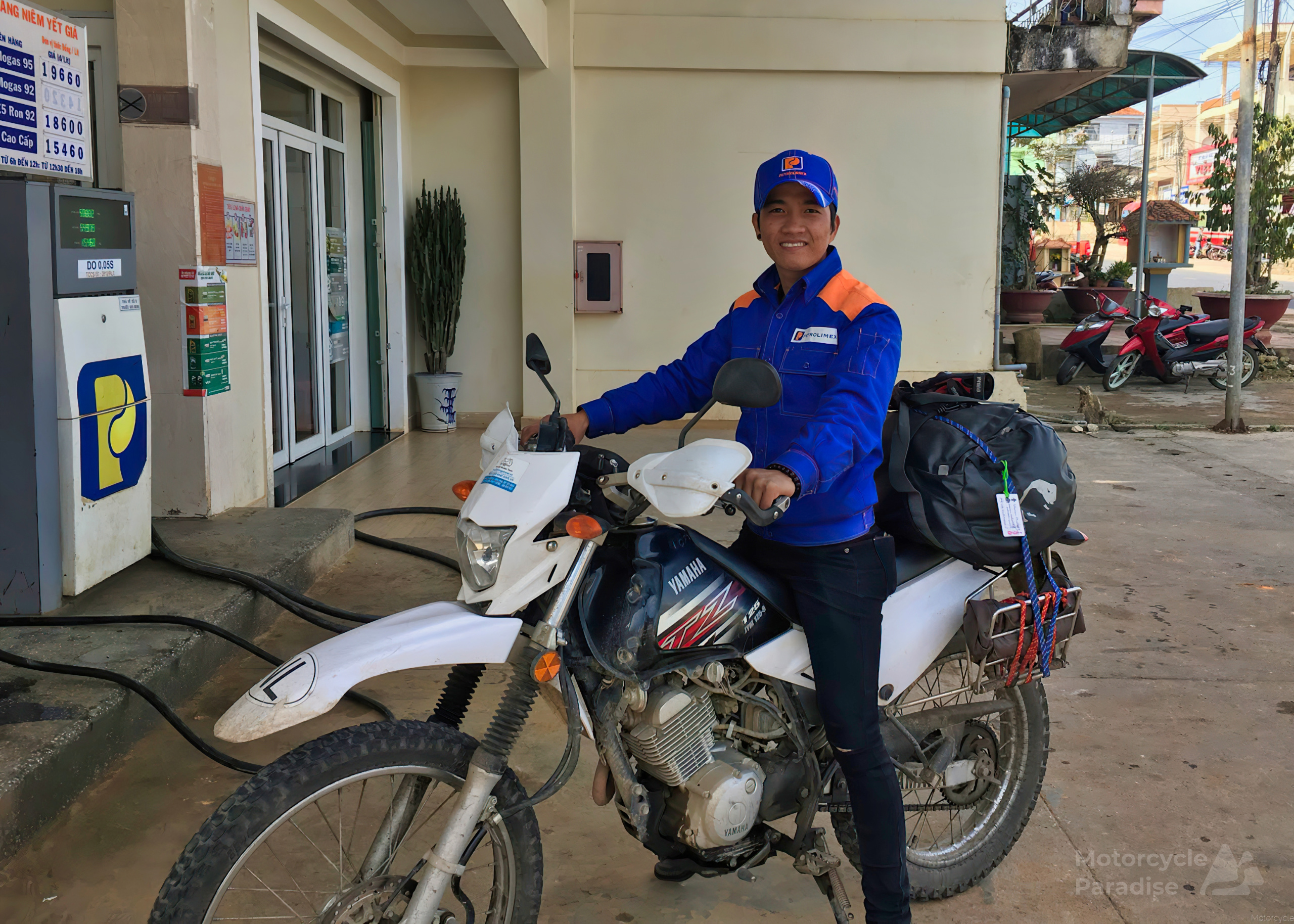 A lunch of champions at a cafe with scenic view. Most coffee shops serve only coffee and then I could not find a banh mi vendor so this is fine by me since I often have just cup noodles in Japan.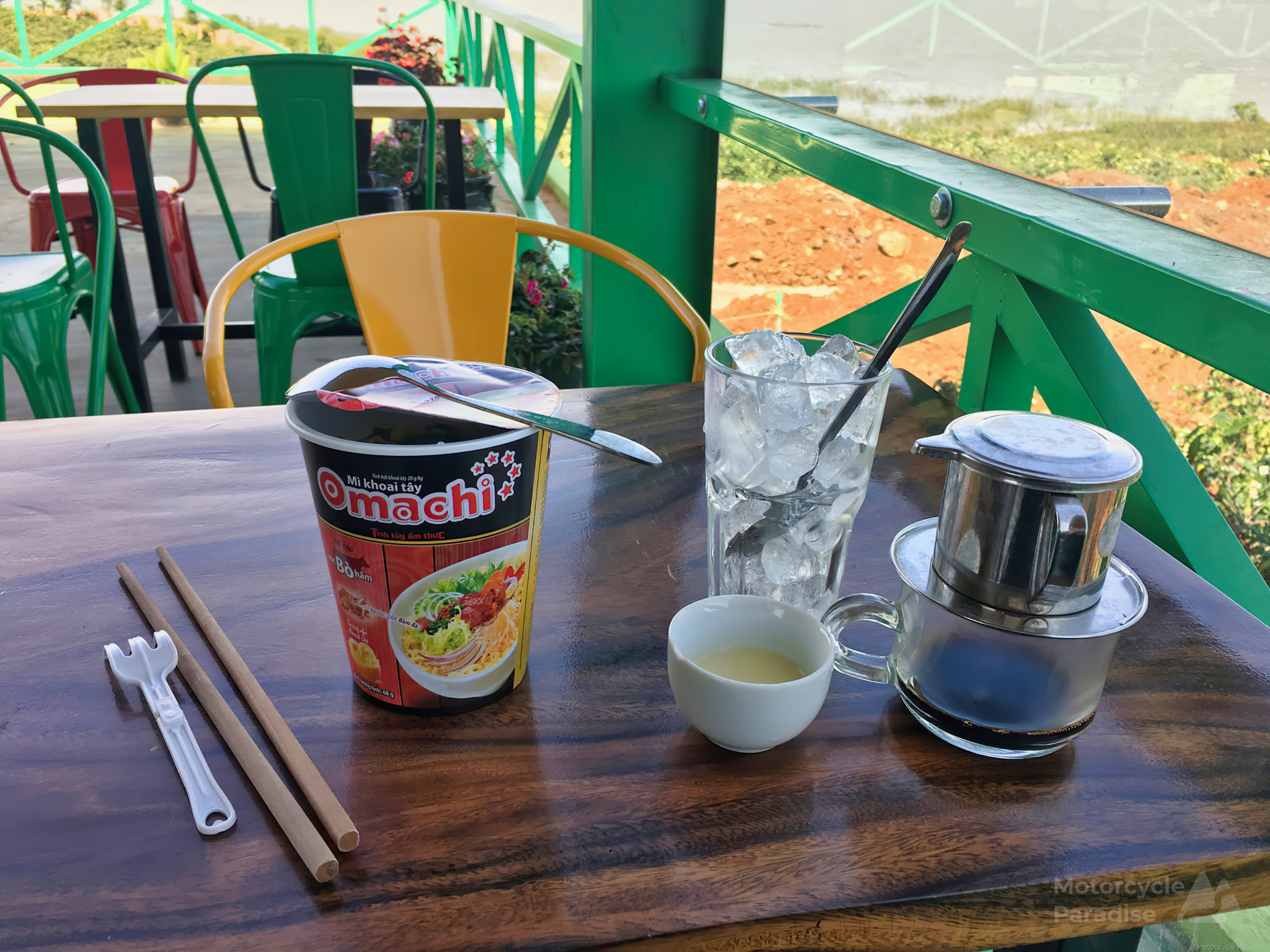 The road down on the lower plains to the ocean reminded me a lot of Australia at times especially the red soil.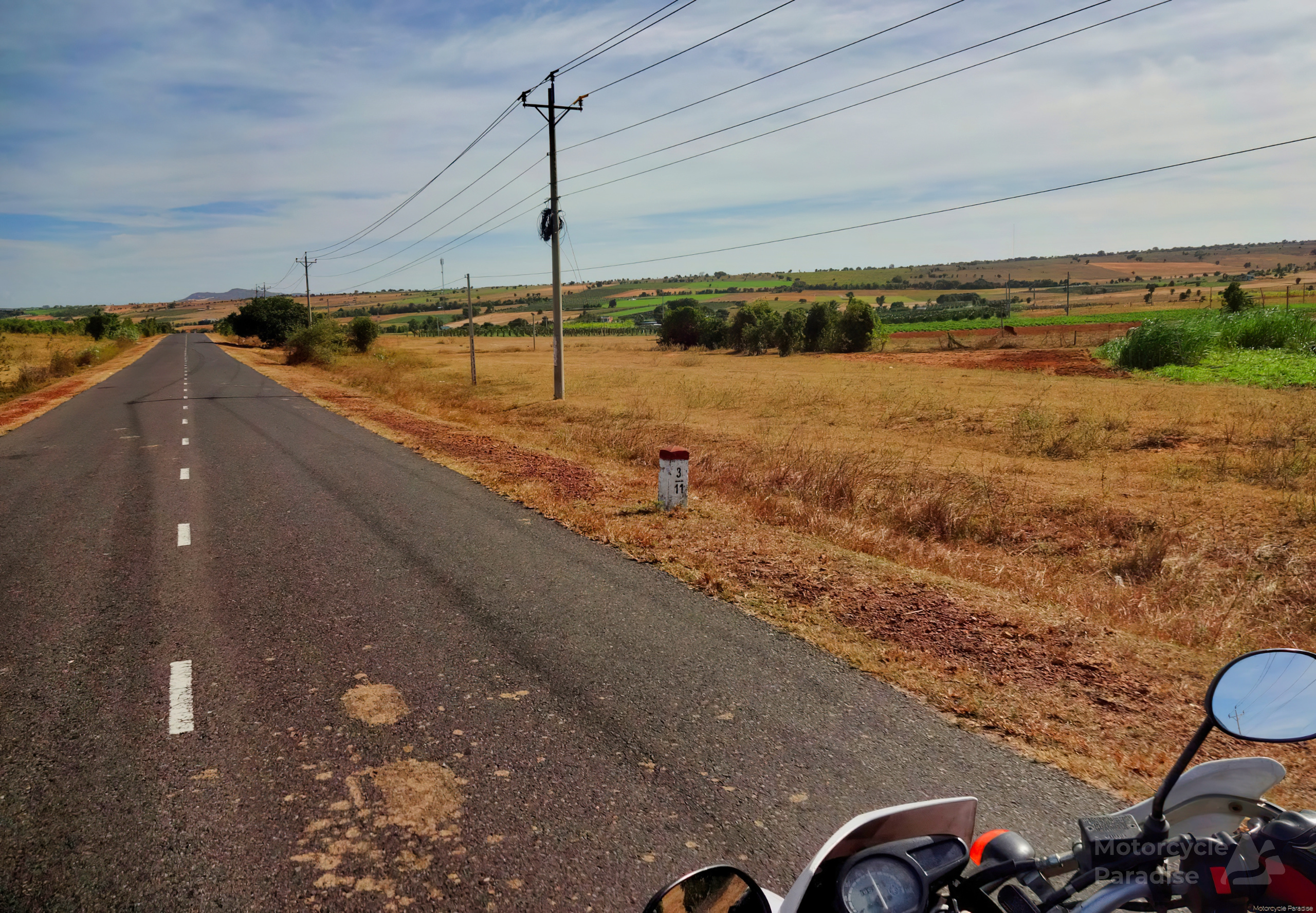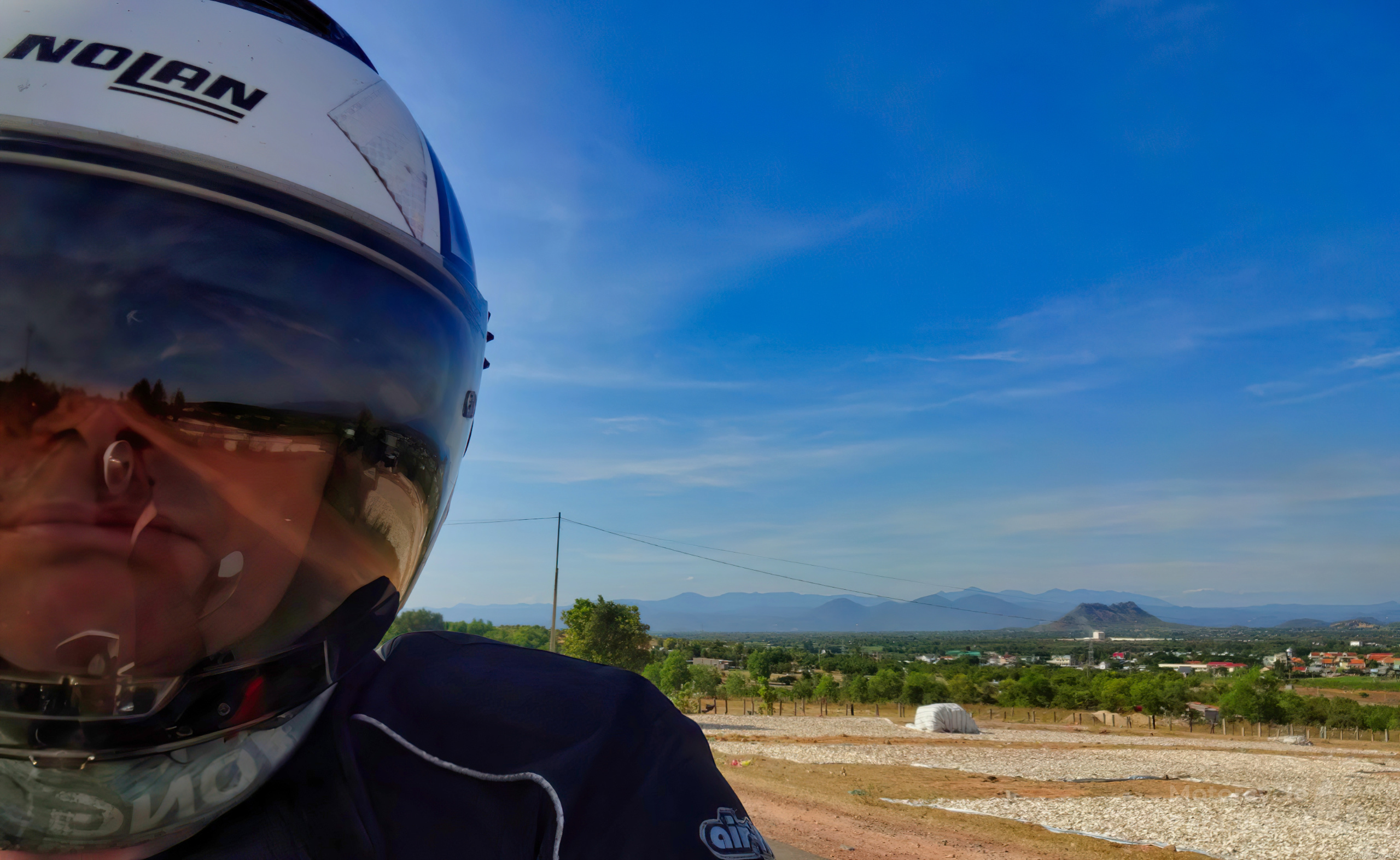 The coastal road had lots of road hazards, sand, cows and Russian teenagers weaving all over the road on scooters perhaps never having ridden before. The police were stopping all the Russian teens on scooters (likely for being unlicensed) but they did not stop me on the XT. And so I made it into Mui Ne after a very enjoyable day.
Mui Ne unfortunately is a run down tacky seaside town. Old worn hotels, lots of tin shacks selling crap food. I asked a few people where to find Vietnamese food but they said nothing in this area. (the nearby town of Phan Thiet looked much nicer place to stay when I rode through it next morning should you be on this route)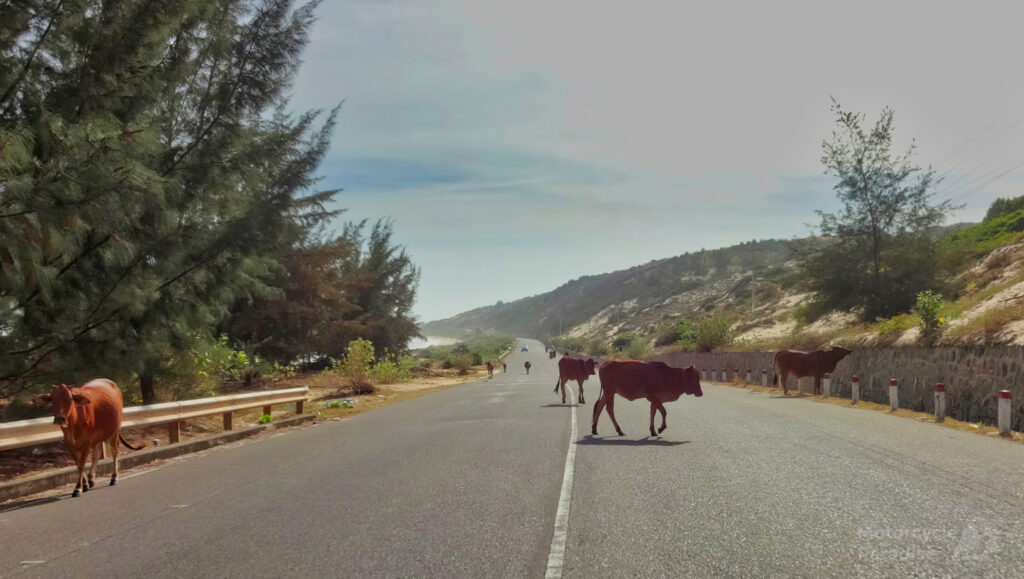 On the final day I followed the coast as much as I could. It was the first really hot day and I was thankful for some relief from the sea breeze. The road was littered with abandoned restaurants and hotels. I lost count how many, some were once massive luxury resorts, seems the beach here used to be grand but now almost disappeared when ocean currents changed.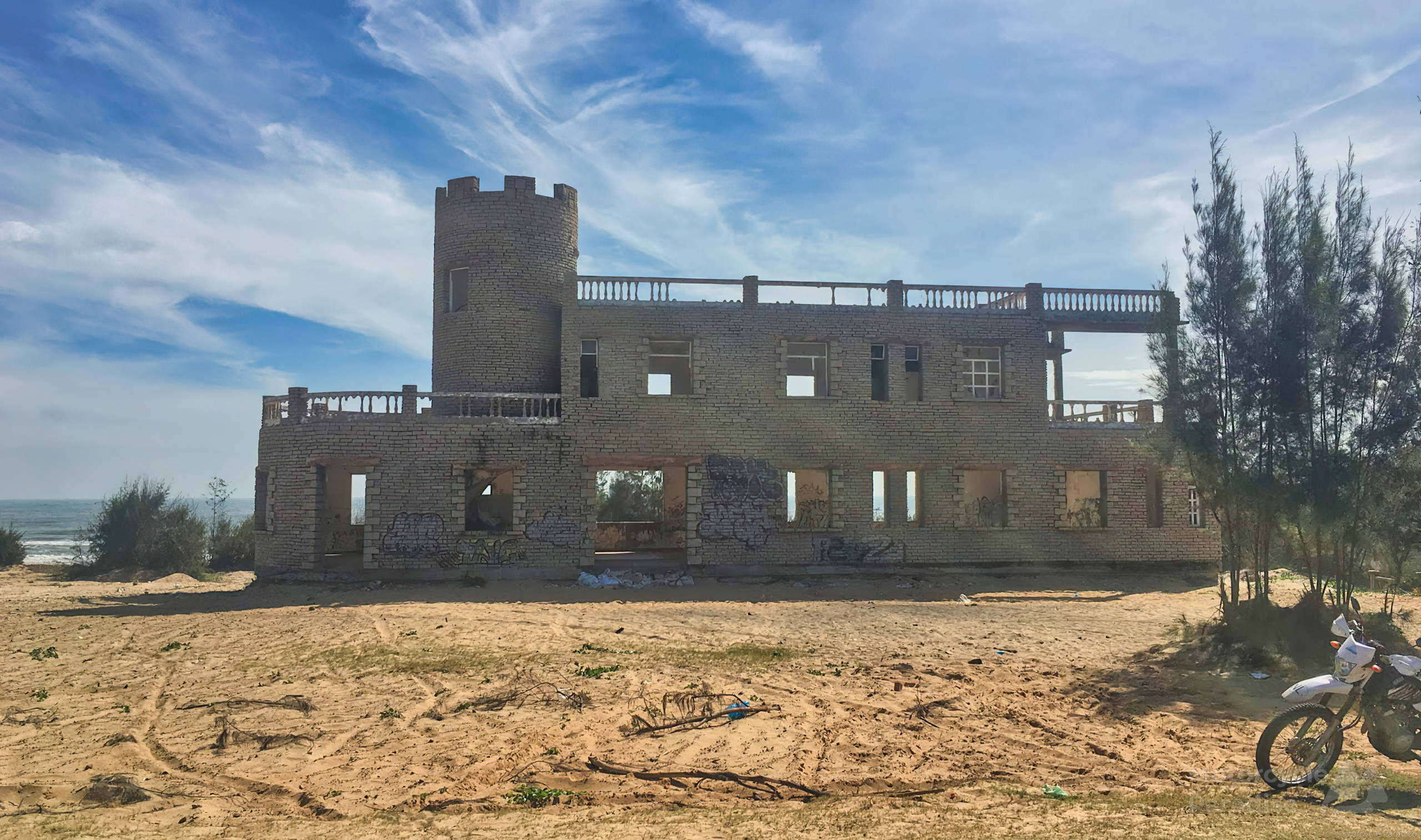 Compared to Pattaya, the other destination I know is very popular with Russian travelers this area doesn't have much to do, but Vietnam is a fraction of the cost of Thailand if all you want to do is lie on a beach. I'd be bored within half a day. The road deteriorated to gravel after this. The area was full of aloe vera plants that were being farmed.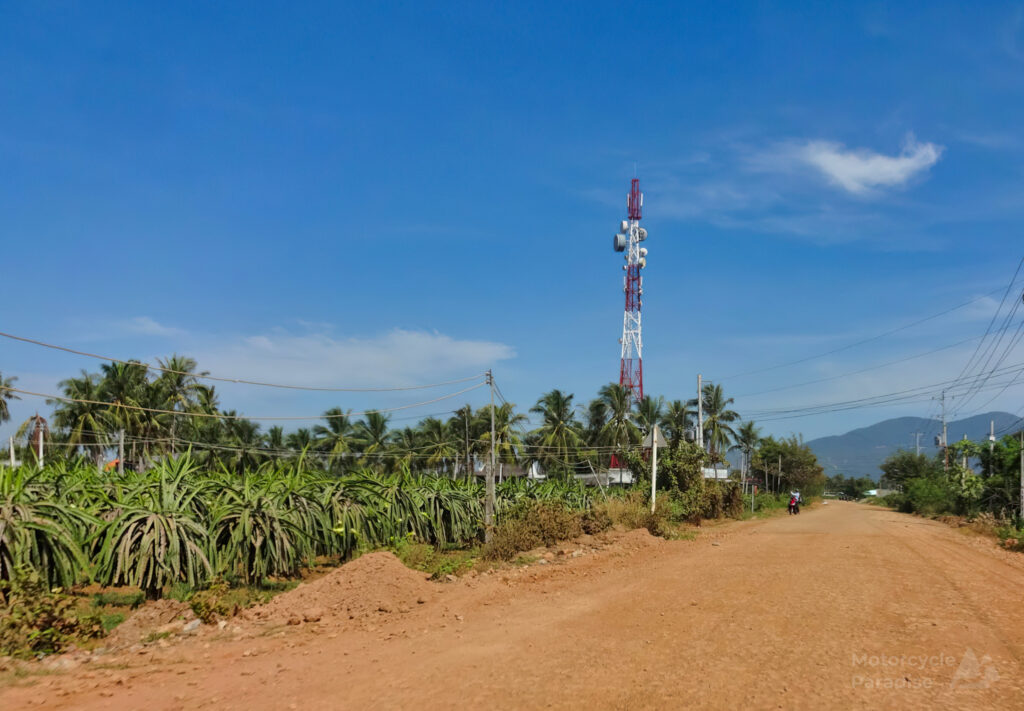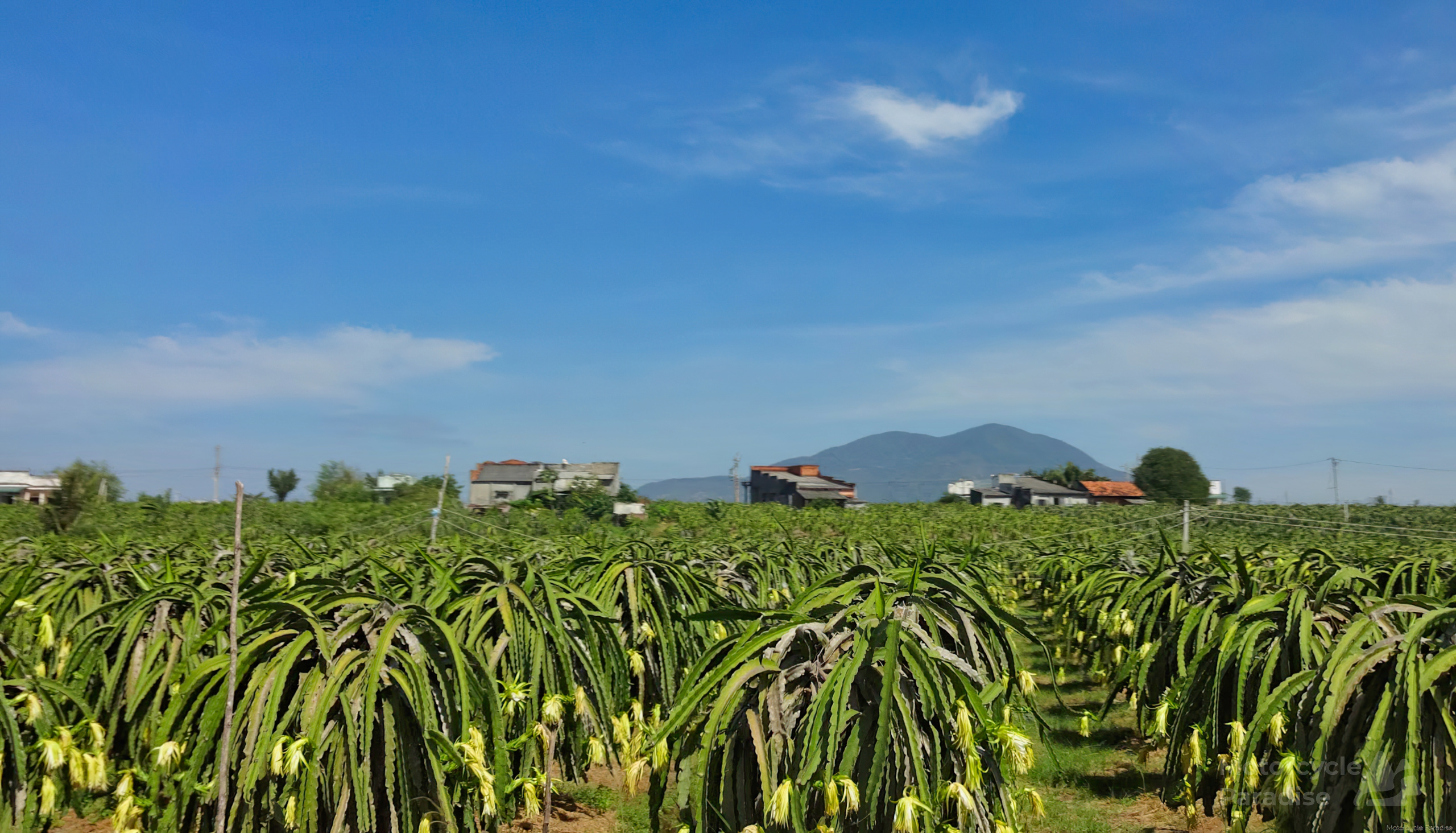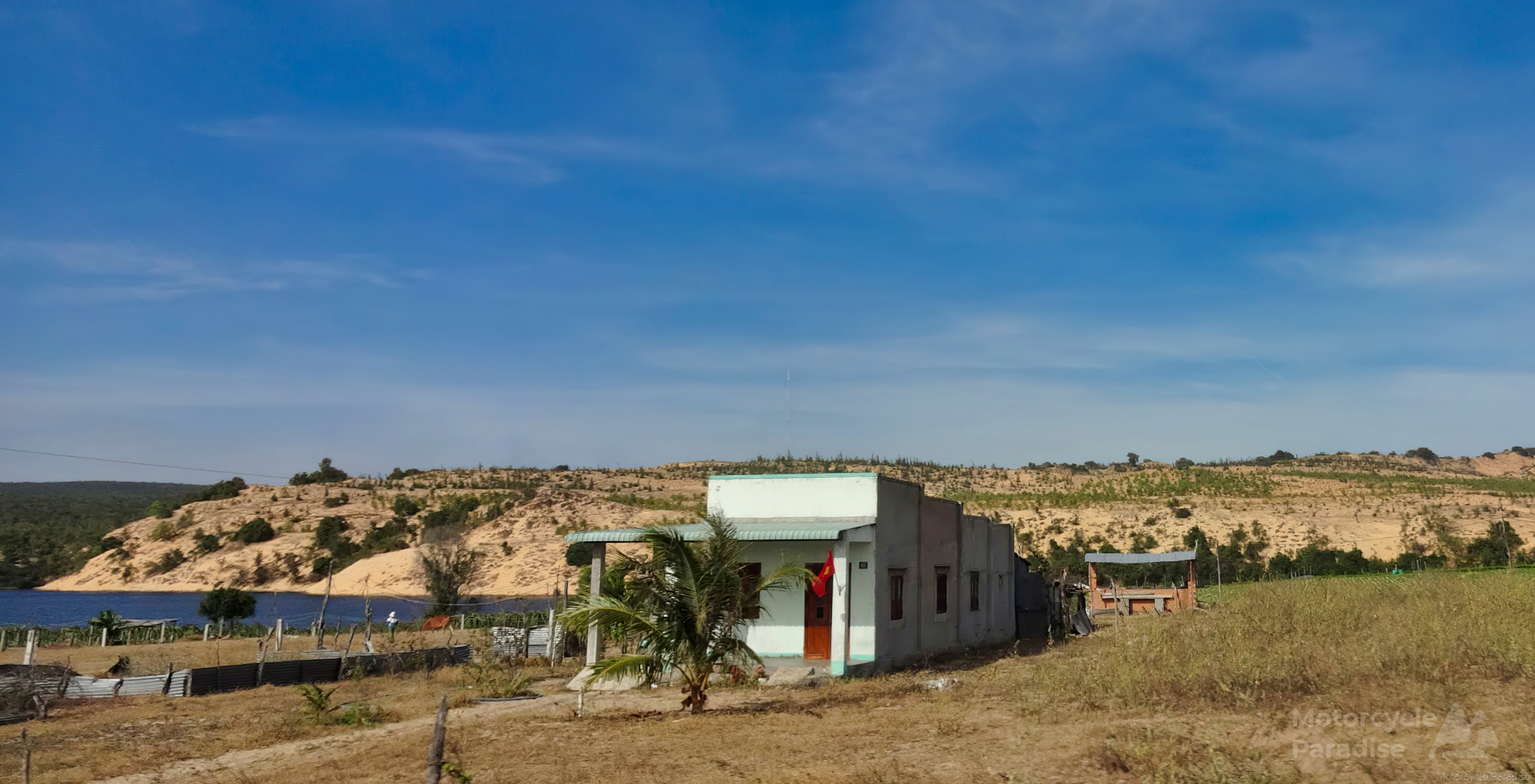 The houses in southern Vietnam all have a certain style. They are narrow with a facade similar to old shop fronts in towns built in Australia about the 1900's. Kind of reminded me of that look seen in old westerns for want of a better way to describe.
All the houses were like this, even new ones were being built same style. I am not able to find an explanation so far on Google.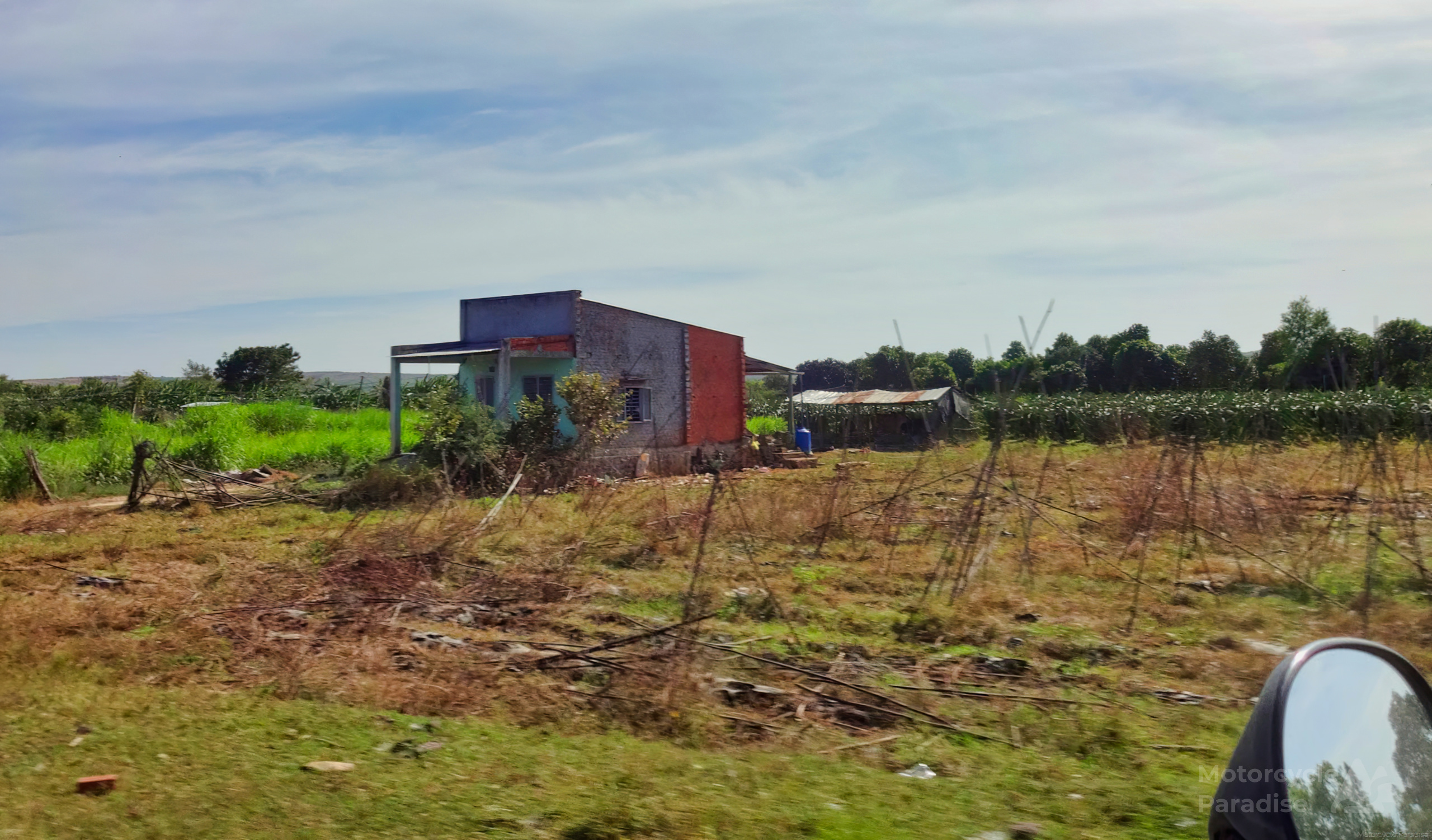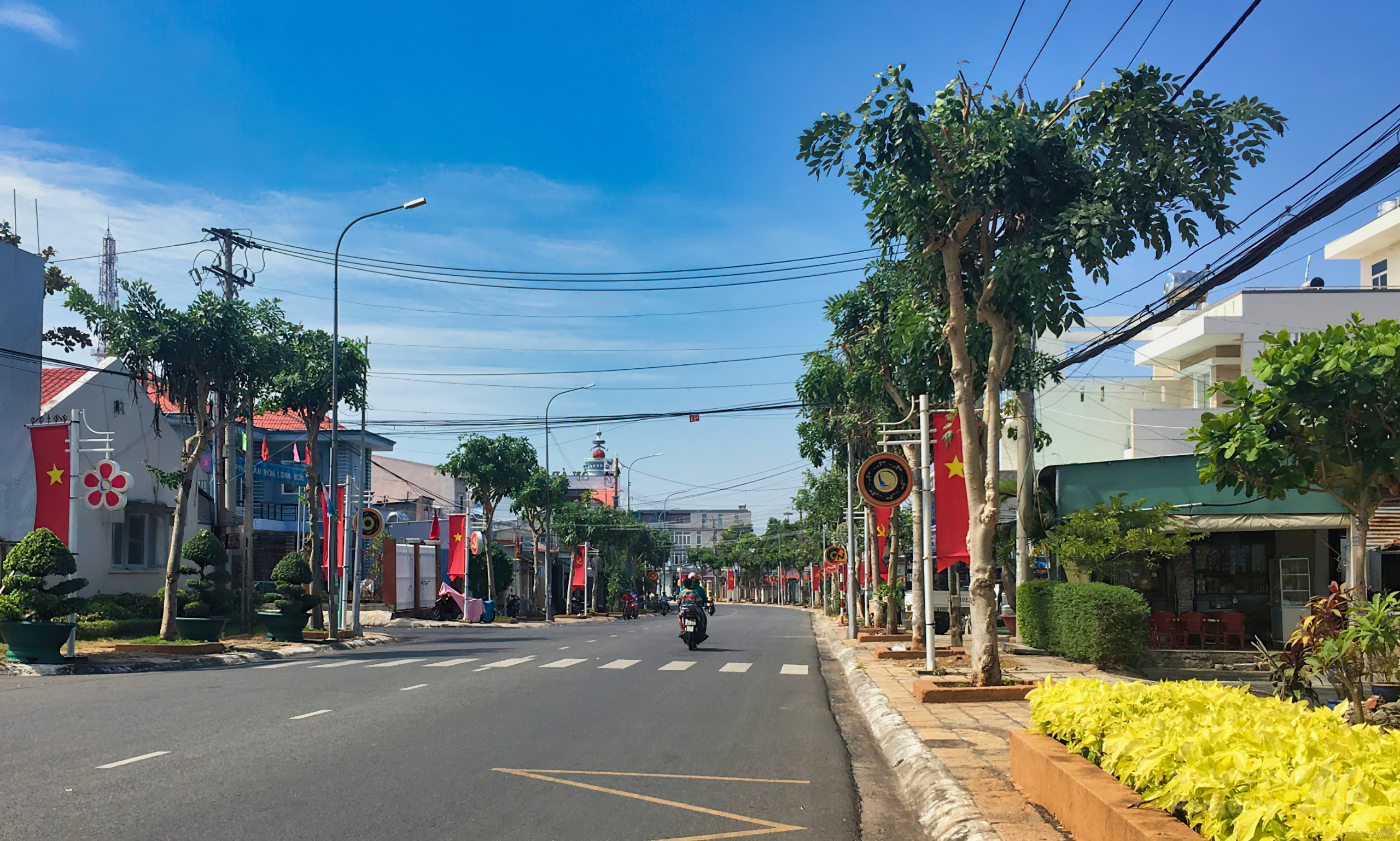 The towns when I moved on from the seaside area returned to being tidy and lined with the national flag and if I was to ride here again I would not bother with the coastal region.
I was stopping for Vietnamese coffee two or three times each day as I had really grown to like the super strong shot combined with condensed milk and ice cubes and people watching. A slow ride here is best.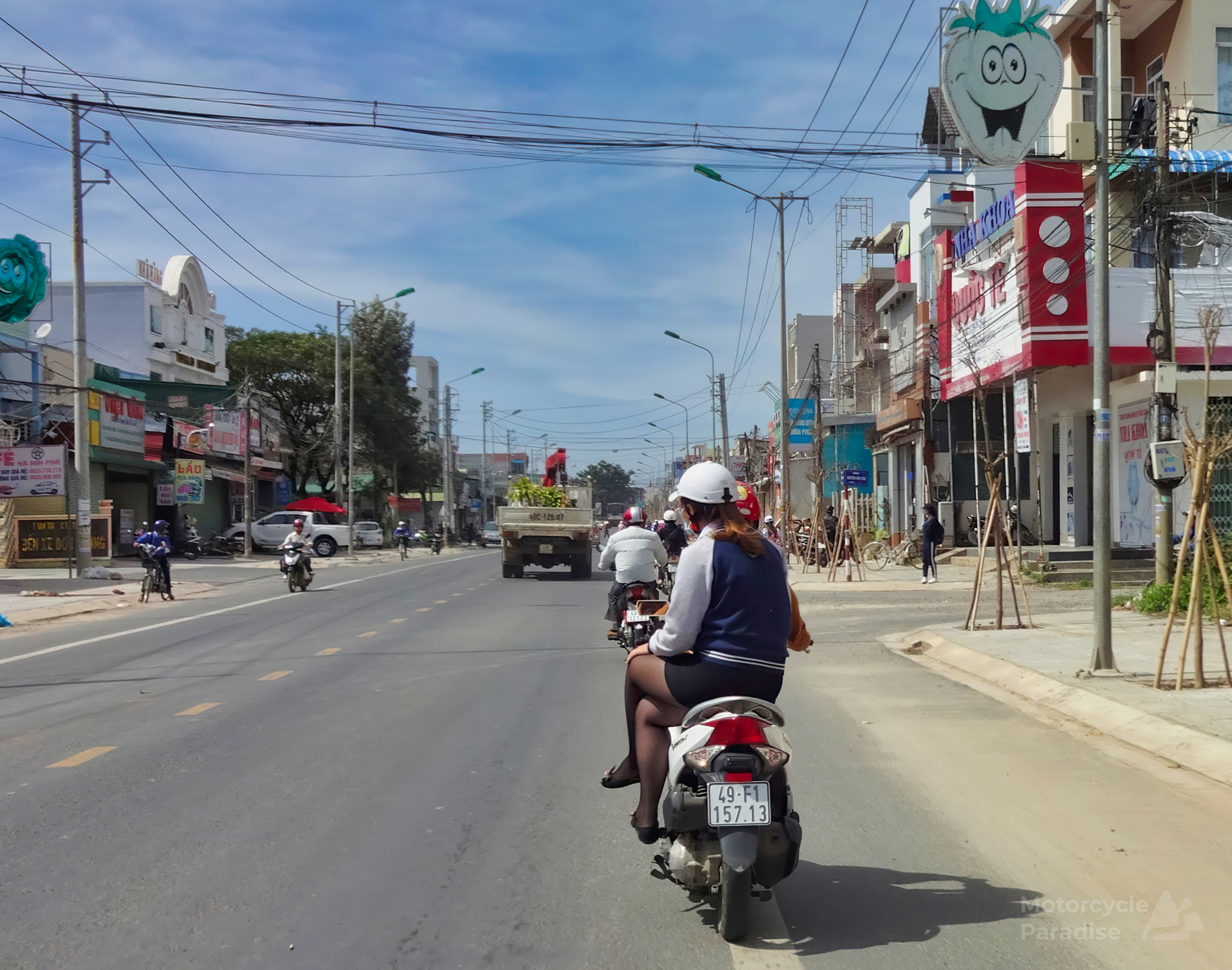 Uneventful ride back into HCM city. Rural becomes urban becomes city bit by bit. Traffic built up on the outskirts and I stopped for very late lunch before the final 50 km push. I was little worried about what I might find to eat and if I would get fare deal but again need not have worried.
I stopped at roadside food stand where a lot of other scooters were parked and seeing a photo on wall of chicken with rice pointed at that. I got a feast of half chicken plus rice and big salad and huge soup. When I went to pay I gave a large bill not sure what the cost was but only $1.25!! Vietnam is really affordable and honest if you leave the tourist areas.
I took the same route into town via the ferry which left me only a short ride in heavy traffic. But after riding my big bike in Tokyo and Osaka it was nothing too challenging and I fell in with all the bikes that own the right hand lane.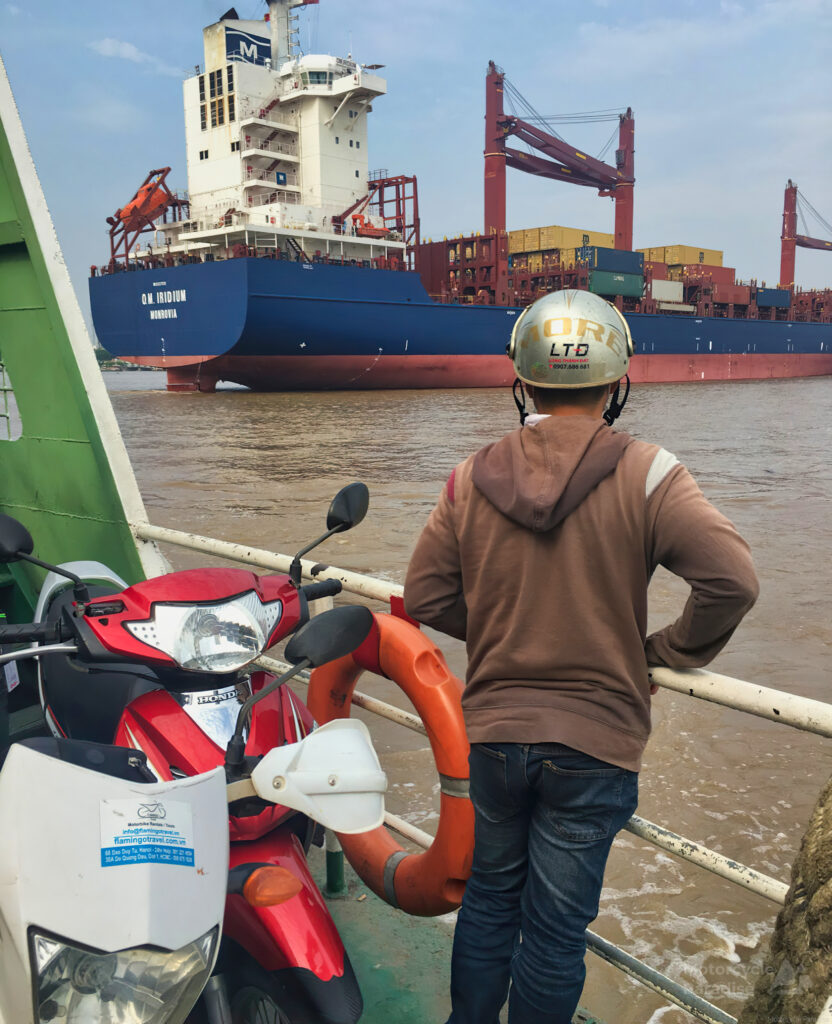 The GPS froze on last few km but I could guess a good bit of it then I stopped on footpath and reset it for the last part into district one to the bike rental shop which I cheated by riding wrong way down one way road, but so were plenty others, there are no real rules.
I felt quite a bit of satisfaction having managed to do this ride by myself. A feeling of elation. It is a wonderful thing. I am not sure everyone in this world really knows it. You won't get it taking a bus tour or riding a train.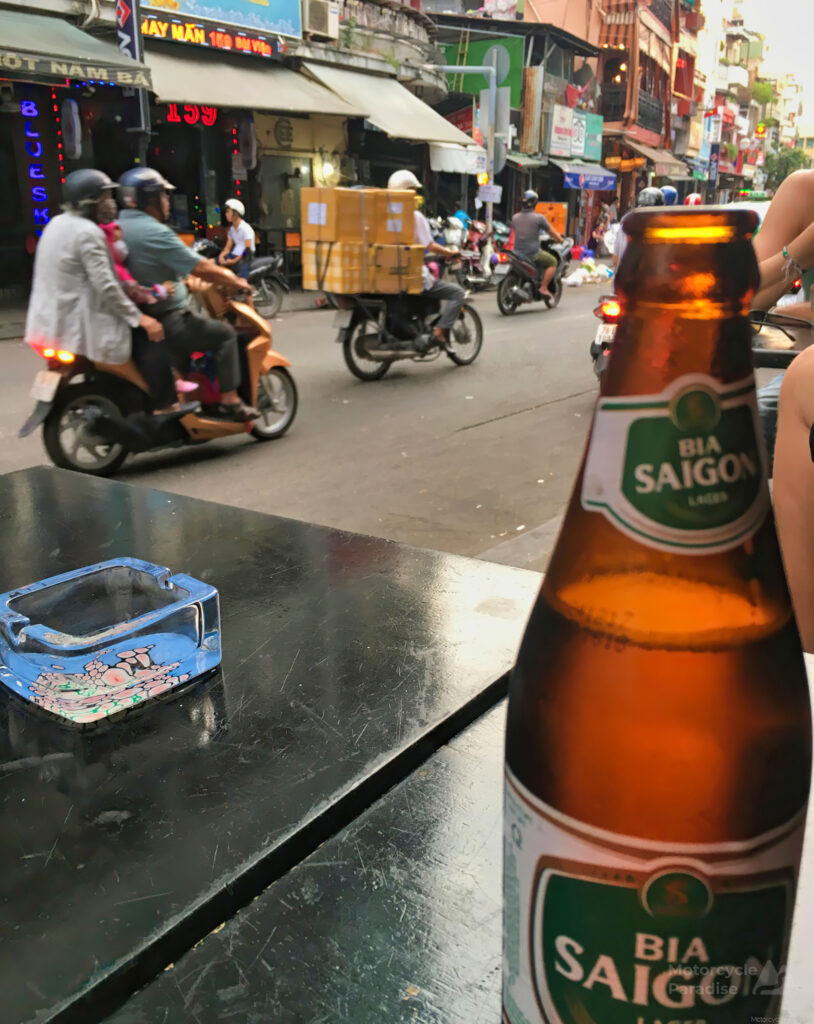 And so things ended as they started with cold beers and mega spicy noodles in HCM.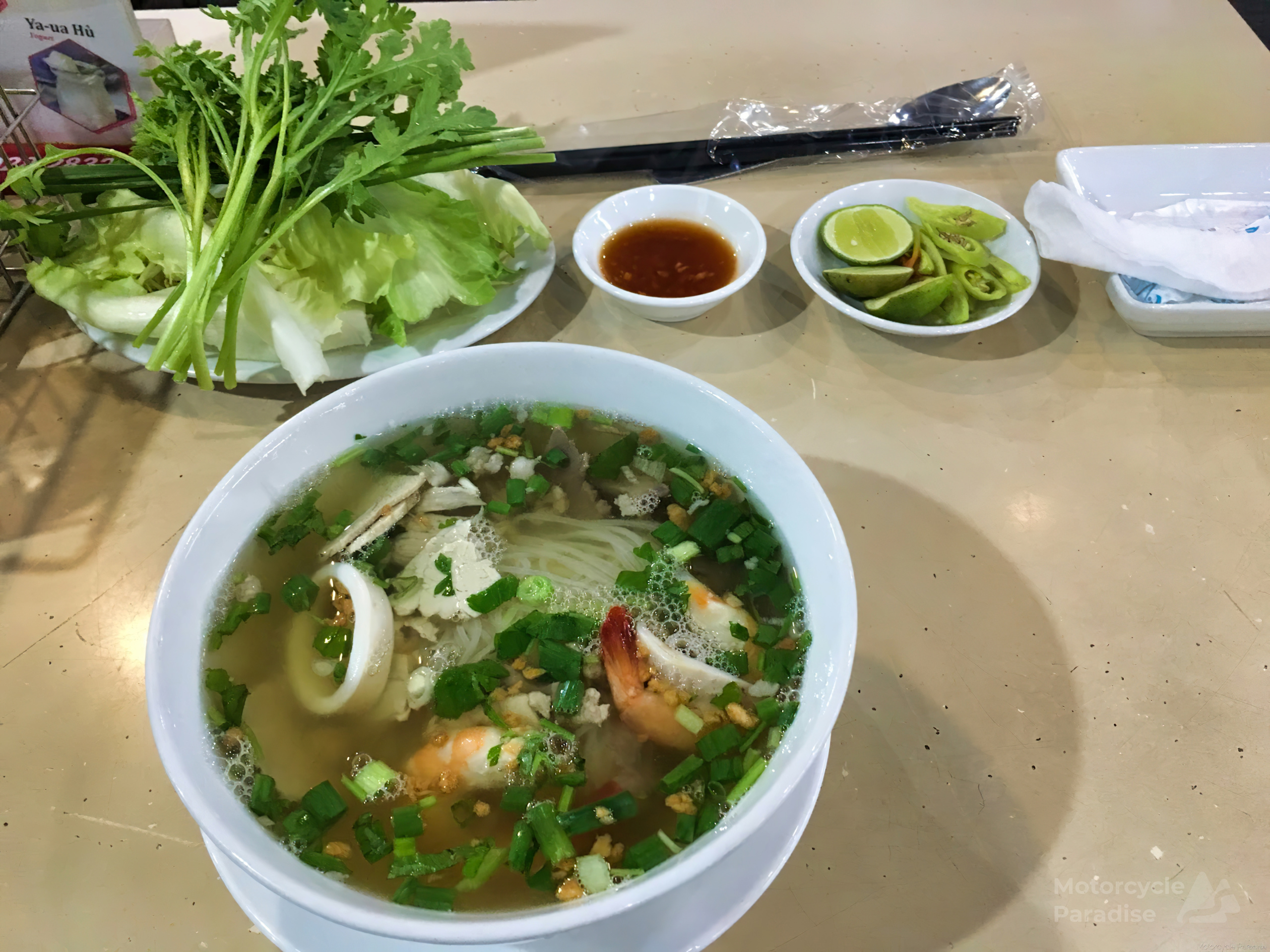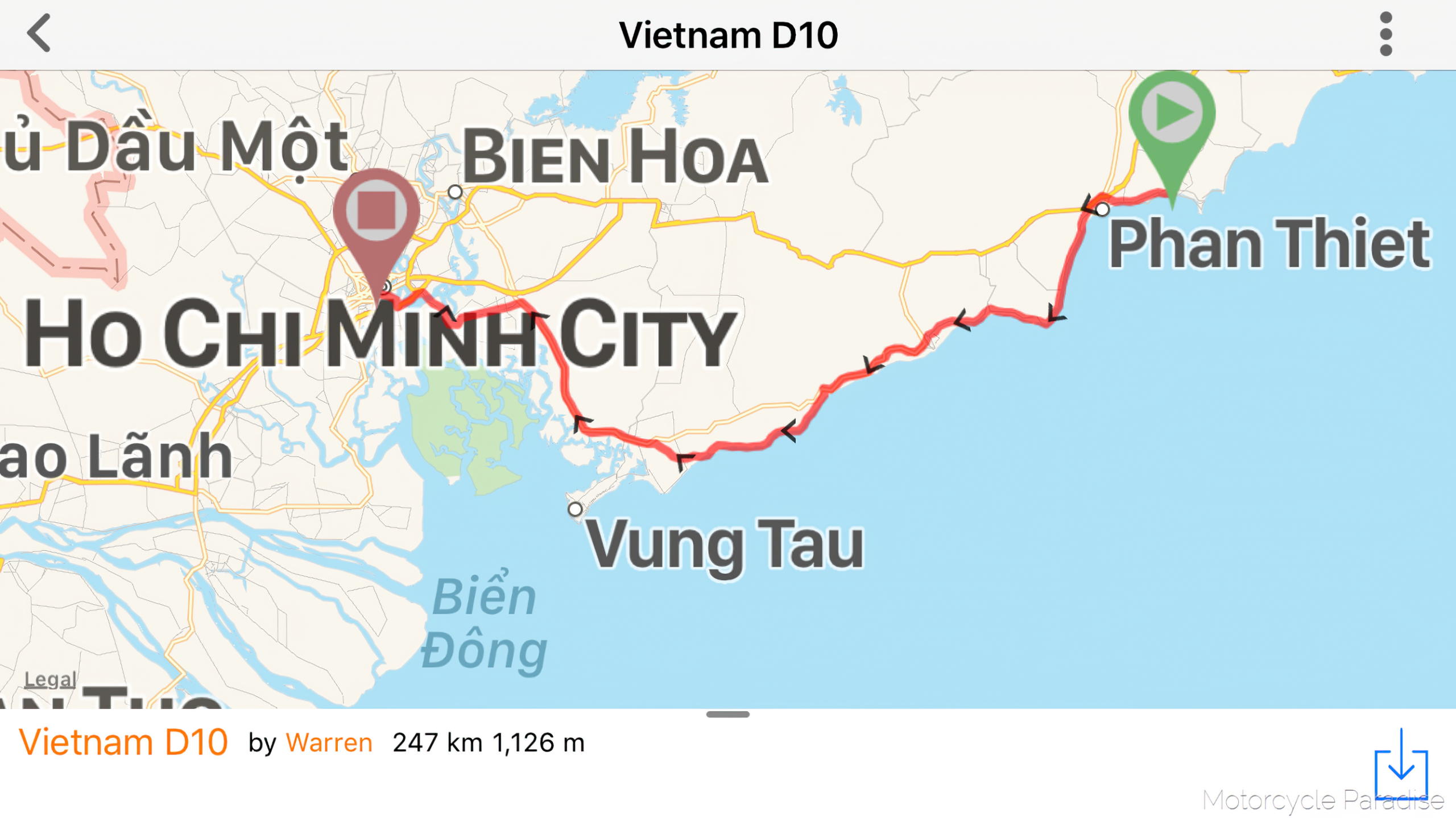 I can't advise yet on the north but the south was a great experience. Away from the tourist trap areas everyone was crazy friendly. Someone was always trying to talk to me or smile at me or wanting to shake my hand or offering me a cigarette (actually I don't smoke but I appreciate the gesture), people would wave me off when leaving a coffee shop and that meet with all the school kids before Nha Trang really touched me.
I (sadly) could not speak a word of their language but they really went out of their way and took a leap of faith to walk up to a complete stranger and a foreigner just to try be friendly – I don't encounter that in Japan, actually it's the opposite.
I want to return already but maybe start in the centre of country rather than riding in such big city would be better.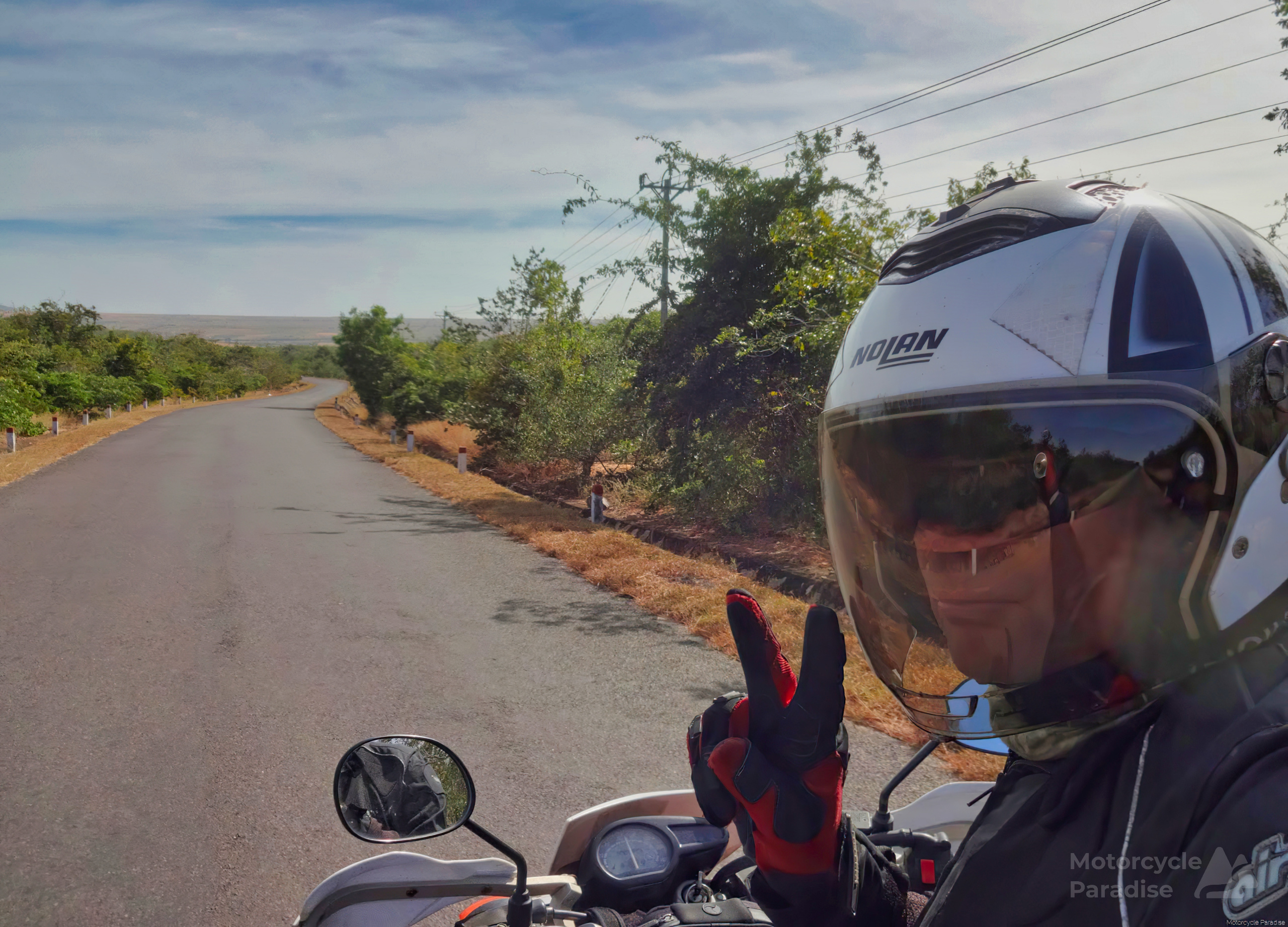 Thanks for reading, this was all posted but hastily on the road, I am off to Laos now.
PART ONE