Earlier in the year I went looking for something suitable for 3 season touring for future ride plans and by chance I came across the Andes jacket from Alpinestars in my local store. Foreign brands are not common here and local jackets are too short in the arms so I decided to try this.
This is a 3 season waterproof jacket with a quilted removable winter liner and waterproofing provided by Alpinestars version of Gore-Tex built into the shell called Drystar.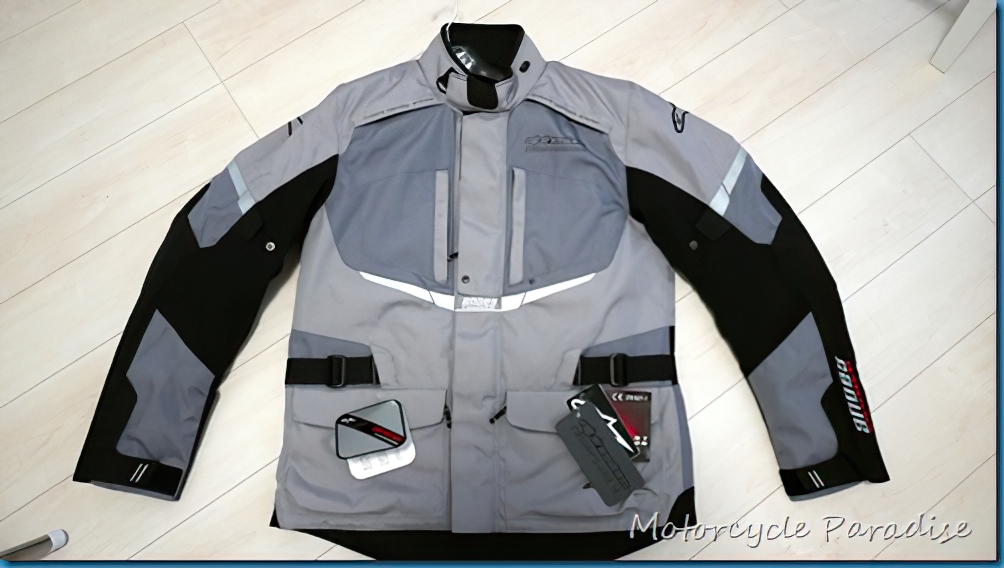 Th jacket has two upper chest intake vents and one rear exhaust vent that draw in and vent out air at a much reduced volume than if there was no liner but still the affect is noticeable.
Next the main zipper external storm flap is two piece and the upper 1/2 can be clipped back to allow air to flow easier into the upper chest area with the zip lowered, which then assists the rear to vent. The collar can be clipped back also to provide air flow to your neck and the wrists are fitted with hook and look/Velcro rather than snap on clips so it is easy to control air flow up your arms when wearing the jacket over your gloves.
The jacket works well in warm to hot days if you open up the cuffs it will fill with air and be comfortable.
Now as for cold weather performance that is ok except the collar does not seal so well, some of the problem is the weak velcro on the collar wrap around portion which fails to keep in in place, the other issue is the inner flap ends below the collar flap leaving this area with a gap that air can enter. This can be fixed by using a buff/scarf to a certain degree or a neck gaiter.
The rear of the collar can be clipped down for summer of raised which stops the back of your neck from being exposed to as much sun and getting burnt (but I would still apply some sunscreen there). The collar is plush and not scratchy like some jackets.
The length is extended and you can attach to Alpinestar pants with a zipper provided to seal in the warmth. There is a quilted liner and good sized inner and external storm flaps. I was snug as a bug riding in the alps here using good base layer and I am sure with tech mid layer you could ride in very cold temperature.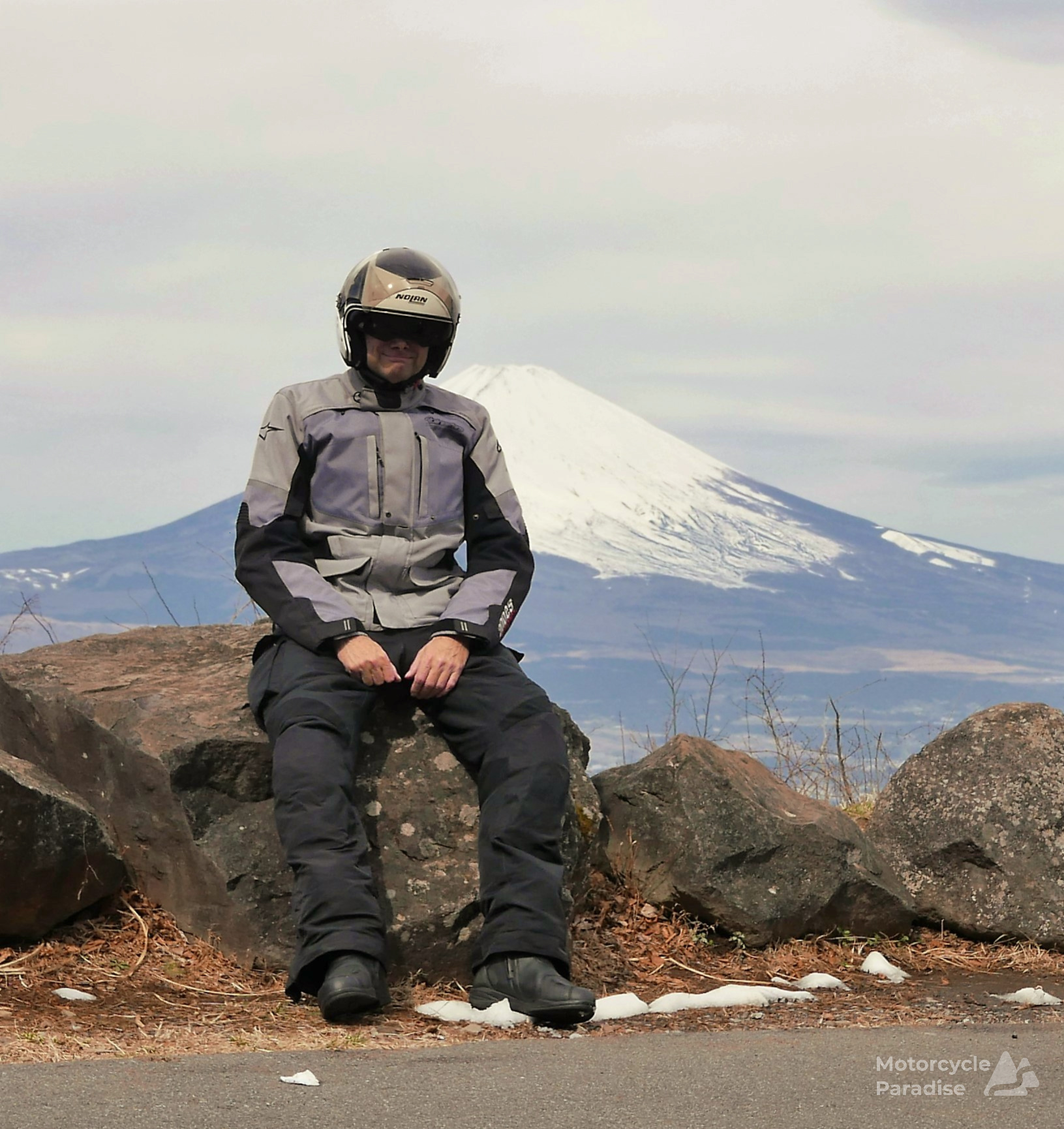 Above jacket is fitted to my old drystar pants.
I normally have never worried about pockets on jackets too much but recently I started to want a better system than the usual one pocket either side layout. The Andes has two chest vertical zip pockets which for me are ideal for putting tollway tickets and a credit card in for easy gloved access at toll booths.
Then there is the two oversized lower front pockets that have storm flaps and waterproof zips. I can easy fit my not so compact Lumix LX100 camera in one of these pockets when it was much too big to fit any other jacket side pockets. (update these are 100% waterproof) You have a rear over sized pocket to hold the jacket liner if your motorbike has no storage and the usual inner phone size pockets as well. But the new front pockets are the ones I find most useful, items in there do not make the jacket tighter like they would side pockets.
The jacket works well at controlling temperature with it's system of vents and zippers but is poor when it comes to rain.
When riding in rain it can leak just below the collar area, at the front where I have drawn the red arrow because the inner storm flap ends a little low to the collar area.
Below I am wearing the matching pants which I review elsewhere in the blog. (update now comes in better shade than this grey)
Above the offending tiny bit of velcro that struggles to hold the collar closed. The photo is deceptive and looks like the inner storm flap goes higher on the right then it really does but this actually stops below the collar. Below the inner pocket is not waterproof.
I have completed another two tours in this jacket. One in cold weather where it worked well for the change of temperatures but poorly for rain and I had to use a separate rain jacket.
I sewed a 10c bit of extra velco on to the neck strap and now this stays in place better. (yes it is same hook and loop just the photo makes it look different) I am not much at sewing but combined with the adhesive back it is staying in place so that is all that matters.
This has helped trying to get the jacket to seal snug.
Update – the waterproofing of the jacket came to an end after these first few tours/end of first ride season. I tried to restore this using things like the Nikwax treatment or other sprays but the jacket fails from then on to keep me dry.
Important update – Alpinestars Drystar seems to actually not be very effective. Tests on the Canadian Fortnine site show it fails miserably in water proof tests. Once the initial outer water resist coating wears off then the jacket has failed to keep me dry and I blamed a few things but seems the real reason is the Drystar liner is useless.
Final update, well after a few years the jacket stitching fell apart which makes me wonder how poorly made their gear has become. I would recommend not buying any Alpinestars gear.