Ultimate Alps Tour with Edelweiss
In May 2020 during the lockdown I revisited this post and realised I had at the time barely written anything about this tour and posted a mere dozen images that were straight from the camera (since I did not start post processing my photos until around 2012). I recently found all the old photos and thanks to modern software managed to enhance many images shot with just a 5MP pocket camera into something reasonable. I also had my first Olympus Pen with me on this tour which I wish I had used exclusively as the difference in image quality stands out (as I am sure you will see). I have added about 40 new photos to this ride report and removed most of the originals – it's basically entirely refreshed.
Unfortunately I cannot recall the day to day events very well to add much more to the written content. In my Bio page where I mention I publish this blog just so I don't forget I really mean that, it's not said in jest. However the new images and their descriptions go some way to forming a overall story of the ride and showcasing how very good the roads and scenery are in the Alps which I did not express well previously. Original text now starts below.
---
I've been wanting to ride the Europe alps for a long time but never got around to planning anything. Despite having the experience of driving a camper van around Europe a long time ago I decided to go with tour and chose the biggest name in the business, Edelweiss. I wanted a holiday as much as a ride with my work being very stressful of late so I needed everything smooth no hassles and also to be a social event to let off some steam.
The tour I picked is called the Ultimate Alps Tour and I really just chose it last minute but turns out this is one of the best or classic routes that the company offers. Starting in Munich it travels in the German, Austrian, Swiss and Italian alpine regions. I then chose a Honda CB600F for the tour which I thought would be ample.
There are two tour guides from Edelweiss, Ramon and Christoff who shared the roles of tour lead rider and support van driver. I don't like to ride in a group much however these guys were easy to ride with and I found the pace to mostly be acceptable. It's first class riding with a van to carry everything and you arrive at the hotel already checked in and your suitcase in your room. Long lunches, plenty coffee stops and each night a big group dinner with local wines or beer to make it a fun social event as well as a special ride.
Day 1. Having filled out insurance and checked the bike the previous evening today was just hop on and ride. Lots of autobahn action first half of day, hard to adjust brain to riding 200kph legally. A picnic was organised which was great spread of food then some nicer countryside by mid afternoon.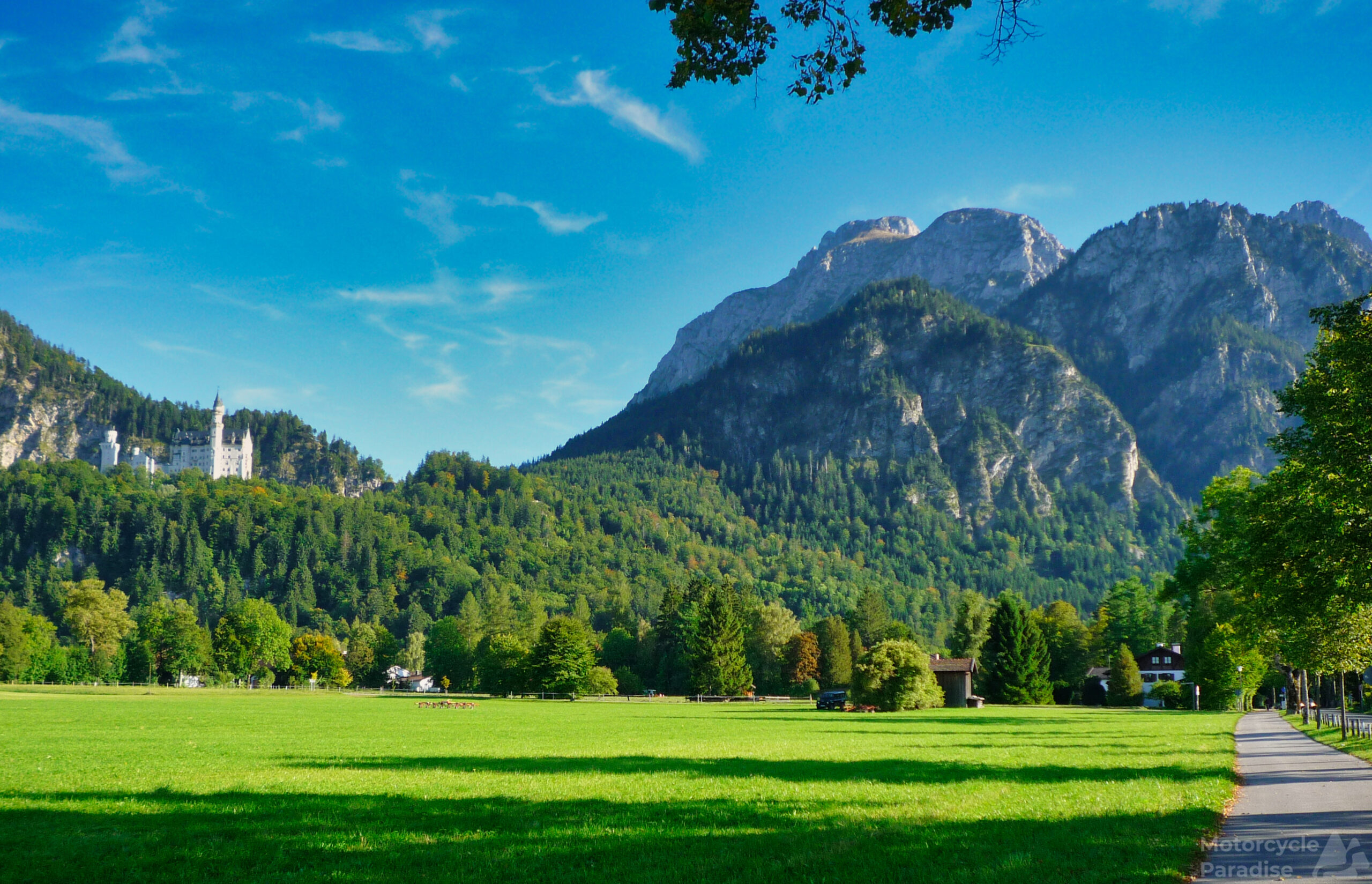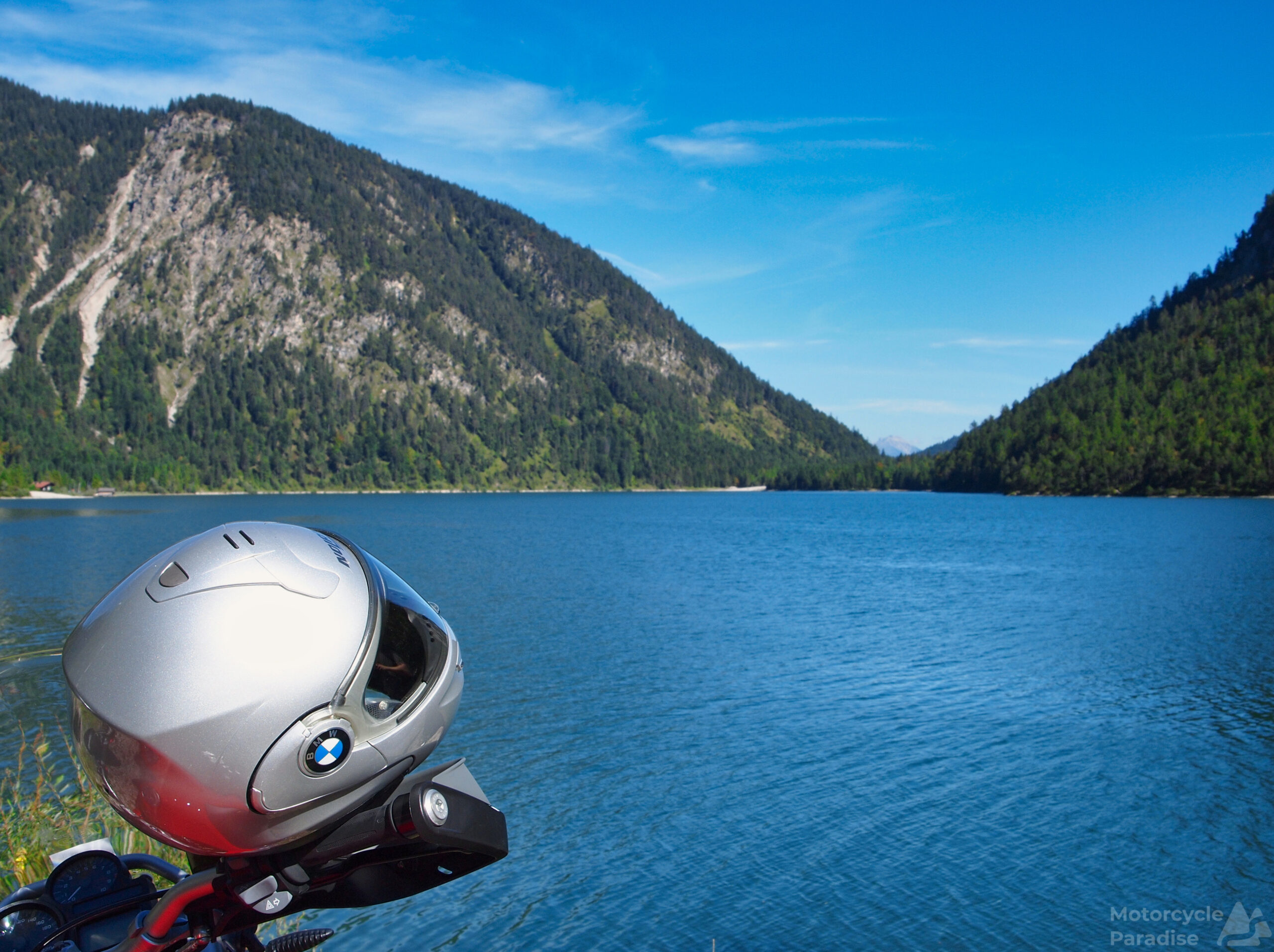 Day 2.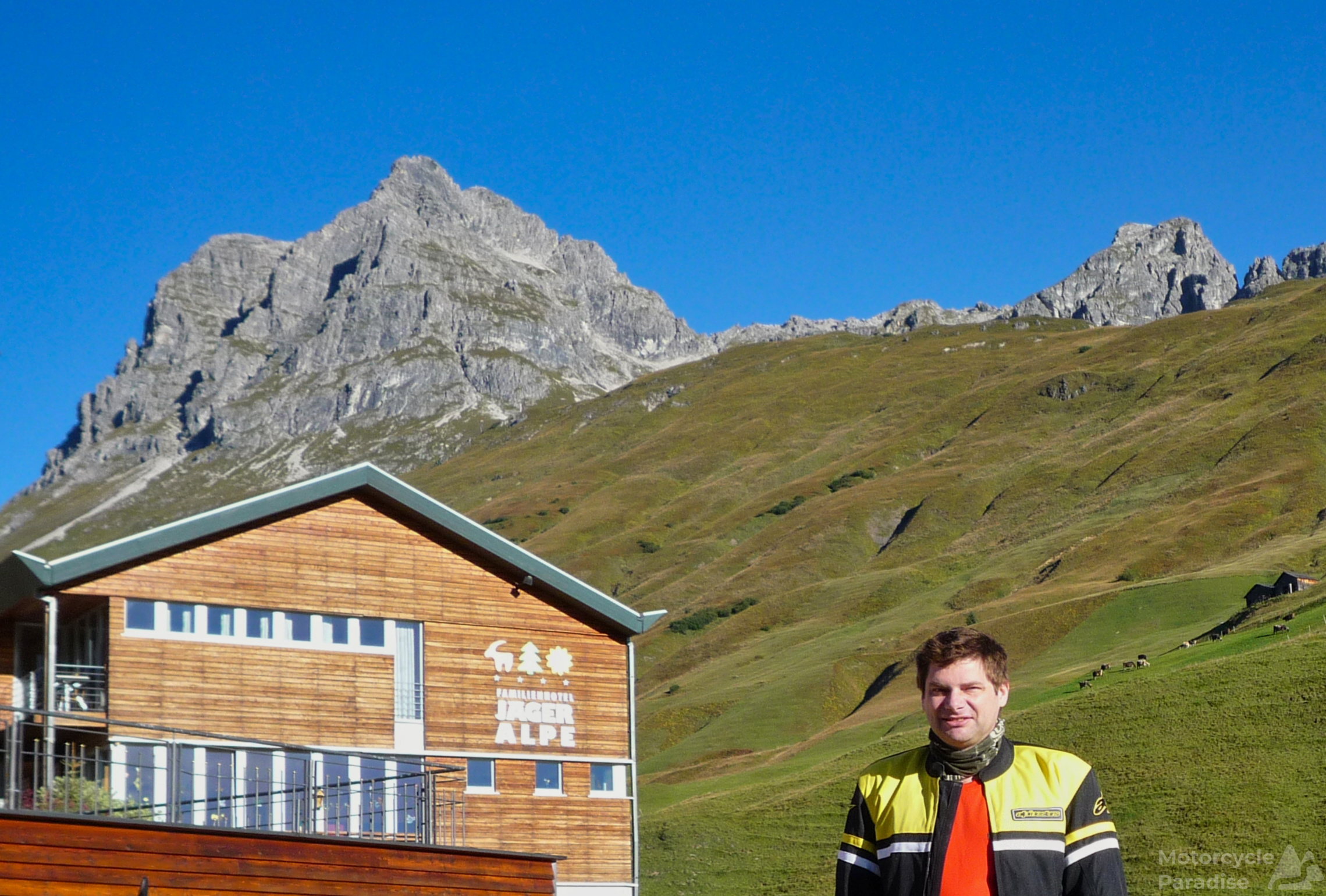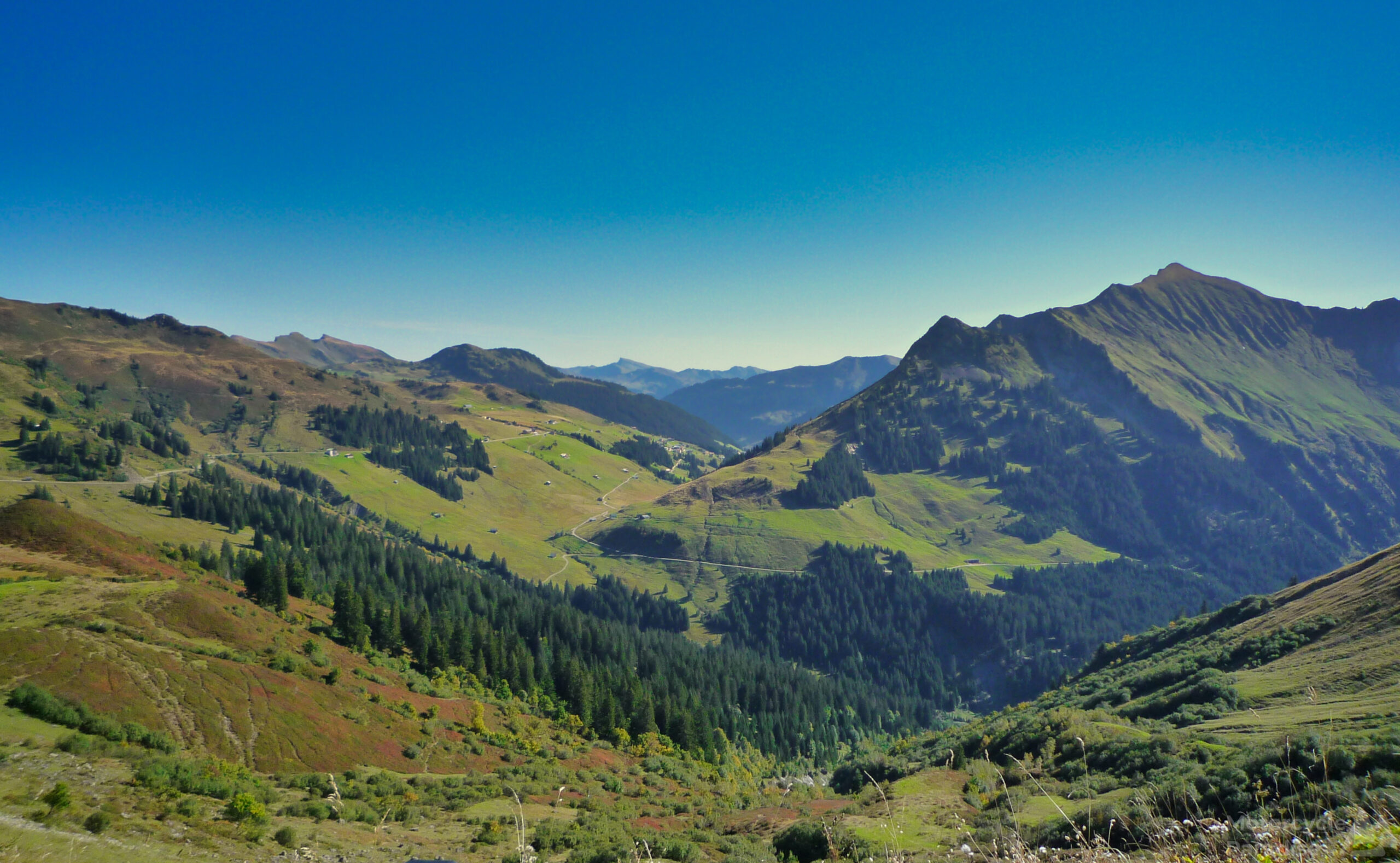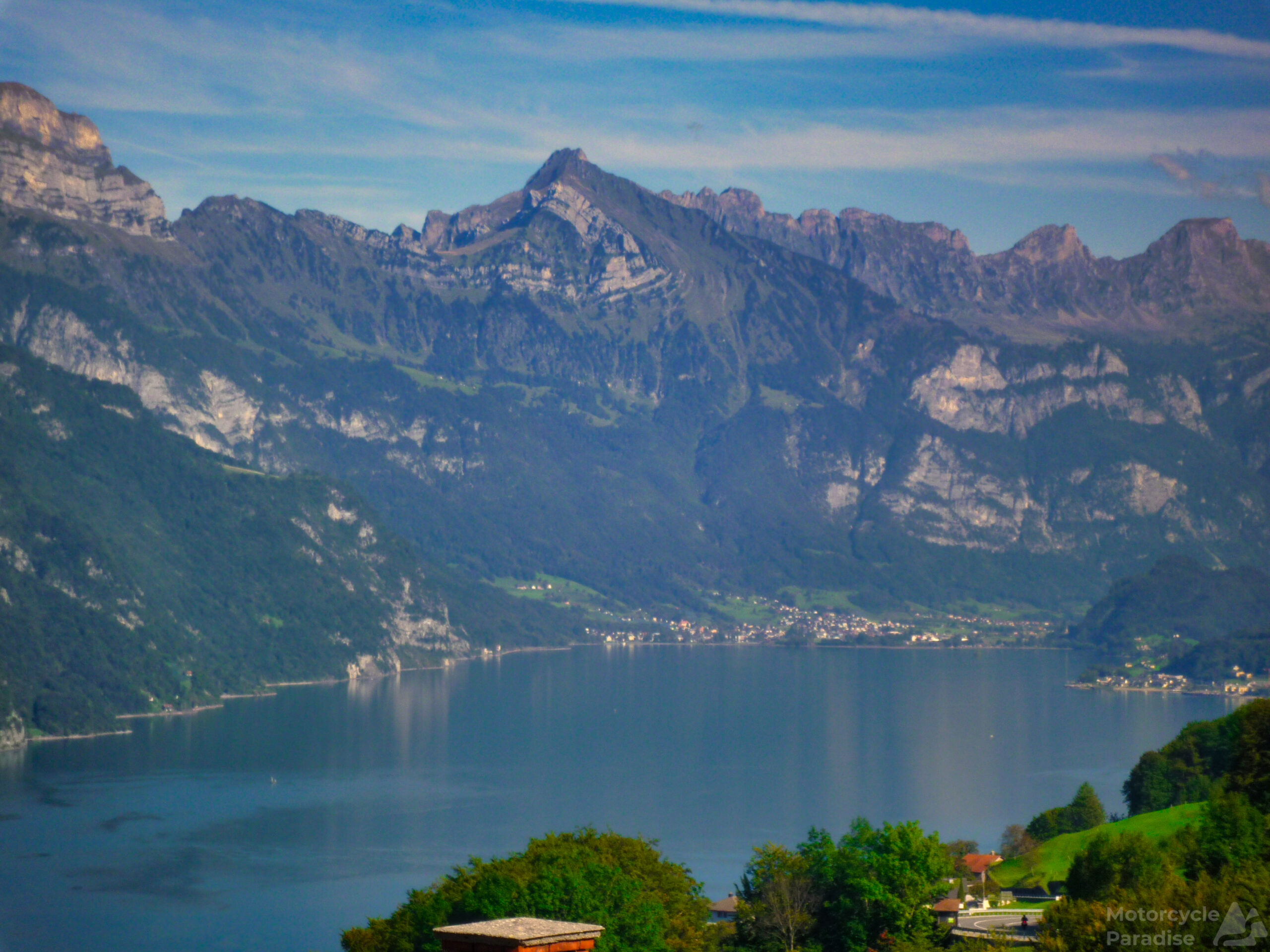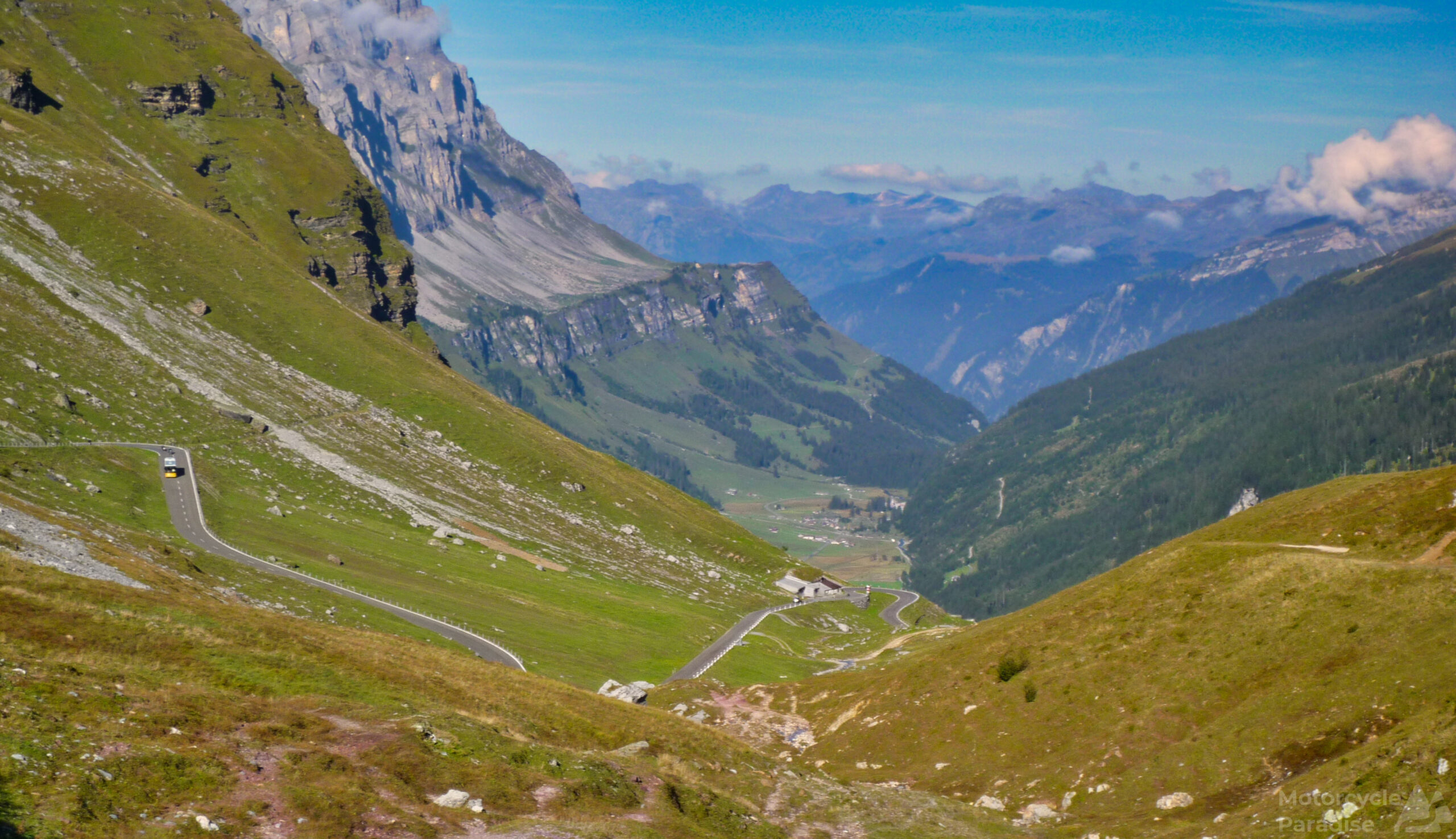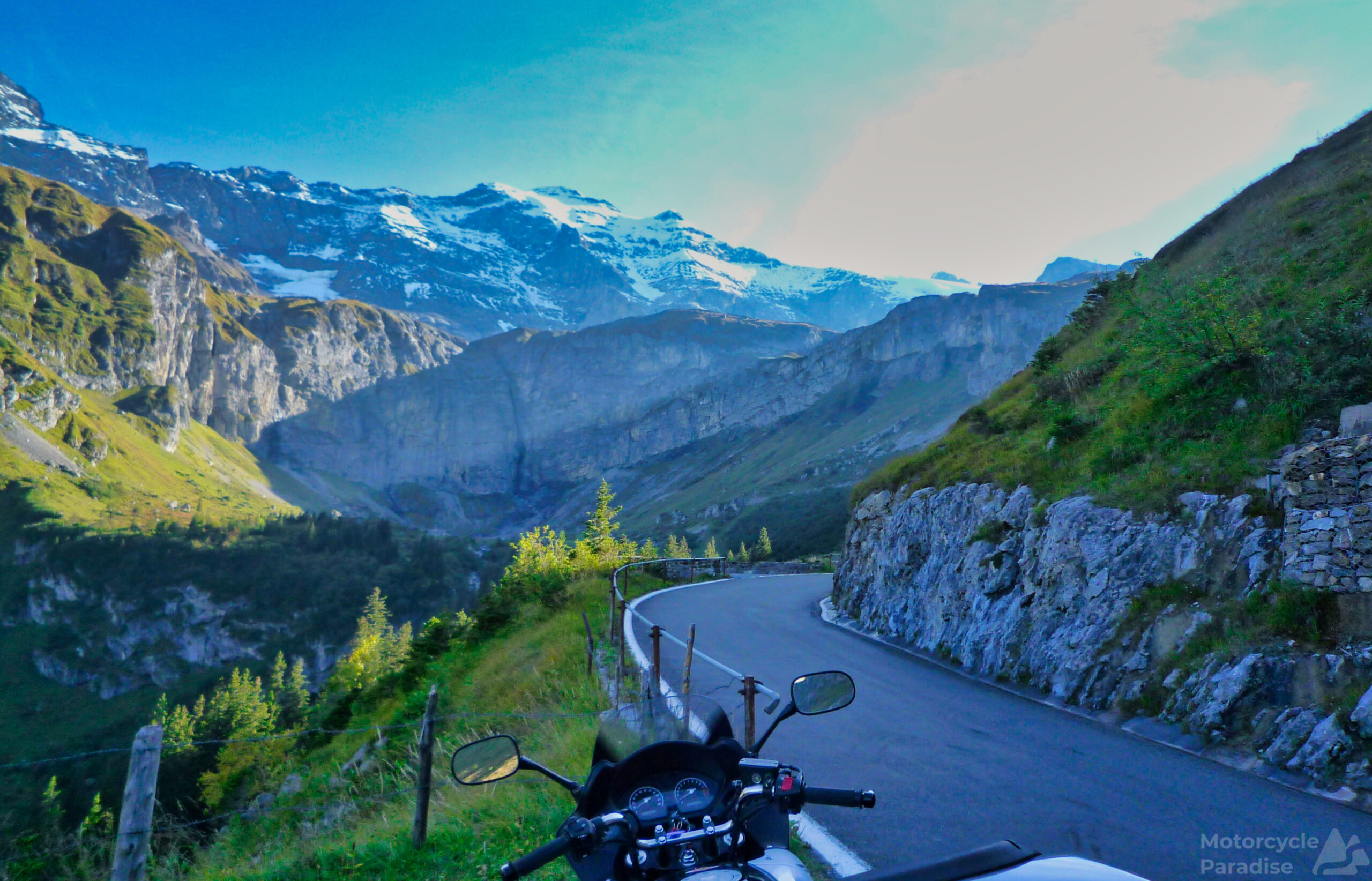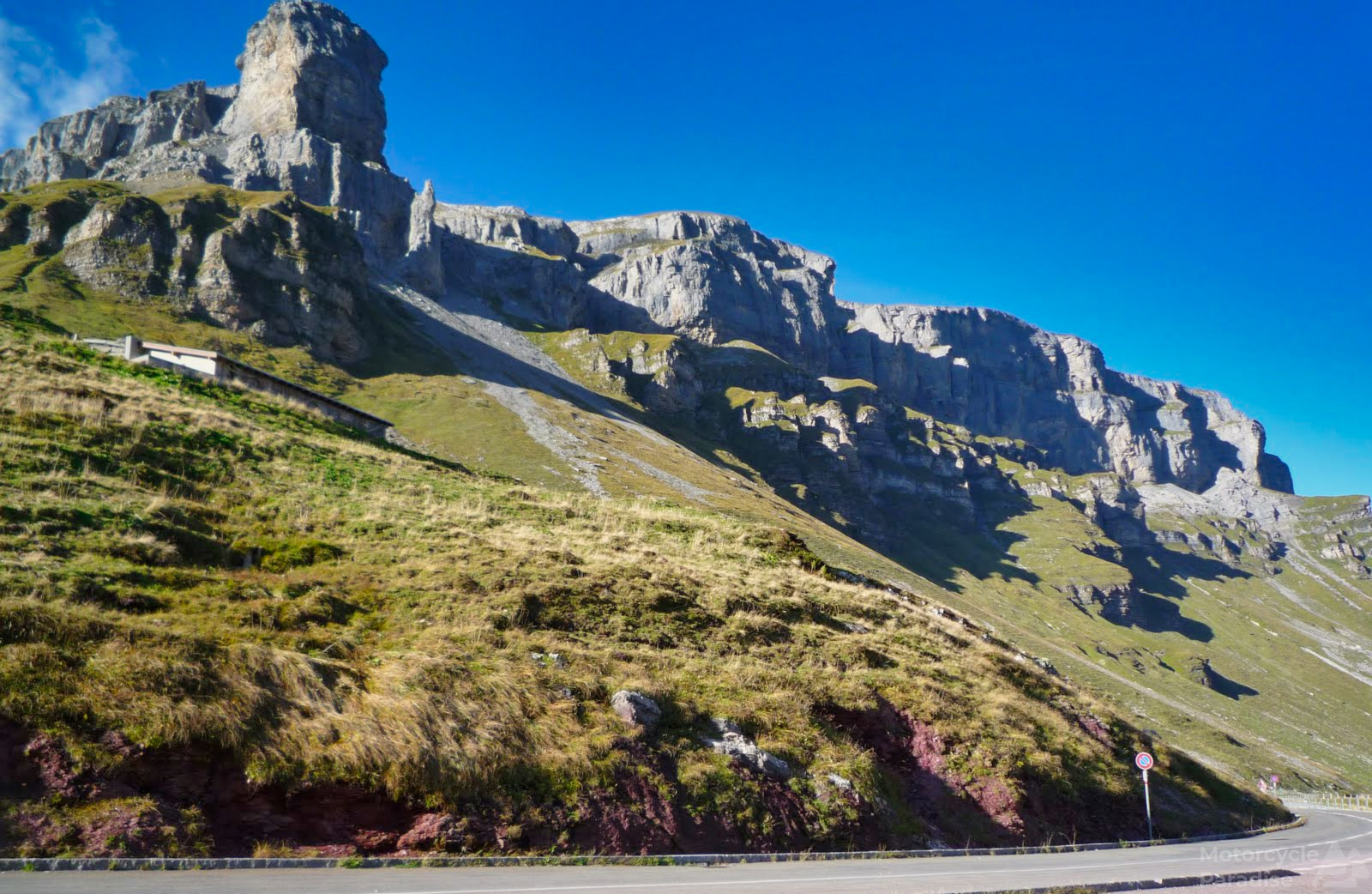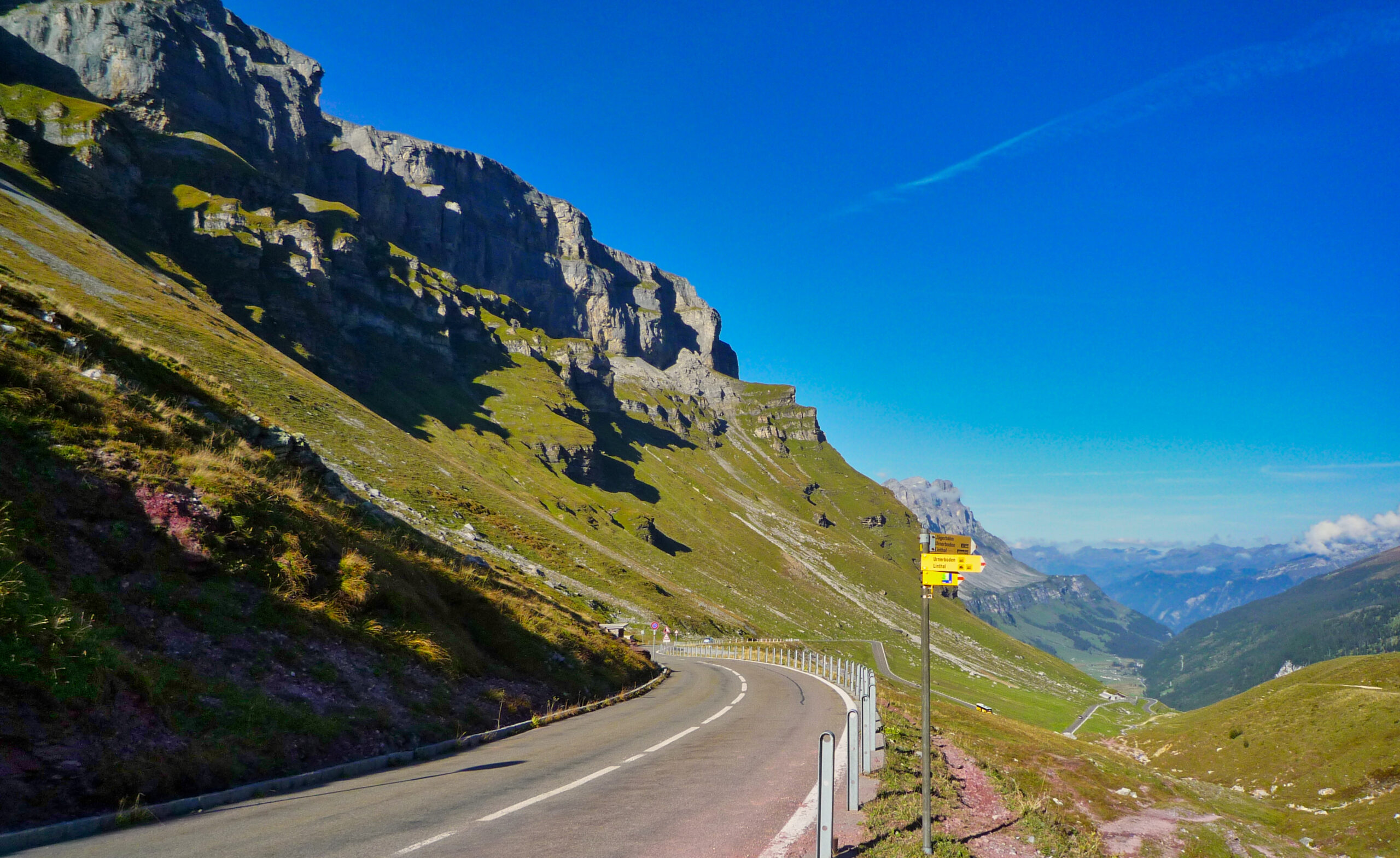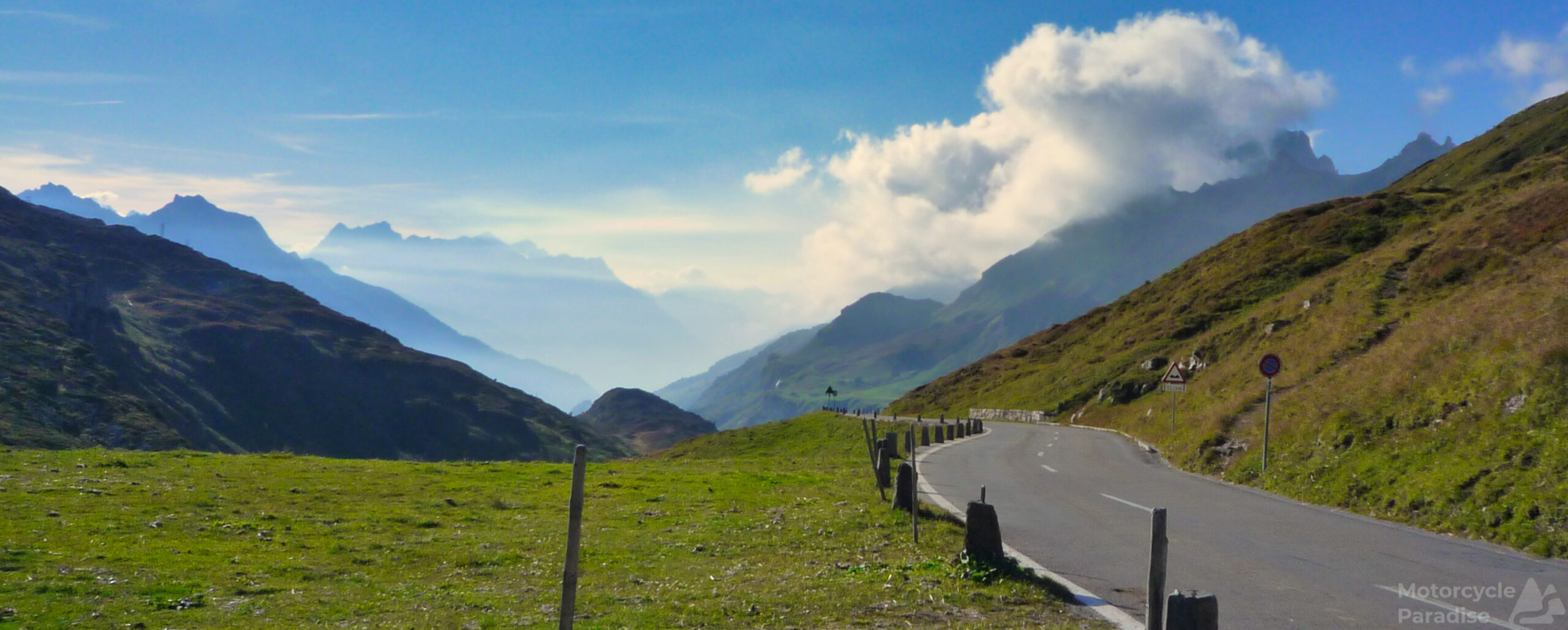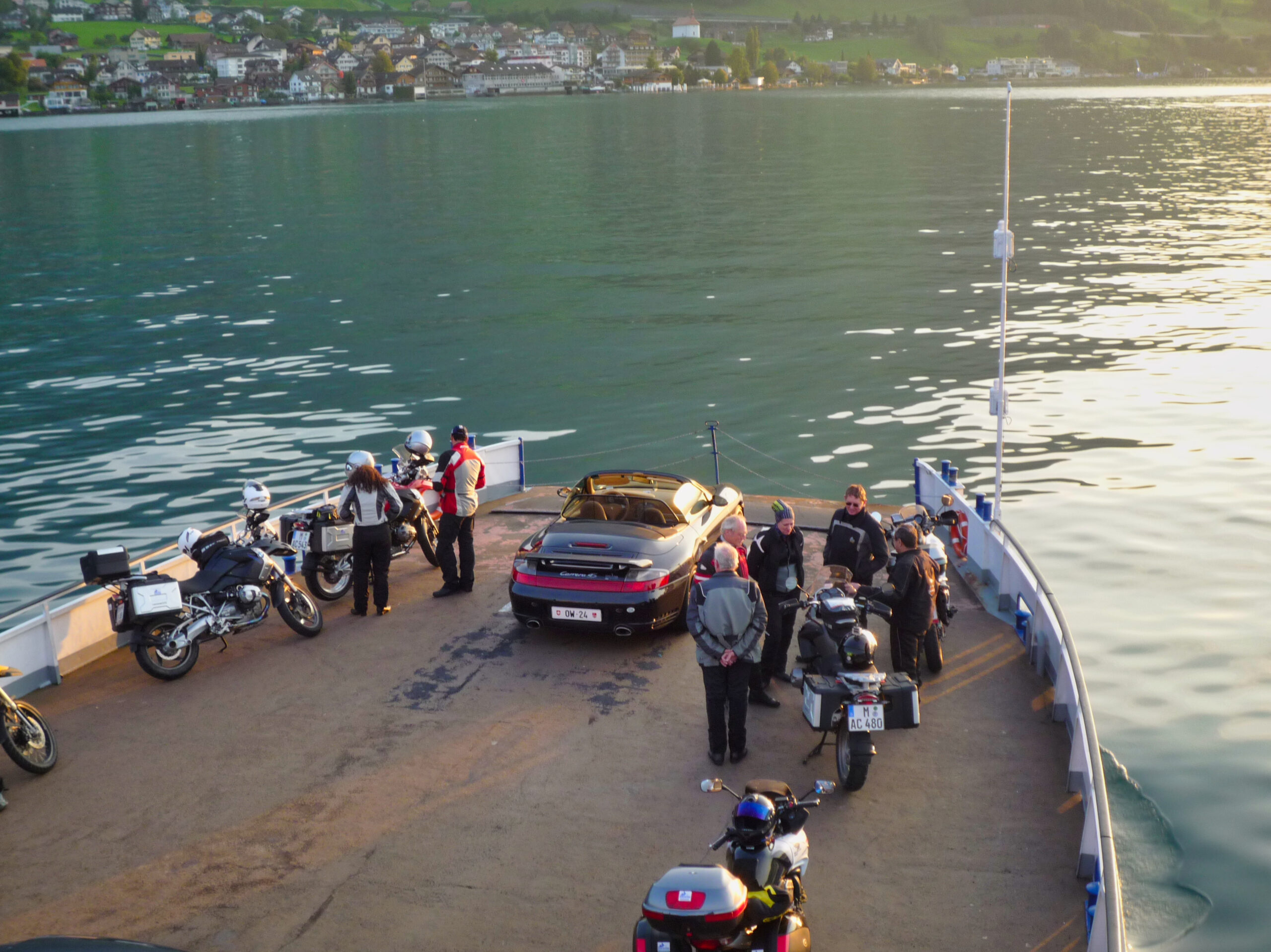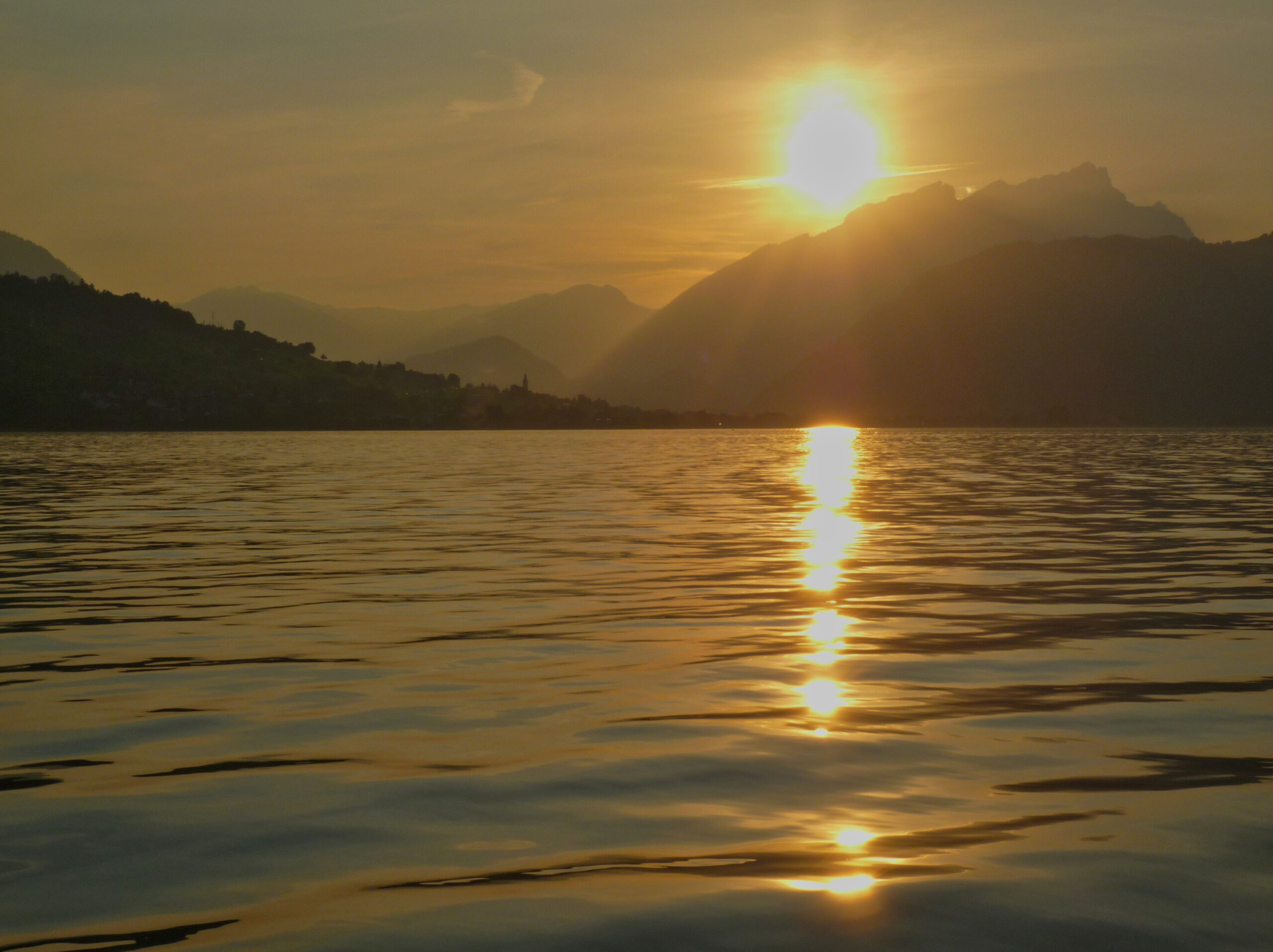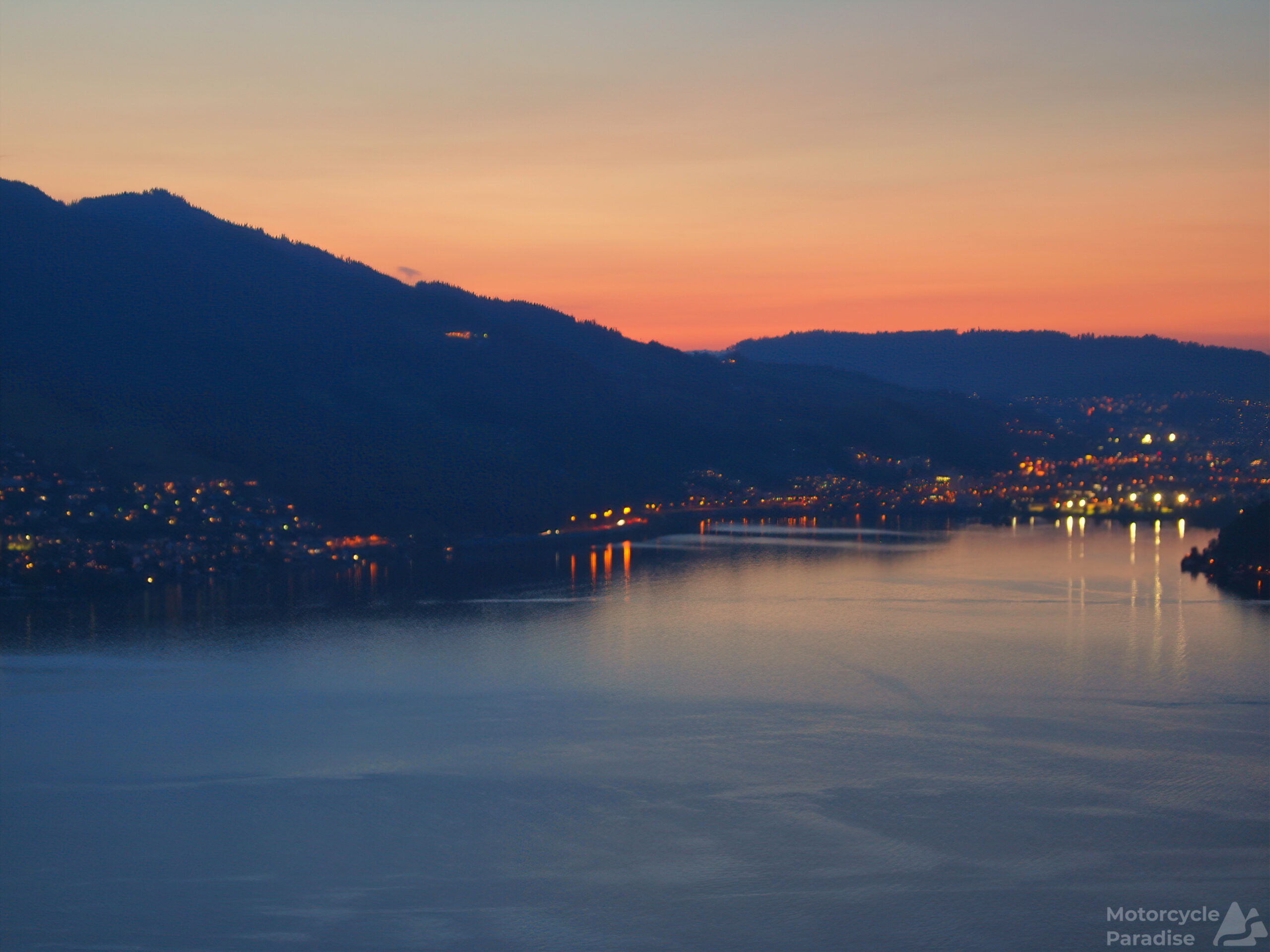 Day 3.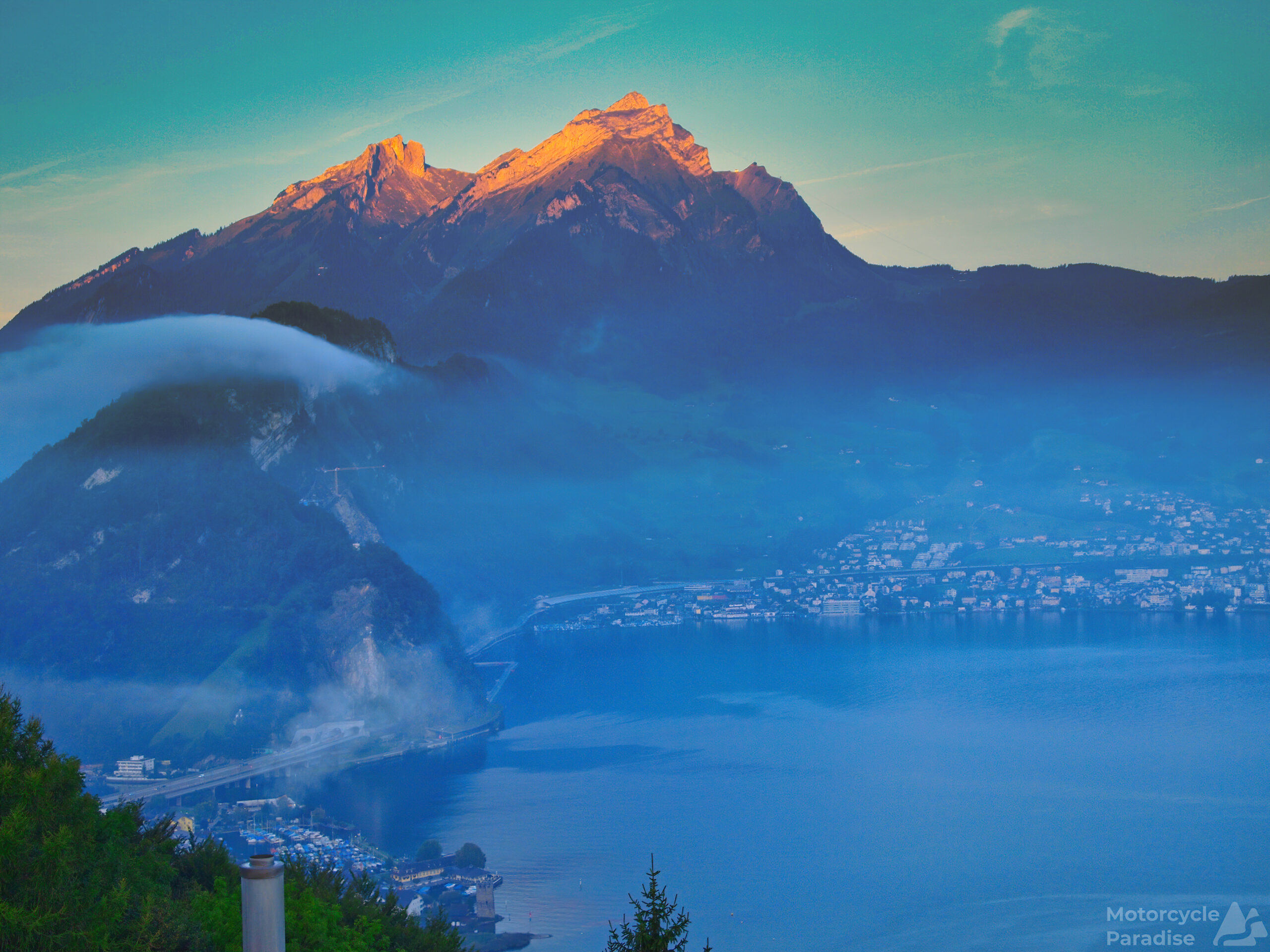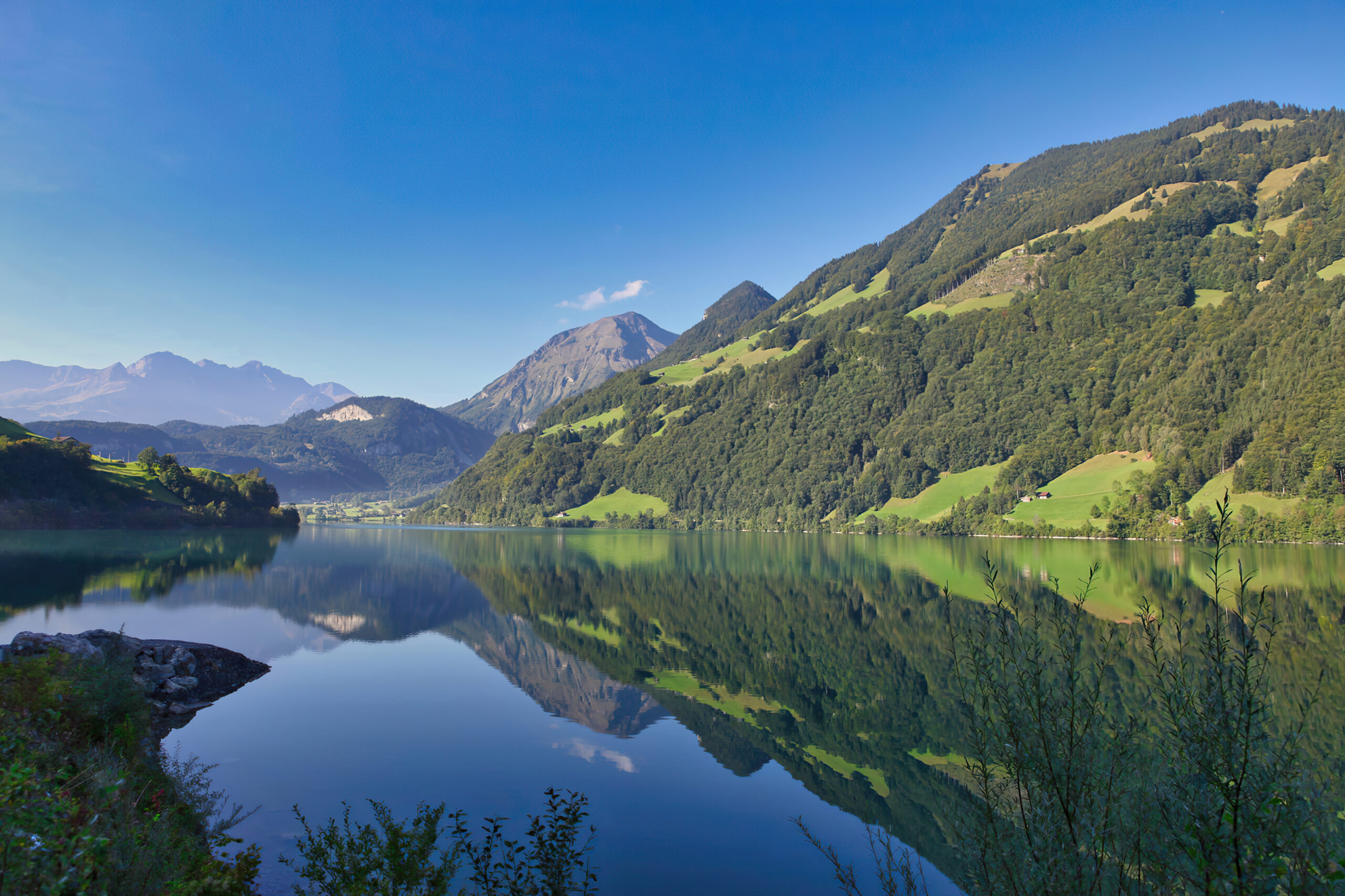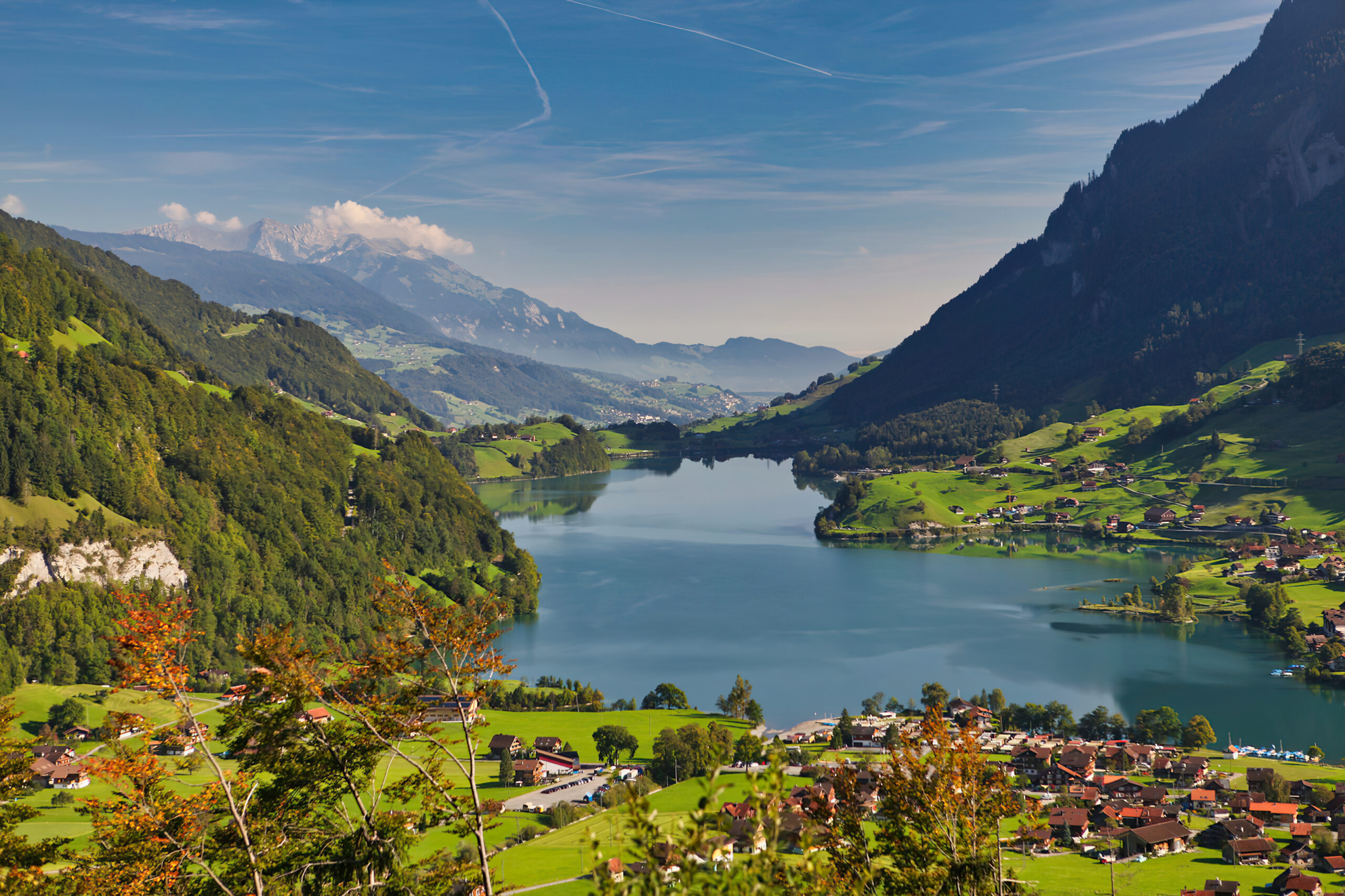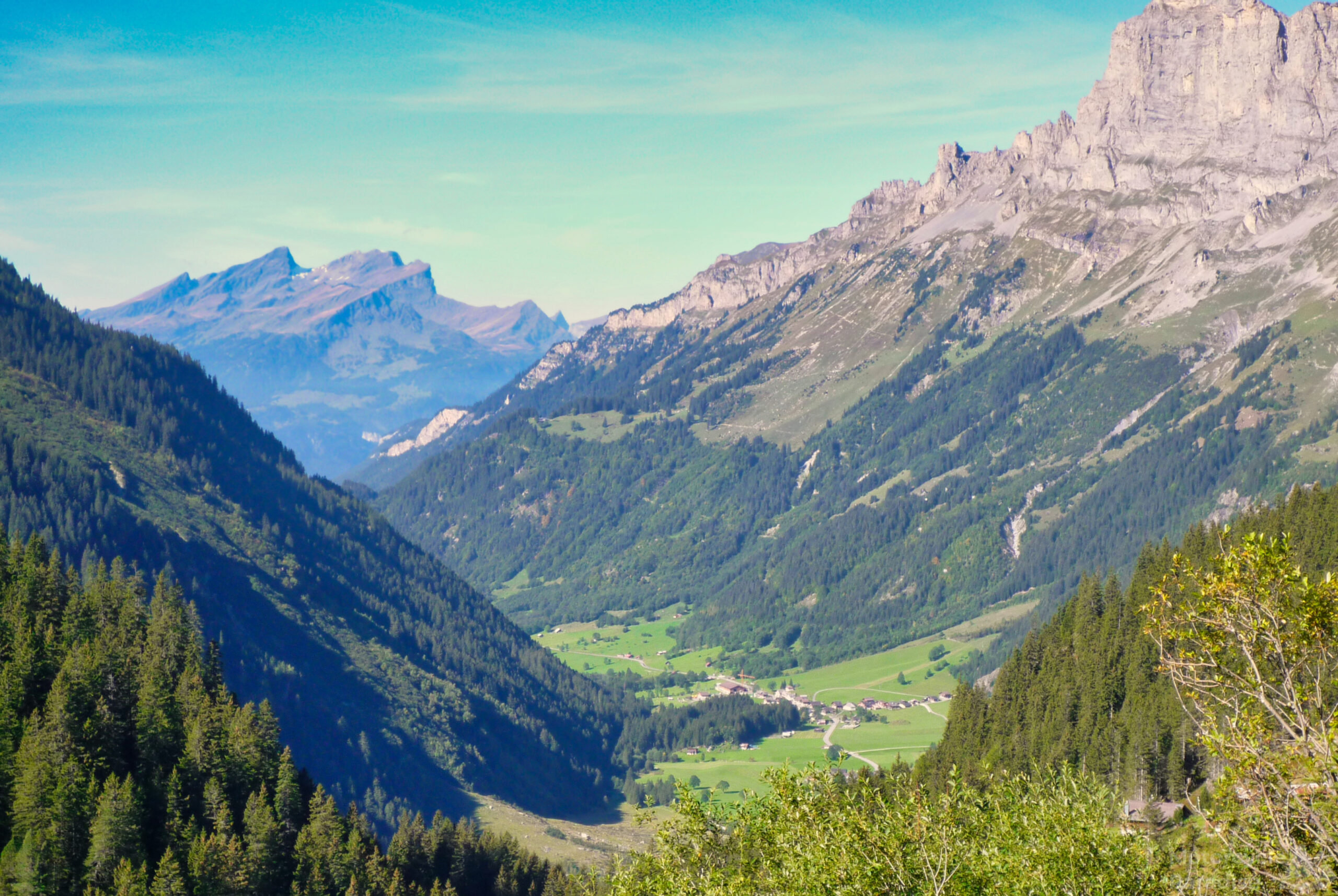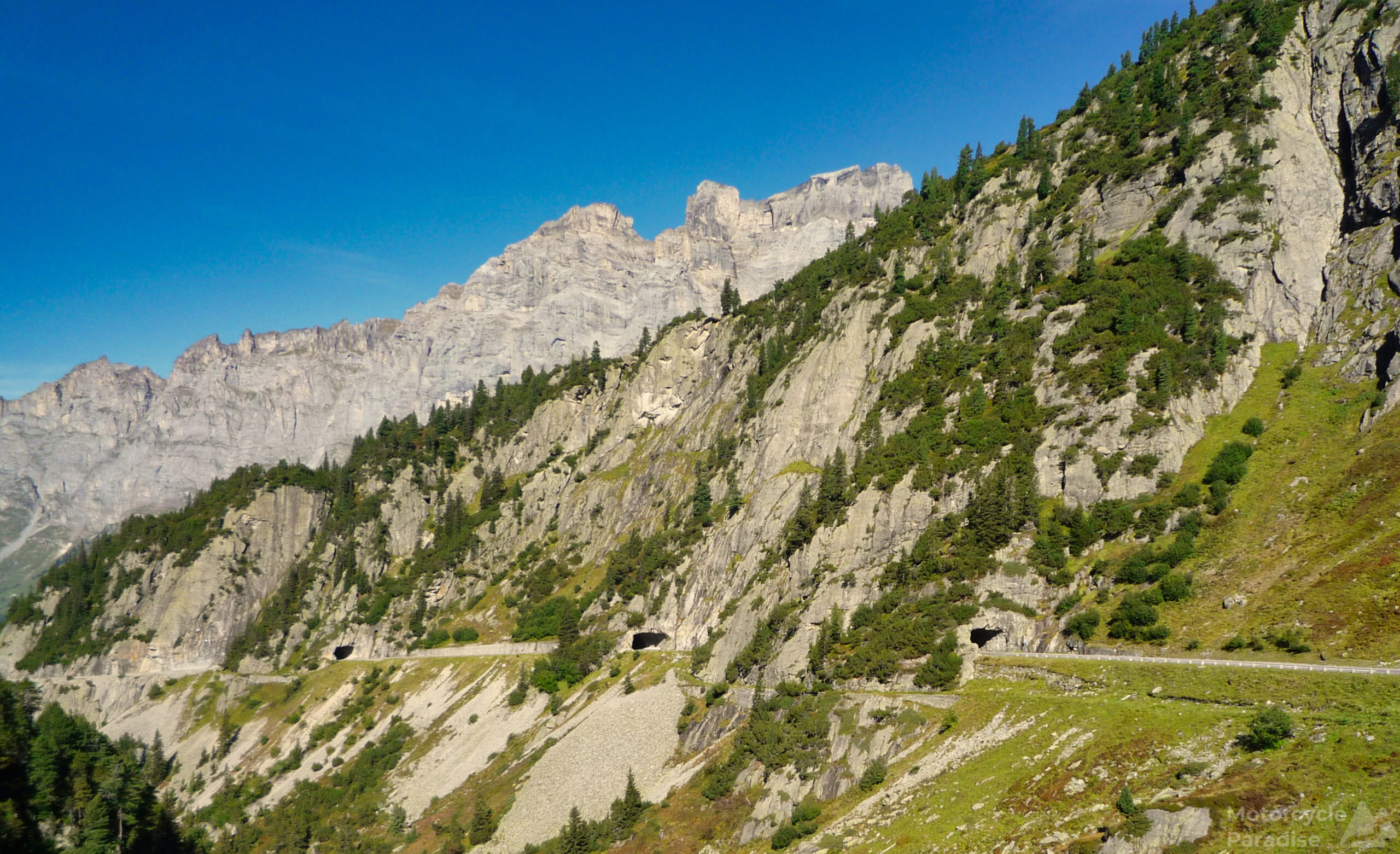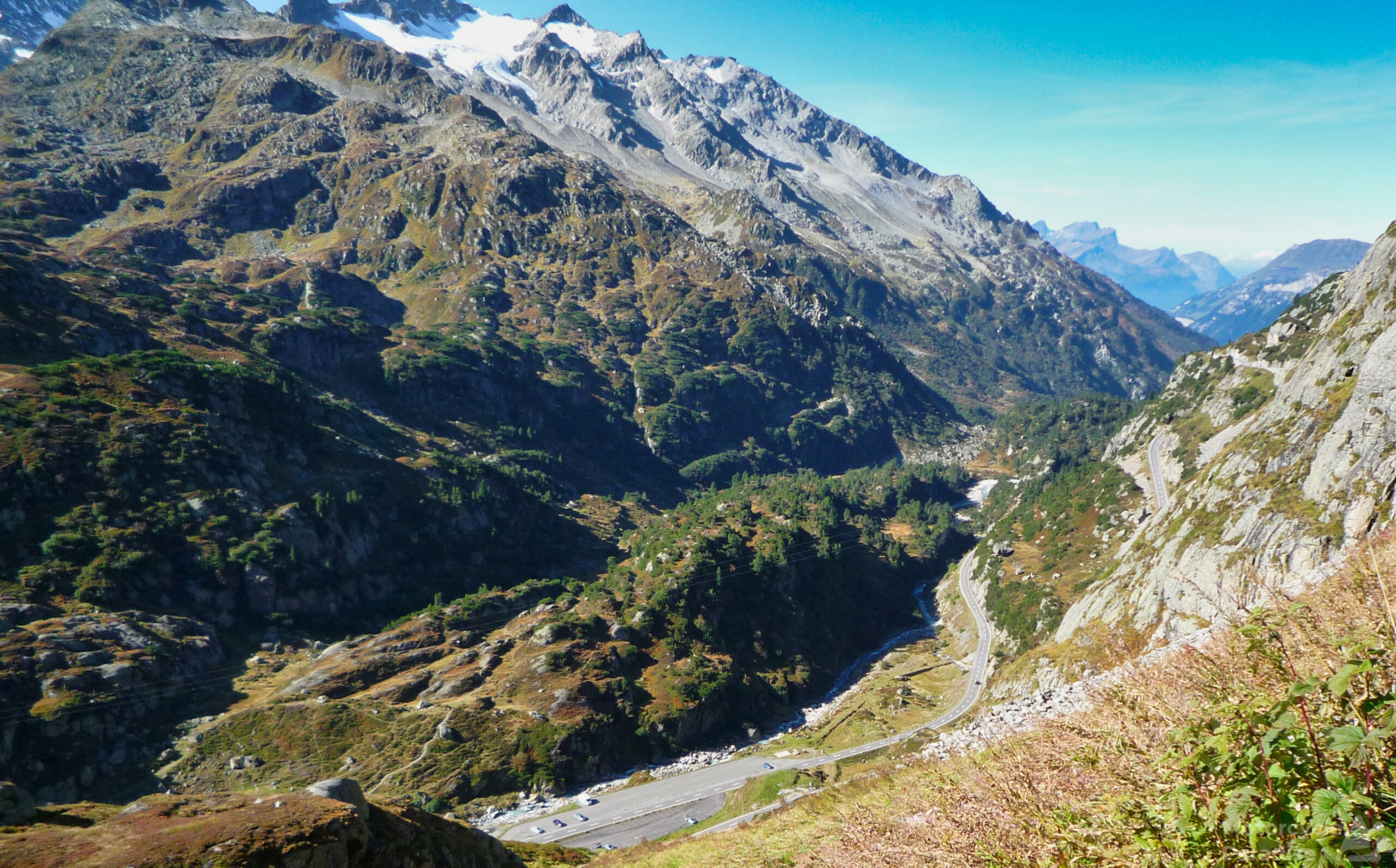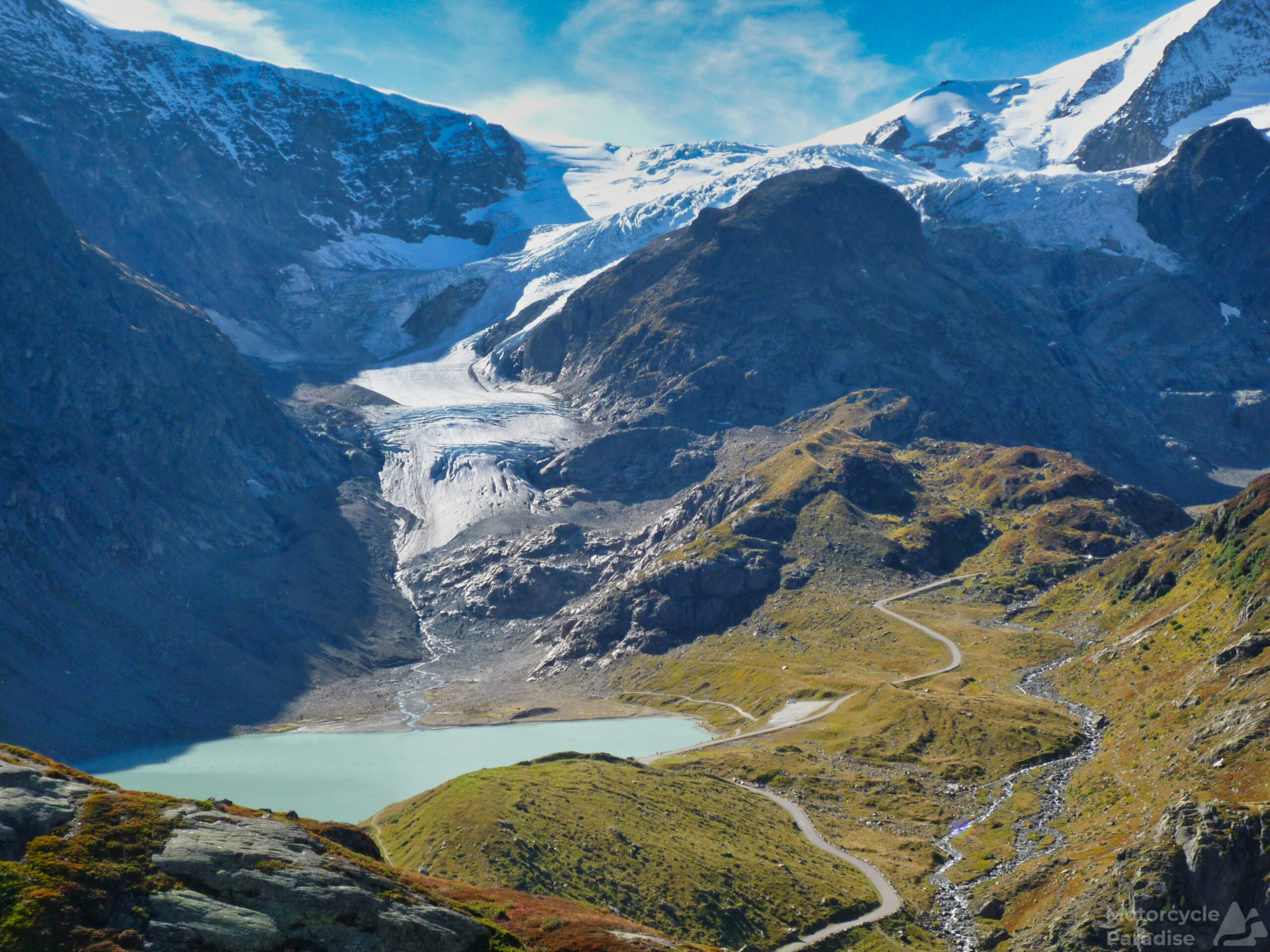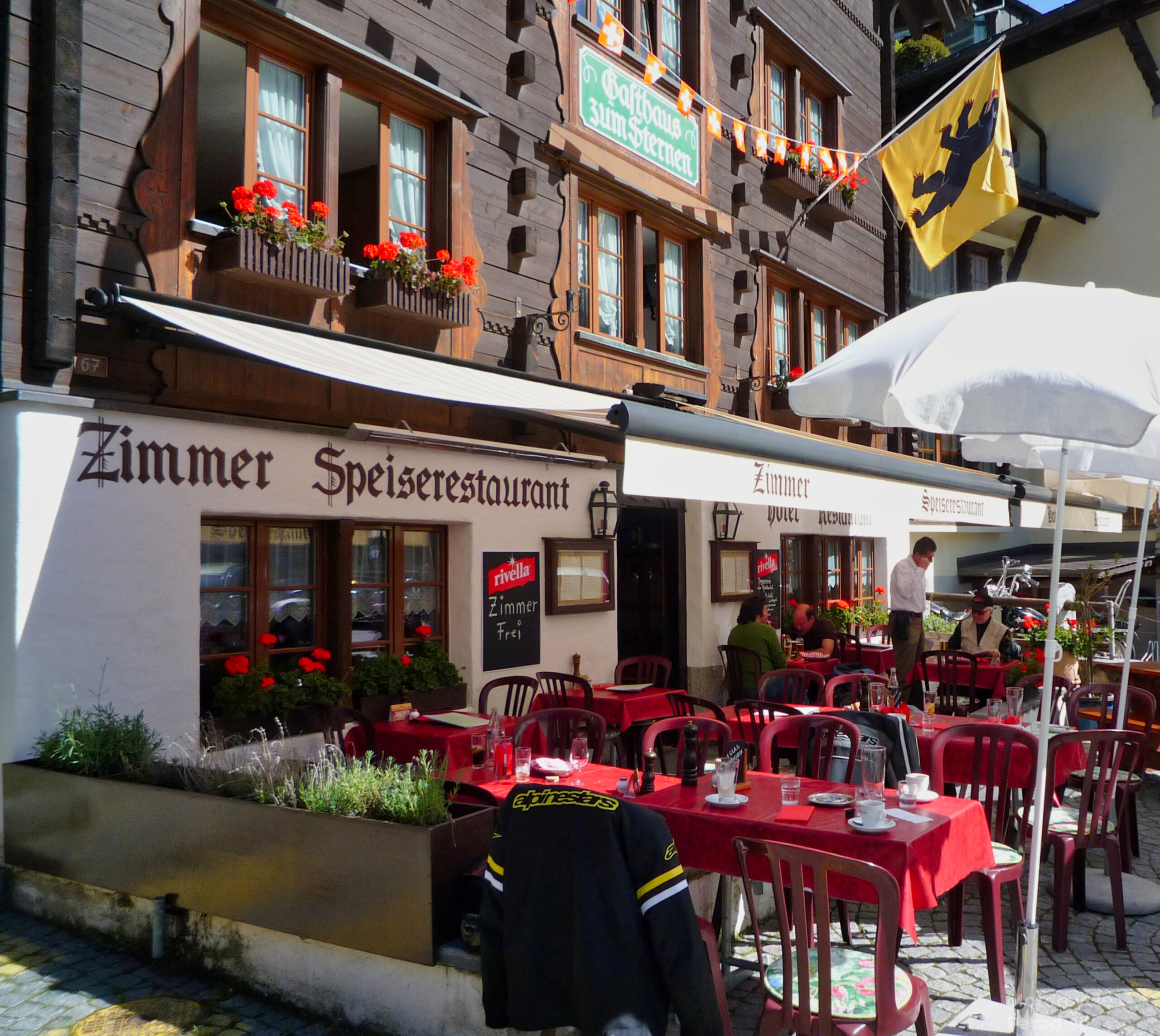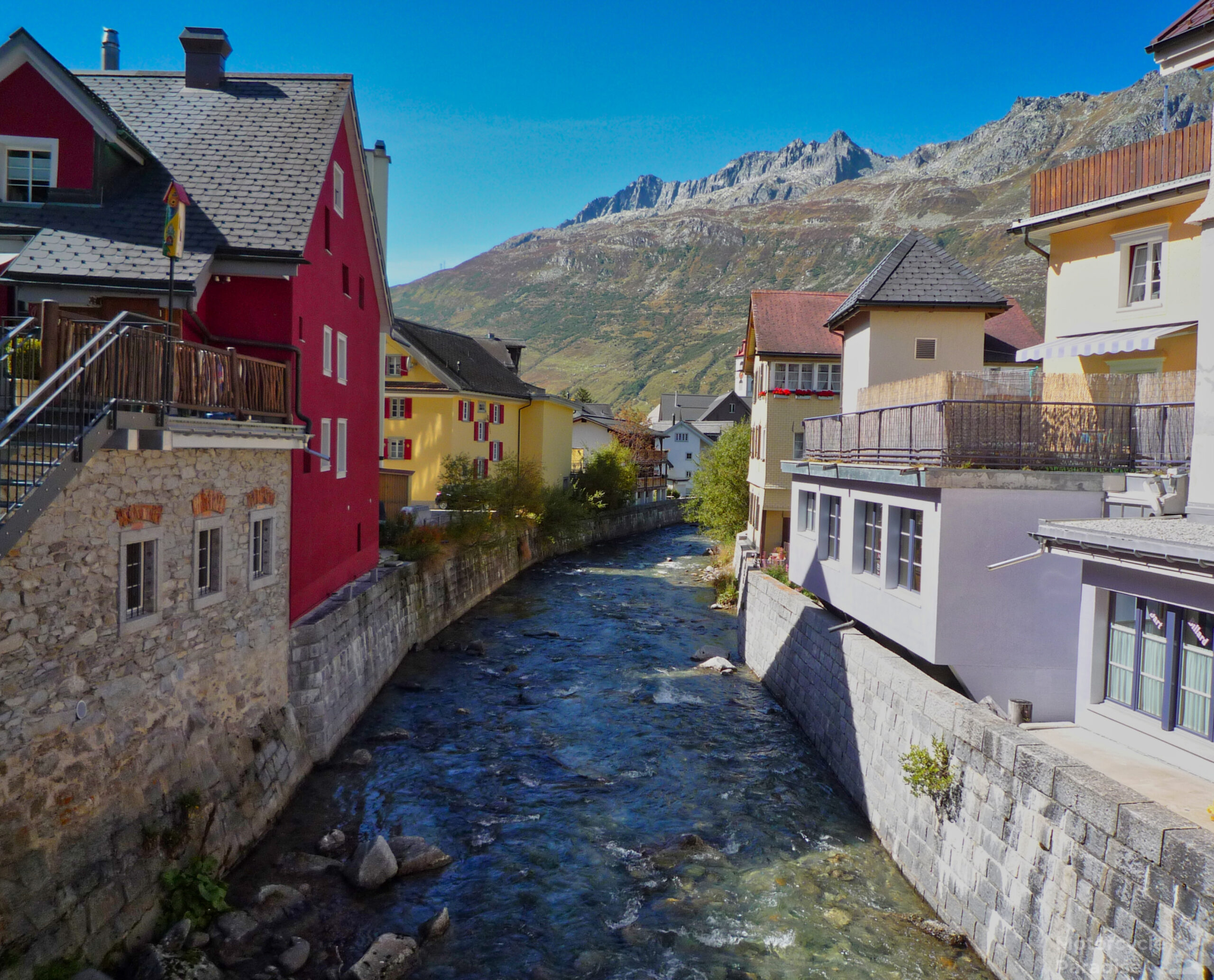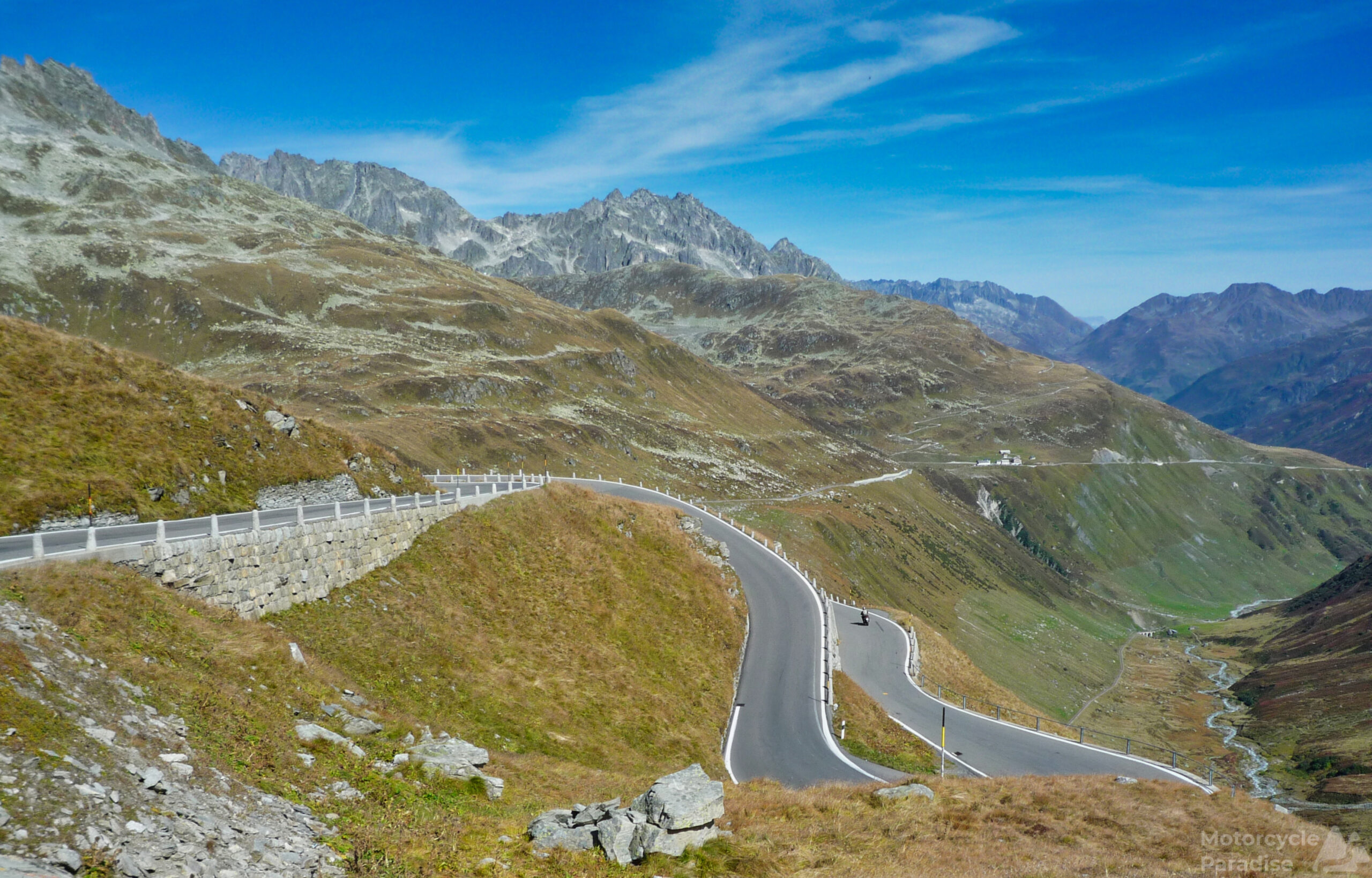 Swiss alpine roads. See the lake in the distance at top of switchbacks – below is at that lake, a detour I took with two great blokes from New Jersey, some of the photos on the blog are courtesy of Brian the rider in the photo below.
How the Swiss mountain passes cling to the side of the mountains.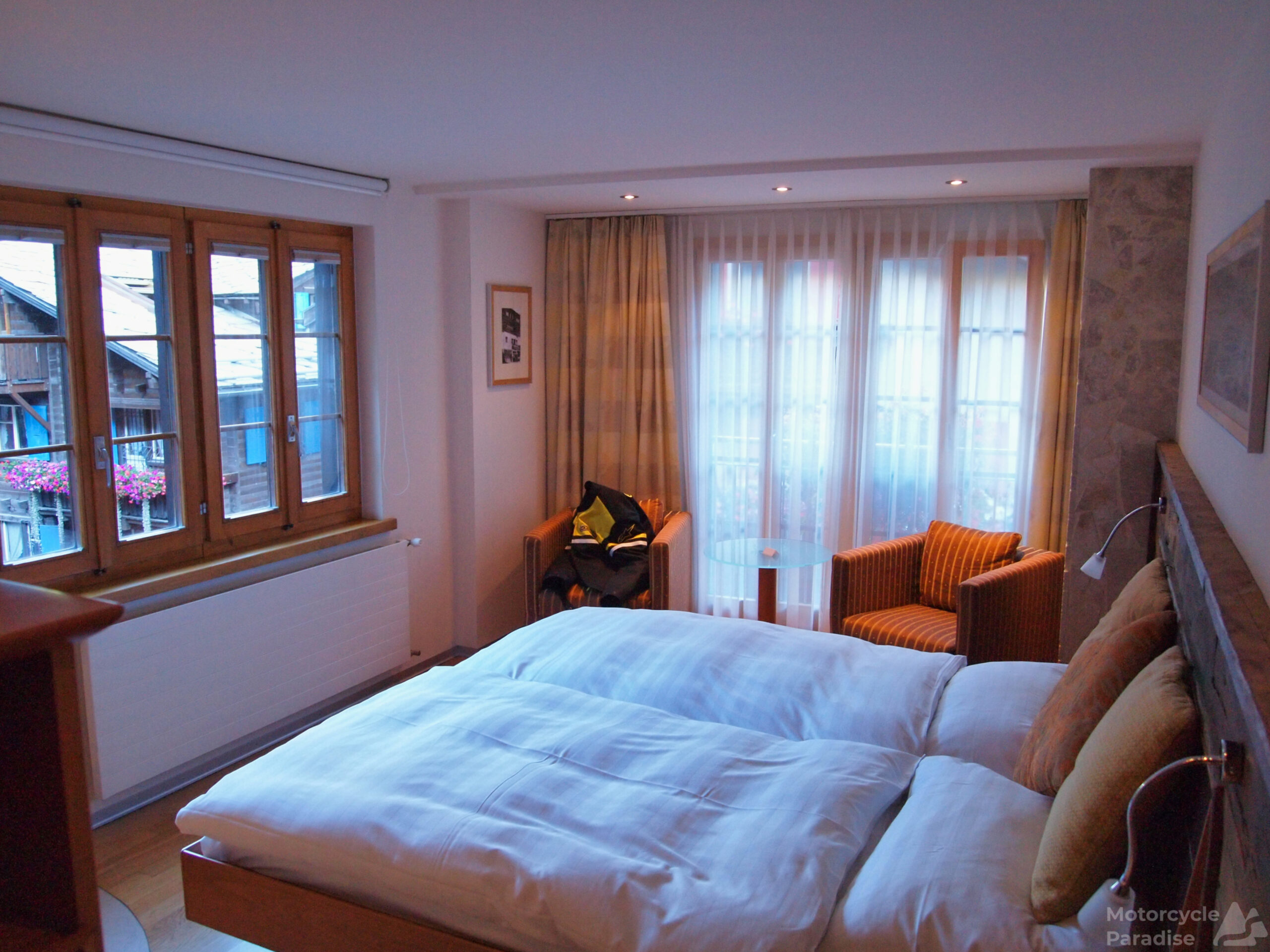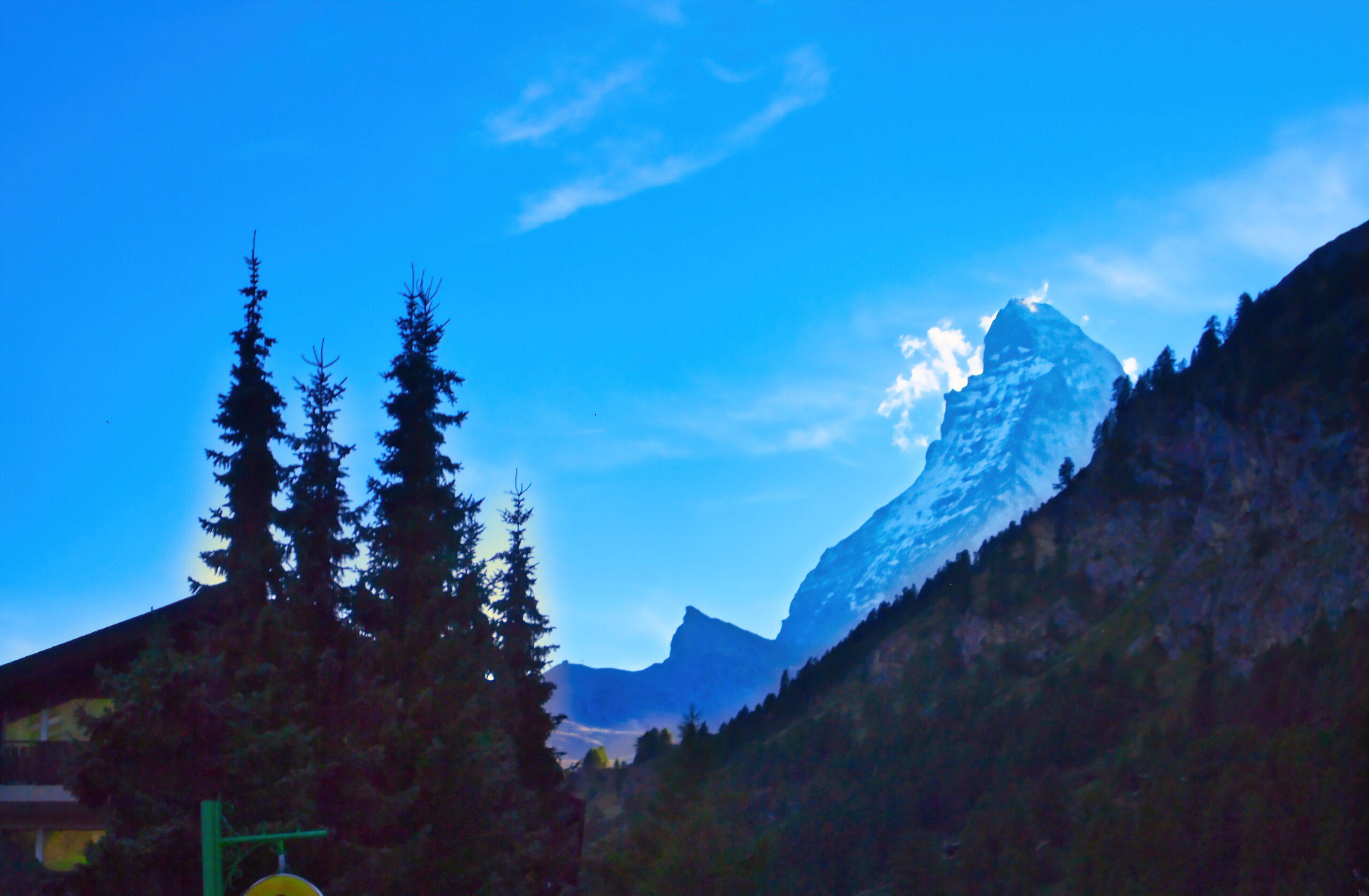 Day 4.
I don't seem to have a lot of photos for day 4 when we rode from Zermatt to Lugano. We all agreed to share our photos afterwards, one couple in particular took a lot of photos of me riding or at places and assured me I could have a copy but that never happened.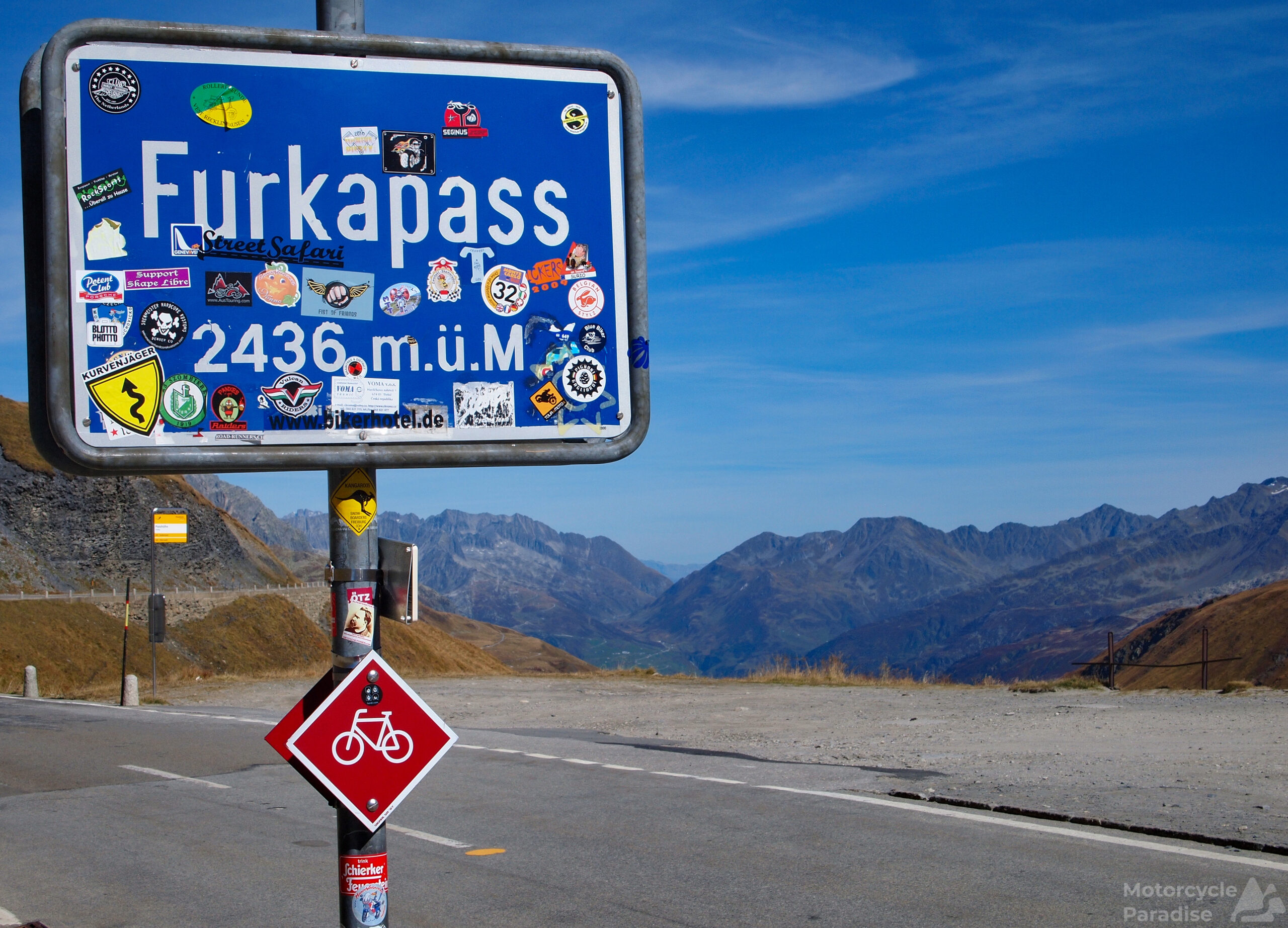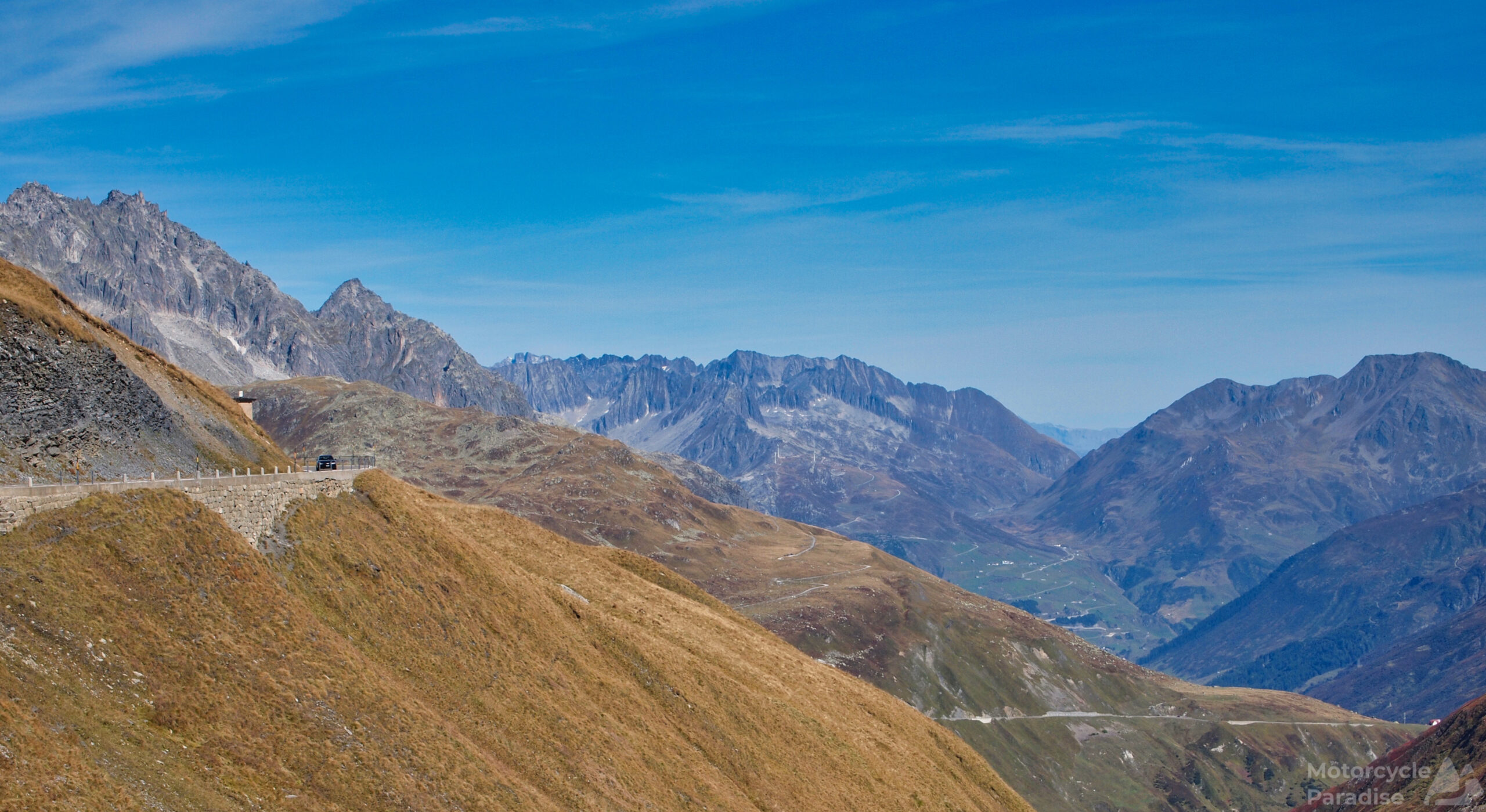 Day 5. Everyone wants to ride Stelvio so we detour despite the advice from the tour leader that its overrated and weather looks poor up top today.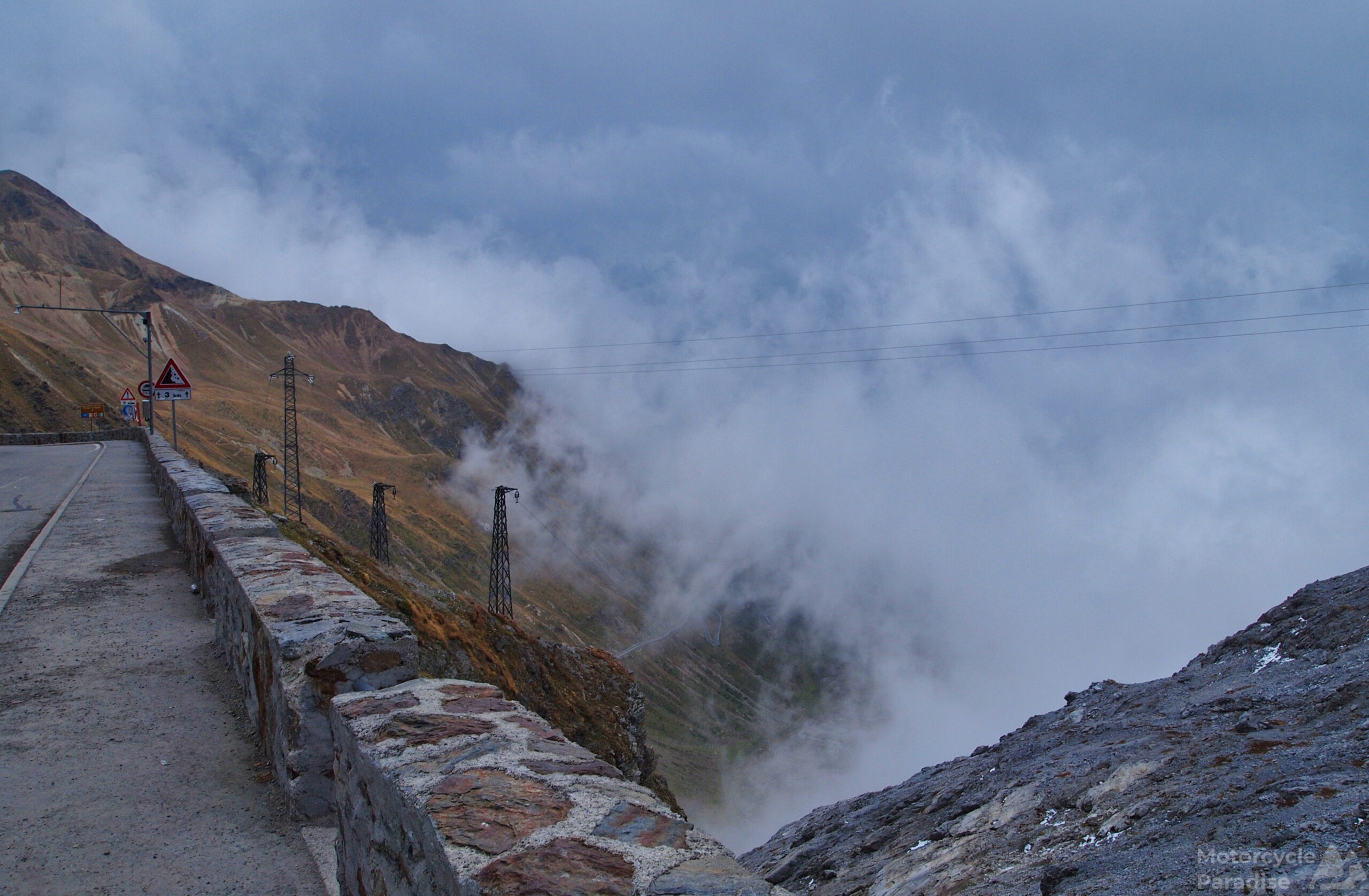 Day 6 started out raining however that cleared to give a beautiful afternoon ride in the Dolomites. Unfortunately I don't have many photos, my pocket camera broke here which I think was blessing as I started using solely the bigger camera. (not sure why I had both now – I think I bought the Olympus duty free perhaps)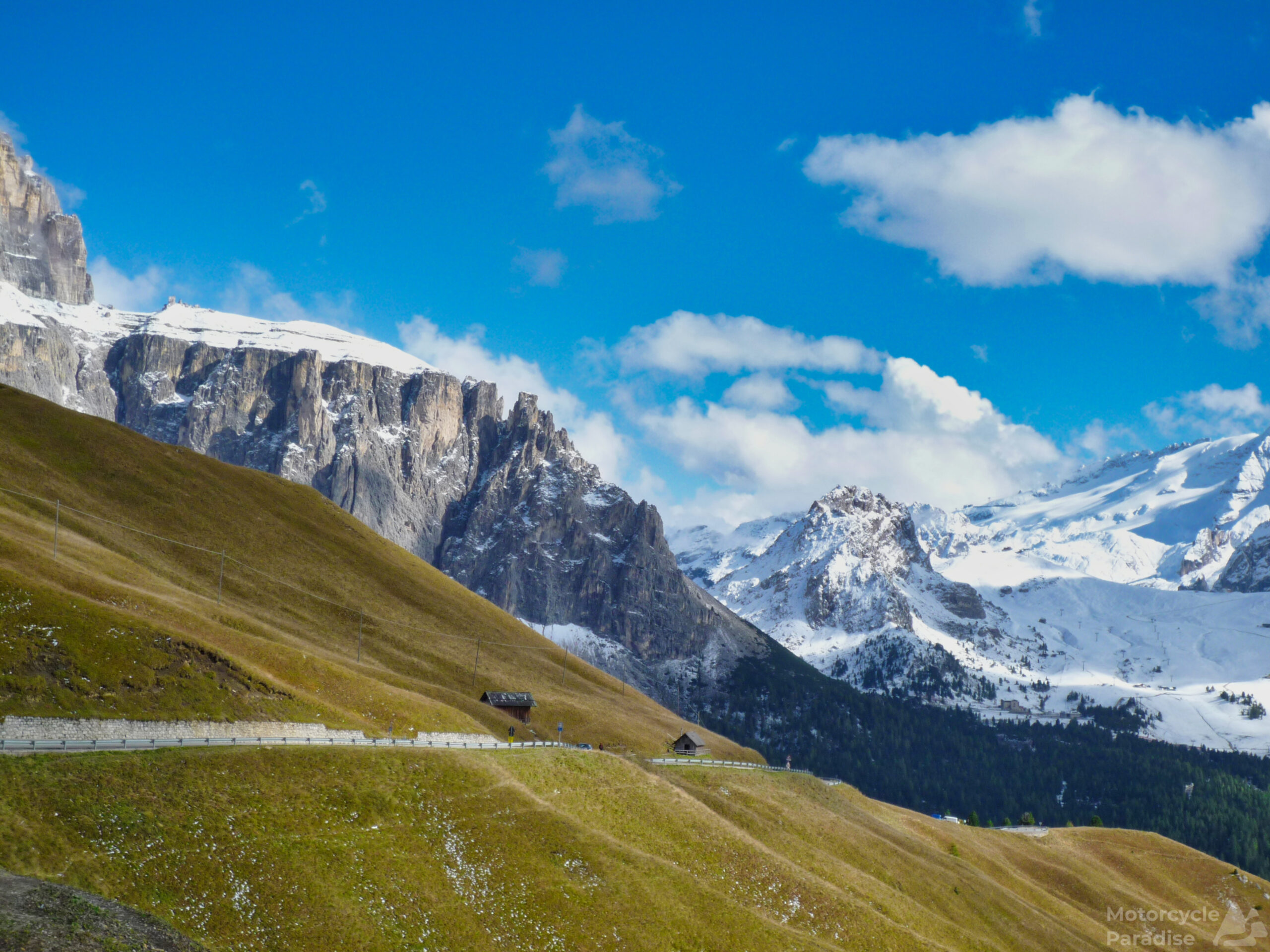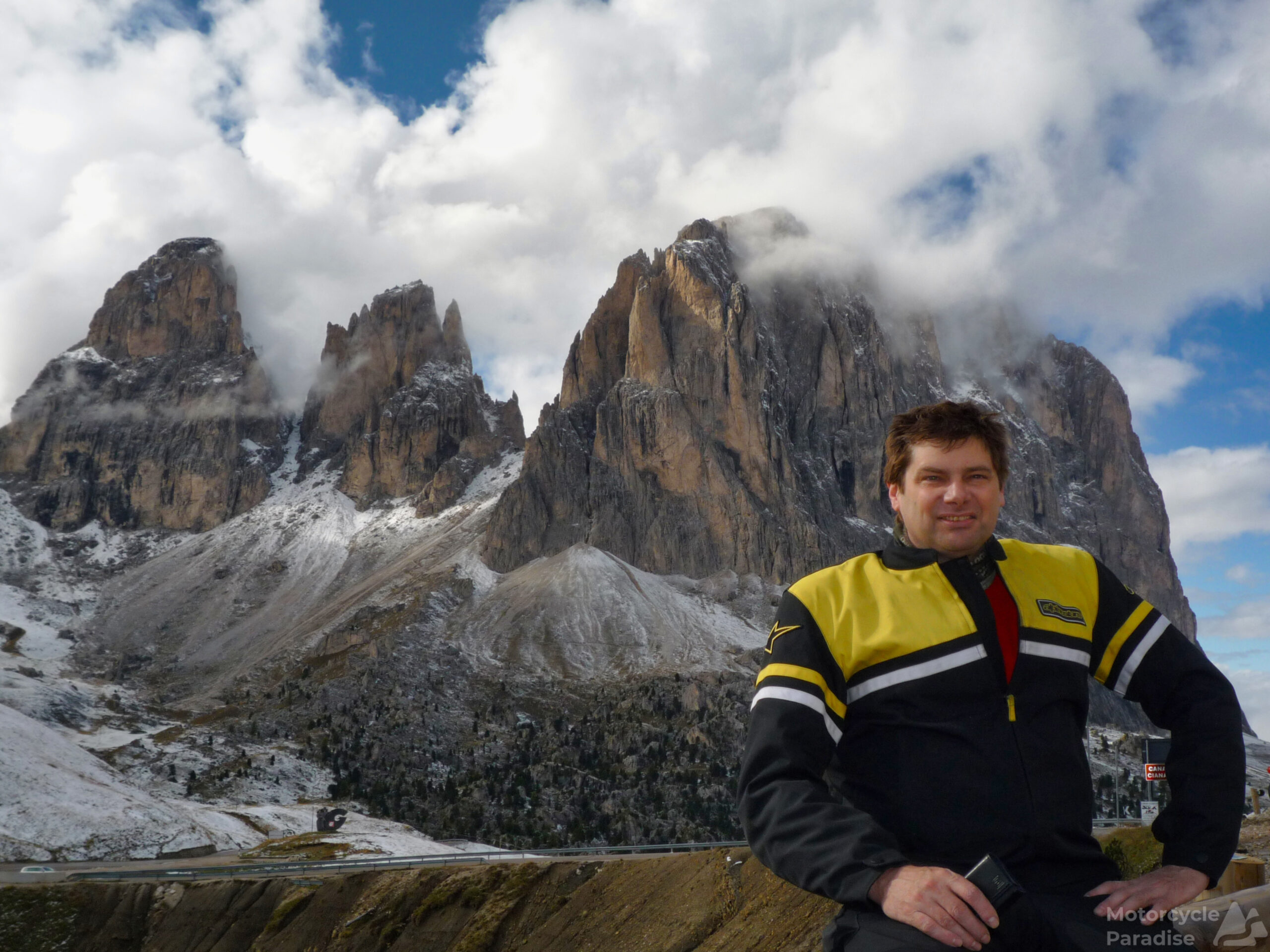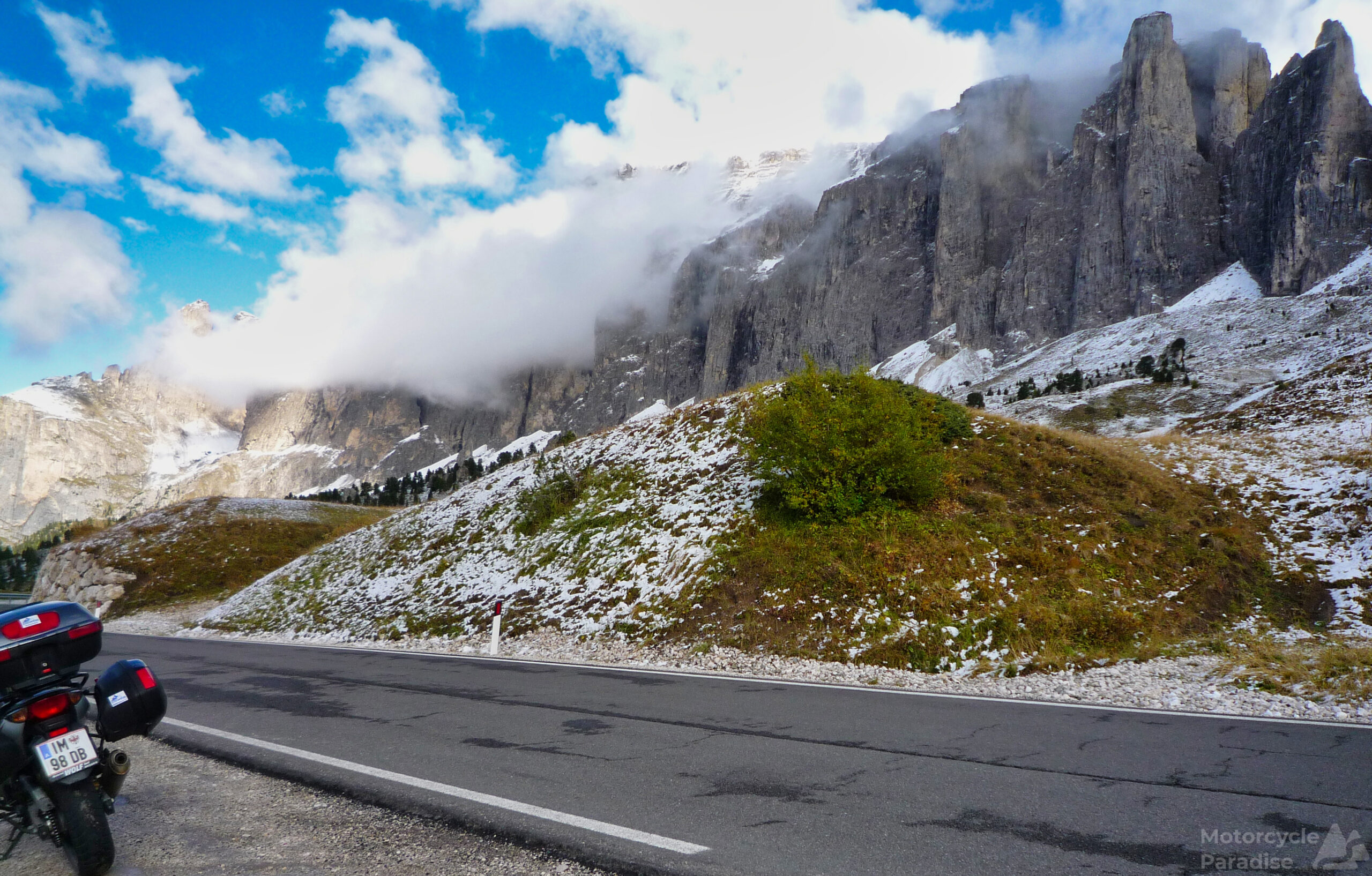 Day 7.
After a week of fine and mild weather on the passes cold weather kicked in the last days of the trip (it was end of September). I was then glad to have bought all the winter gear with me as the passes became suddenly very cold.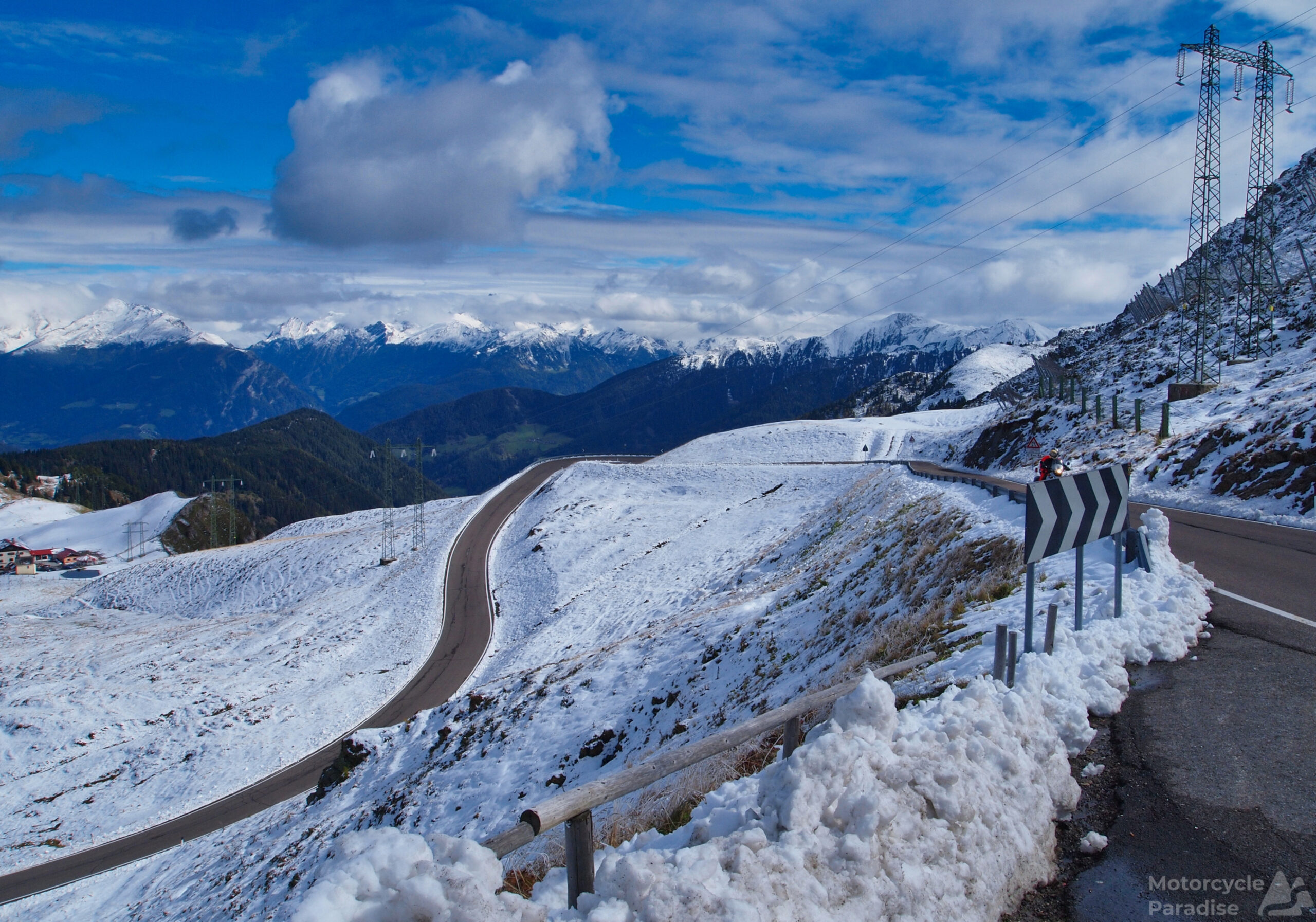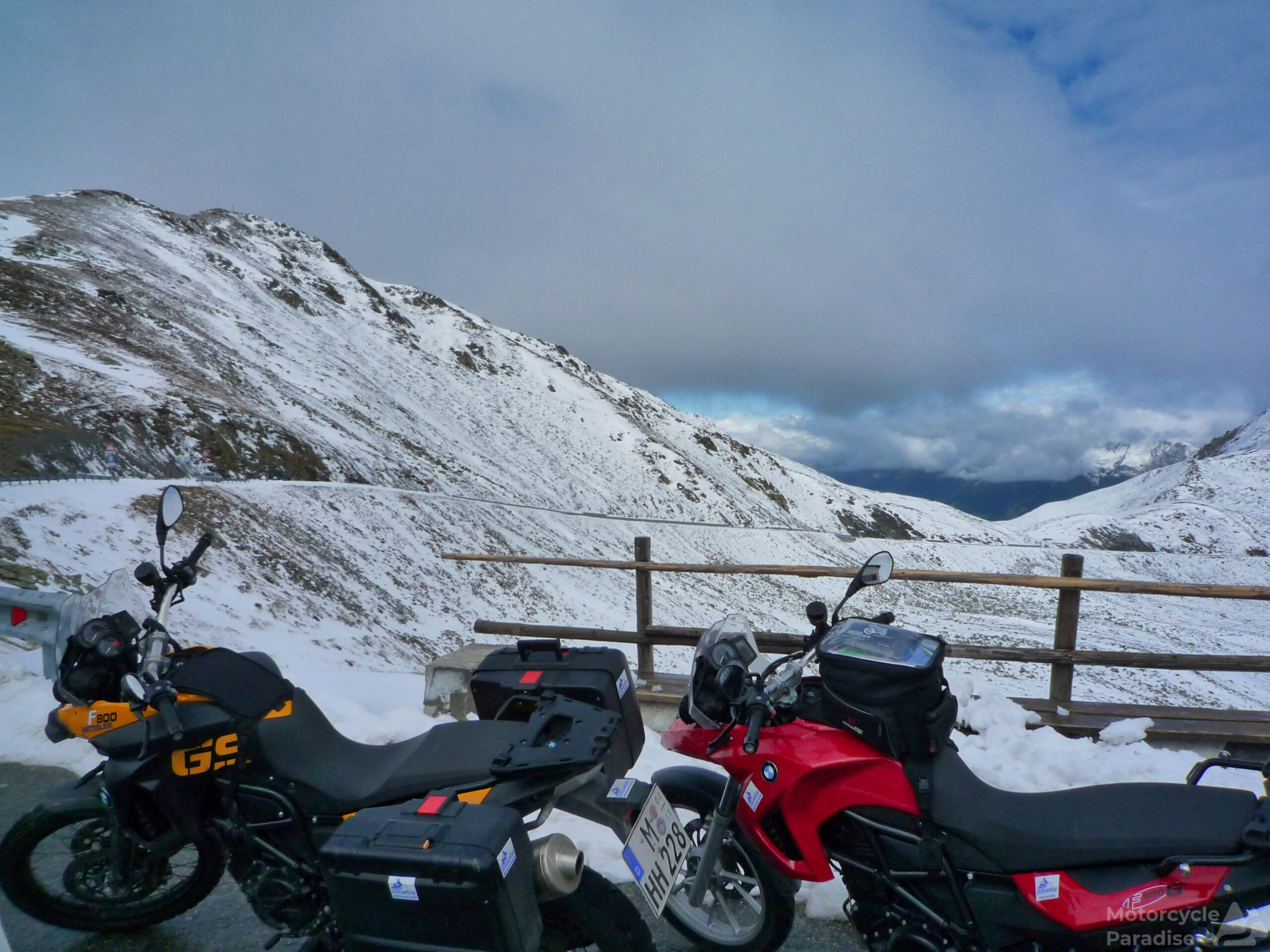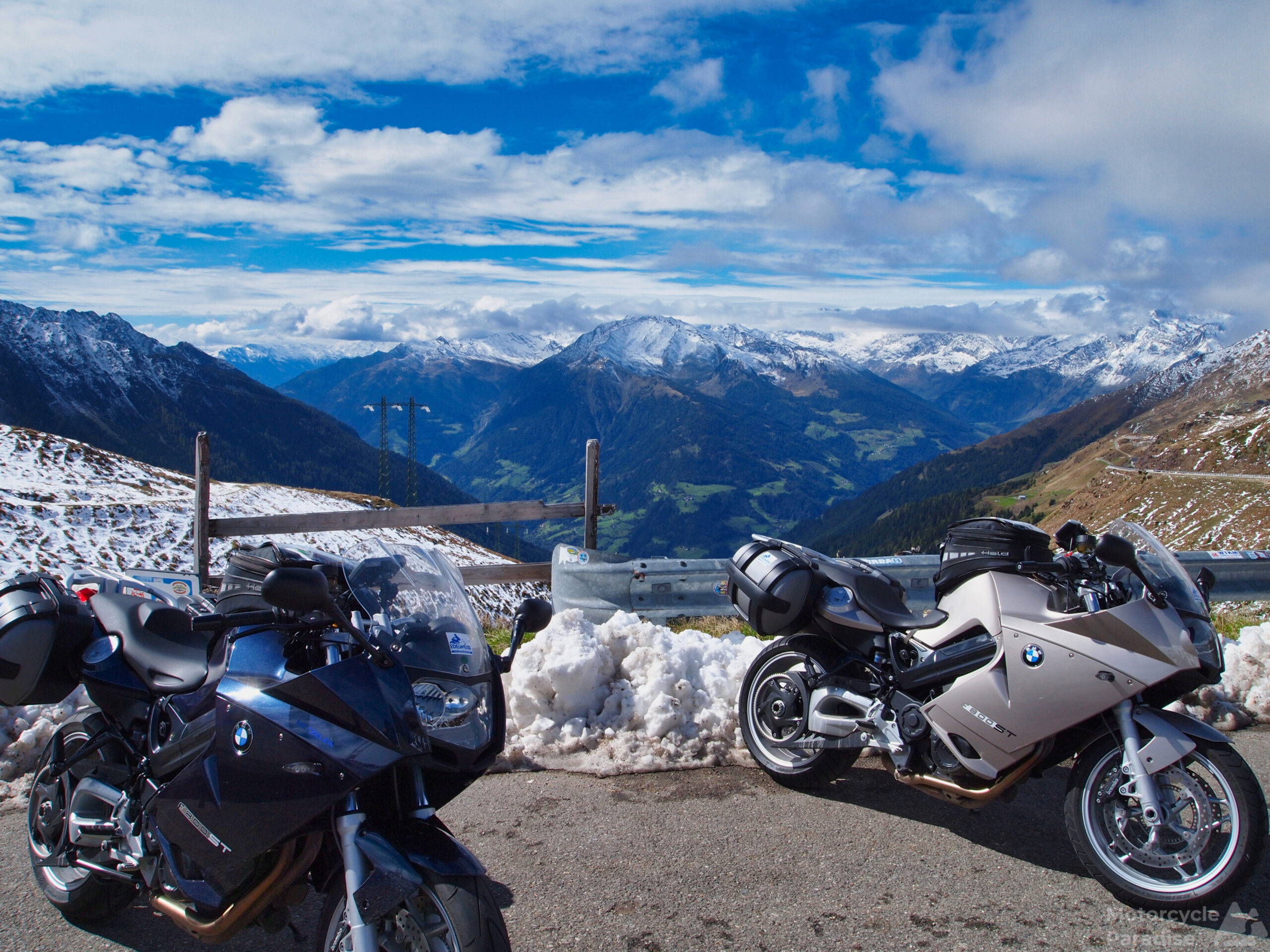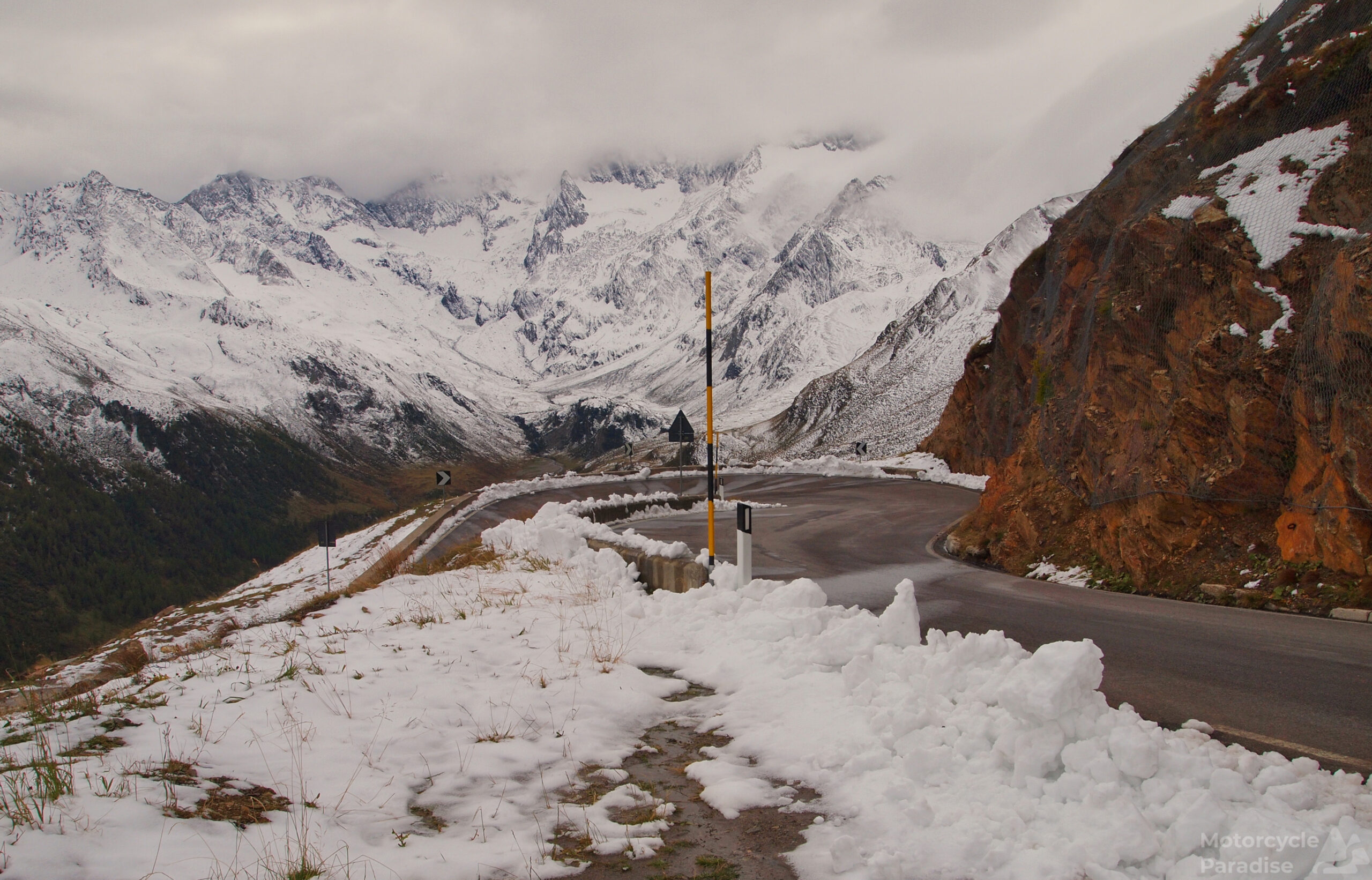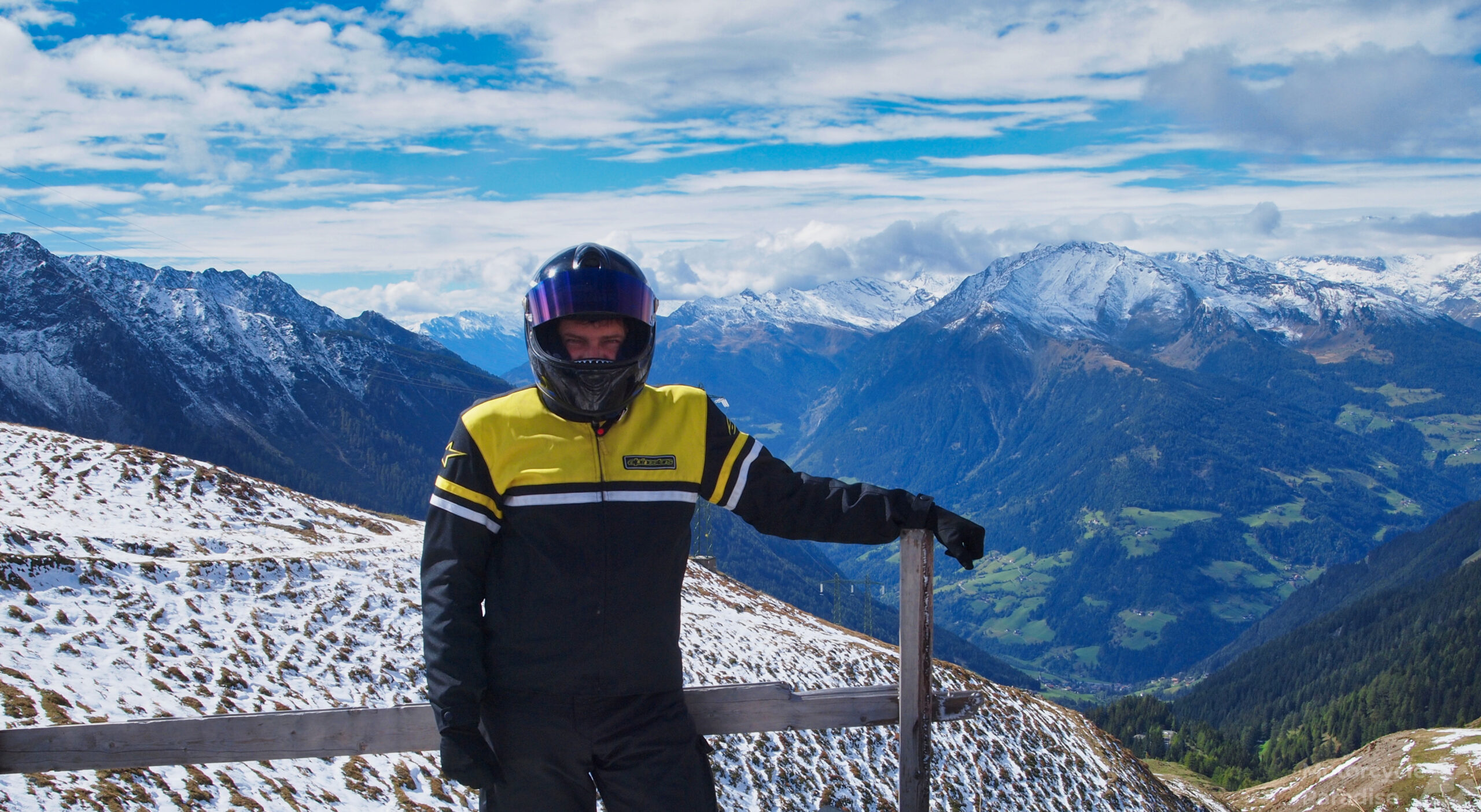 Day 8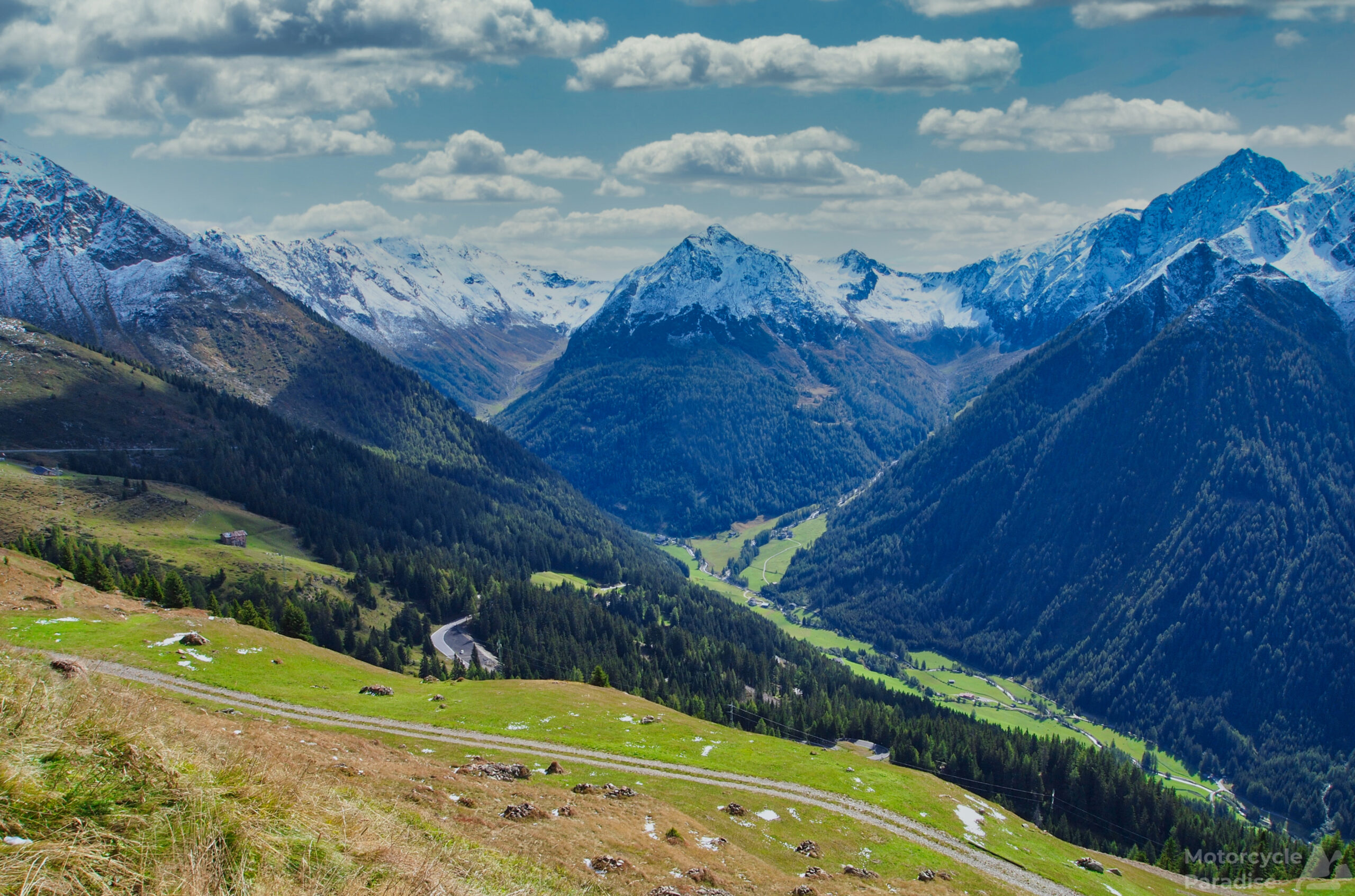 I don't have any decent photos from the last day. There was some nice forest riding but then also a fair bit of highway to cover to get back to the starting point.
Back in Munich I visited the BMW headquarters and October fest.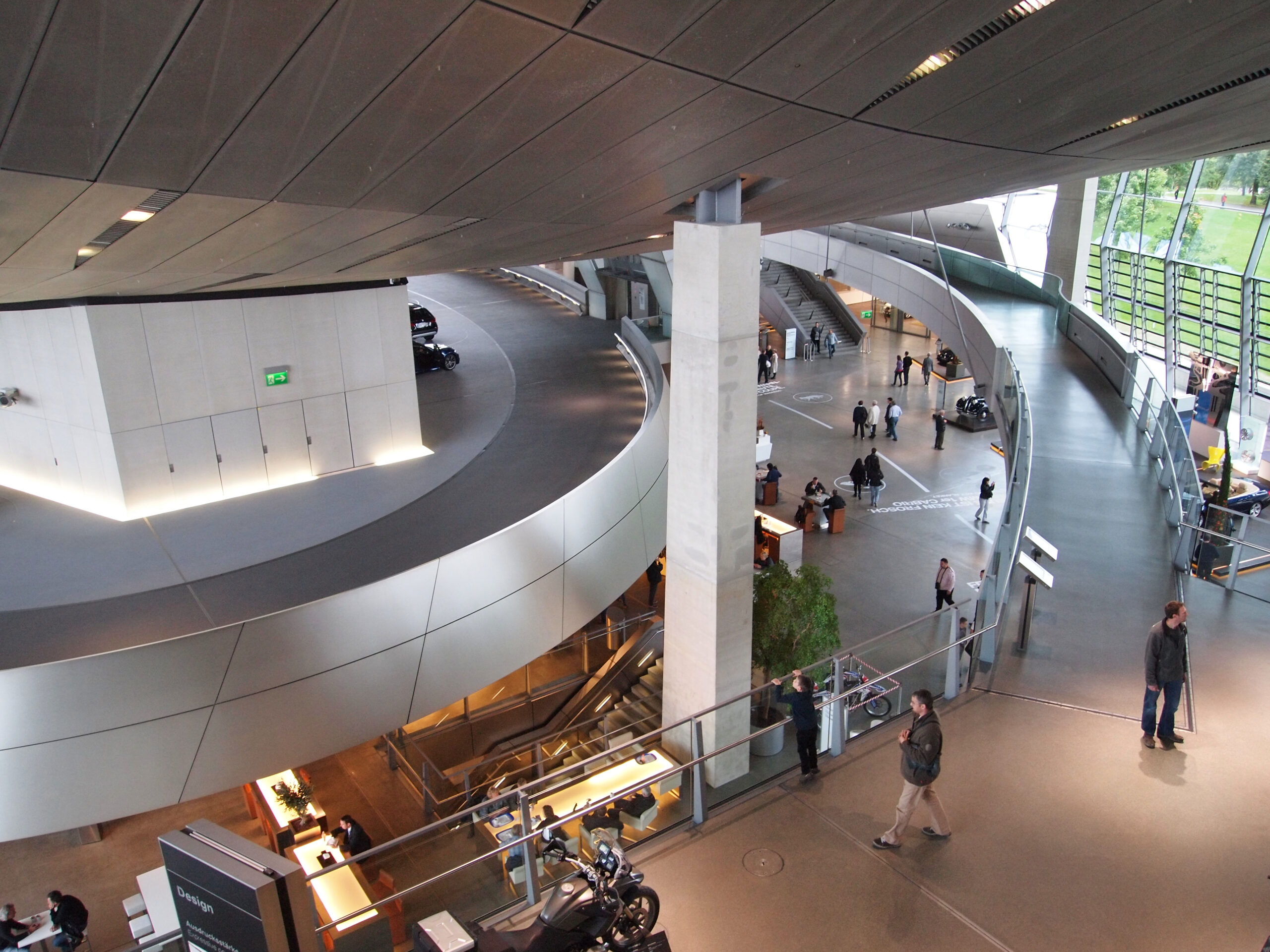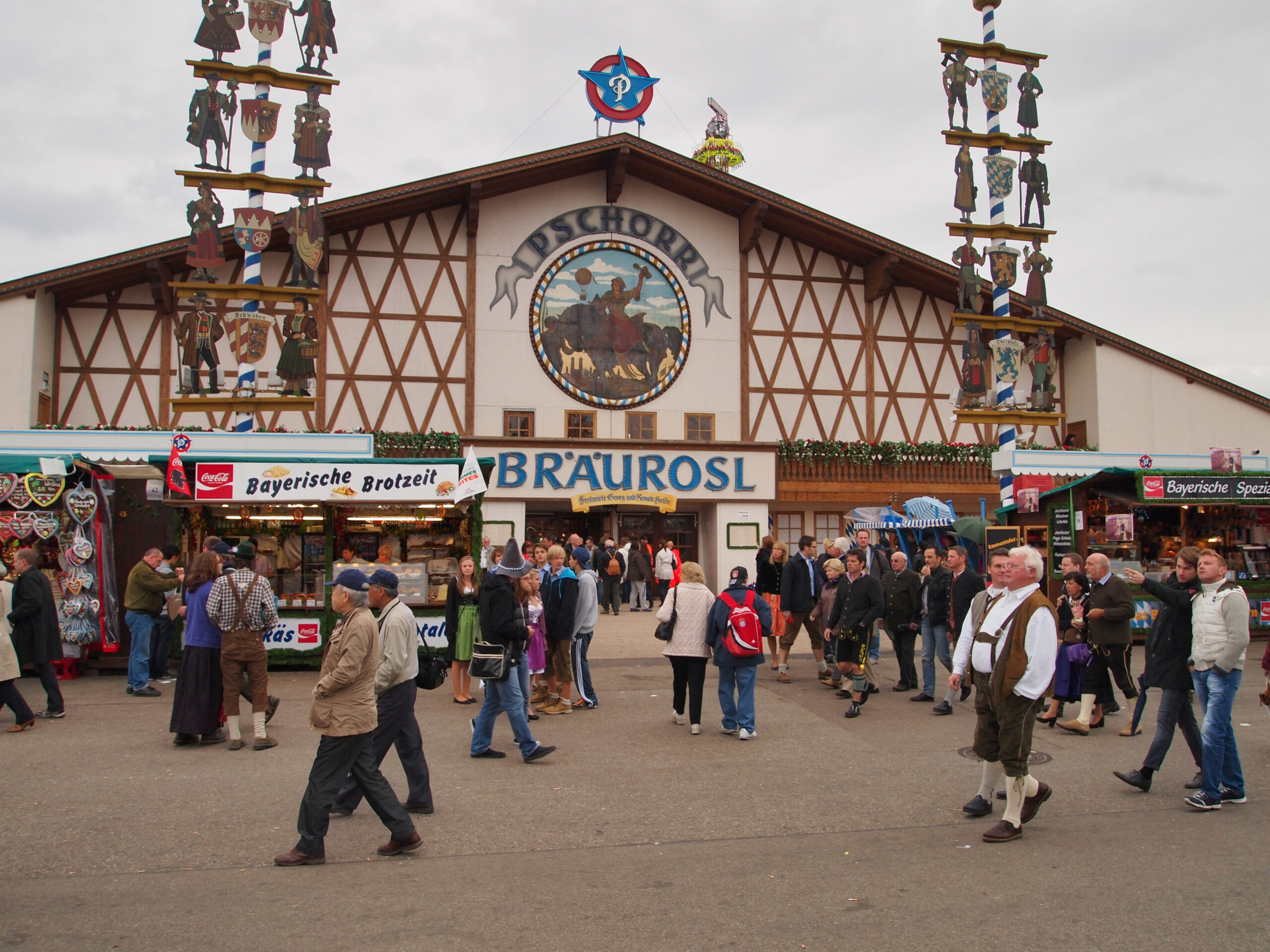 I really cannot think of too much bad to say about the tour itself. Of course the cost is far much more than DIY however somewhat offset by all the high quality hotels and meals included. The guides were wonderful and the route superb and everything is organised very well. If you are experienced traveler riding solo is more affordable option but if you prefer company, are too busy in your work or just want enjoyable social nights as much as a ride then this could be good choice for you.
* 2020 note. There was a couple on this tour that were obnoxious and it's fair to say ruined parts of the ride for some of the group. Although I mostly ignored them my original report had a negative tone with too much focus on that aspect and a similar experience with previous group travel (which possibly turned me into a solo traveler). Time has softened my memory so I've removed those paragraphs since they were not helpful.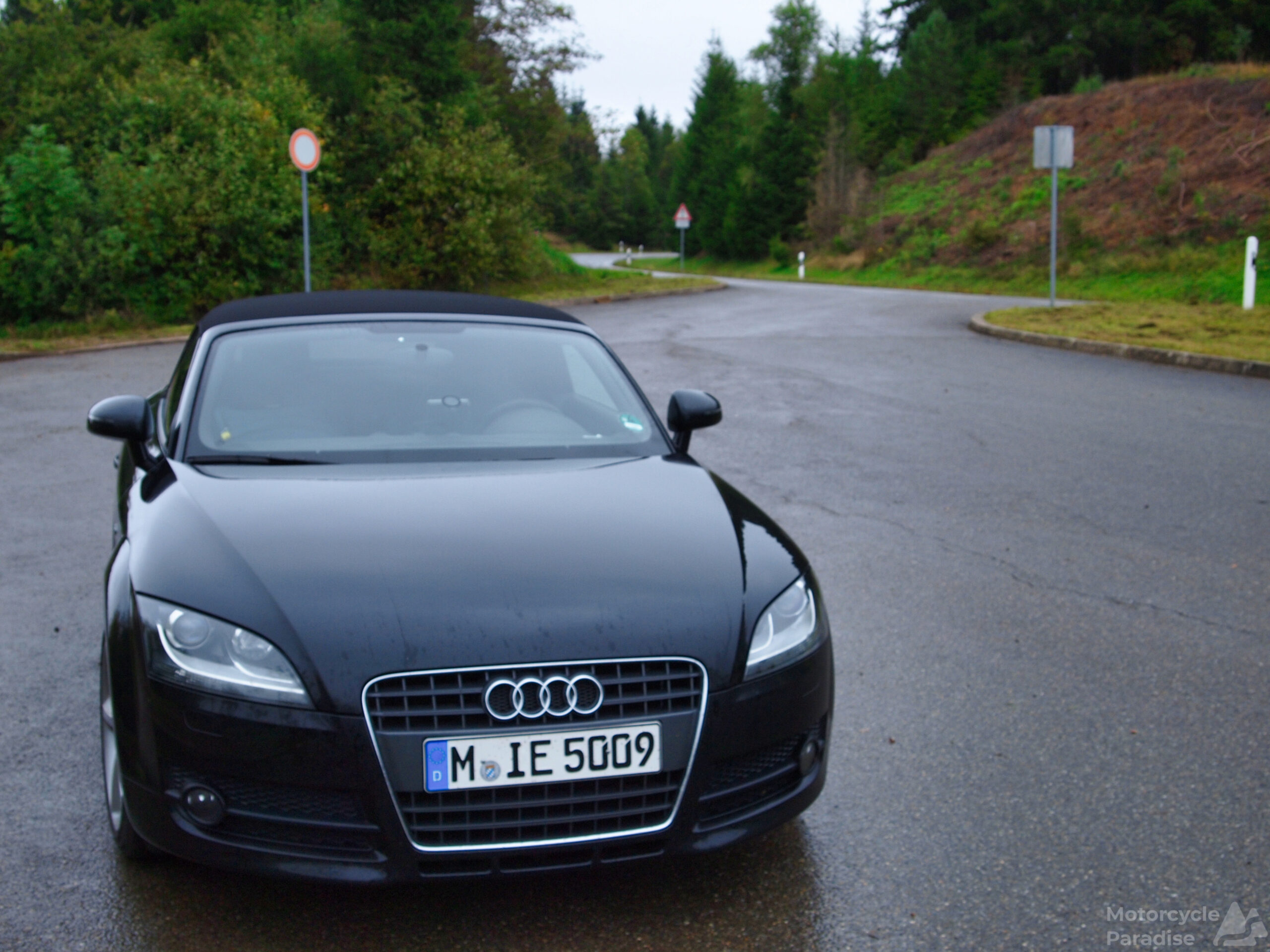 After this instead of taking high speed train back to Berlin for my flight I rented an Audi TT convertible and spread the journey over a few days solo drive. (2020 note – yeah I had more money then haha)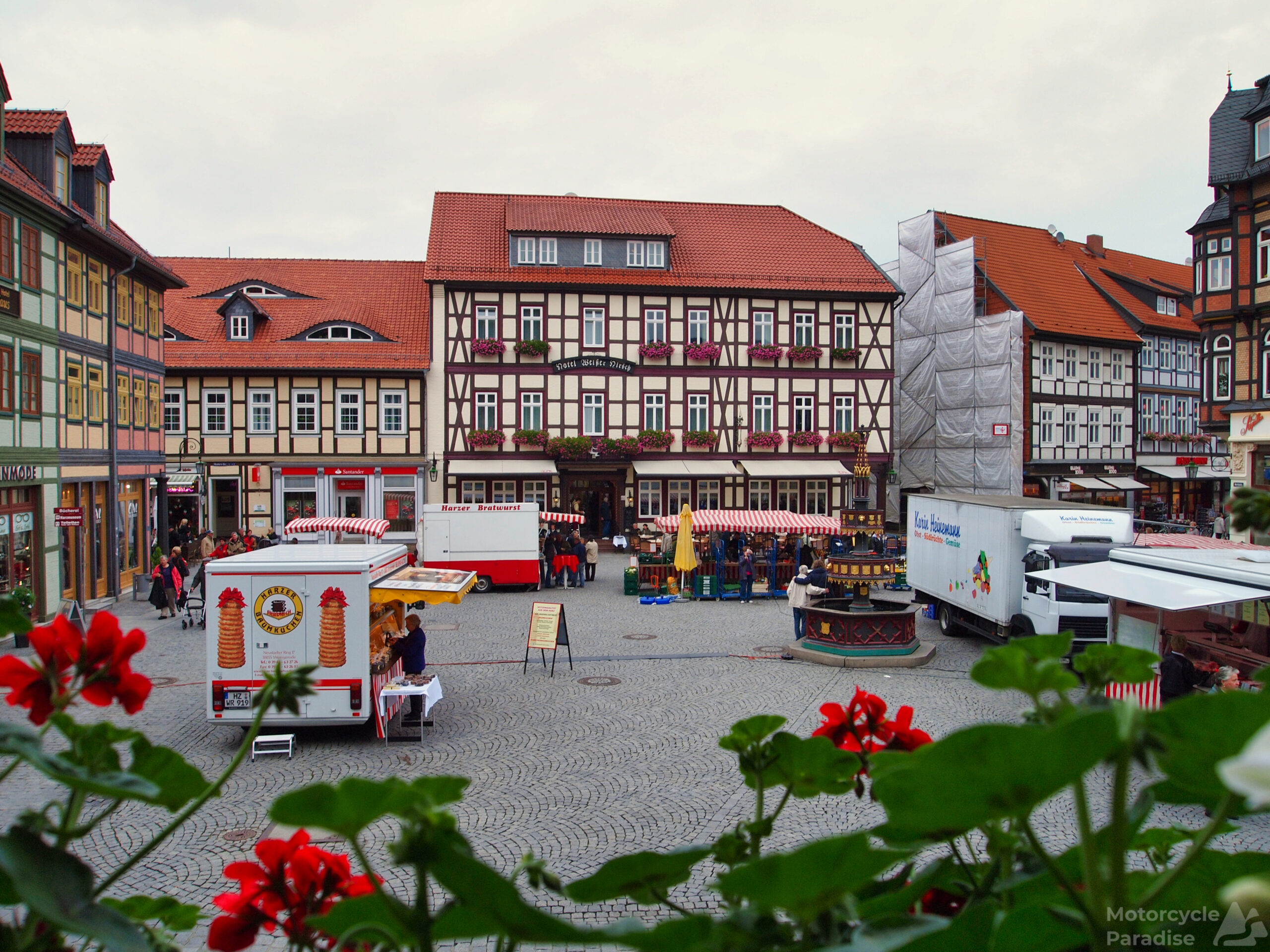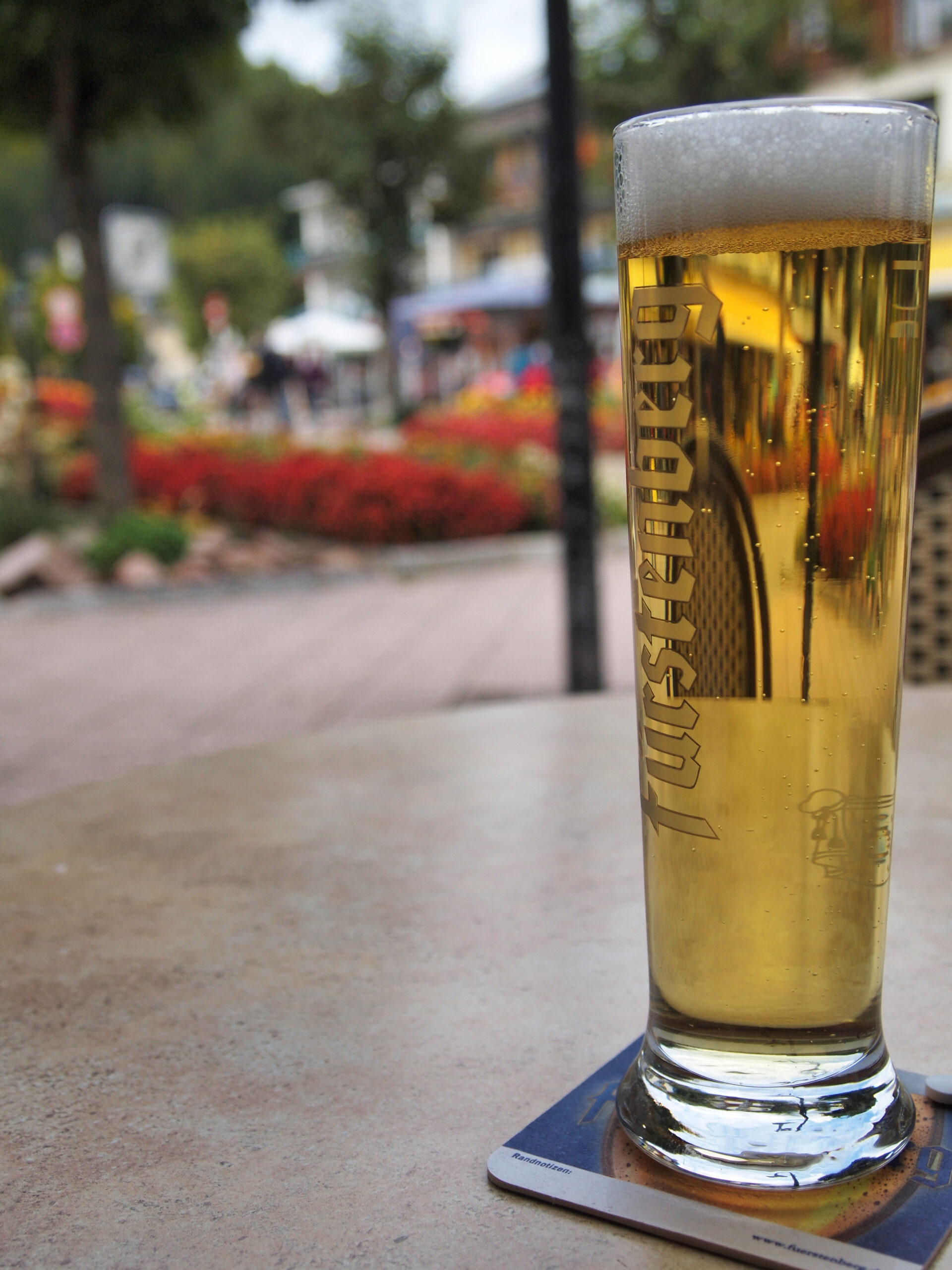 I will tour Germany in detail in future, by motorbike of course and revisit the alps also in more detail.
*2020 note. A decade later and I still have not revisited much except the Dolomites briefly. So easy to let the time get away from you.