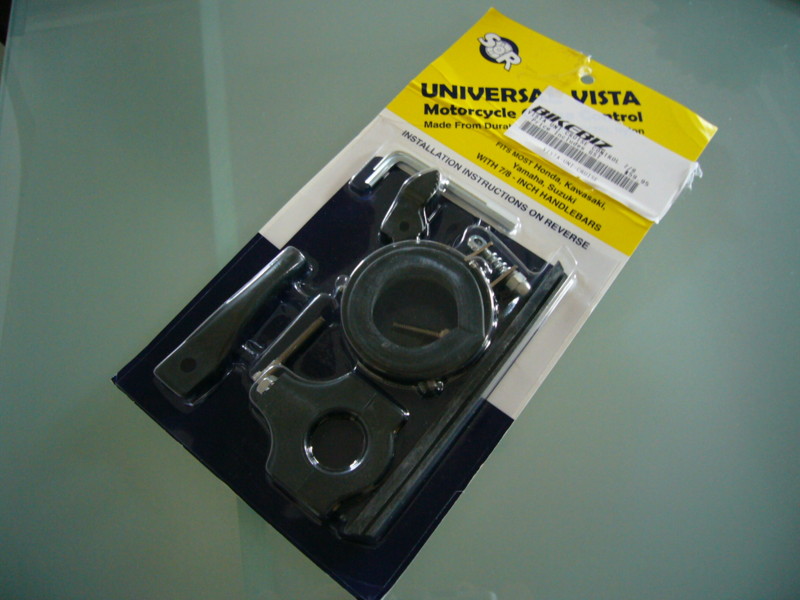 Vista Cruise Control
I find my throttle hand gets sore at the end of the day when touring and thought I would give one of these a try.
I previously tried the Throttle Rocker type devices and they didn't really work for me. You need to have them angled up 60 degrees at stop to be in right position on the highway and then off throttle it is easy for them to interfere with throttle.
Installation was very easy, about 10 minutes including reading the instructions. Just move mirror/brake clamp to left to make room for Vista clamp. Slide rubber ring and lock section over grip, attack to arm and thumb lever and done. I then needed to tighten it up the adjuster nut a few turns so it grabs the throttle grip enough to hold it in place when applied.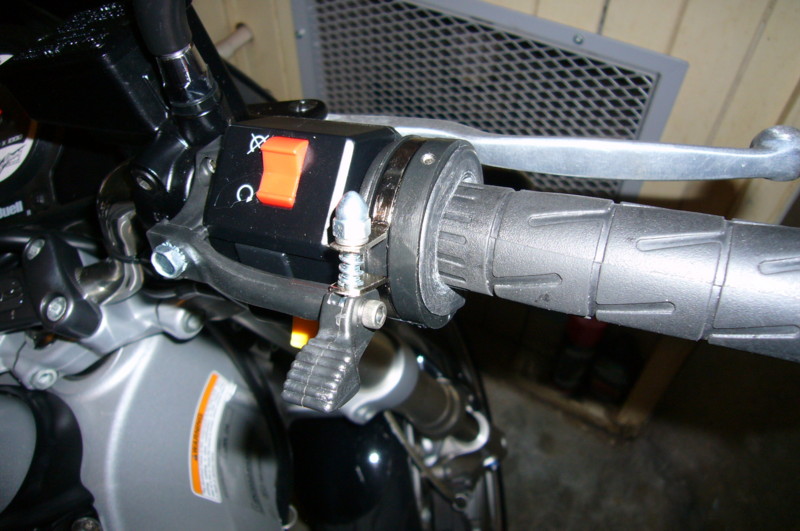 On the Buell with its V-Twin the Vista worked somewhat ok ….I could engage it and the road speed would slowly increase or decrease and sometimes even stay the same for a small period. This then allowed me to rest my hand for few moments but I found that I would end up slowly building speed or slowly reducing speed no matter how many adjustments I made so its not something that can be used very effectively.
Now I have it on the MV Agusta it works even less effectively. Being an inline four and having a more sensitive throttle and lighter flywheel it is impossible to get the Vista engaged and not be slowing or accelerating at a rate too great to leave engaged for more than 10 seconds. It is surprising how many minute constant throttle adjustments we make riding.
I can't recommend, perhaps if riding remote roads where it doesn't matter what the speed but for me this isn't the solution I thought it would be.