I have collected some of the photos I recall fondly from my old Sunday ride reports which are no longer published.
Above my CB1100 at Mt Glorious. Finding good coffee became a feature of every ride. Back road to Nimbin, The caldera at Tyalgum and small church near Mt Sylvia.
Above is Rainbow falls taken from the Canyon lookout Springbrook mountain below is a favourite, Mount Lindsey.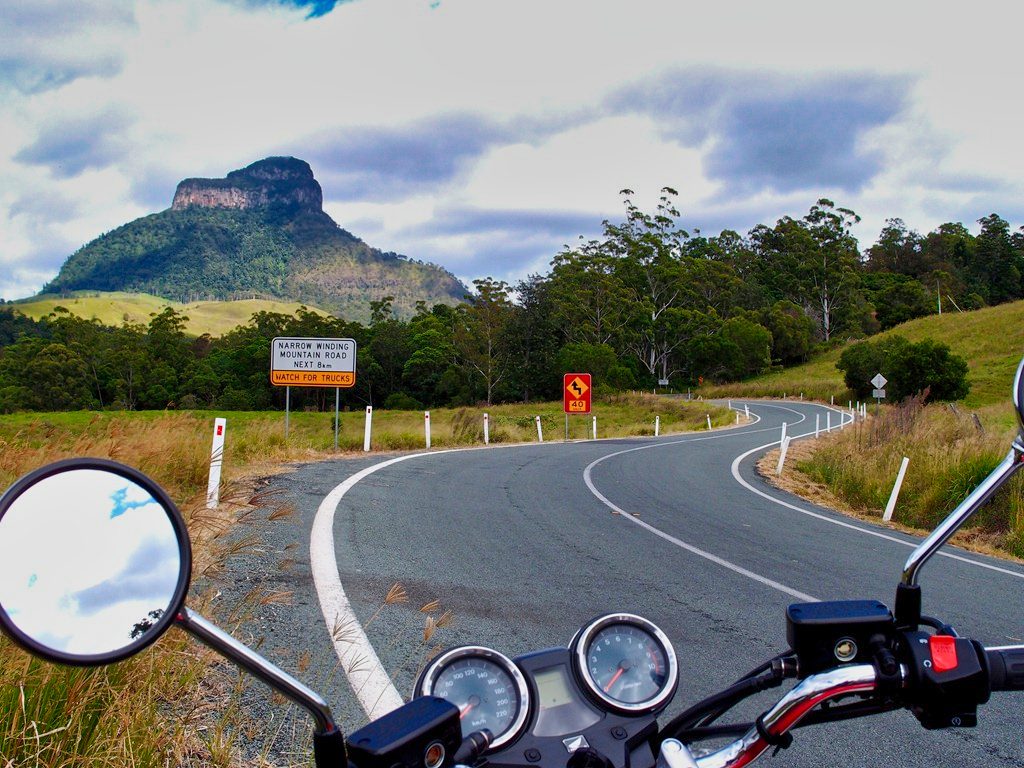 Tooloom road near Urbenville.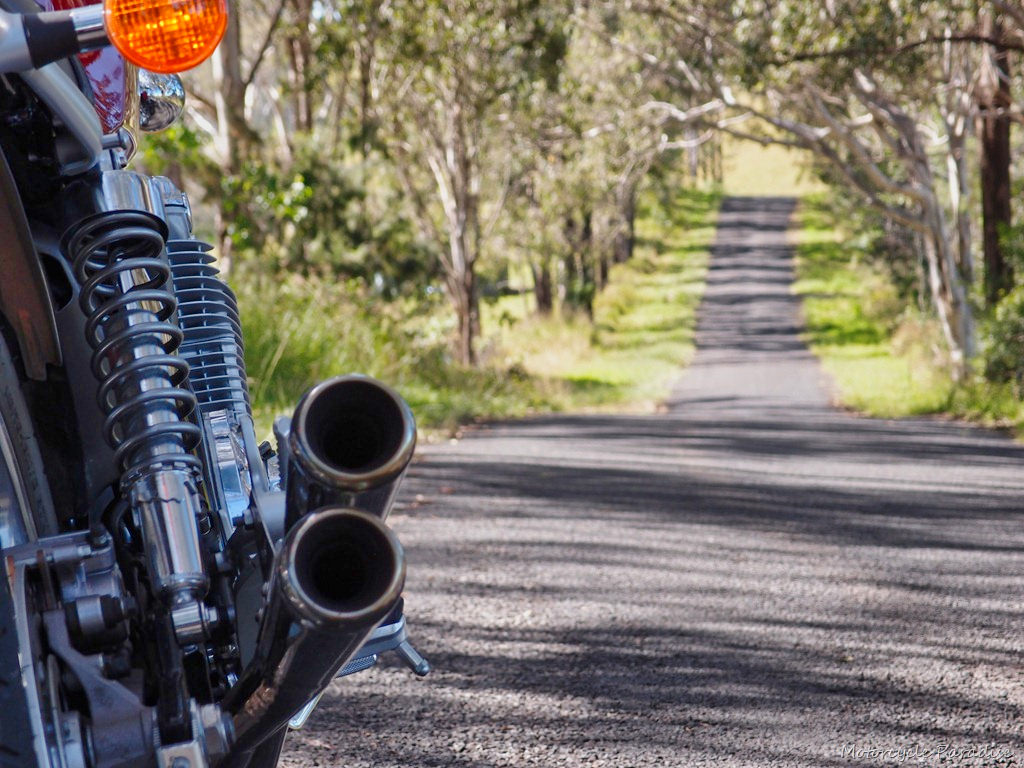 After moving the blog to WordPress my local ride reports no longer displayed correctly and when I looked closer at them realised they were mostly too old and not something I had been revisiting so have removed them all.
I did notice however a few reasonable photos that could be improved with some post editing and have made use of a few here and updated my 'good local roads' posts with better images also.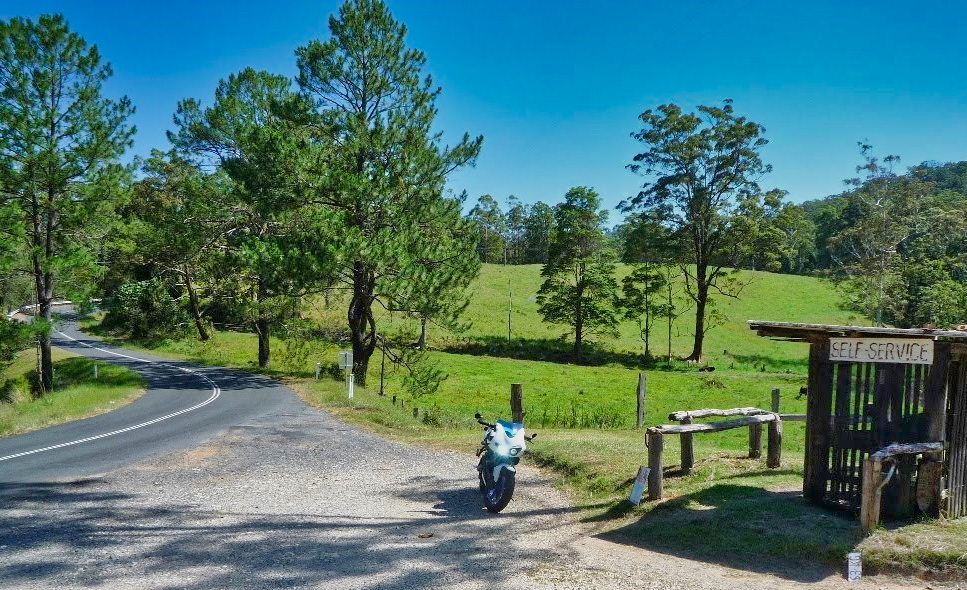 Self serve fruit stall at Numinbah valley.
Below the former Graze cafe Moolooah valley. Lunch at the old Uki pub before it burned down was a regular stop over for me. Last ride of my Buell XB12 at Urbenville pub. The view of the Scenic Rim near Kalbar and gazing at Mt Lindsey one morning when I went riding instead of my job.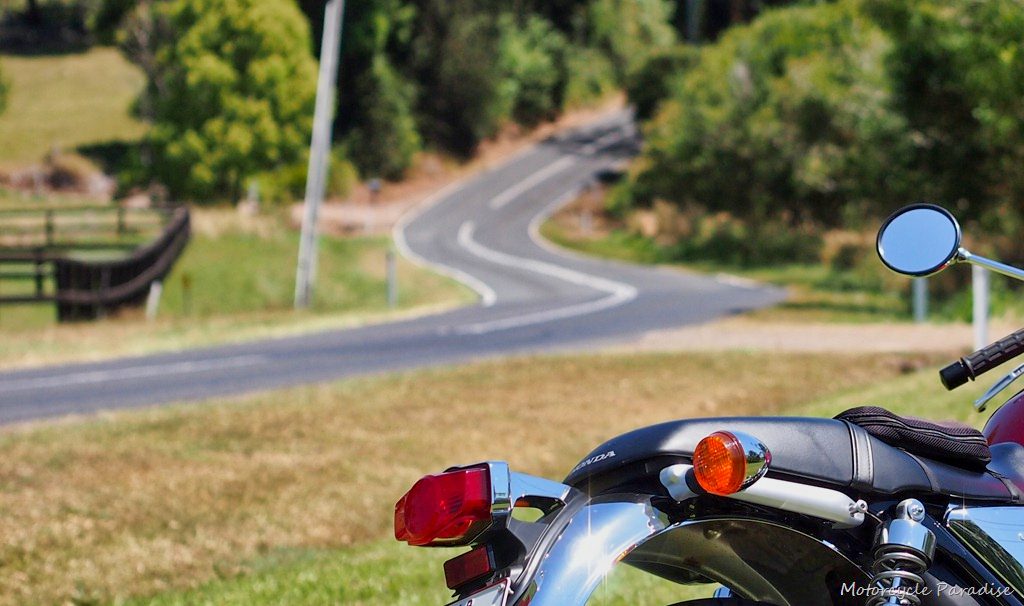 Above Dulong. Below Clear Mountain road. Mount Barney View road with same on fine cold morning. I do not recall where I took the photo of the Glasshouse mountains, not Maleny as different angle.
Above Dwyer Ridges road Mt Alford. Below the superb Kyogle road near Cawongla. The long view down Numinbah Valley looking at Binna Burra. Cane fields near Tumbulgum. Another fruit stand in Numinbah valley and what I call flame grass that glows in the afternoon sun near Tomewin.
I posted about 50 Sunday rides to the old blog, but I did twice as many rides with my mate from Alstonville who kept his Yamaha MT-01 while I was swapping bikes. The one I enjoyed riding the most was my MV Agusta.
You might think it impossible to tire of such great roads and scenery but after about 20 years I seemed to. I probably just needed a break but ended up leaving altogether.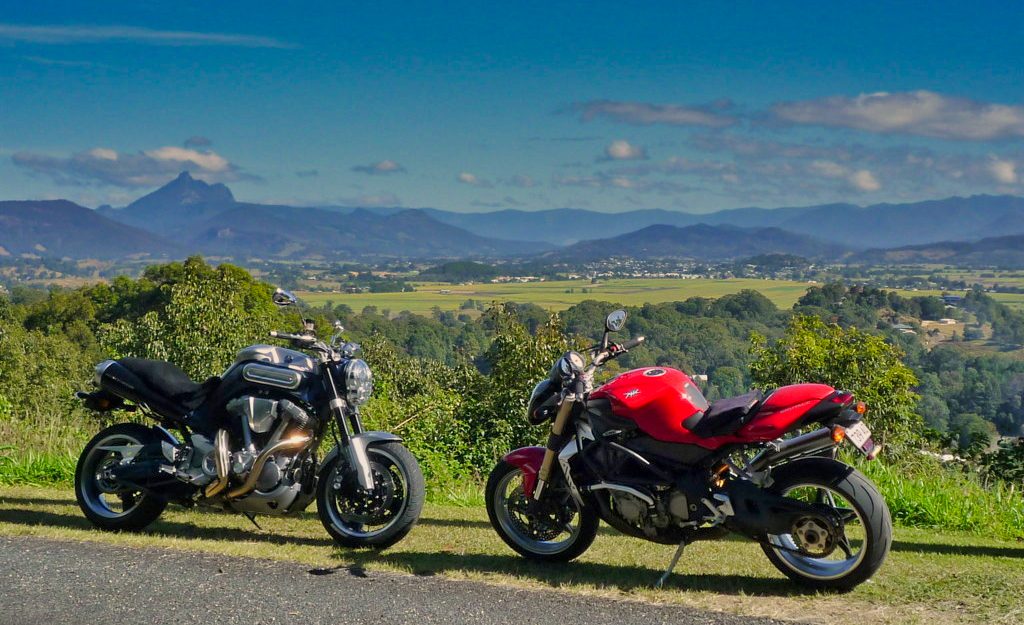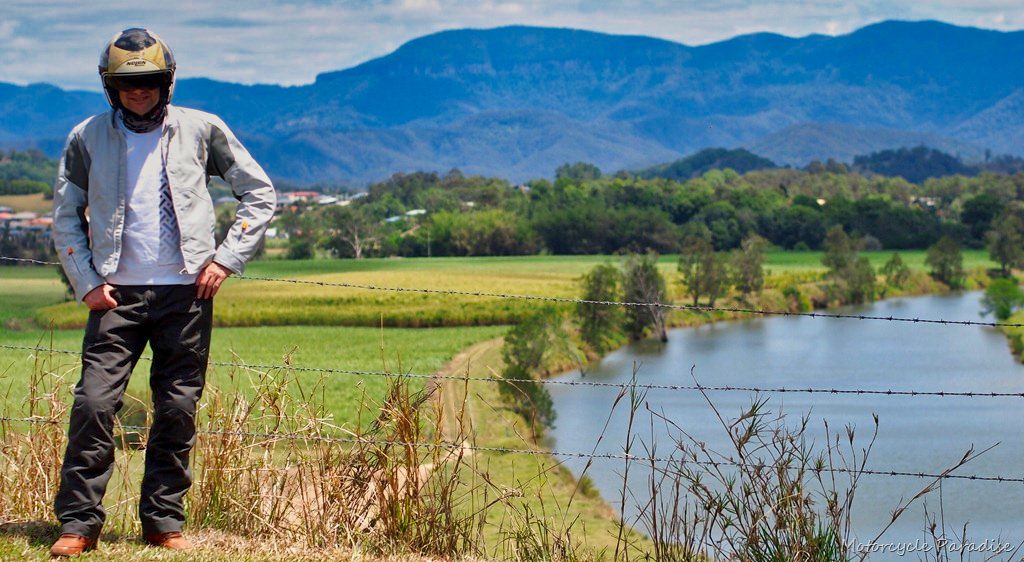 Overlooking the Tweed river on Bakers road Muwillumbah. This region was called a motorcycle paradise by a magazine editor about the time I started writing about my rides and subsequently became the name for the blog. (Sorry images are low res by today's standards)