First published 27.05.2012 to motorcycleparadise.blogspot.com
For a change I decided to do a smaller ride sticking to the roads in the Gold Coast hinterland which I have not been riding much lately.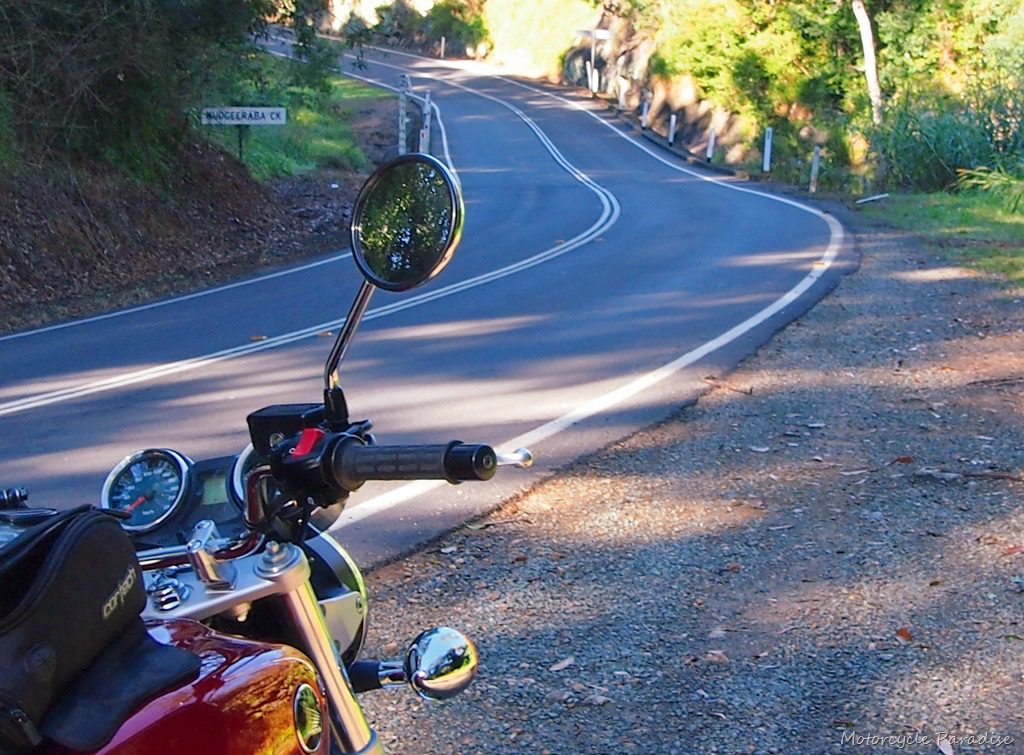 Still damp riding up Springbrook with most of the road in complete shadow until the sun rises further. A few bikes out I tried to get a coffee at the top but the English Gardens cafe all closed and another cafe signposted nearby in a lodge seemed closed also so I decided to wait until lunch for a coffee. The upper section of Springbrook does not see too many riders as tend to turn off on Pine Creek road but nothing wrong with the ride to the top, surface has been improved over the years and curves are plentiful.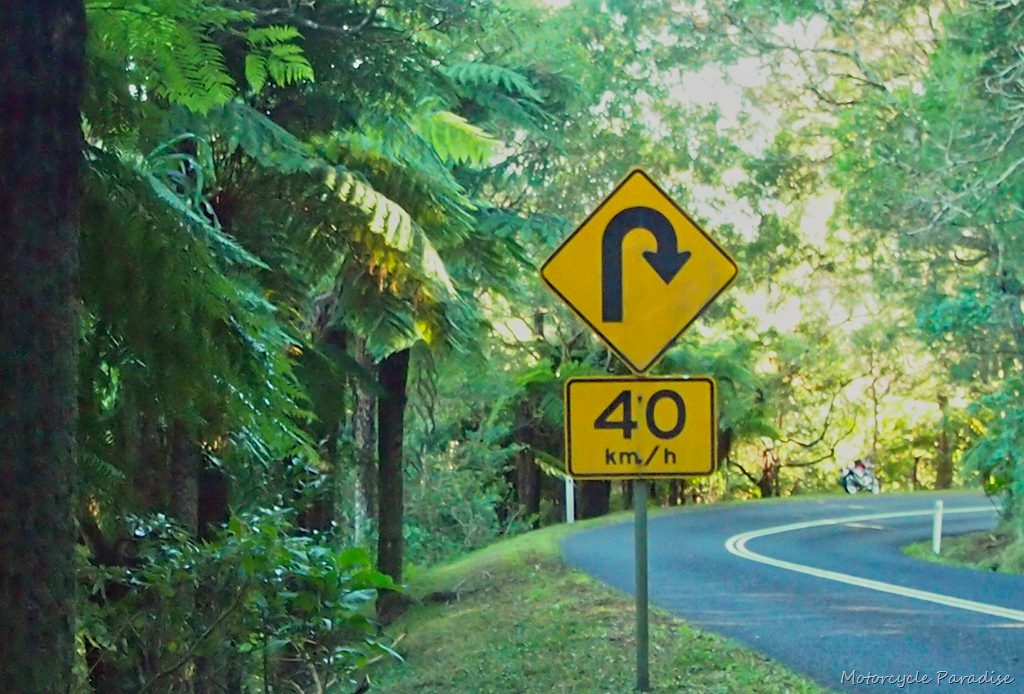 Took it easy on Advancetown road. With the recent tragic accident I was expecting some police presence but there was none. You really need not go fast to enjoy this road as you can enjoy a lot of 'hang time' on the corners at regular road speed on most motorcycles. It's only the sports bikes rider that feels something lacking at regular speeds. A case of less equals more when riding on public roads.
A lot of repairs on Beechmont from embankment slips. A huge crowd of riders and motorcycles at Canungra. The town has really captured a good thing as I see more shops open now than ever before.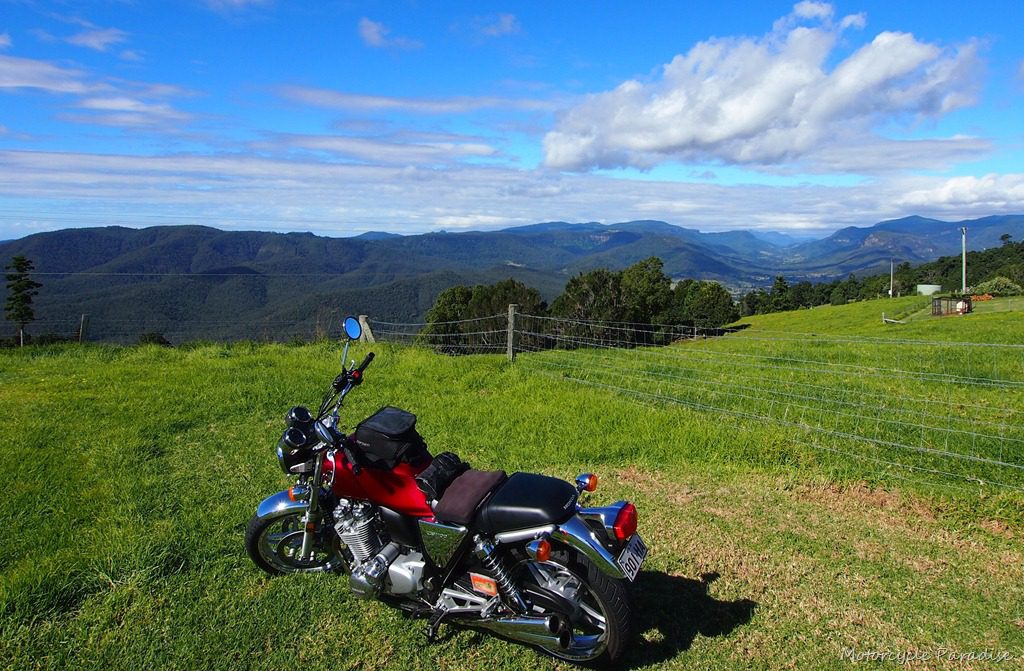 Next I took a spin up O'Rielly's mountain which I had not been to for a very long time. A lot of cars, used to be hardly anyone but today a convoy of slow moving rubber necking folks were out. I managed to blow by most of them quick enough but it did discourage me from making too many stops due to the thought of having to pass them all again.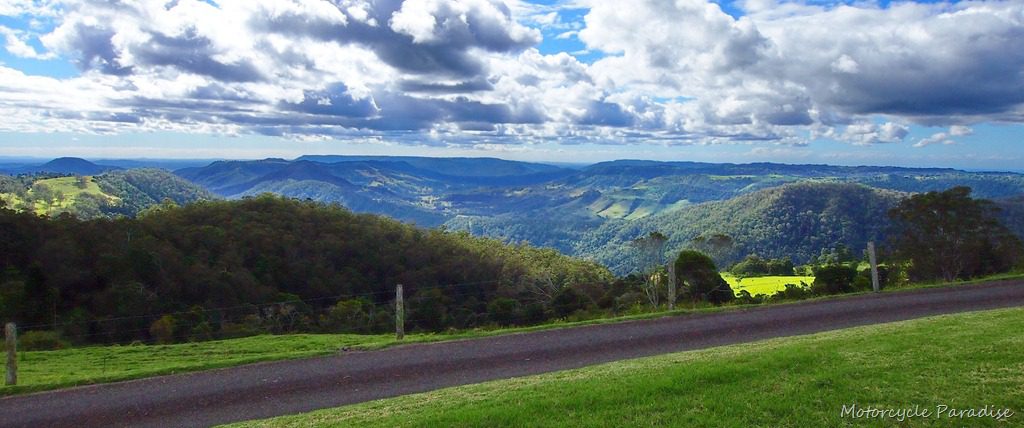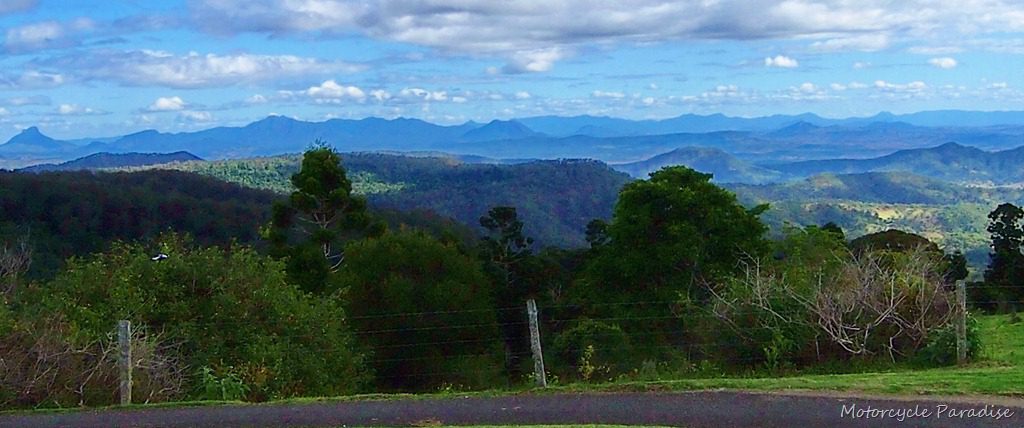 My target was the Kamarun lookout which IMO on a good day is the best lookout South of Brisbane. My photos above and below do nothing to capture the views which extend from the ocean to Mt Lindsey and most everything in between.
I had a quick bite at the Alpaca ranch, the cafe has reopened 5 weeks ago by new management and the food range is very limited but the location is good. They need a bit of luck I think so I hope they can give place a lift.
What a great Winter's day.